Following on from the Fall/Winter 2015/16 campaign, where Gucci began its journey on the streets of Los Angeles, the house now travels to Europe, to Berlin.
The Italian label continues on its path onto a different city each season, creating a dialogue between the campaigns and a continuous narrative threading through each new collection.
Taking inspiration from the visual language and aesthetic of German 80s pop culture, the story for Spring/Summer 2016 takes place in Berlin.
The urban setting of this artistic and brutalist city – from rooftops to warehouse clubs – provides a raw backdrop to a carefree and hedonistic tale. 
There was a decadence to the spirit of this period that Gucci has echoed in its clothing and accessories for the season, and this romance contrasts intriguingly with the settings of the pictures – an interior of a public toilet or nightclub bathroom, for example.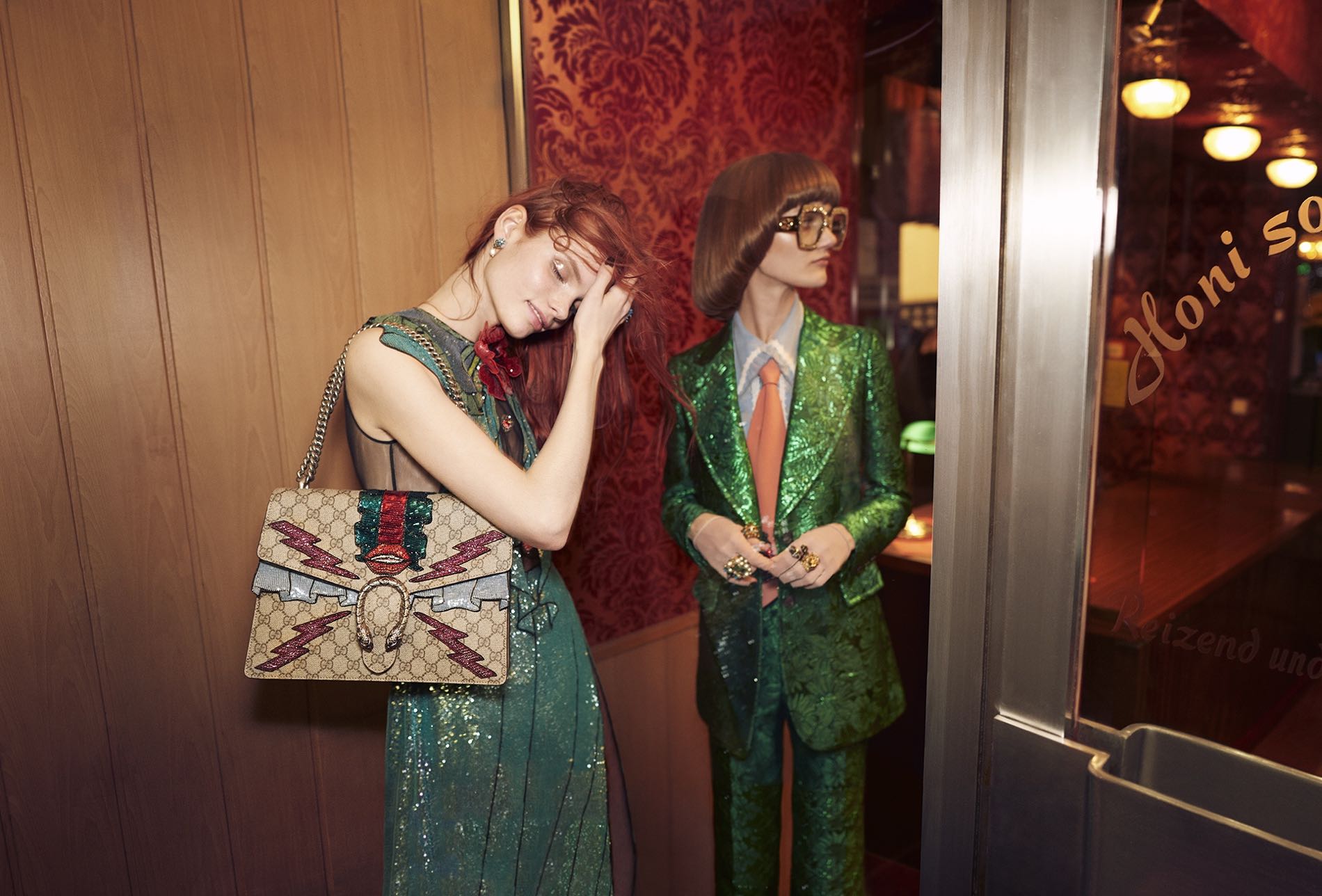 Girls in a powder room, together, mirrors creating dynamic and bold effects, the use of reflection suggests a feeling of after-dark intimacy, while the interaction between the protagonists suggests a strong, unheard script.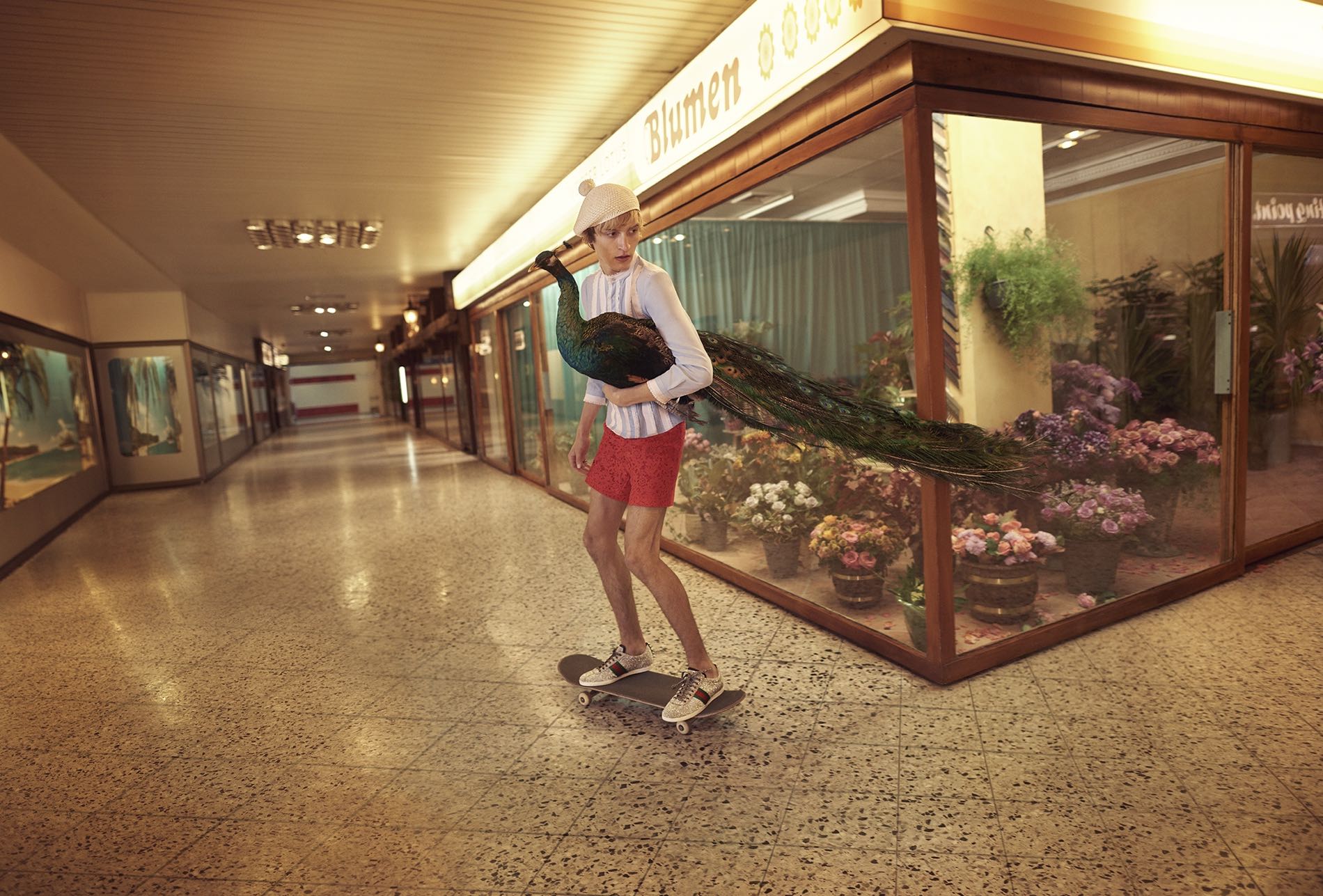 There is a dreamy, surreal atmosphere at play too, epitomized by a shot of a model on a skateboard holding a peacock.