Switzerland's only specialised high-end clock manufacture, L'Epée 1839, comes together with our favourite horological laboratory and independent watch label, MB&F, to create Arachnophobia.
The clock is inspired by a giant spider sculpture named Maman ('mother' in French), created by Louise Bourgeois (1911 - 2010). The original made of bronze, stainless steel and marble, measures almost 10 meters all around, and has been a fixture in a variety of locations around the world.
MB&F developed the highly unusual concept based on the imagination of its founder Maximilian Busser alongside L'Epée, selecting a high-end movement from the clockmaker and positioning it as the mechanical head and torso of a spider.
The body is outfitted with a black dome with white numerals depicting the hours and minutes. The araneae's finely-finished, highly-visible movement reveals its power reserve indicator up to eight days.
The head houses the regulator with its oscillating balance wheel, while the 'tail' end contains the mainspring barrel, powering the movement.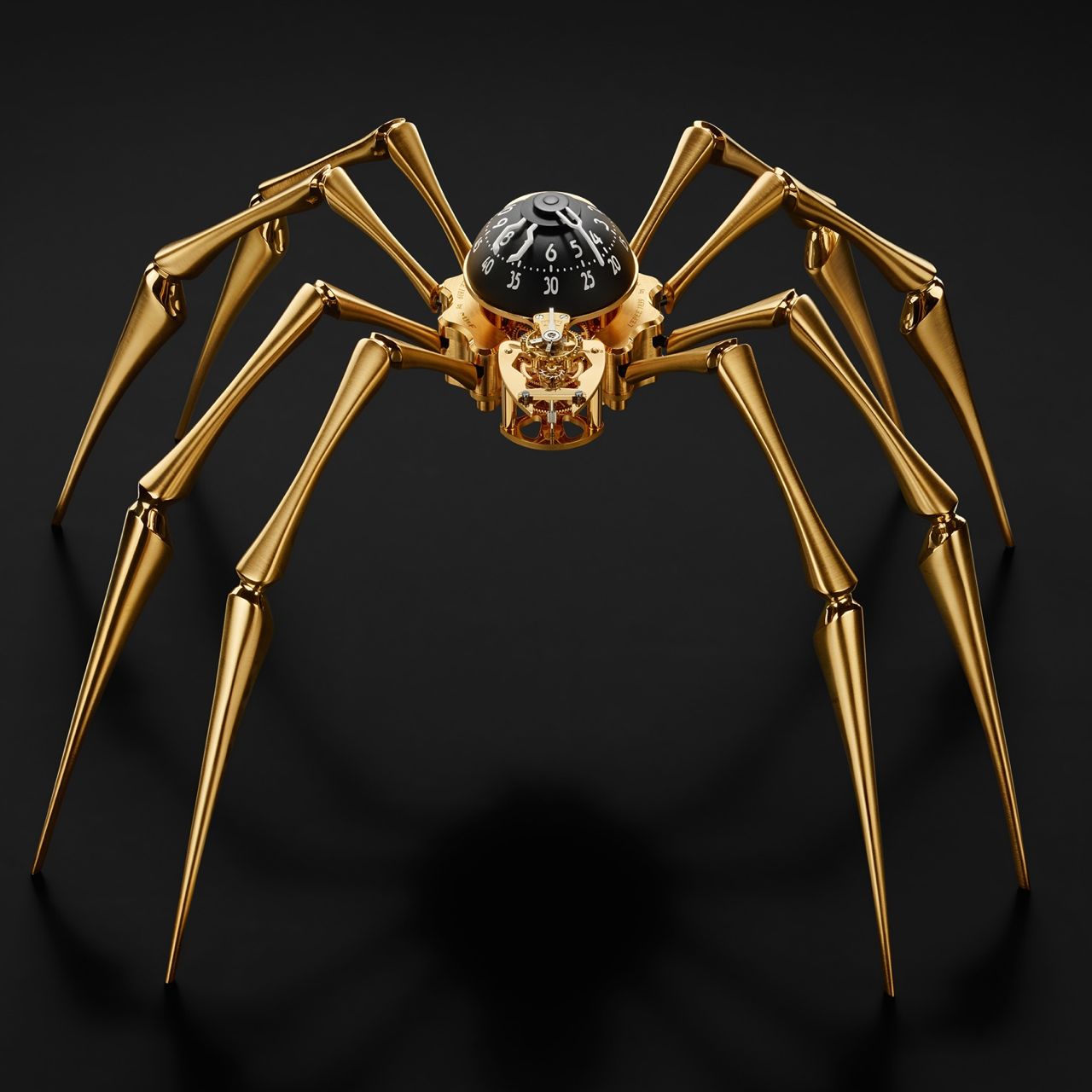 Finally, the arachnid's eight legs can be rotated to stand tall on a desk or on a wall.
Arachnophobia is available in black or 18k yellow gold-plated editions.