BIGBANG Alive Tour 2012 is set to be an extraordinary spectacle in terms of production size and creative direction and the powerful influence of internationally-renowned creative director Laurieann Gibson who has worked with a stellar list of artistes including Lady Gaga, Beyonce, Janet Jackson and Katy Perry.
A leading production team will support BIGBANG Alive Tour 2012; including stage and lighting designer Leroy Bennett (Madonna, Paul McCartney, Eagles) and sound engineer Ken Van Druten (Eminem, Jay-Z, Linkin Park).
Comprising of leader G-Dragon, T.O.P, Taeyang, Daesung and Seungri, BIGBANG has garnered much praise and respect from music industry experts.
Touted as the "revolutionary group of Korean music wave" and described by Billboard as "unstoppable", the members also achieved tremendous success with their solo activites.
BIGBANG Alive Tour 2012 launched 2 Mar 2012 in Seoul, performing three consecutive sold-out nights with a total of more than 30,000 in the audience. As BIGBANG's first world tour, the "Kings" as they are affectionately named by fans, are scheduled to tour across Japan, Singapore, Thailand, Indonesia, Taiwan, Philippines, Malaysia and Hong Kong; their tour to America and Europe.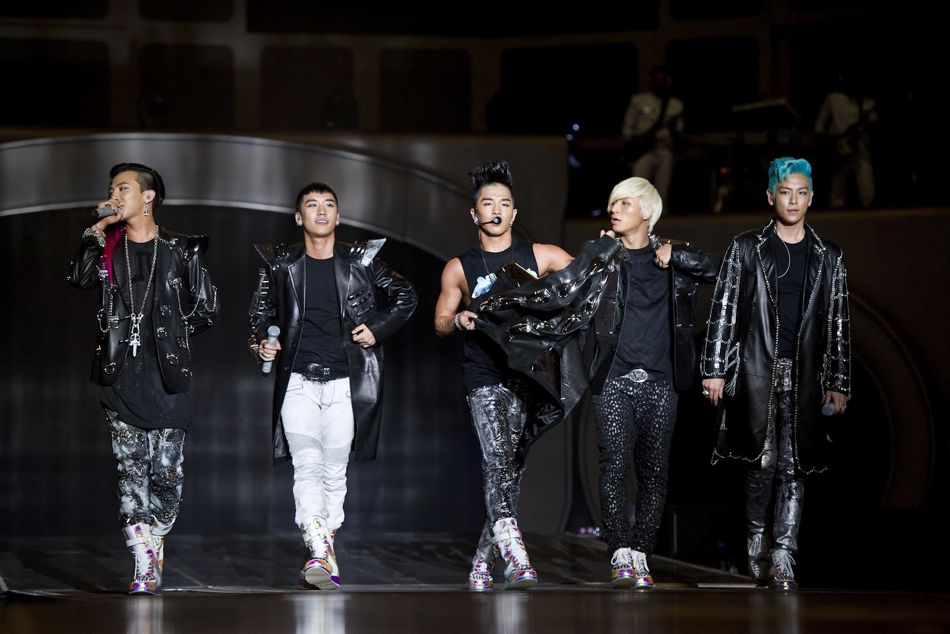 BIGBANG has been a frequent awards-grabber, both locally and internationally. Following their much-coveted win at the 2011 MTV Europe Music Awards for 'Best Asia and Pacific Act' and 'Best Worldwide Act', the group fortified their presence with the highly acclaimed release of their 5th mini-album 'Alive'.
The album has topped all Korean music charts, and the music video of lead single 'Blue' garnered 2 million views on YouTube within 24 hours of its launch. The follow-up single releases of 'Bad Boy', 'Fantastic Baby' and 'Monster' furthered their reigning chart success, making 'Alive' the first Korean album to be charted on the Billboard 200.
The album also went charted at No.1 in Japan iTunes, No.2 in Japan's Oricon Charts, No.5 in US iTunes as well as No.3 on Canadian iTunes.
They recently launched "Still Alive" – special edition of "Alive" – and swept all Korean music charts again. The MV of its lead single "Monster" gained over 3 million views on the first day of its release, setting record for the most views received by a KPOP artist within the shortest period of time.
Remaining Asia Tour Dates
Singapore | 28 - 29 September
Thailand | 6 - 7 October 
Indonesia | 12 & 13, October ( Jakarta ) 
Taiwan | 20 - 21 October 
Philippines | 24 October 
Malaysia | 27 October 
Osaka / Japan | 23 November
Tokyo / Japan | 5 December 
Hong Kong | 8 December