By Tricia Oliveira | Photos by Benoit Peverelli
For CHANEL's Fall/Winter 2015/2016 presentation, the Grand Palais venue was transformed into a  Parisian cafe named "Brasserie Gabrielle" as Karl Lagerfeld showcased a "French Collection" that he wanted to be "very French" and one that revisits the iconic styles of the house of CHANEL.
And so the runway show featured models as customers visiting the dining establishment, dressed in feminine, even androgynous looks whilst wearing the famous beige sling-back shoe with a black toe, squared heel and revisited proportions.
"It's become the most modern of shoes and makes beautiful legs," Karl Lagerfeld explained regarding the footwear of choice.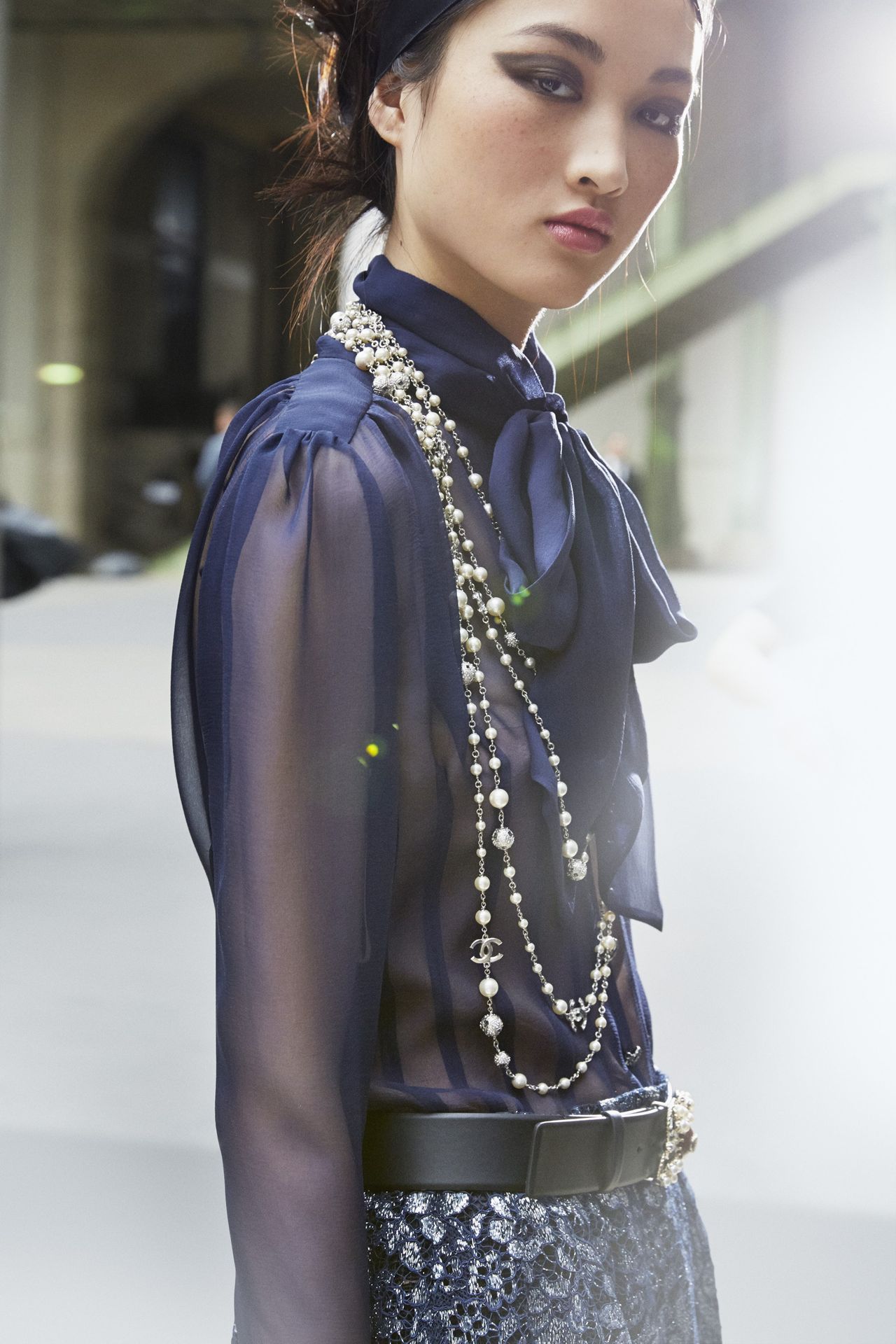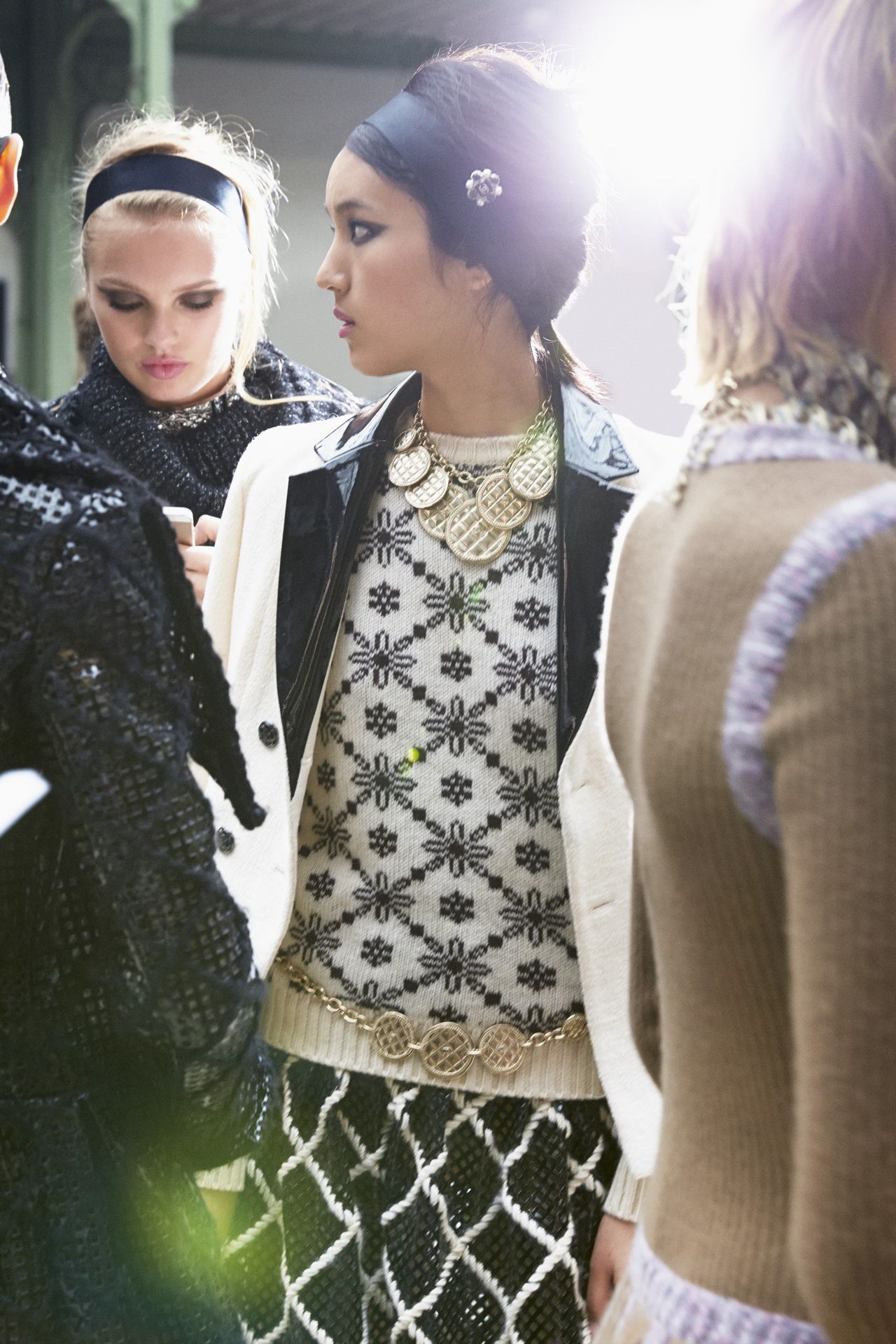 Navy, grey and burgundy in shades of red and black featured on tartan and hound's tooth patterns for the autumn collection, alongside the famous CHANEL tweed, constructed with wool and mohair, infused with new materials like silk, vinyl, mousseline and lace.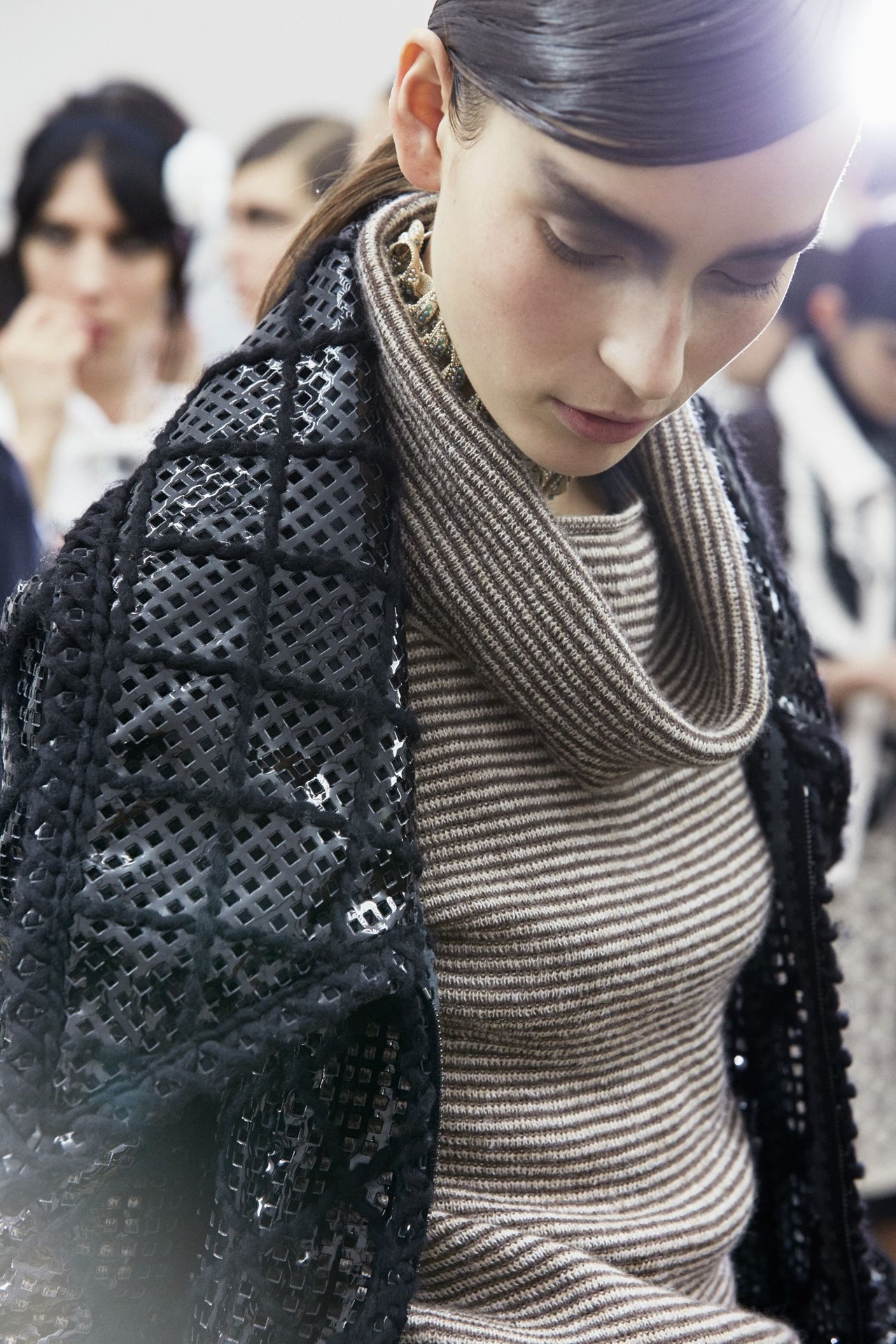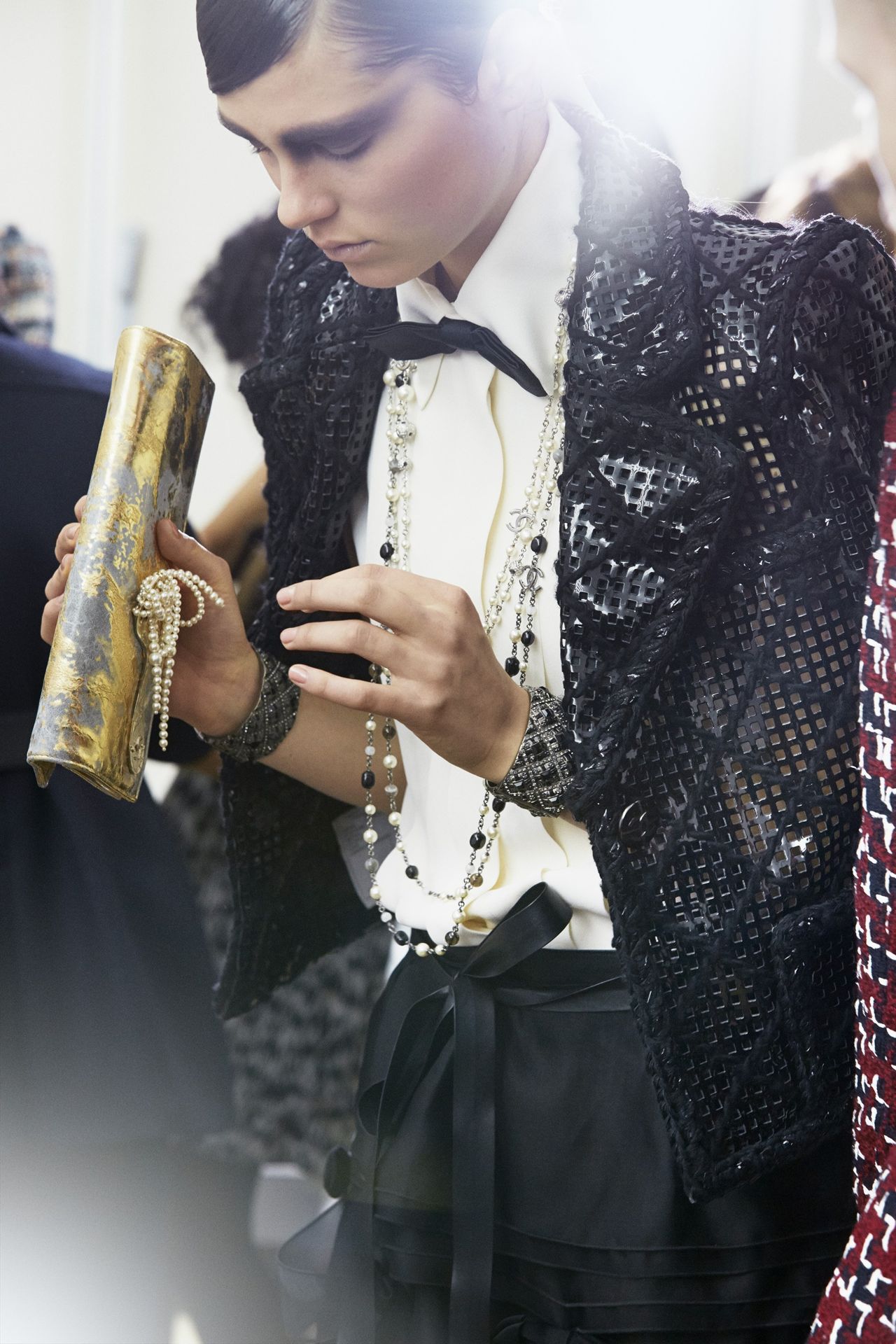 Zipped and buttoned up coat-dresses trimmed with woven braid, as well as jackets "à berthe" or with large collars and fluid tweed or wool skirts featured in the unique fashion show concept, as models traversed through the restaurant and found their way to the bar or a booth.
The silhouette for the upcoming season is fitted with the waist underlined by a narrow belt, a flared line, and cut just below the knee or at calf-length.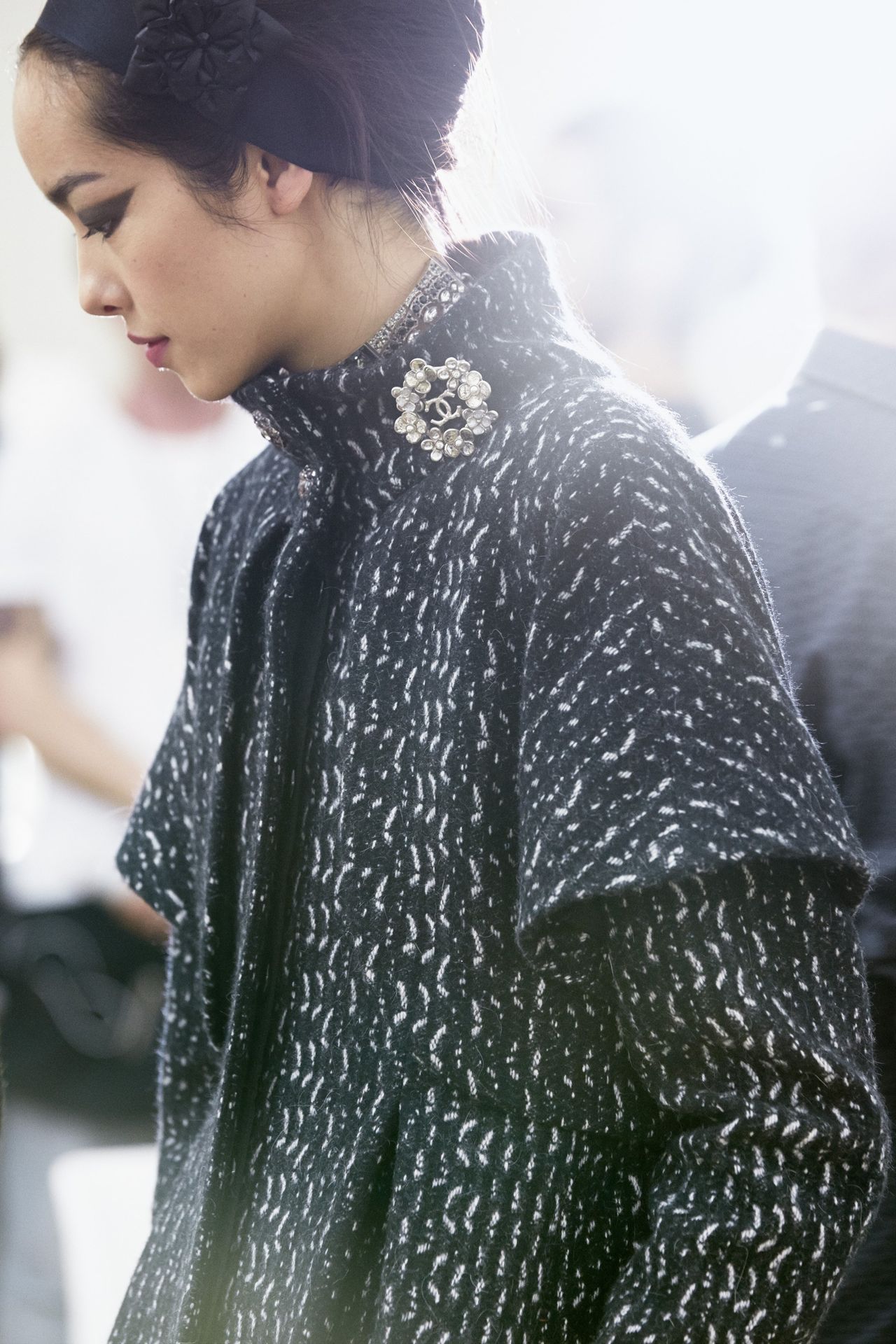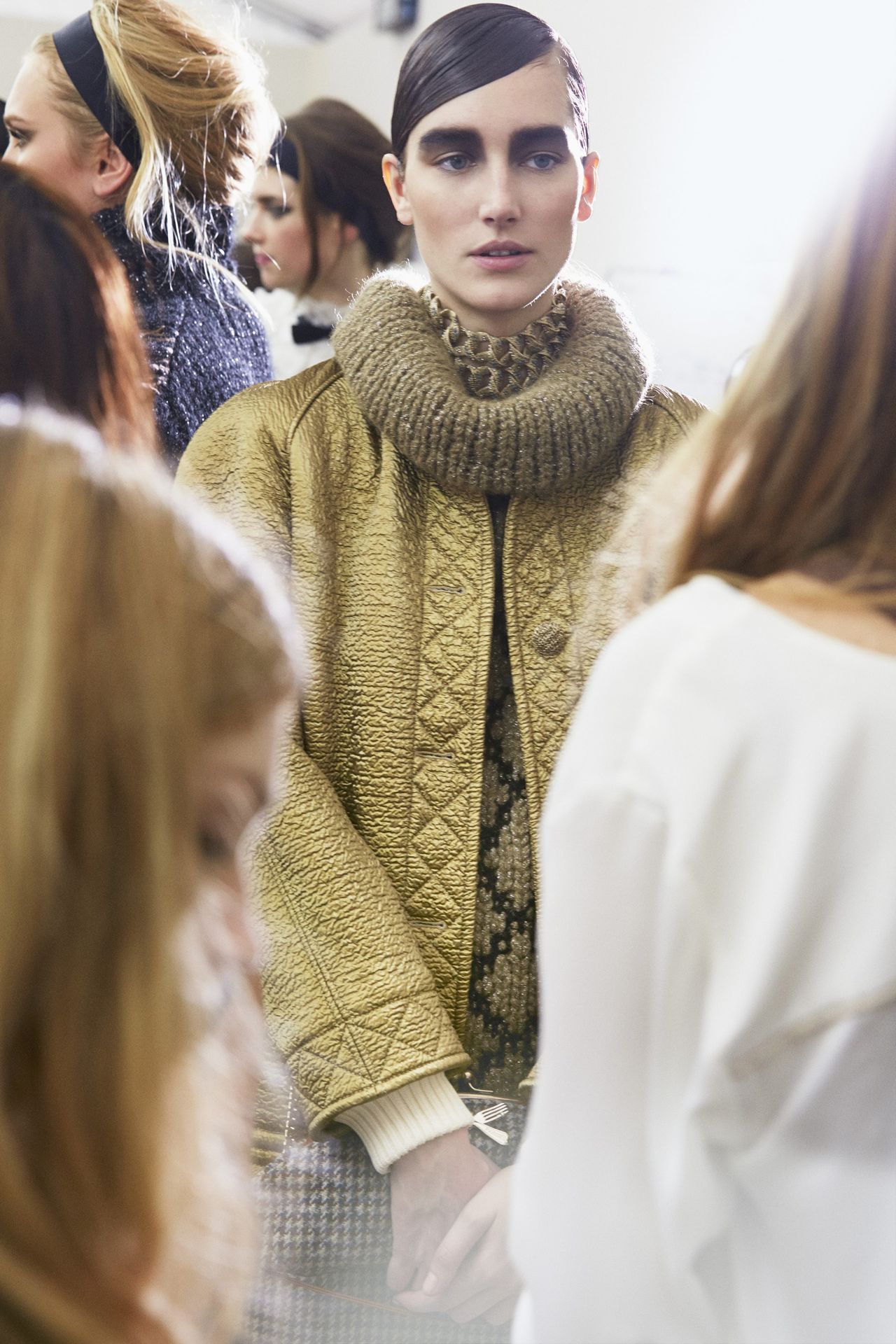 Large wool coats, full sleeveless cardigans and jackets offer staple choices in outer wear that manage to feel modern.
Several looks include grosgrain-belted tweed aprons upon jeans, slim- cut leather pants or tweed dresses, bringing to mind an updated three-piece suit look.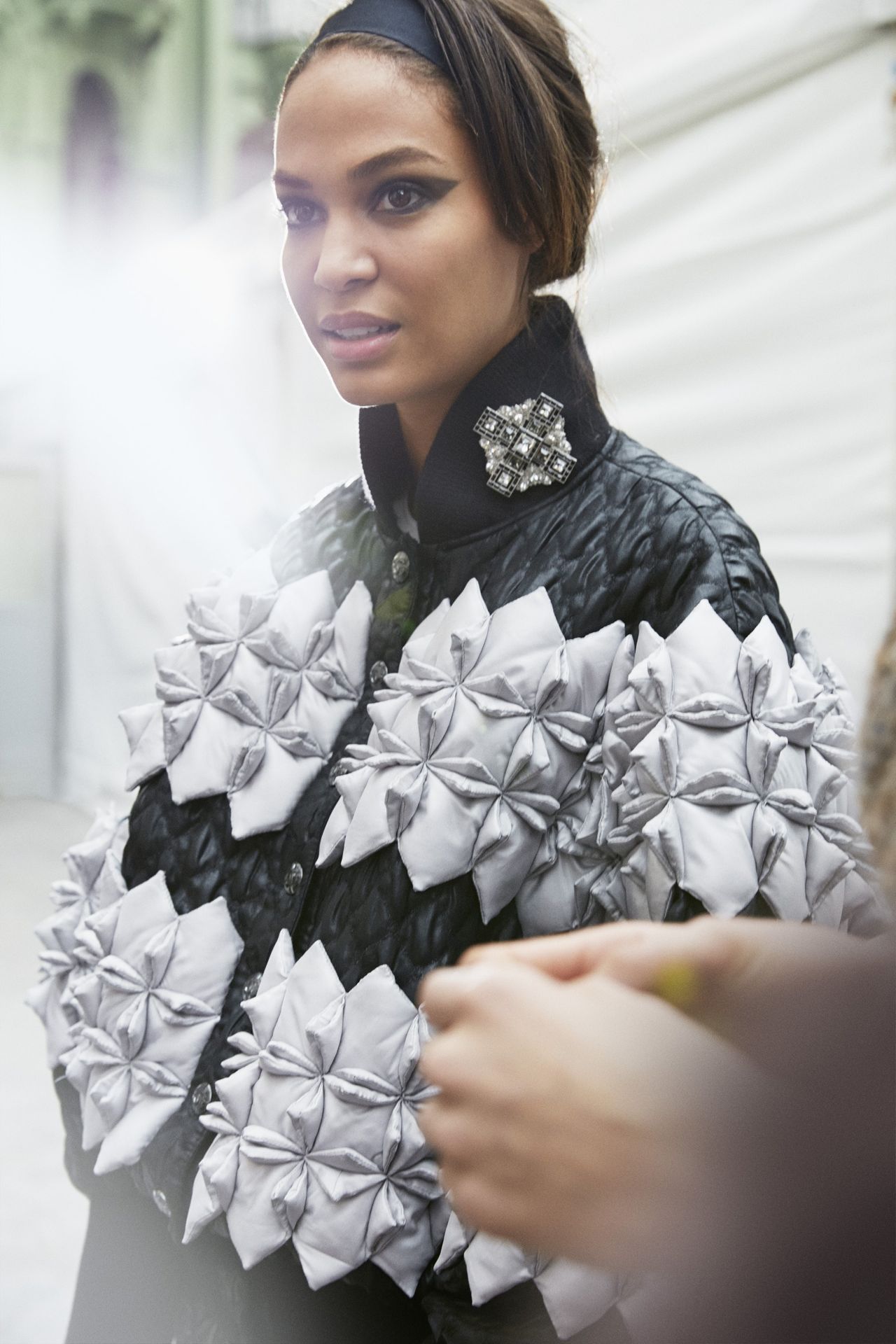 For evening wear segment, the little black dress makes appearances as a swing dress, a trompe-l'œil two-piece, or as an apron adorned with details inspired by the attire of the "garçons de café", such as bow ties or folded brasserie napkins.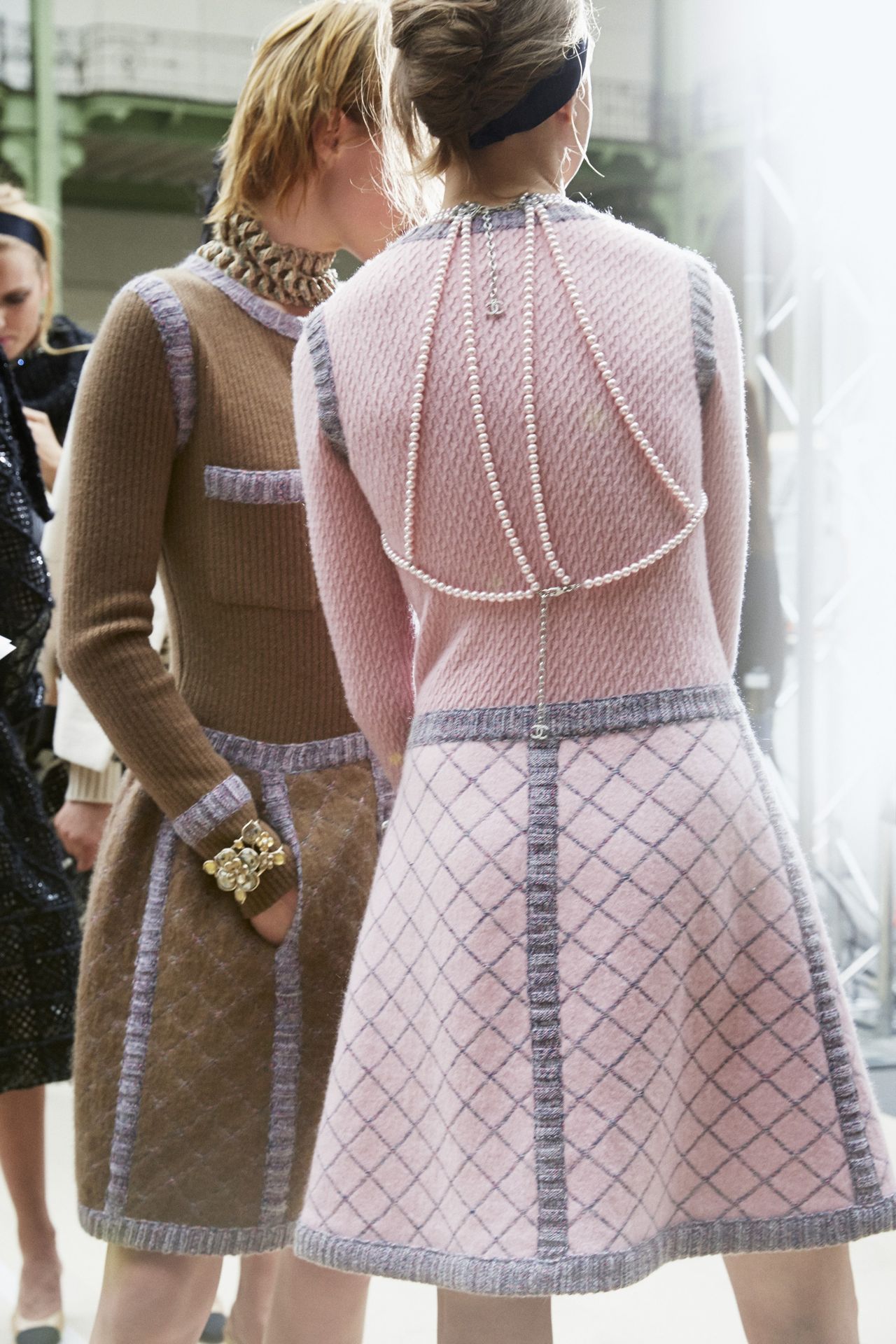 Lace skirts and dresses, close-cut wool embroidered jackets contrast with full dresses painted with feathers and covered over with large woollen cardigans that reveal maxi sleeves also with feathers.
In all, very French. Very CHANEL.
See more photos here.