By Kien Lee | Production by SENATUS
Three outstanding individuals from Singapore, Malaysia and Indonesia respectively have been unveiled as part of Breitling's new Southeast Asia Squad. The dynamic trio personify the Swiss manufacture's #squadonamission ethos with their tenacity to defy the norm and a thirst for an extraordinary life.
Cassandra Tan from Singapore, Jazeman Jaafar from Malaysia and Marshall Sastra from Indonesia have each outperformed in their own field of expertise. A befitting extension of Breitling's universe of offerings with Air, Land and Sea, Marshall is an adventure documentary host and experienced skydiver, Jazeman a professional racing driver and Cassandra is a competitive wakesurfer.
The Time Is Now
SENATUS was privileged to join and shoot the squad in Dubai, as part of the new "The Time is Now" campaign, as the three boldly take on incredible Air, Land and Sea adventures showcasing the latest Breitling timepieces from the Navitimer, Superocean Heritage and Premier collections.
The squad members show what it means to take the lead in creating your own adventures with style, purpose and action.
Cassandra Tan
A true dynamic, new generation woman determined to live out her passions, Cassandra holds a diversified portfolio, with bold ventures in unprecedented fields.
As Founder and Director of byCaxs, she created a cult following with her own line of quality contact lenses. Eyes were on her when she took up wakesurfing, further inspiring women to try out what was once a male-dominated sport. Today Cassandra represents Singapore regionally in competitive wakesurfing and is poised to continue creating impressive waves in all her pursuits.
---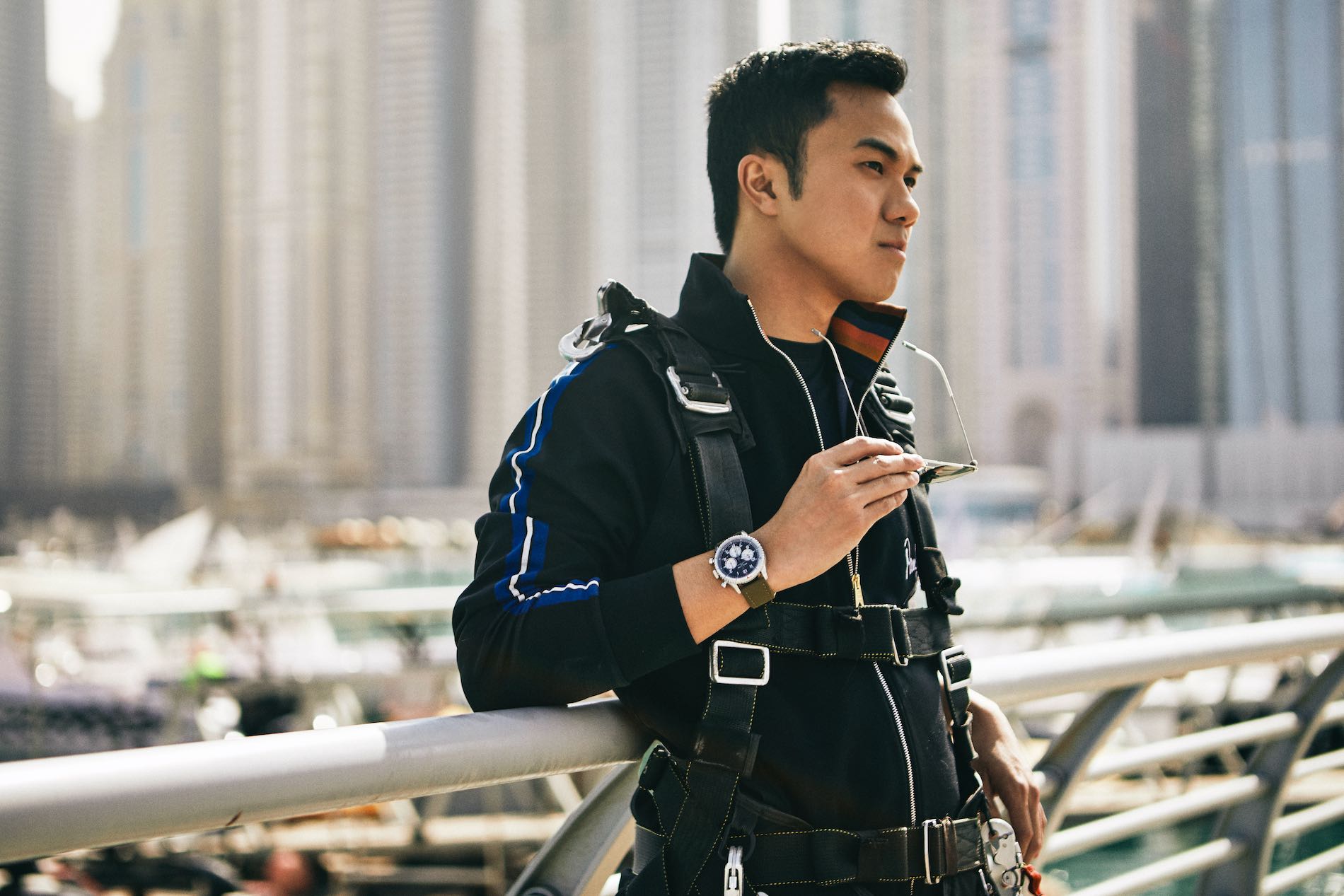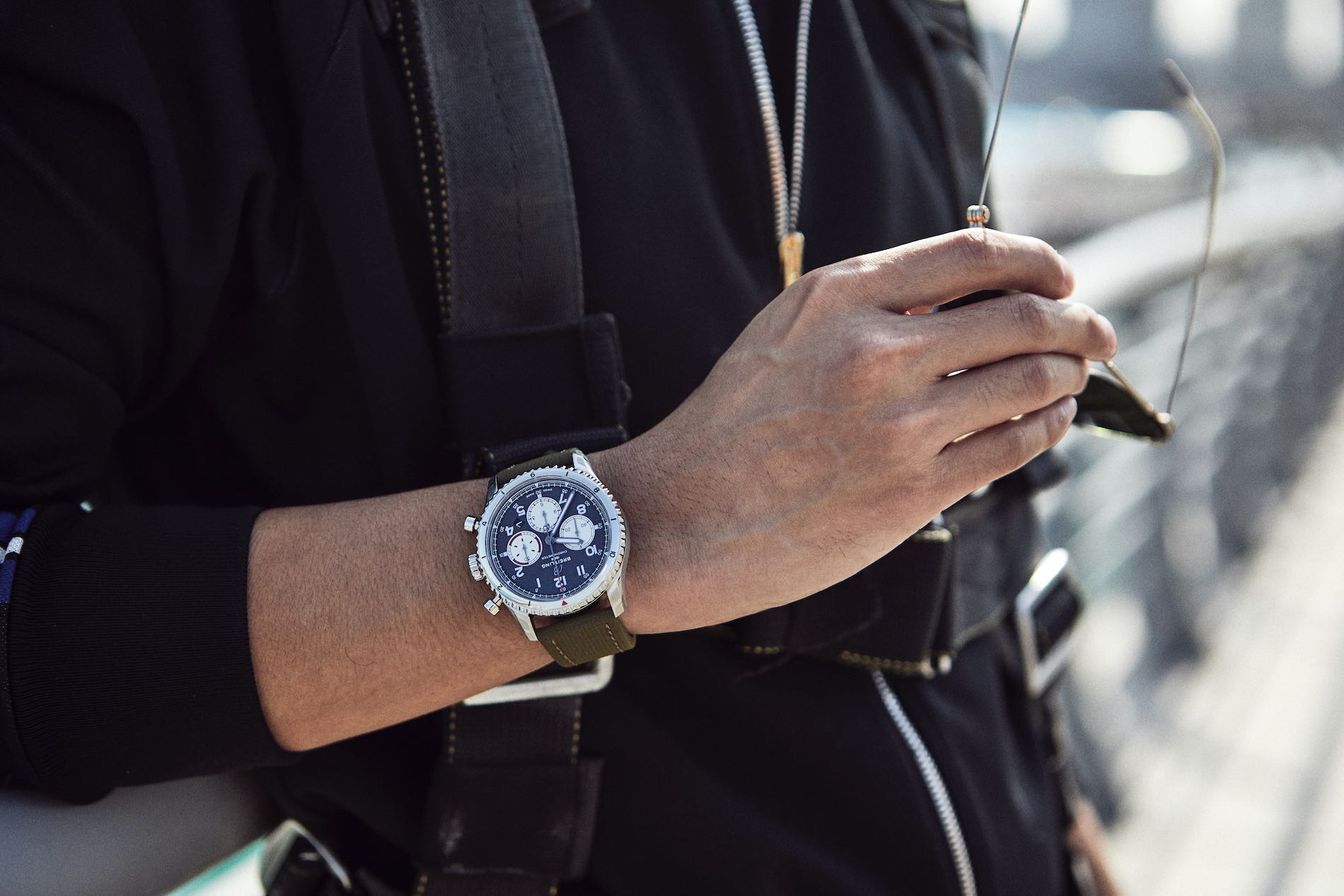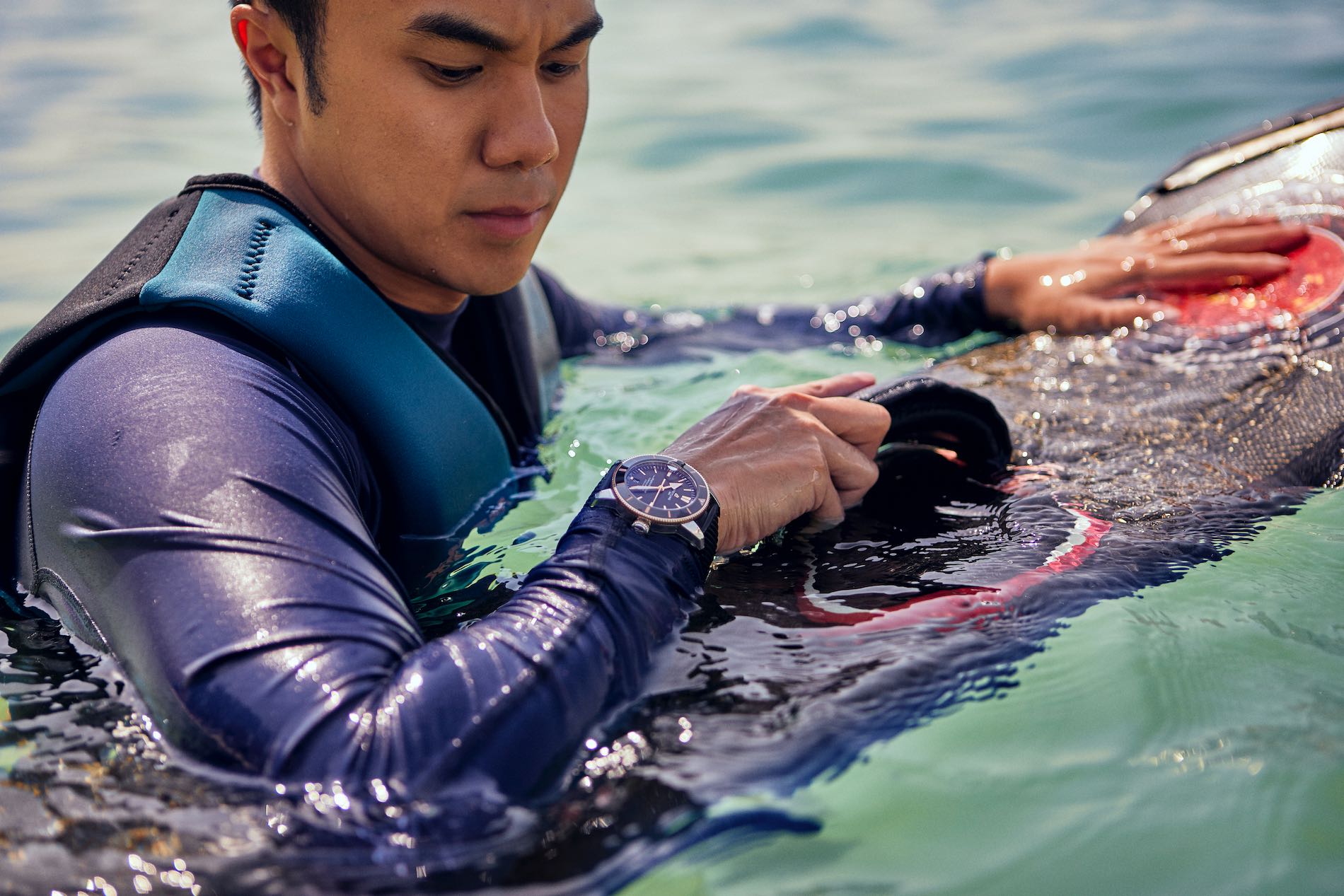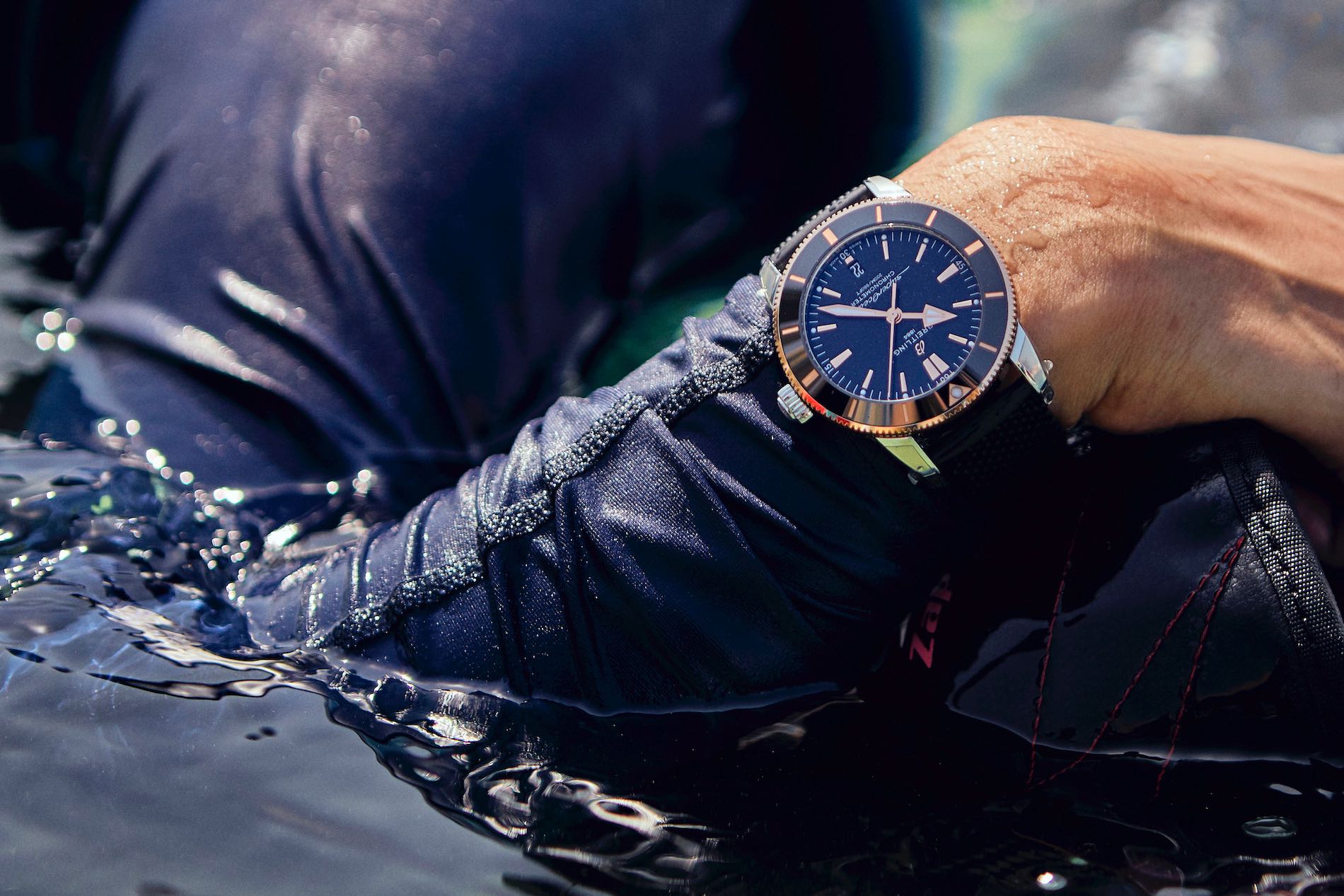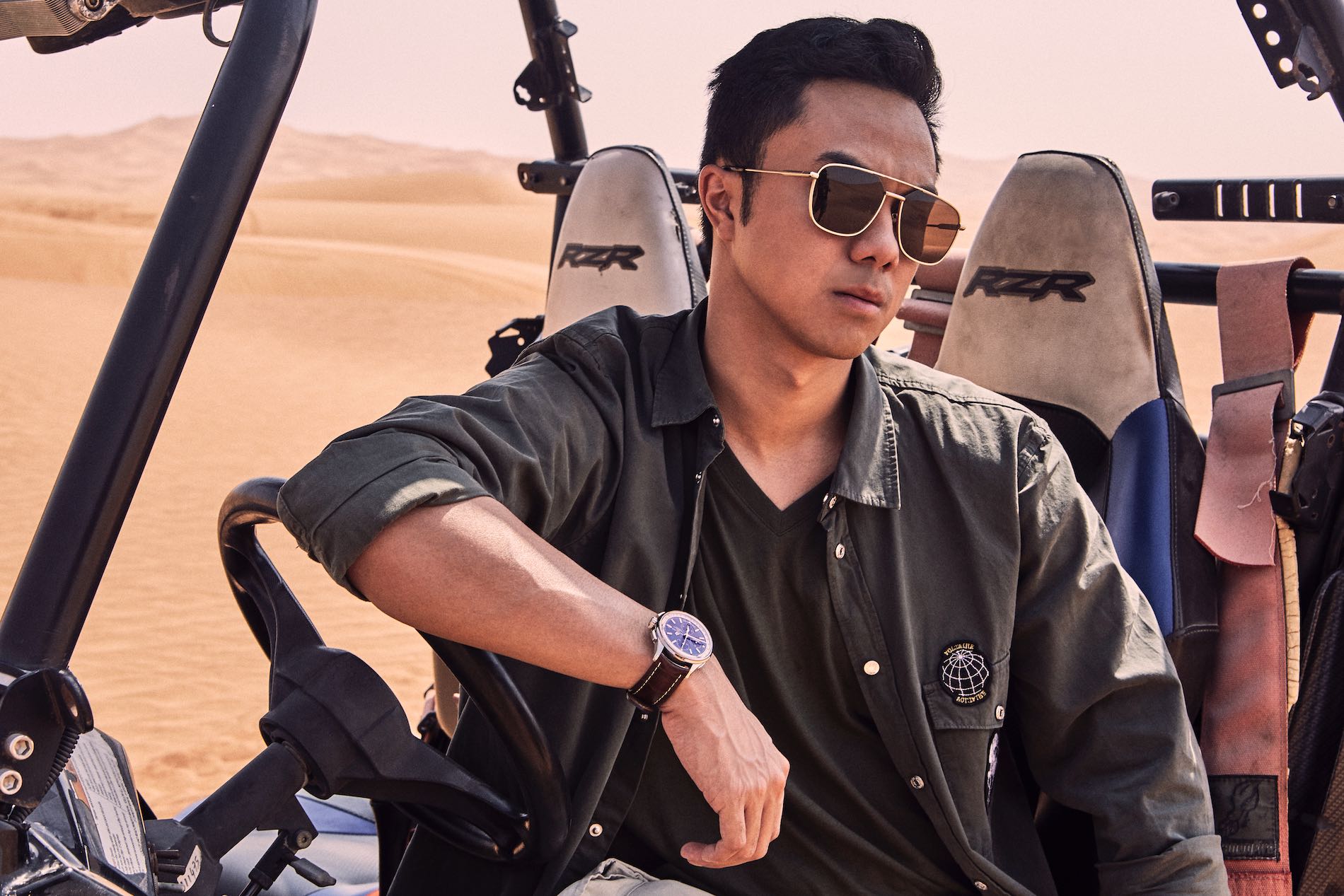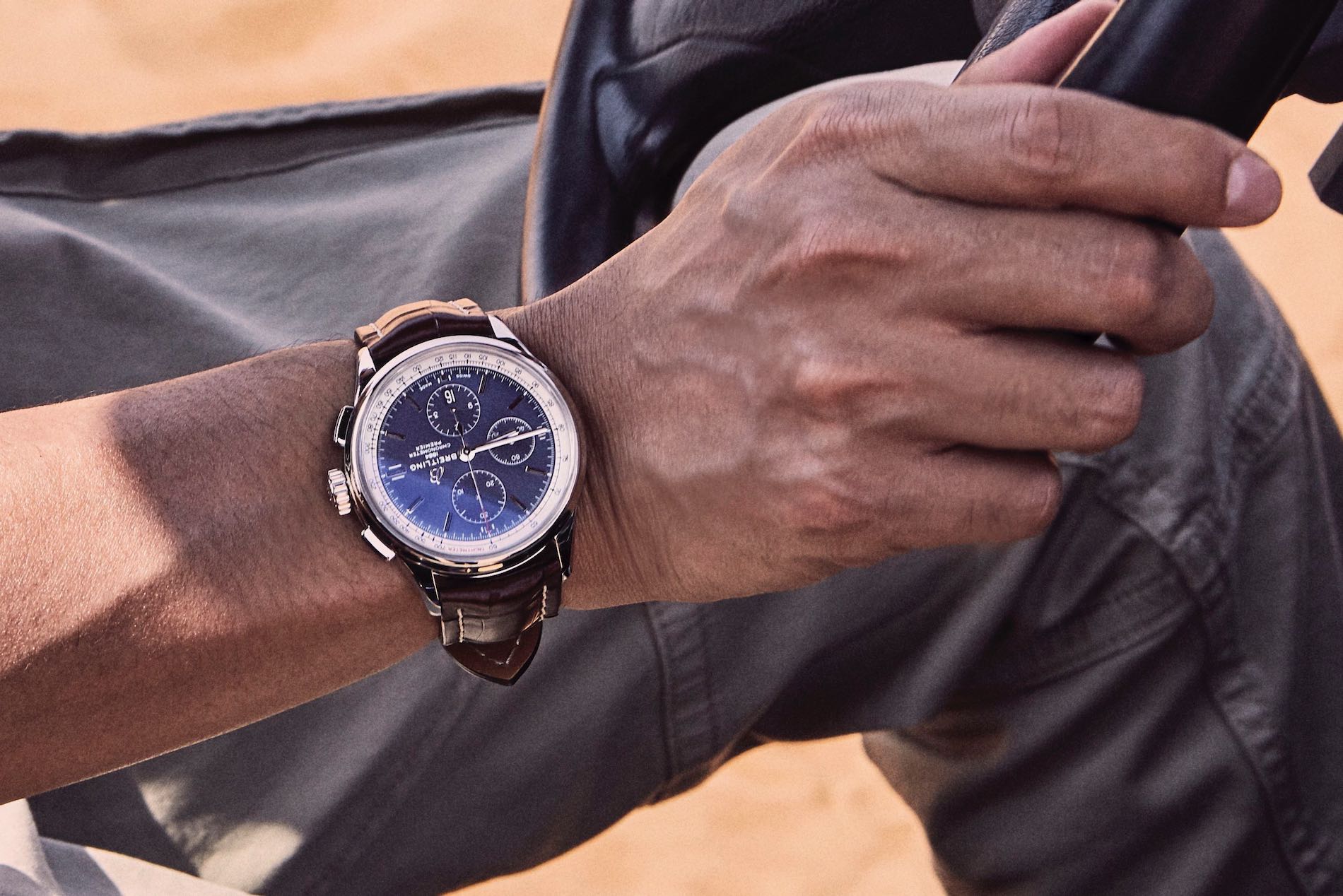 Jazeman Jaafar
One of the most talented and promising racing drivers to watch in Asia, Jazeman has established himself to be a highly skilled and experienced professional racing driver.
He has displayed true tenacity and grit taking pole position for many World Championship Endurance Series races. As an affirmation of his incredible drive serving as inspiration to many aspiring youths, Jazeman earned his spot as Executive Director on the board of Sepang International Circuit (SIC) by the Youth and Sport Ministry of Malaysia.
---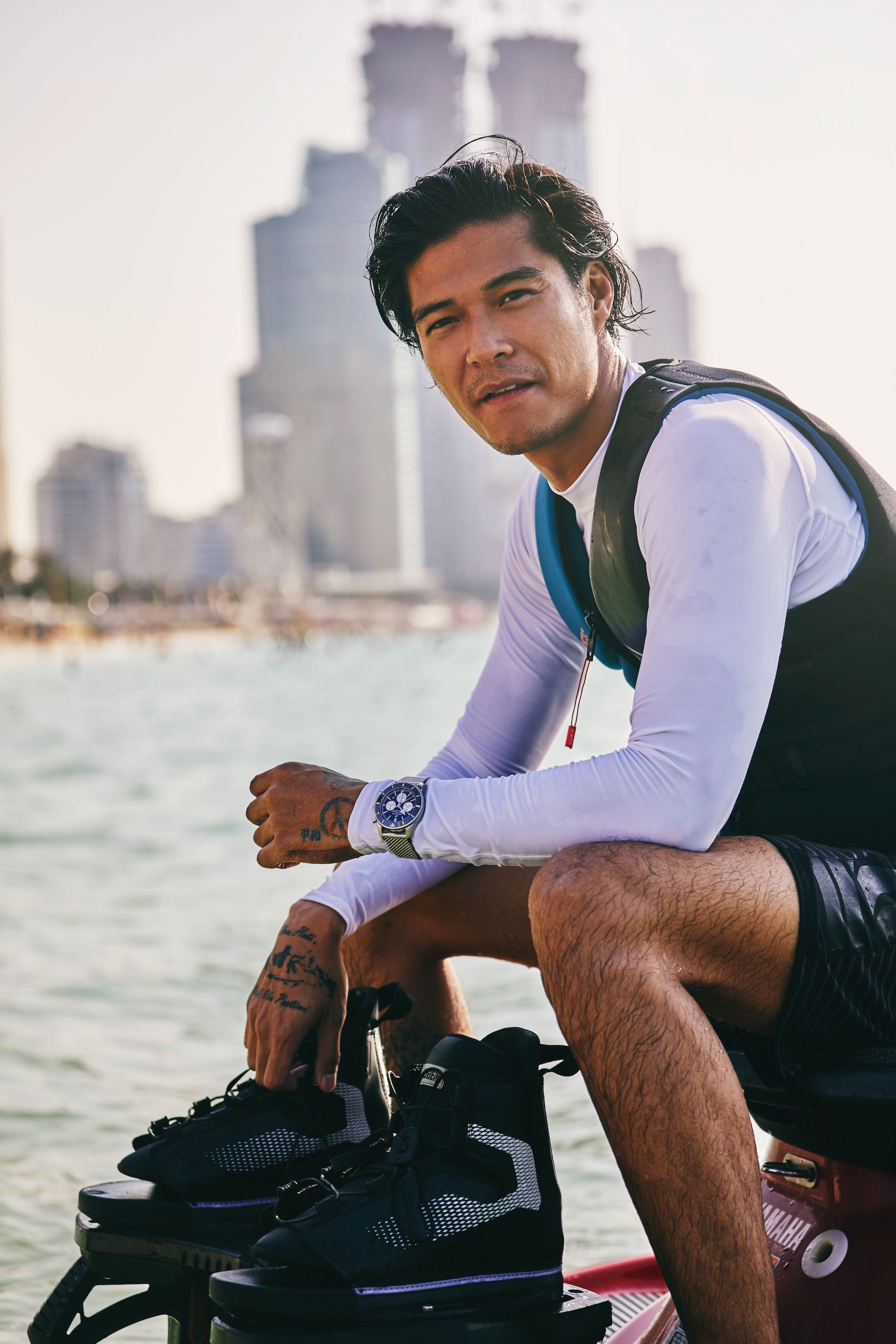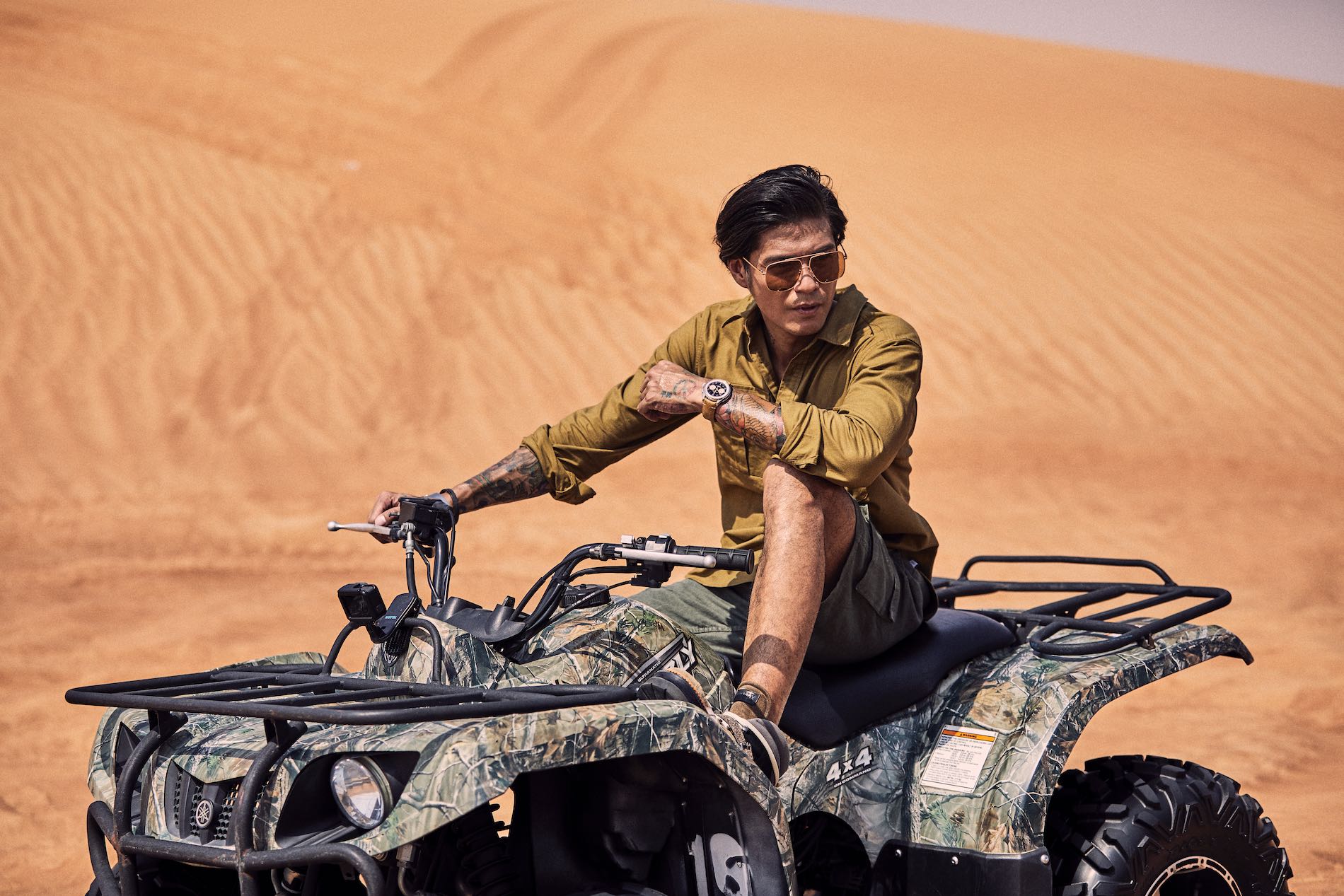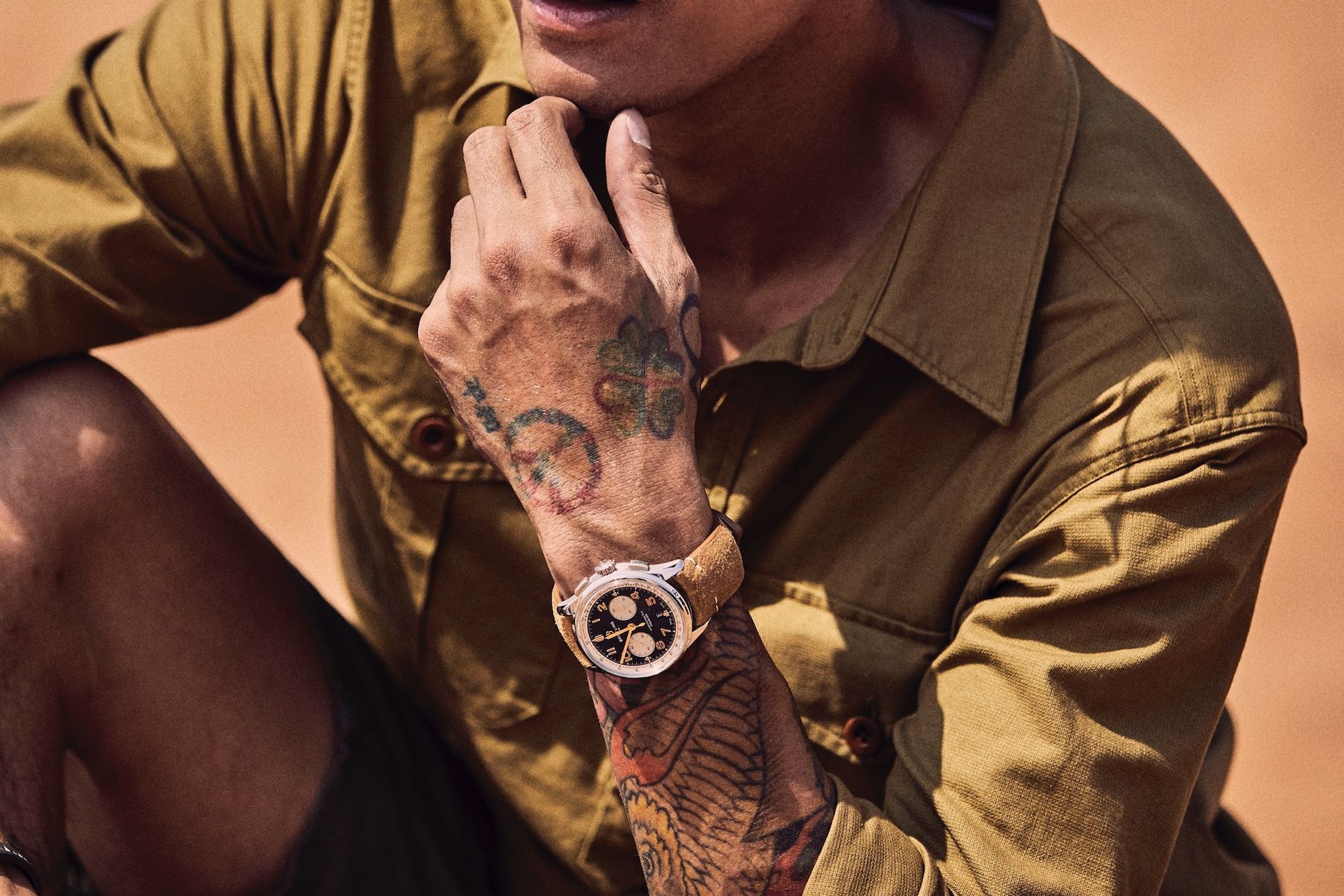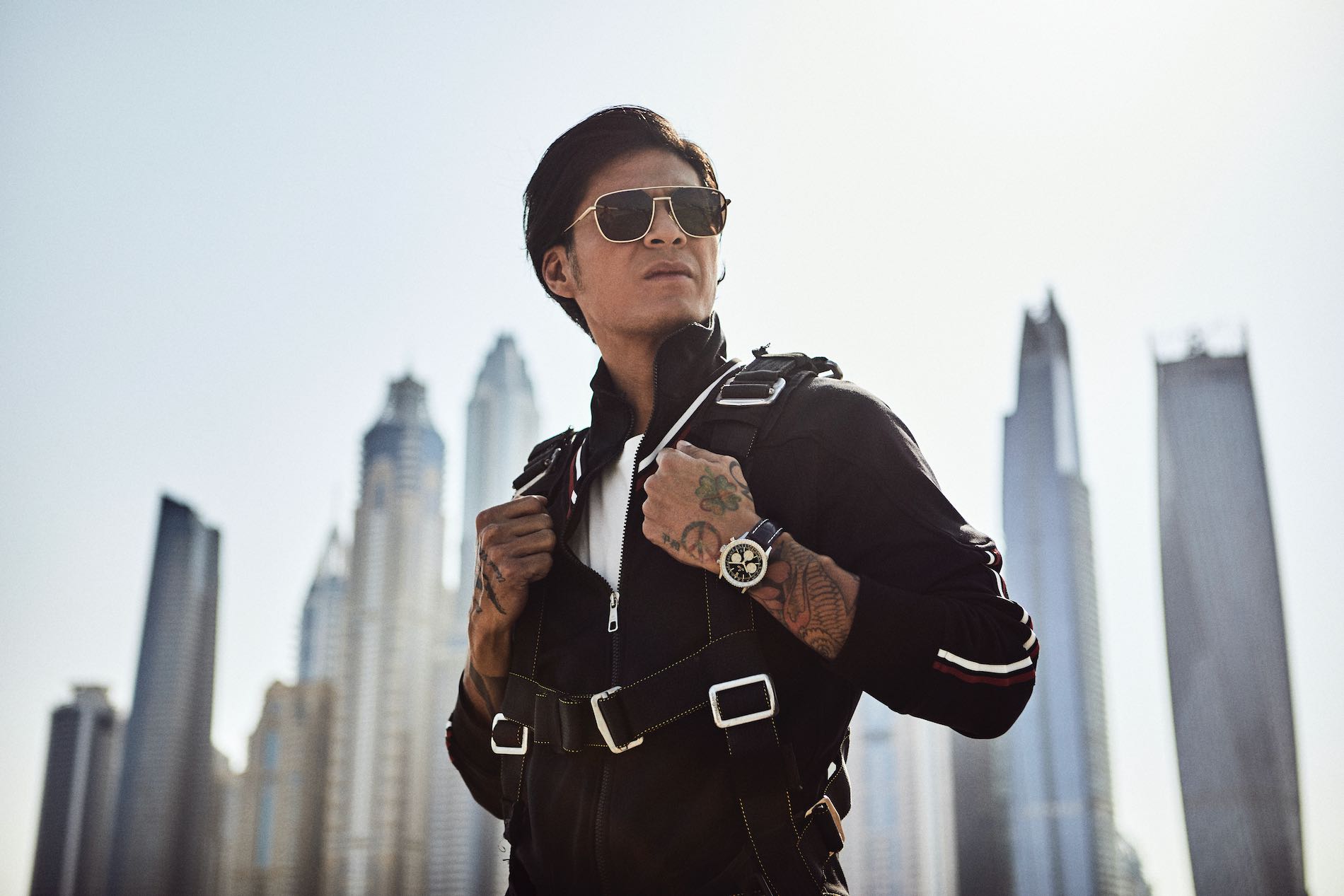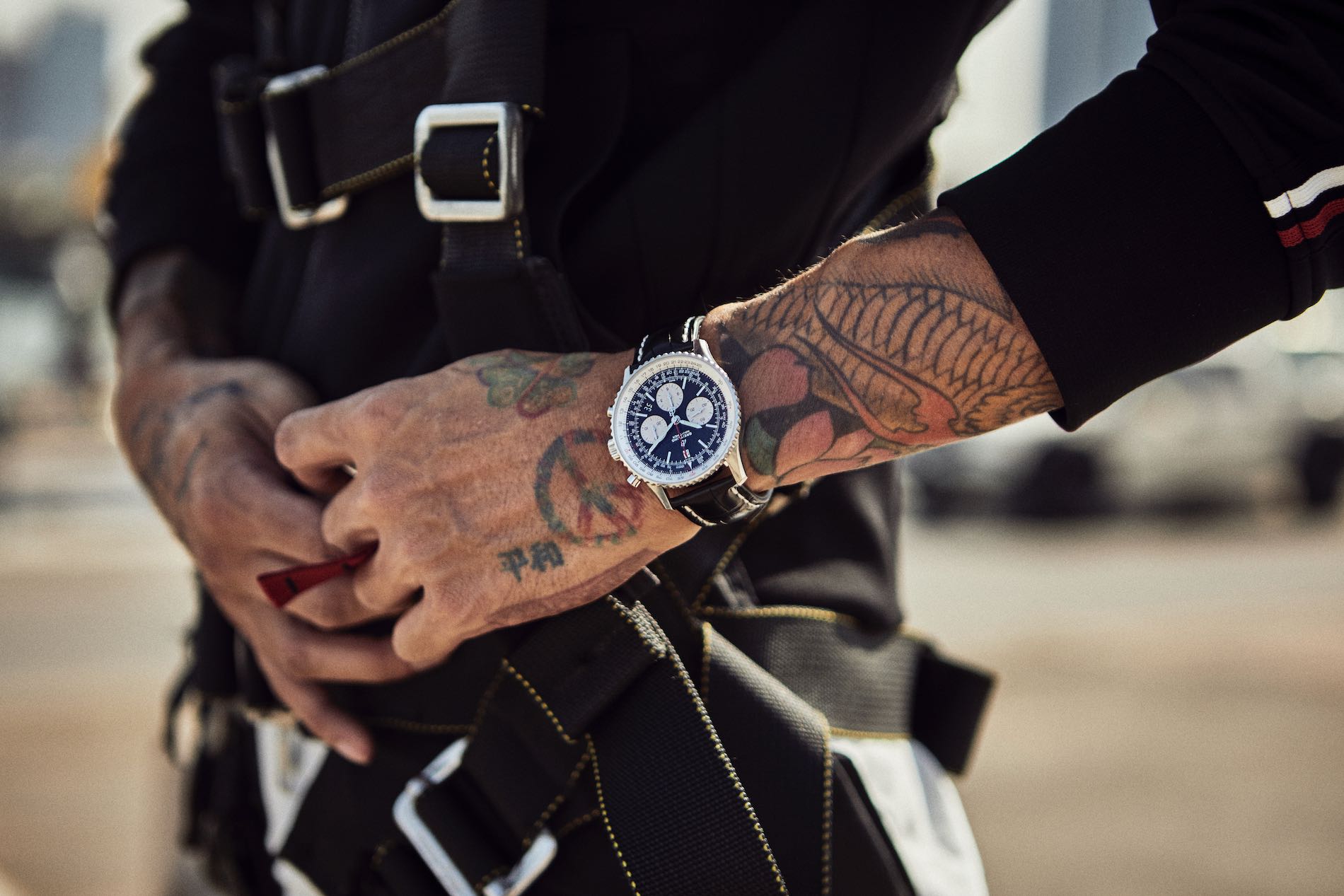 Marshall Sastra
Enthralled by the beautiful landscape of the Indonesian archipelago, Marshall spends his time venturing into some of the most remote and unknown corners. From diving in the deep seas, to paragliding over mountain ridges, he is a true explorer and adventurer at heart.
His passion for exploration makes the model and actor the prime choice to host travel and adventure documentary "My Trip, My Adventure." For 5 years running now, the skydiving professional and award-winning TV host continues to inspire many to witness the beauty in exploring the great outdoors.
---
PRODUCTION CREDITS
Producer Kien Lee
Creative Director Esther Quek
Video & Photography Munster
Second Cam Werty
Production Assistant Tash
Fashion Stylist Chloe Bosher
Hair & Makeup Artist Shindesu & Tam
CLOTHING
Air
Cassandra wears:
Track top and bottoms, both Maje
Bodysuit and Trainers, Sandro
Sunglasses, Bally
Jazman wears:
Tracksuit, Paul Smith
T-shirt, Armani exchange at Ounass.ae
Trainers, Bally
Sunglasses, Montblanc
Marshall wears:
Shorts, Under Armour
Tracktop, Neil Barrett at Ounass.com
Trainers, Salvatore Ferragamo
Glasses, Bally
Sea
Rash vests and all-in-one swimsuit, all from Billabong
Land
Cassandra wears:
Top, Good American at Ounass.ae
Trousers, Claudie Pierlot
Sunglasses, Bally
Boots, stylist's own
Jazman wears:
Trousers and shirt, Zadig & Voltaire
T-shirt, Armani exchange at Ounass.ae
Glasses, Montblanc
Marshall wears:
Shirt, Mr.P at Mrporter.com
Shorts, Onia at Ounass.ae
Boots, Bally
Sunglasses, Gucci
SPECIAL THANKS
Skydive Dubai
Hydro Water Sports Dubai