The CHANEL Watch Creation Studio has unveiled at Watches & Wonders 2023 in Geneva, an extraordinary collection of timepieces inspired by its fashion maison, with the new MADEMOISELLE PRIVÉ PINCUSHION collection.
Inspired by the pincushions used by dressmakers, each creation boasts a sizable case on which rests a curved crystal. Crafted from gold, diamonds, mother-of-pearl or onyx, the Haute Couture symbols of the House adorn the dials of these exceptional watches.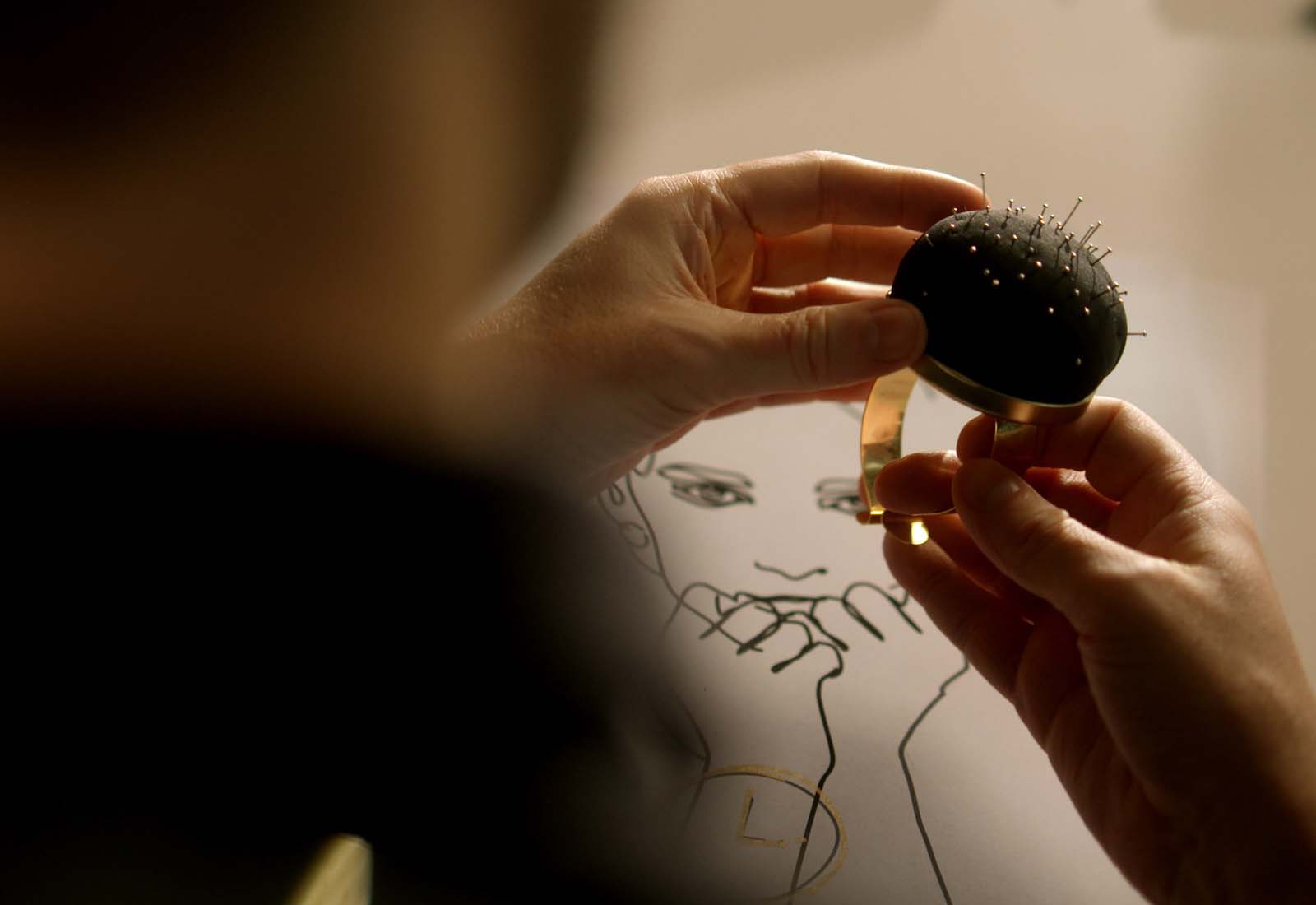 In her ateliers on rue Cambon, Gabrielle Chanel always kept two tools to hand: a pair of scissors suspended from a ribbon which she wore round her neck as a sautoir, and on her wrist the indispensable tool of any seamstress, a pincushion.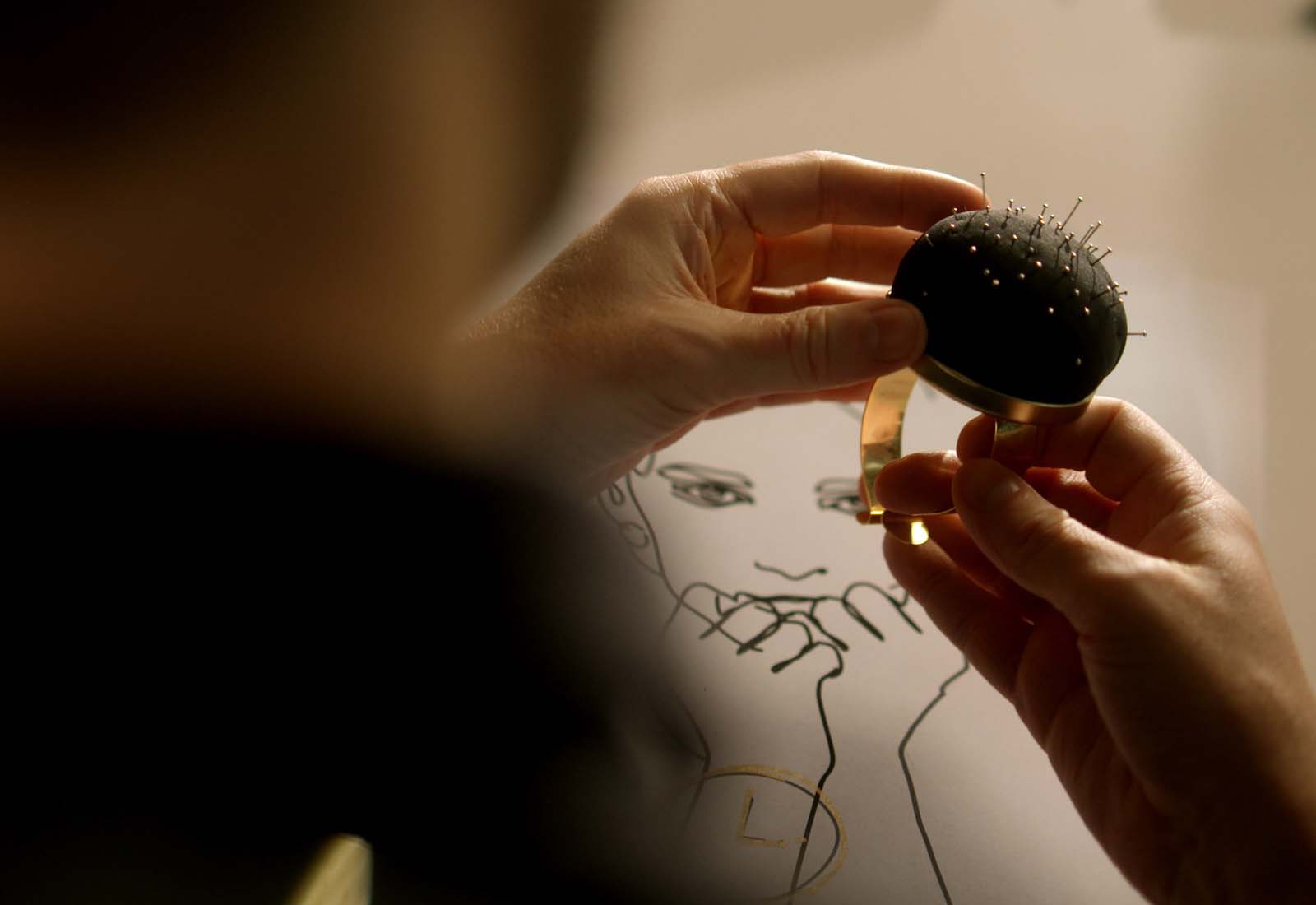 In 2023, Arnaud Chastaingt, Director of the CHANEL Watchmaking Creation Studio, has borrowed this tool to create the Mademoiselle Privé Pincushion (Pique-Aiguilles) watch.
The result is 5 exceptional timepieces, born from a powerful creative gesture and embellished by the savoir-faire of the métiers d'art.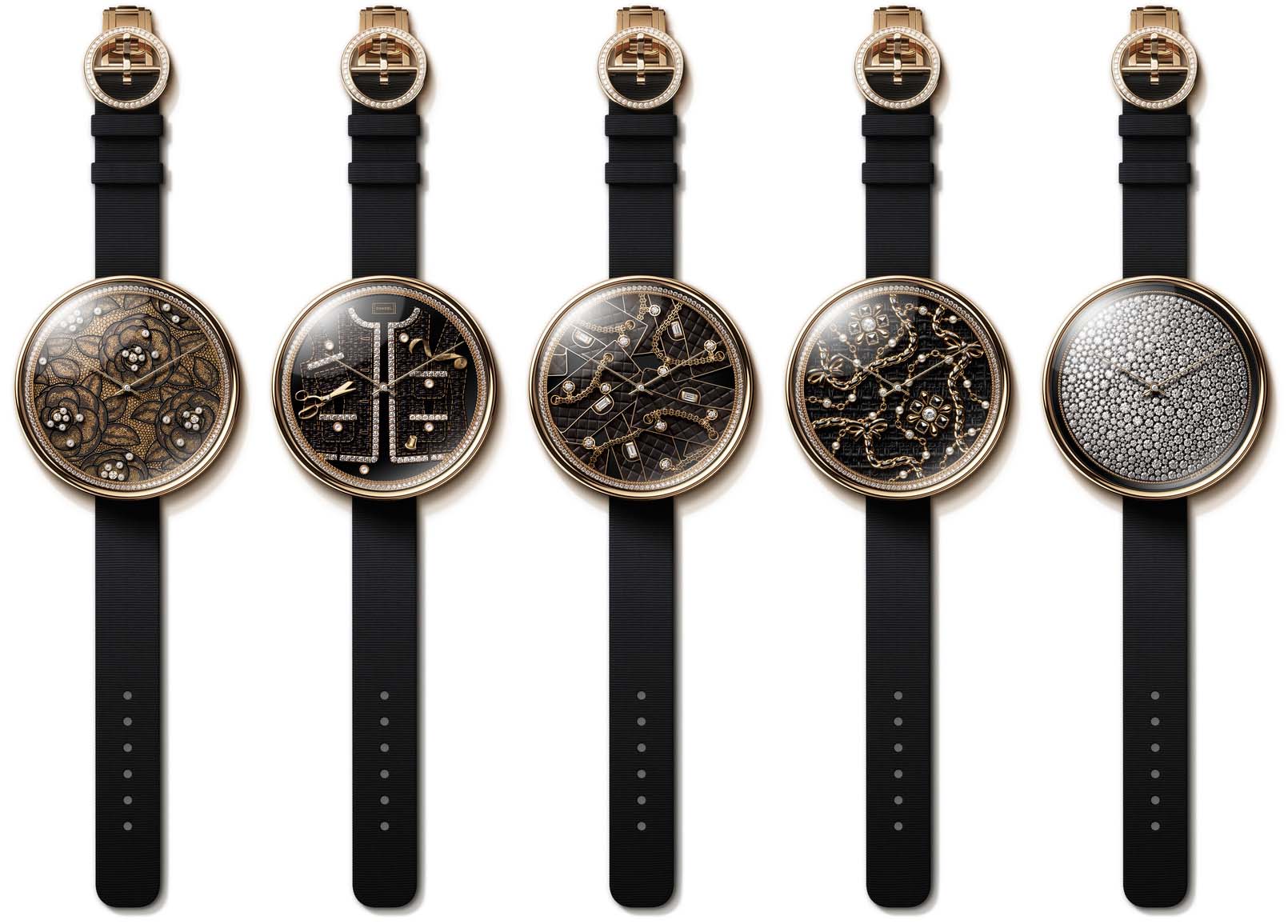 Pearls Motif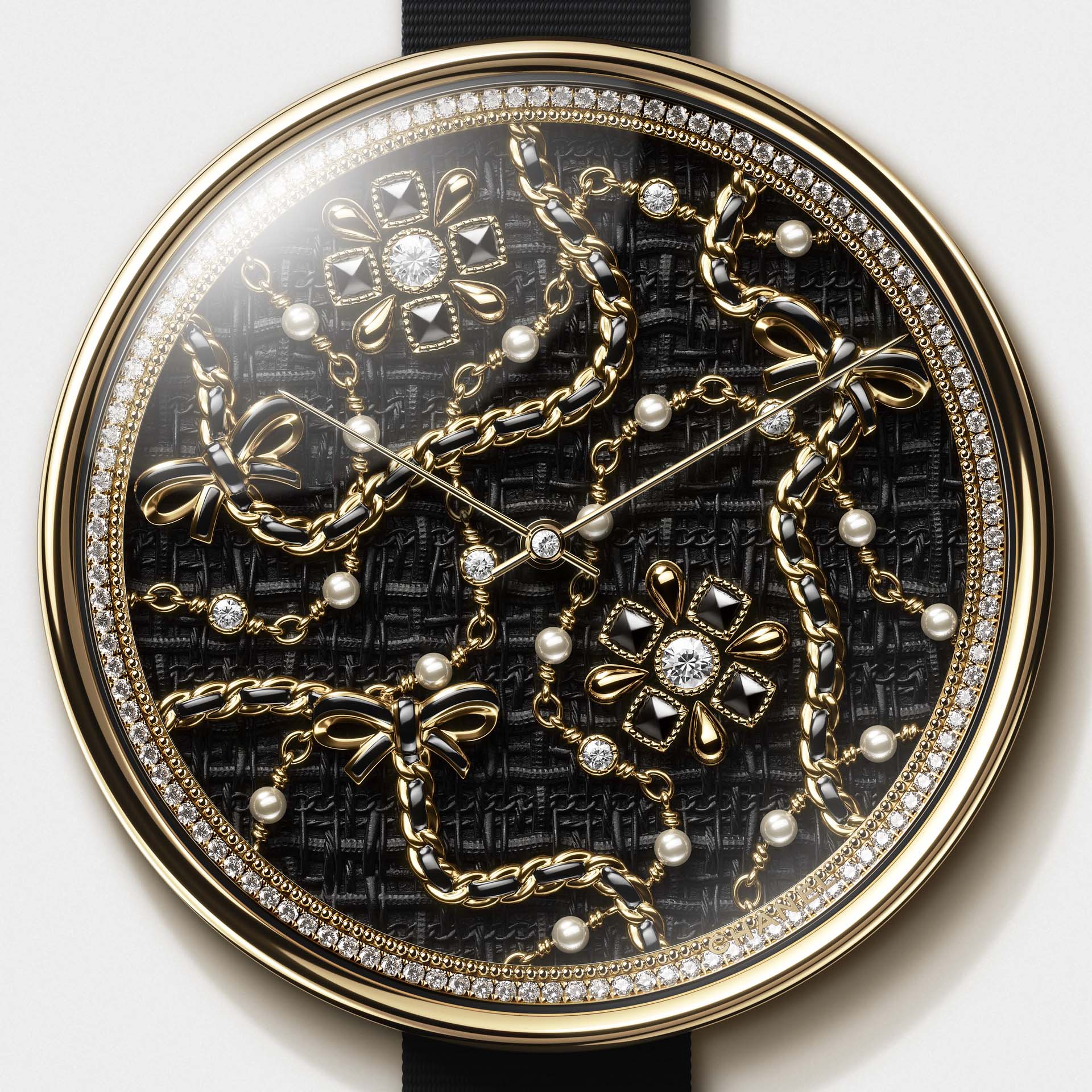 Jewels strewn over a black tweed effect: long necklaces, braided chains and Byzantine brooches. All are sculpted in yellow gold, lacquered by hand or set, then delicately arranged on a plate featuring a black tweed effect in relief, trimmed with a row of diamonds lined and gold pearls.
Lace Motif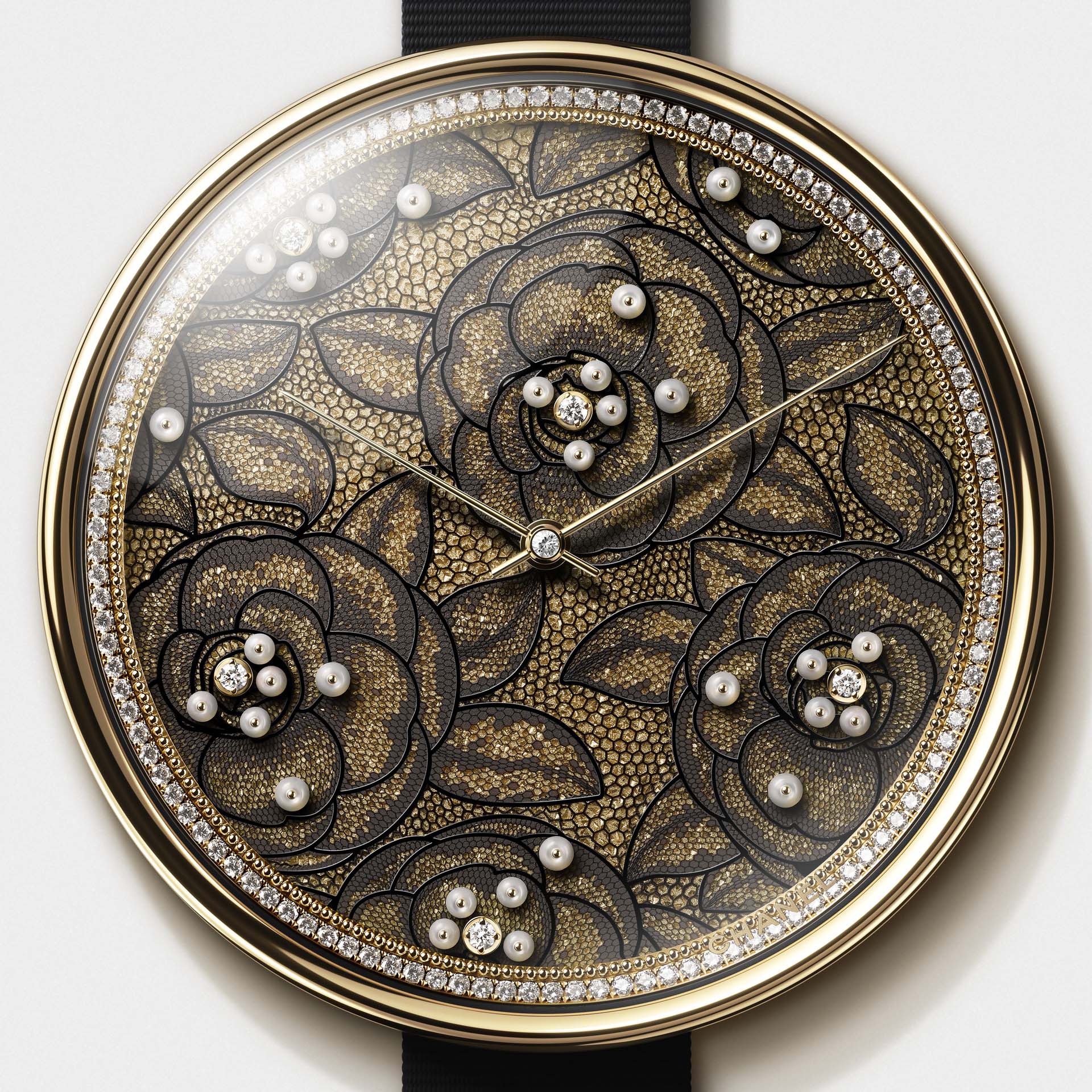 A lace design of camellias, created through a combination of three Métiers d'art: first, the technique of hand engraving to give texture to the yellow gold surface of the dial. This is then covered with a layer of translucent "Grand Feu" enamel to accentuate and highlight the delicacy of the engraving and endow it with infinite depth. Finally, the Creation Studio used the traditional decal technique to draw the motif.
Tweed Motif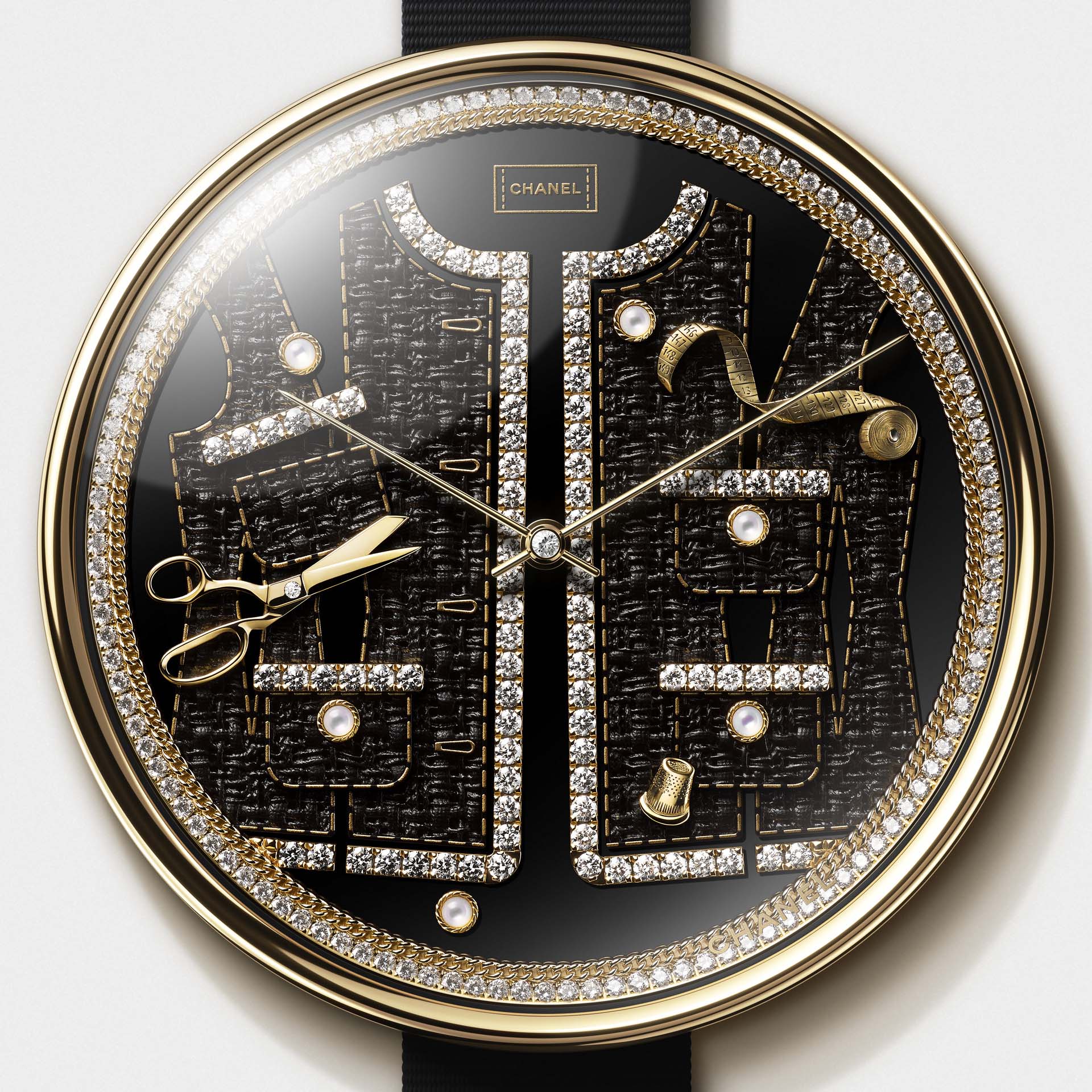 The precious pattern of a tweed jacket trimmed with 92 diamonds. Thimble, scissors, tape measure: the tools of the seamstress meticulously created in sculpted gold bring this scene from a couture atelier to life. The dial is delicately trimmed with a chain just like the one sewn inside every CHANEL jacket to ensure it hangs perfectly.
Embroidery Motif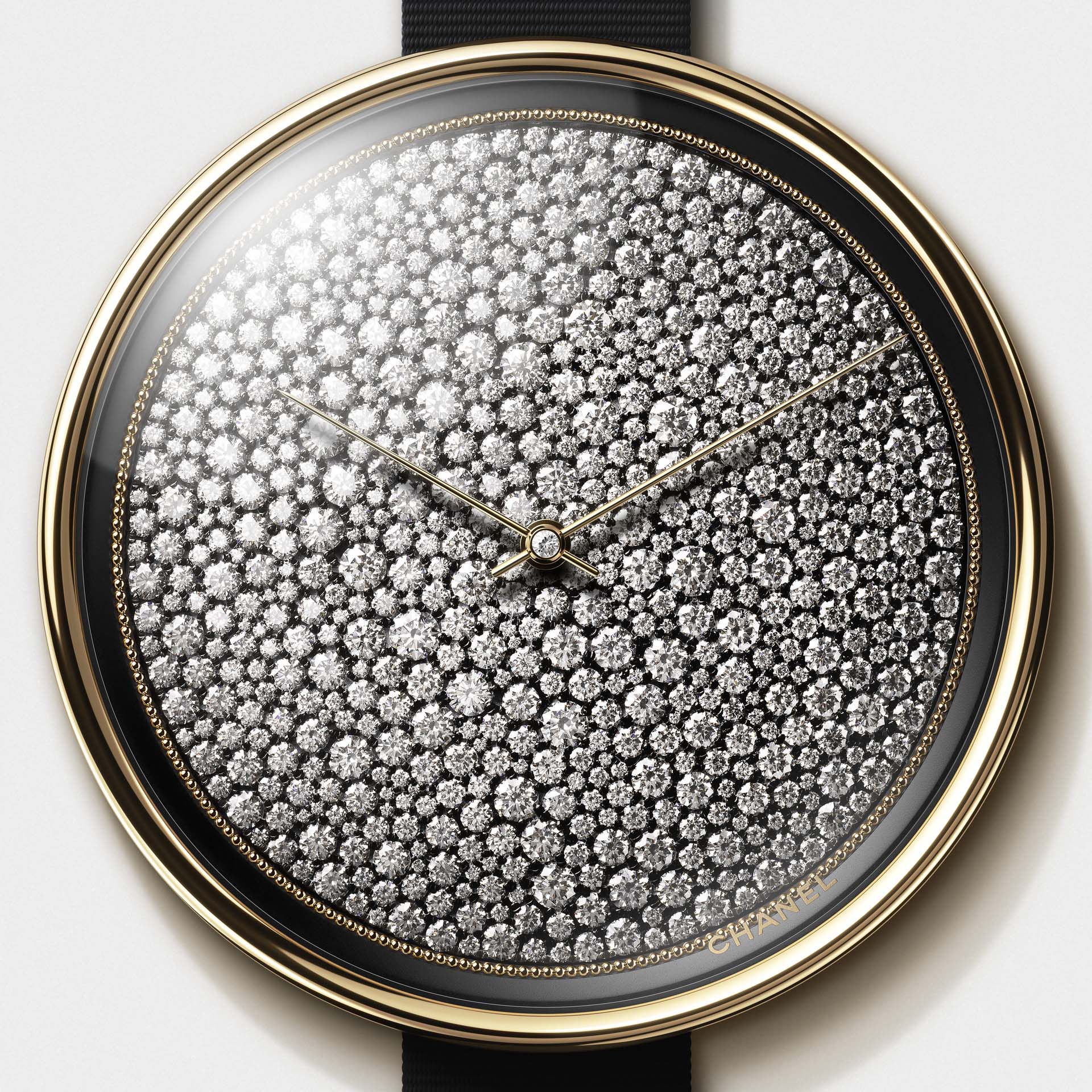 The elegance of black fabric embroidered with sequins, imagined by the Watchmaking Creation Studio in a convex disc of black-coated white gold, snow-set with diamonds and trimmed with a delicate row of tiny gold beads, individually set by hand.
Quilted Motif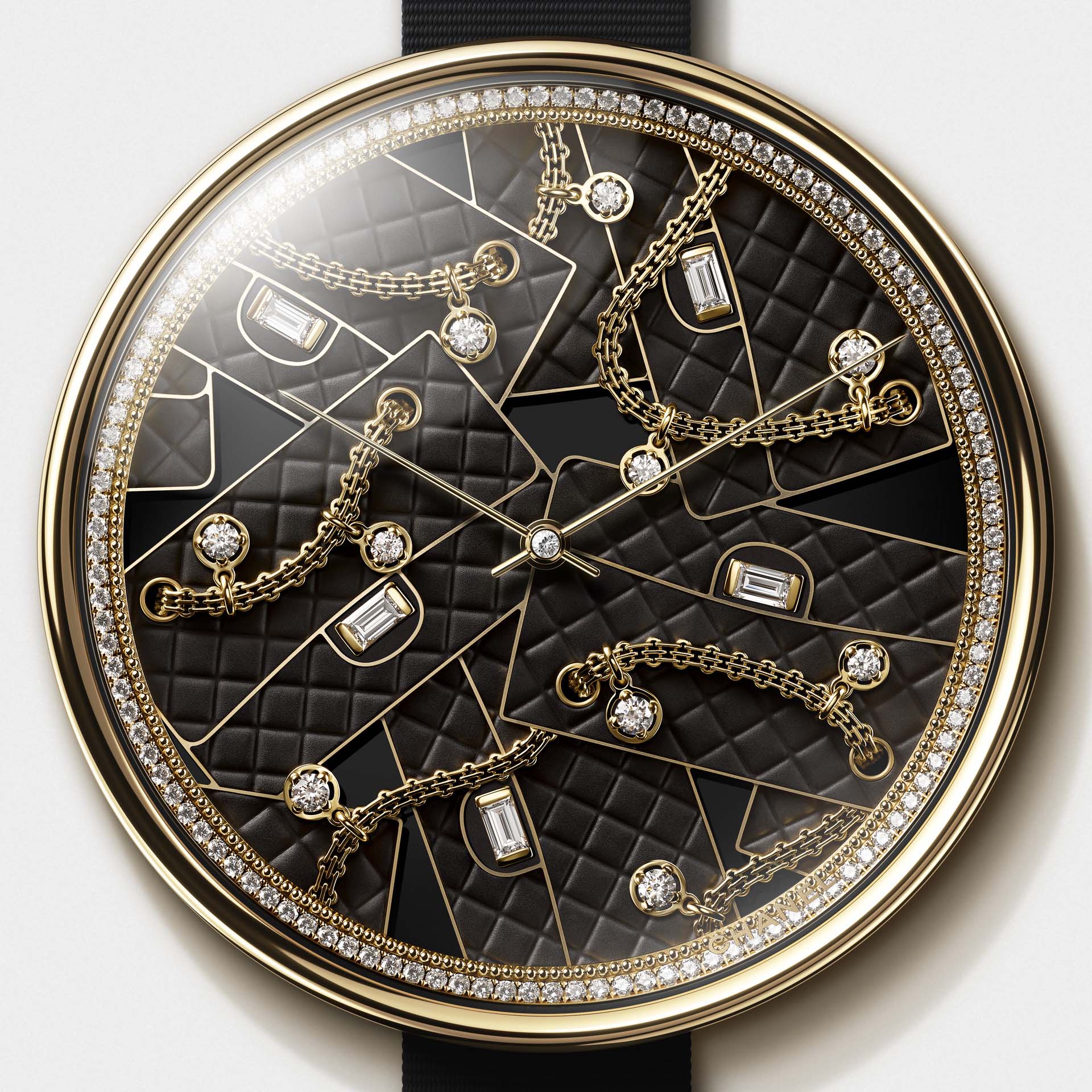 5 iconic bags are engraved and modeled in black mother-of-pearl to recreate the effect of quilted leather. Their engraved yellow gold chains are adorned with diamond charms, while each of the clasps is embellished with a baguette-cut diamond.