By Kien M. Lee | Editor-at-Large
The first Citation X was delivered in July 1996 to golfer and long-time Cessna customer Arnold Palmer and was awarded the National Aeronautic Association's Robert J. Collier Trophy in 1997.  In 2010, Cessna initiated a major update of the aircraft, renamed the Citation Ten, which includes upgraded AE3007C2 engines with new fans, Garmin G5000 flight displays with three 14 inch screens and a head-up display.
Aviation manufacturer Cessna is set to deliver its new Citation X ("Ten") model later this year, and with the FAA certifying its speed at mach 0.935 (or 617 mph), will become the world's fastest civilian aircraft, displacing the Gulfstream 650 along the way.
The long-range medium business jet aircraft costs US$22.95 million, and its two Rolls-Royce engines generate an impressive 7,034 lbf of thrust and can accommodate up to 12 passengers.
With an NBAA IFR range of nearly 3,242 nautical miles and a certified ceiling of 51,000 feet, carrying 4 passengers, the upgraded business jet offers intercontinental capability.
Despite being "built for speed", it also has exceptional runway performance and is capable of departing from runways as short as 5,150 feet (1,569 m).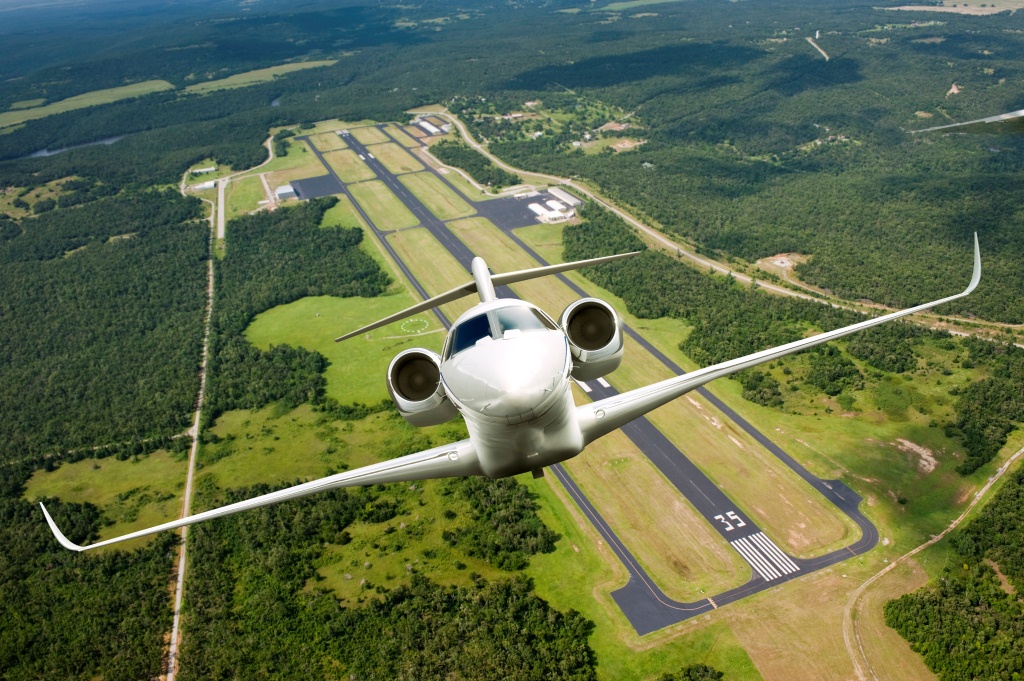 Scott Ernest, CEO of Cessna, said "It was true for Clyde Cessna in 1927, and it's true today."
The Citation X is the perfect aircraft for customers wanting to move faster, be more efficient and get where they need to be more quickly than ever before."
The interior features a lavish cabin with comfortable double club seating, and state-of-the-art technology including touchscreen controls and Wi-Fi connectivity. The cabin can also be customised with a range of woods, metals and leathers.
An exceptionally capable pressurization system allows the Citation X to maintain a cabin pressure altitude of only 8,000 feet (2,438m) at its maximum ceiling of 51,000 feet. Its dual wheel trailing link landing gear absorb landing impacts and taxiway bumps resulting in greater comfort for both passengers and crew.