By Kien M. Lee
From CHANEL Fine Jewellery comes the new COCO CRUSH collection entirely dedicated to the "matelassé" or quilted pattern seen in a myriad of the French luxury label's designs from as early as 1920, and most notably, in its best-selling handbags.
Diamond quilting is one of the maison's signature motifs — alongside pearls, beige, and the cropped black jacket — and can be seen not only in handbags but also in its clutches, jackets, footwear and accessories, and even haute couture.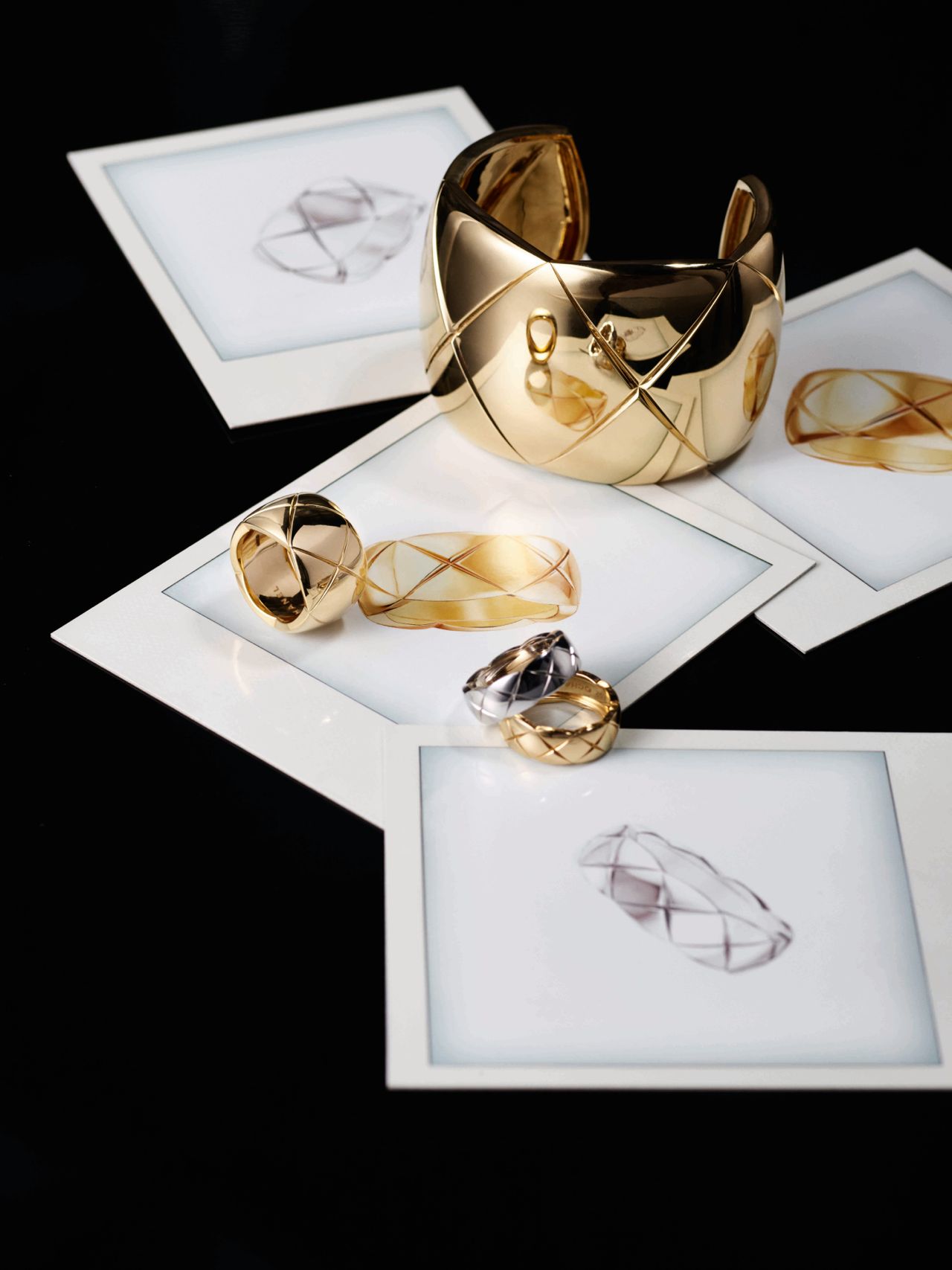 From the Equestrian to the CHANEL Universe
A method originating from the equestrian world, Gabrielle "Coco" Chanel co-opted the quilted pattern, which made saddles more comfortable for horse-riding, to create the beige cushions on the large sofa in her famous apartment on Rue Cambon in Paris.
She would later incorporate that form and style into the 2.55 handbag, launched in 1955.
A Reinterpretation from Leather to Gold
The six-piece jewellery collection brings the "criss-cross" pattern to the forefront in a bold new interpretation, finding inspiration from leatherwork and finely engraving it into gold.
In a departure from the label's more intricate Comète or Camélia collections, the limited-edition COCO CRUSH pieces showcase refined curves, channeling the essence of motion.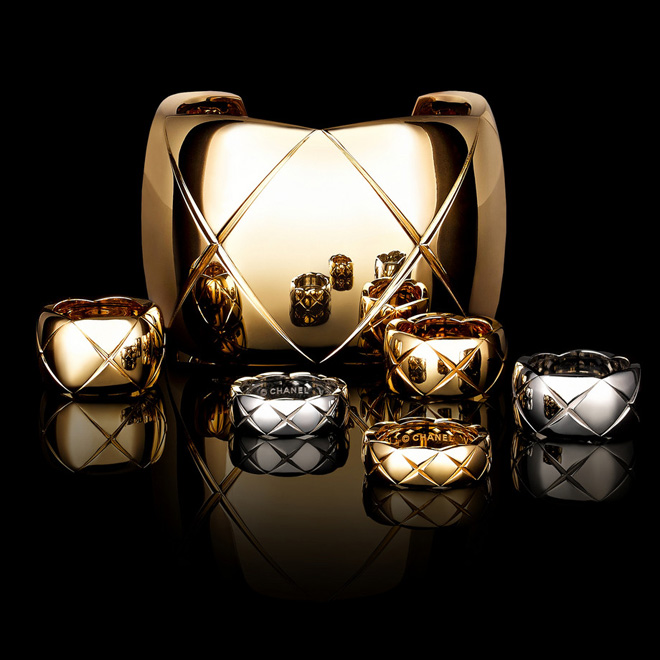 A Timeless Sensuality
The COCO CRUSH pieces are sleek, adorning the finger or the wrist with voluptuous, feminine style. Scalloped edges make for comfortable wear on all occasions.
Simple yet striking, five rings in small, medium and large sizes, are available in 18-carat white and yellow gold, with prices from S$2,940 to S4,840.
The set is finished off with a large cuff bracelet in yellow gold, priced at S$28,310.
---
COCO CRUSH is now available at CHANEL Fine Jewellery Boutique located at #01-04 Takashimaya S.C. in Singapore.