Fashion brand Elie Saab, purveyor of couture and ready-to-wear fashion lines, has come together with Blackbox Global Luxury Group (GLG) to reveal its first foray into fine watches.
A global licensing agreement will see Blackbox GLG, which specializes in the high-end segment of designer and contemporary brands, manufacture and distribute ELIE SAAB's eponymous collection, ELIE SAAB Timepieces.
The line of 28 ladies' styles will launch globally online for international sale and in-store for the Spring Summer 2021 season, beginning with select retailers and ELIE SAAB Boutiques. Designs of the watches take inspiration from the feminine yet forward style of ELIE SAAB's haute couture collections and combine to encapsulate a beautifully bold spirit.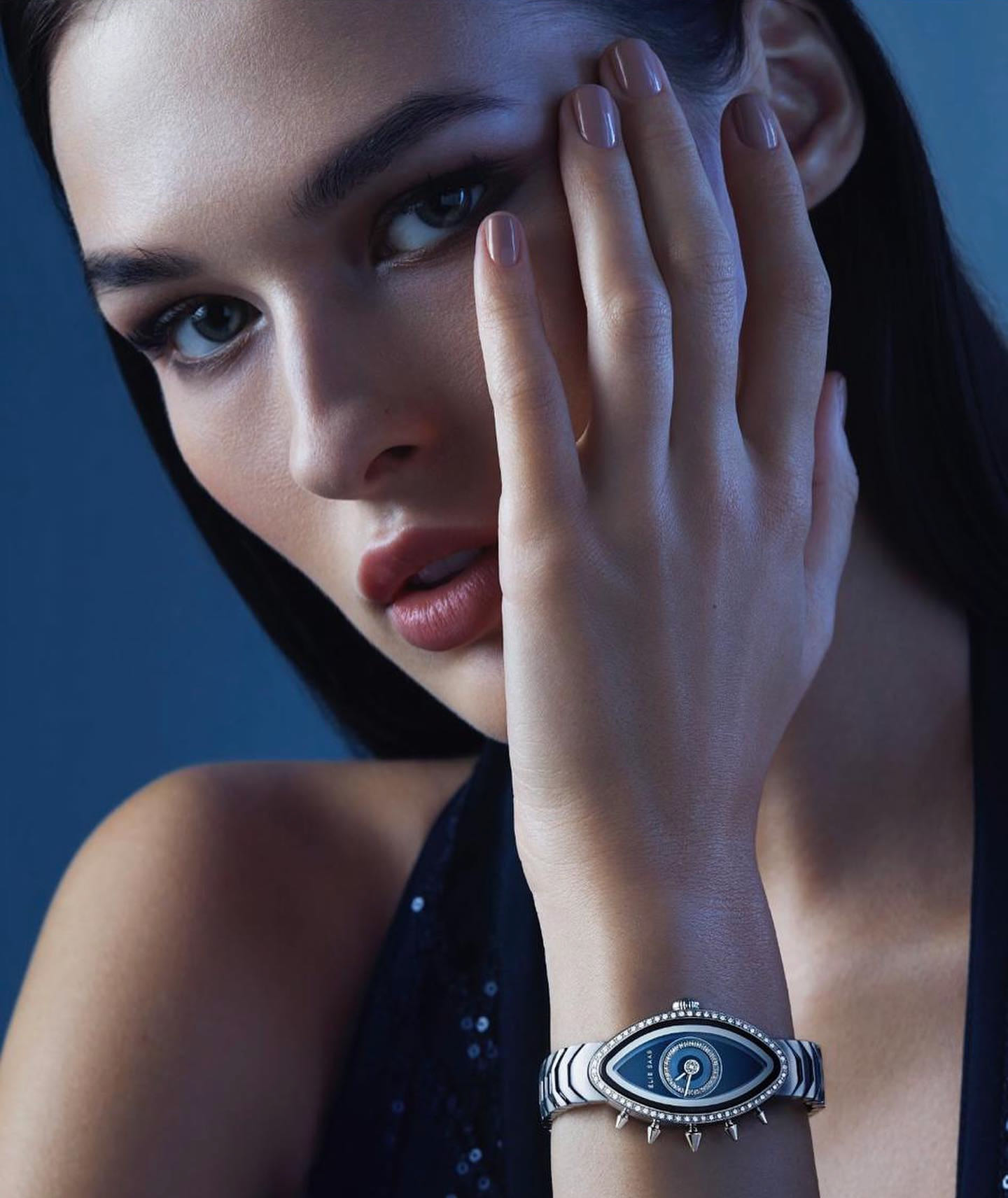 The line is spearheaded by EAYAN – a family of five unique watches featuring an eye-shaped face and spiked embellishment. The protective symbol "represents a divine, watchful gaze".
The timepieces are available for purchase at online at www.eliesaabtime.com