Text by Kien Lee | Photos by Amanda Wong
Ethan Koh, the designer behind luxury handbag label Ethan K, born and bred of Singapore recently returned to our shores for a special preview of his new Kite Collection at the Fullerton Hotel.
The range of 10 one-of-a-kind pieces is shown for the first time in the world here before it departs for Harrods in London and Saks Fifth Avenue in New York, stores in cities where Ethan K has a presence.
Featuring shoulder bags, cross-body bags, handbags and kite-shaped clutches priced from S$6,000 and upwards, each item is handmade over 4 to 6 months, with a combination of exotic skins, semi-precious stones including howlite, druzy and amethyst and even an elegant turn-lock clasp as a nod to 1940s.
With a current clientele that includes Carina Lau, Rita Ora, Liz Hurley and royalty Princess Eugenie, Ethan's success story as a designer needs to be told, so let's rewind to the beginning.
Ethan grew up in a family of craftsmen in Singapore, with his great grandfather taking up the art of tanning exotic leathers. The now-famous Heng Long tannery on Kovan Road was established in 1977 and through the last forty years, has made a name supplying crocodile leather to brands such as Hermès and Louis Vuitton.
Ethan started his label eight years ago and we find out from the young designer his journey so far.
---
How you started your brand and found success, as you said, was rather serendipitous. Can you elaborate?
Yes, I met Helen David, then Head of Womenswear for Harrods on the elevator in Harrods. She knew then of my family's background in the tannery business and approached me to help her with the repairs on her favourite croc bag that others were unable to help her with. I told her that I would try and brought the bag back with me.
Unfortunately, despite all the skillset that was available to me in my family workshop, the damage could not be salvaged. I did not want to disappoint her and took it upon myself to instead design for her another bag that would be well suited to what she needed. She was pleasantly surprised and the rest is history.
Shortly thereafter, the Ethan K Flagship at Harrods was born.
How do you weave Singapore into your conversation with clients from around the world, and incorporate it into your range of handbags?
The Singapore heritage and culture is and will always be a key inspiration for the Ethan K brand and elements from Singapore is very often incorporated into the designs.
I often recount the story of how my great grandfather first met a British exotic skins trader at a train station in Singapore and learnt about the technique of tanning and paving the way for the family's business in leather tanning.
Tropical fruits in Singapore such a the mangosteen and durian have inspired a range of clasps for the bags and the vivid colors of the tropical flowers and fruits only found in Singapore have been an endless source of inspiration in dreaming up new colors for my creations.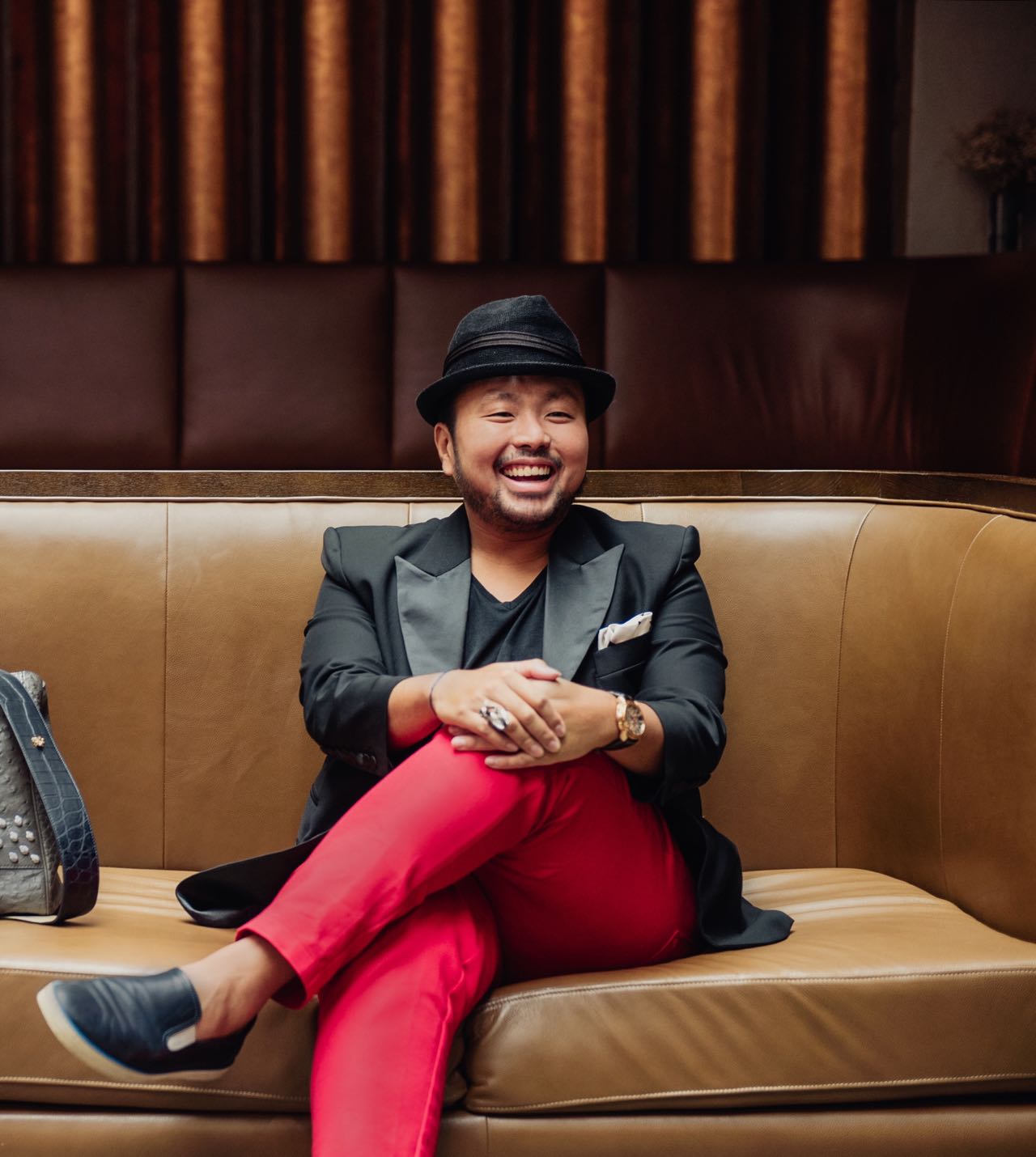 You're now in Harrods as well as Saks Fifth, a feat that few from Singapore have achieved. Tell us about these brand presences there. 
Ethan K is the youngest exotic leather designer to be offered an exclusive shop-in-shop boutique space in Harrods, a world-famous department store.
From December, the space has been adorned in panels of larger-than-life comic strips, creating an experience of stepping into a colourful comic book that illustrates memorable chance encounters with extraordinary people around the world that has inspired the create of some very unique pieces from the Ethan K collection.
Where do your clients mainly come from?
The Ethan K customer could be from anywhere in the world and more often than not, they learn of the brand by word of mouth.
Some of my clients include popular Hong Kong artiste Carina Lau for which a bag was name after, Elizabeth Hurley, Rita Ora and Hailey Baldwin, to name a few.
Having now gone "international," why kick off the Kite Collection in Singapore?
The kite collection is incredibly special to me because it represents my family heritage. In this era of globalization, it is so important for a brand to retain its soul.
The kite collection is inspired by my childhood memories of afternoons flying kites with my father and siblings. This collection is about taking the kite as motifs and transforming it with a modern take, as can be seen on the clasps and the shapes of the trendy pieces that we created.
Singapore is a dynamic city with such a short history but a very illustrious and exciting one.
Even as I continue to grow the Ethan K brand internationally, I wanted to have the world preview in Singapore for this collection as my way of paying homage.
What advice do you have for entrepreneurs starting in the luxury sector?
I think that luxury is attention to detail. Providing a luxury service and providing a good service are two completely different things. To have a luxury brand and a luxury brand with a soul are completely different.
For luxury entrepreneurs, I would like to say that first of all, trusting your gut is very important. Second, I think that to be successful in creating a luxury brand is really not only to attain the right balance in creating fantasy and selling a dream but to understand what the customer wants, fulfilling their desires and at the same arousing new ones as well.
In the past, luxury was easier in the sense that it was just selling a dream from a foreign land but as customers continue becoming increasingly international, well-travelled and sophisticated, luxury becomes a constant conversation and not just a status symbol, as what Ethan K is today.