In a grand celebration filled with thrills, elegance and culture, Sands opened the doors on the latest milestone in the company's vision for the Cotai Strip® Wednesday – Sands® Cotai Central.
The massive, three-tower resort joins its sister Cotai properties to form an unprecedented fully integrated resort city, offering a uniquely diverse mix of accommodation, entertainment, dining, retail, gaming and MICE events. Sands Cotai Central now puts the millions of business and leisure travellers that visit Macao each year at the absolute centre of the Cotai Strip, providing pathways to adventure, fun and fortune.
Sands China has touted the long-anticipated opening of Sands Cotai Central as Asia's Biggest Launch Party in 2012, and the company didn't disappoint Wednesday, with an elaborate and impressive full day of ceremonial opening events.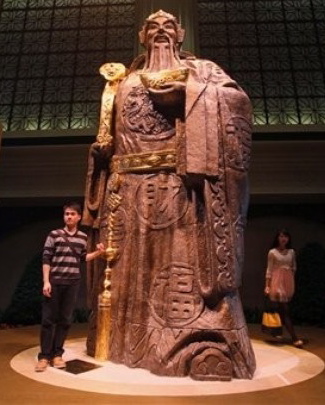 The morning saw the unveiling of the auspicious central feature of the resort's Paradise Gardens – a 16-foot-tall, 5,500-pound bronze and gold God of Fortune statue. Designed and created by Professor Sun Jiabin, one of China's top three most influential and reputable sculptors, the larger-than-life masterpiece is set amongst the 12,000-square-foot, 50-foot-tall indoor area of lush gardens, cascading waters and natural light, and is likely to become an iconic attraction and favoured stopping point for visitors looking to boost their luck.
The day's earlier activities all led up to the event highlight – the 5 pm opening celebration. The China National Symphony Orchestra Choir gave a stirring performance, followed by a lion dance featuring colourful lions representing each of the three hotel brands of Sands Cotai Central – Conrad, Sheraton and Holiday Inn.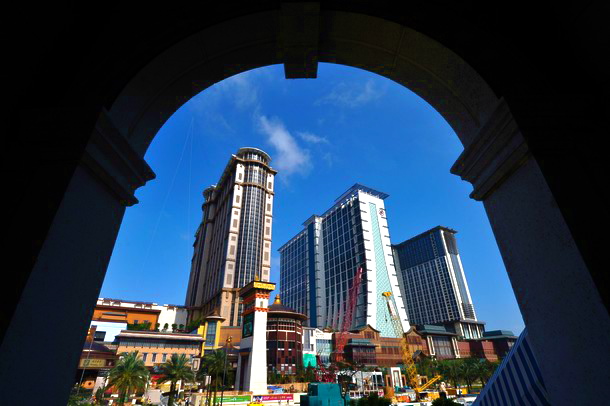 Thousands of members of the public, who had been queuing outside during the ceremony, were given their first look inside the one-of-a-kind resort when doors opened at 6 pm.
The Sands Cotai Central celebrations don't end after Wednesday though. Asia's Biggest Launch Party continues with three consecutive nights of exciting live entertainment.
The action-packed, star-studded weekend kicks off on Friday, April 13 with the prestigious Star TV 16th China Music Awards at the CotaiArena™, featuring China's biggest pop music stars.
Saturday night features The Venetian Macao Celebration Concert, which puts some of Hong Kong and Taiwan's biggest pop music acts together on one stage at the CotaiArena – David Tao, Kai Ko, Edmond Leung, Fiona Sit, Khalil Fong and Grasshopper.
And the world-class China National Symphony Orchestra performs at the newly-launched luxury Venetian Theatre on Sunday, April 15, accompanied by China's top three tenors, Hong Kong Cantopop star Hacken Lee, Chinese female soprano Bing Bing Wang and Italian female mezzo-soprano Sonia Maria Fortunato, to close out the variety-filled weekend of A-list acts.

Be the first to experience the Fun and Excitement of Conrad Macao, Cotai Central.  From now until April 30, book your first stay from HKD1,898++ (incl breakfast for two) and stay from April 13, 2012