Gucci Beauty has opened its second boutique in Singapore, located at Raffles City Shopping Centre.
The store echoes the brand's eclectic codes, with a design is conceived to create a welcoming atmosphere. Sophisticated combinations of materials and elements adorn the space – including bespoke makeup chairs, luxurious makeup counters, convenient digital touch screens and pale pink furniture contrasted against the black tiles for a soft-polish effect.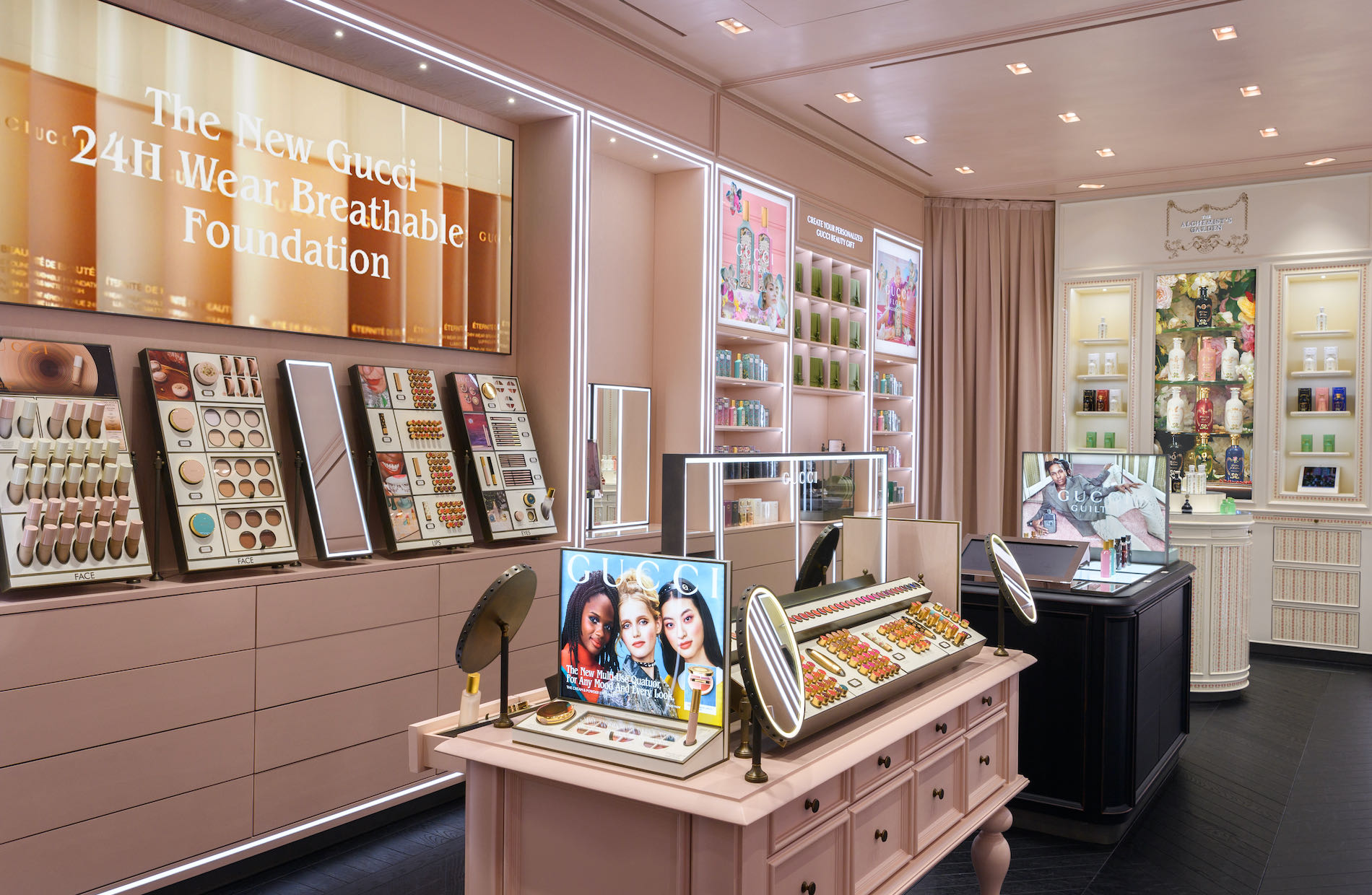 The retail location features an interactive fragrance bar that invites guests to immerse themselves in the world of The Alchemist's Garden, as well as Gucci's collection of luxury fragrances, and finally, digital screens that provide educational product contents.
Clients are also given the option to have monograms engraved and initial embroidering on a selection of Gucci Beauty products. 
The boutique is now open at Raffles City Shopping Centre, Level 1, #01-40A, from 10am to 10pm.