By Kien M Lee
And so it seems that newly-minted Gucci creative director Alessandro Michele has finally blossomed. And with much aplomb, one might add.
For the Spring/Summer 2016 collection, the designer who recently took the helm at the Italian luxury label earlier in January this year, quite literally weaved clothes into a canvas outlining the roadmap of his design emotions.
"To me clothes are an atlas of emotions. For this collection I tried to map what was in my head," he explained.
Snakes, birds and flowers were dominant motifs in the womenswear presentation held during Milan Fashion Week, in ex Scalo Farini on Wednesday, 23 September.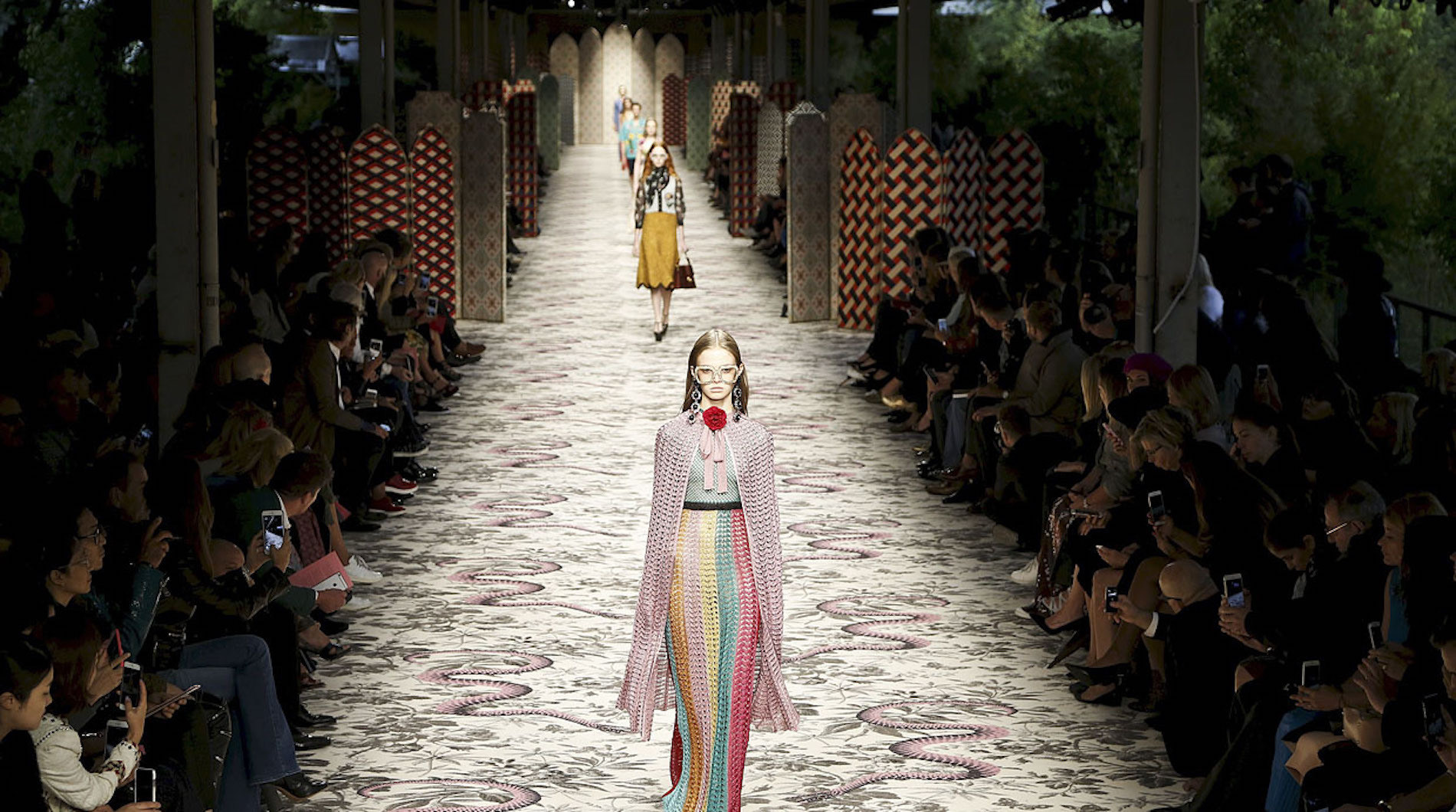 With the catwalk imprinted with floral and serpentine designs, models decked in chiffon and printed silk tops and dresses — several of which were embellished with trompe l'oeil ruffles and large bows — traversed down the runway with a hypnotic guitar-riffing soundtrack entitled "Daemonia Nymphe : Hypnos" playing.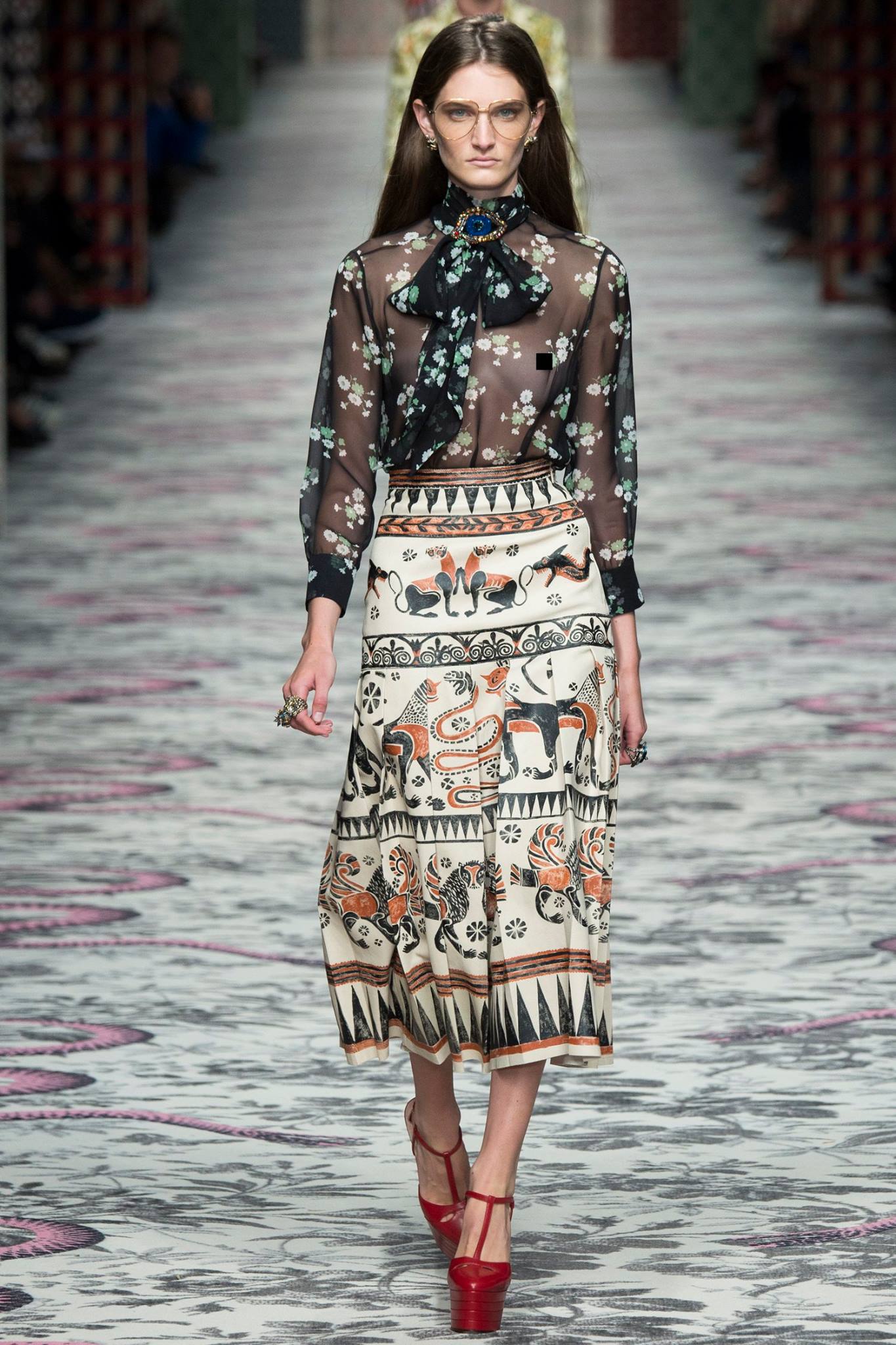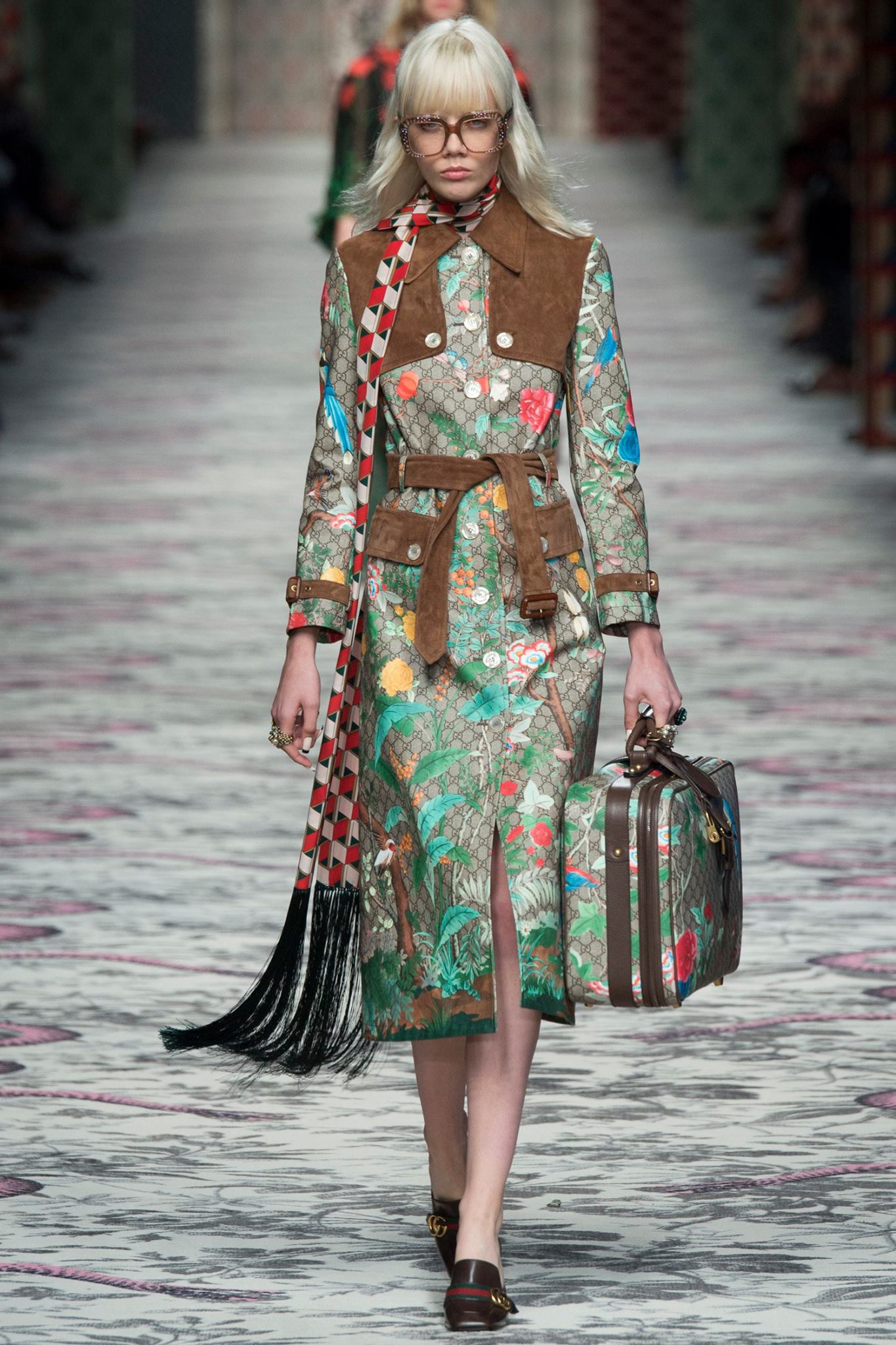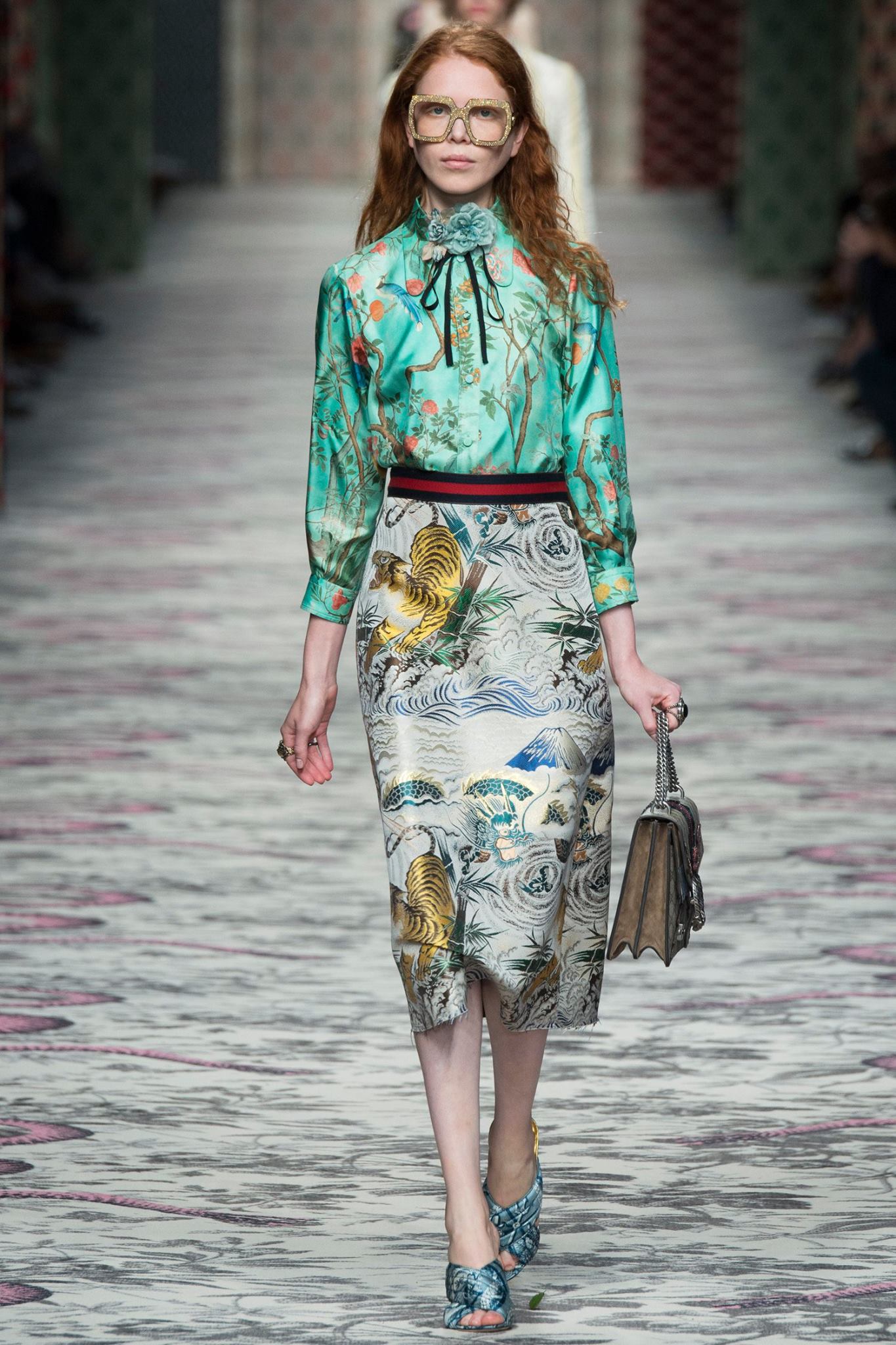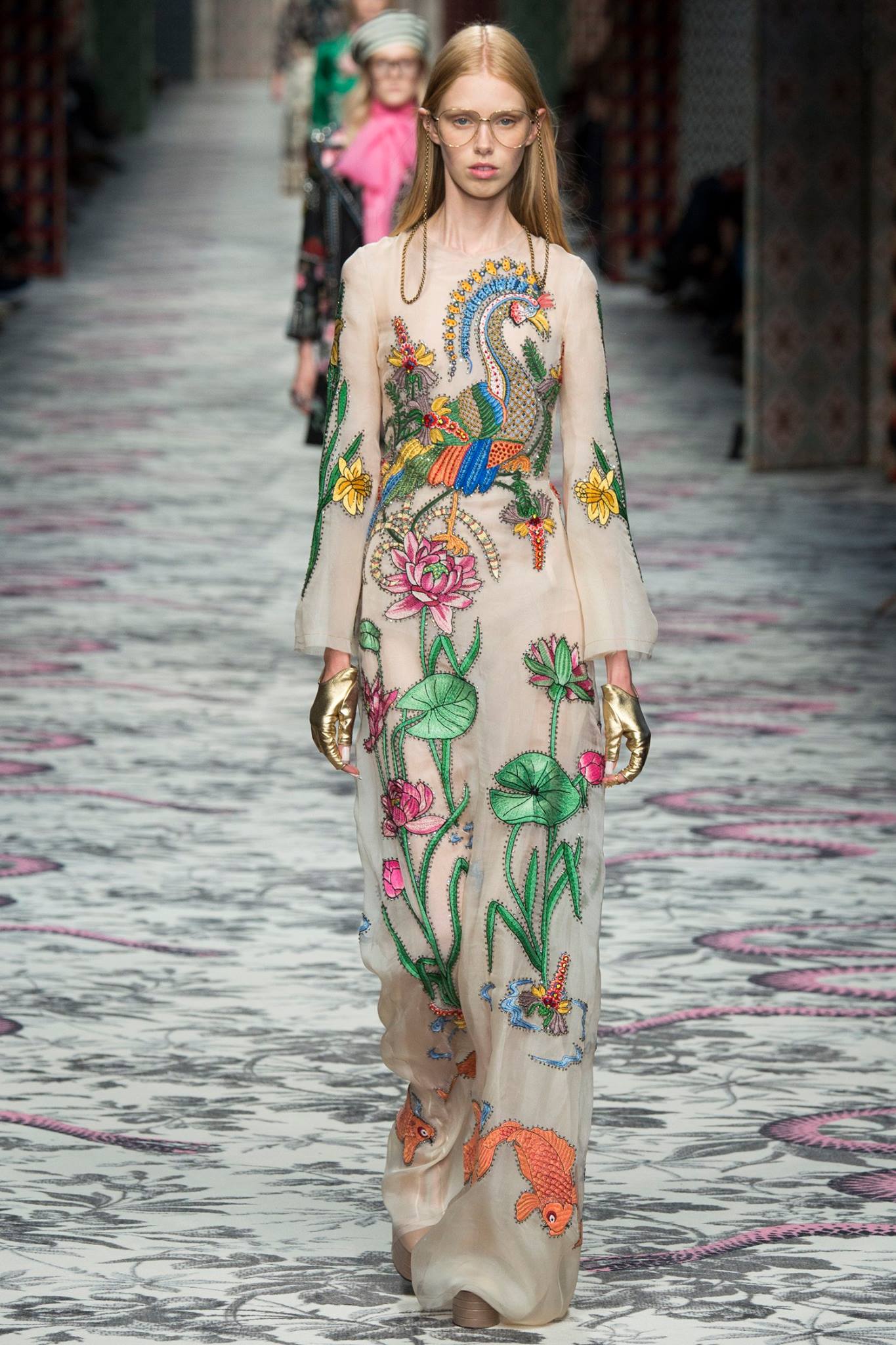 A kaleidoscope of references was invoked, from ancient Egypt to the exotic Orient, as well as the infusion of 70's styling of bowl haircuts, gold gloves worn under large rings and angular leather handbags.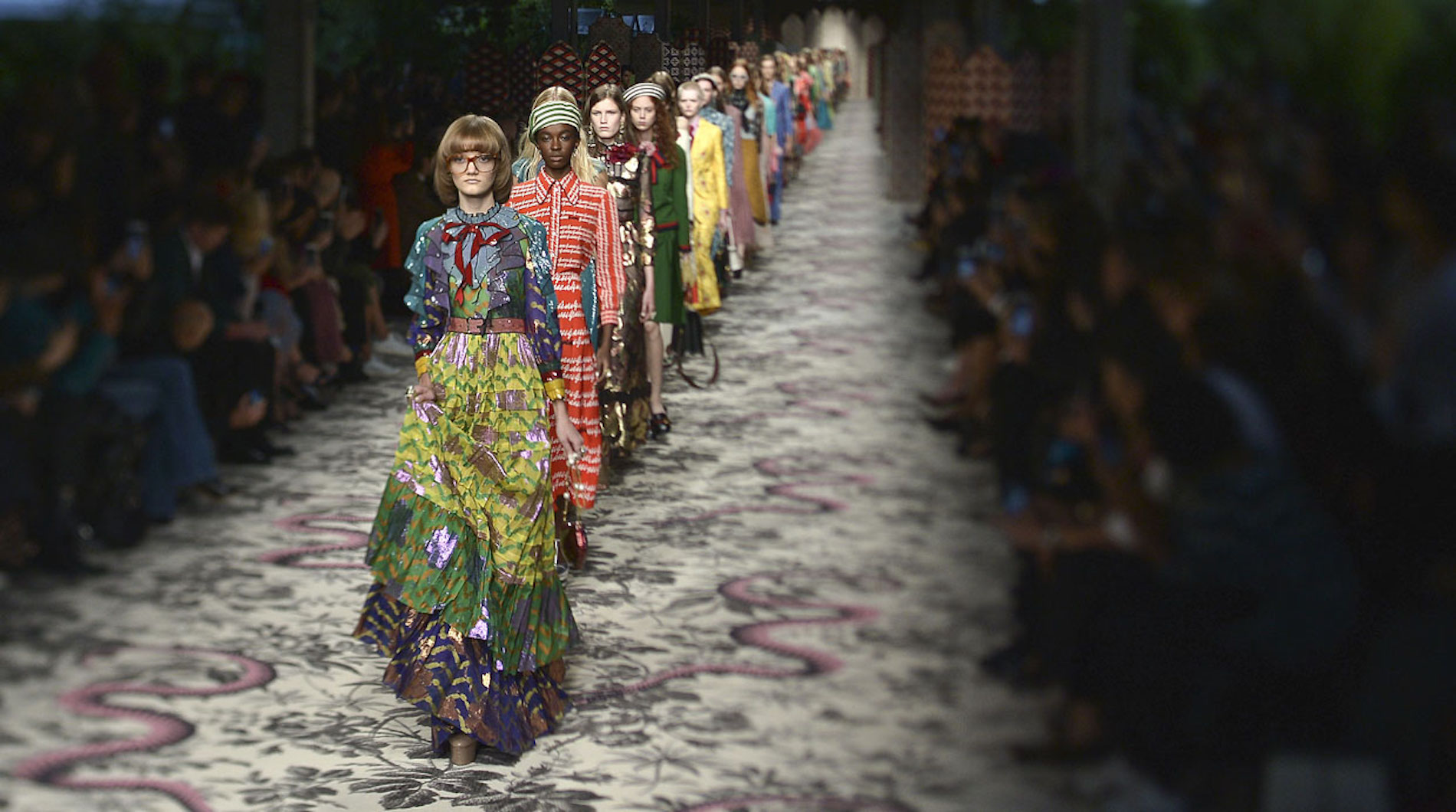 Michele also looked to the "Carte de Tendre", a map based on the theme of love, as inspiration for his designs this season. The map, published in 1654 in the first part of Madeleine de Scudery's novel "Clelie", featured on a skirt and dress.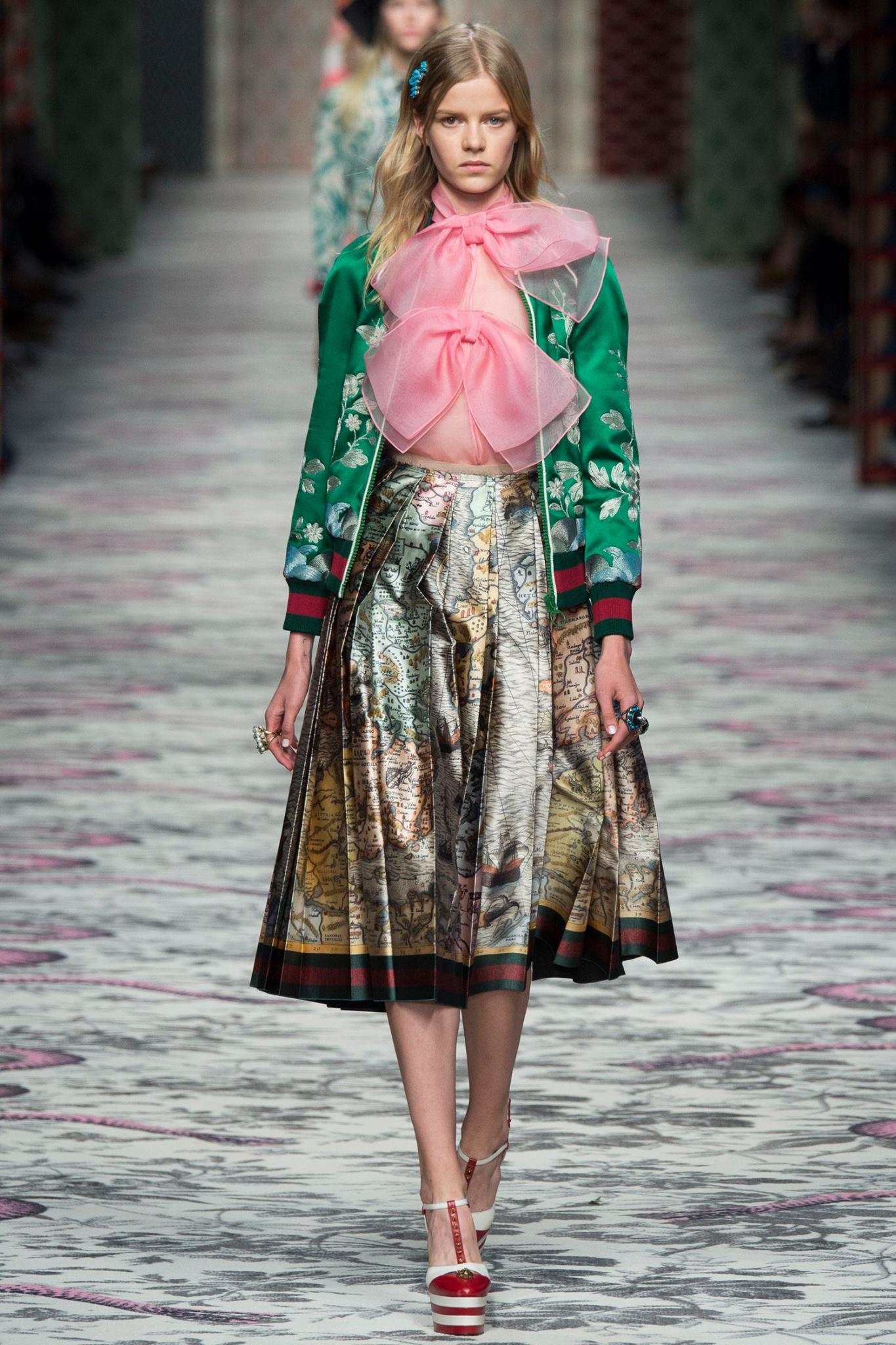 "The clothes are transformed into psycho-geographic maps capable of recording the urban unconscious: maps that embroider the world within a discourse of affectionate intimacy."
See more photos here.