Two years ago, young comic book artist Ugo Bienvenu designed a surprising silk scarf for Hermès. It was named Wow. Why Wow? Because it picks up Hermès' cherished equestrian spirit and transposes it into the world of comics. The designer placed small square comic-book-style panels within the large square shape of the silk scarf.
What we saw was squares, bubbles, animation… A heroine crosses Paris on jet skis, rollerblades, in cars and of course on horseback. Two amused golfers wonder who this intrepid woman is? Amazon, secret agent, Parisian heroine? All that and more: she is the Hermès woman.
The Wow effect comes not only from the pattern, but also from the way in which is created, including a different colour scheme on each side: a multicolored interpretation on the front and a monochrome version on the back.
The workshops of Hermès Horloger in Switzerland have not taken on the Wow design, placing it on a double-sided dial. The choice of dial material was mother-of-pearl, a dainty, elegant and feminine material through which the ray of light could shine and enable the artisan to set about creating a playfully radiant motif.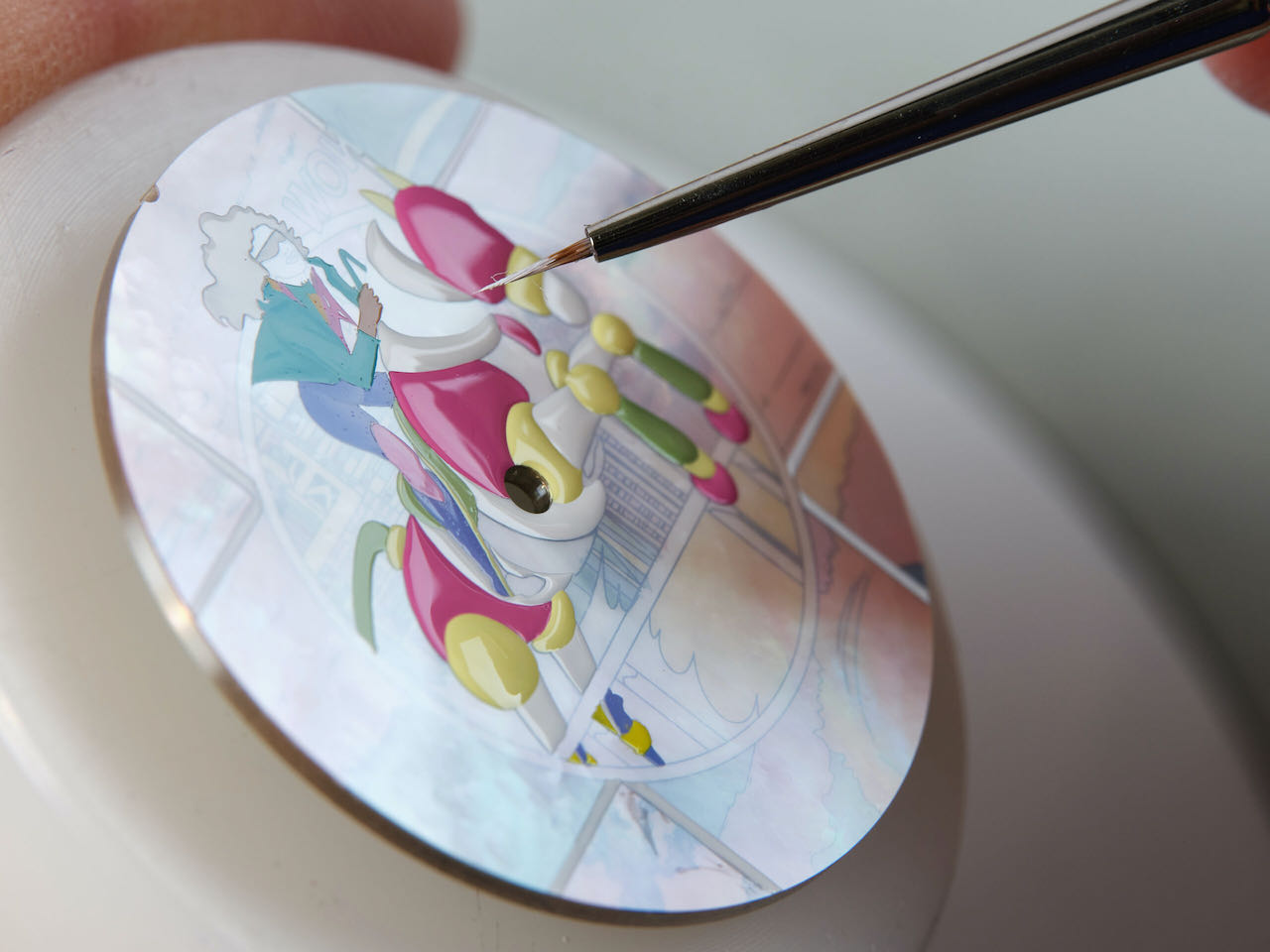 On the first side, the design is initially reproduced in black ink, visible on both sides. It guides the deft touch of the artisan until the last brush stroke. The entire décor of the motif is then hand-painted on this first side. The pastel colours are applied one by one: thick enough to give depth to the design, yet thin enough to let the light shine through – a subtle balance calling for the finest skilled craftsmanship. It takes about 20 layers to bring out every nuance of this design. Each is fired in the kiln at 90 °C to solidify the precious pigment.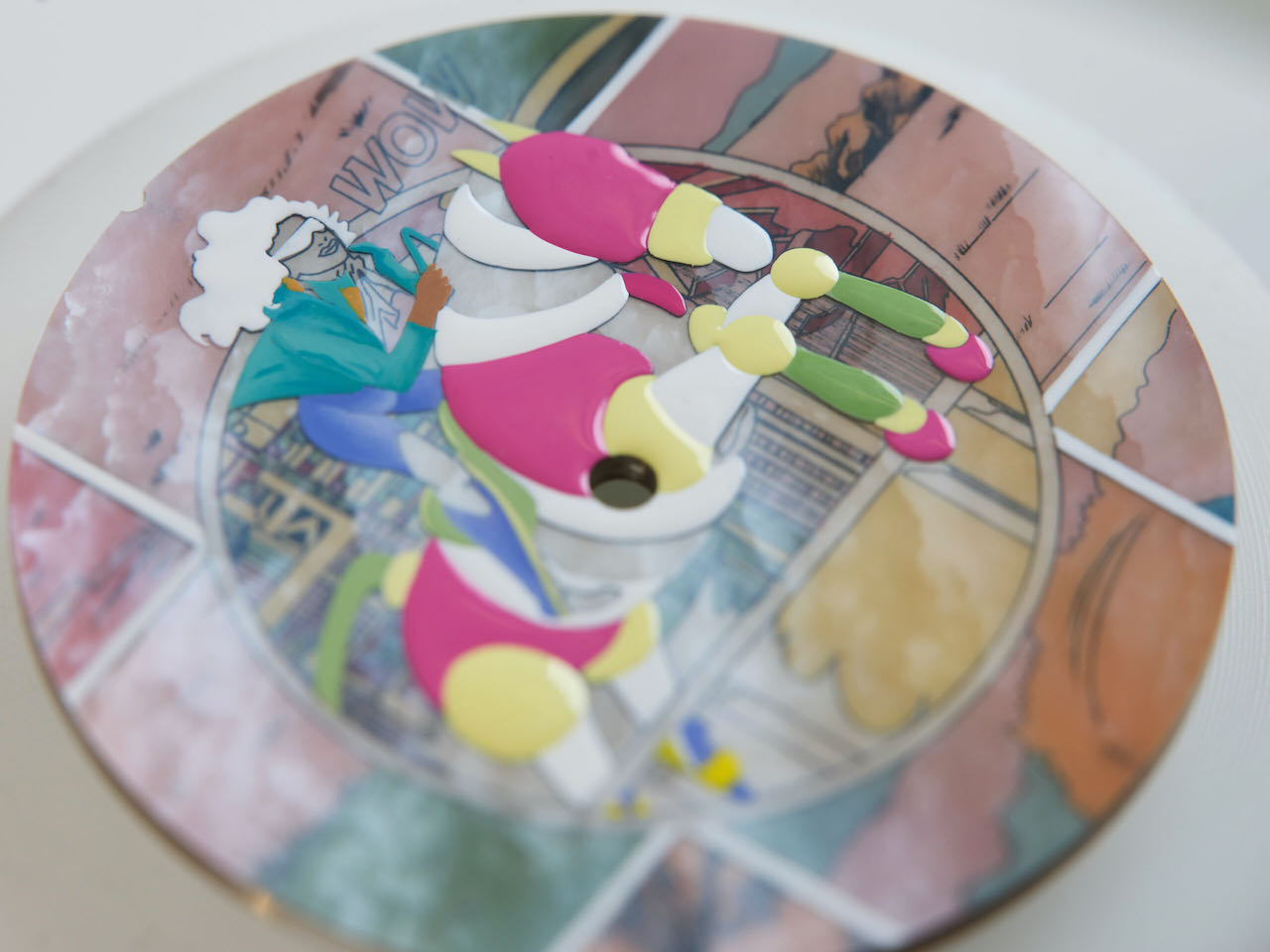 The horse and heroine are majestically enthroned on the second face corresponding to the upper dial side of the watch. The colour is sharper, the volume denser, the design is every bit as lively as the rider and her mount. Together, they literally burst out of the dial. The Hermès gallop responds to the silky, muted solid colours painted on the reverse side of the watch with its brightly varied shades, its relief effects and its boldness. While the horse's movement makes a sudden appearance, it stems from a wealth of meticulous and diligent work involving more than 35 hours to produce a single dial.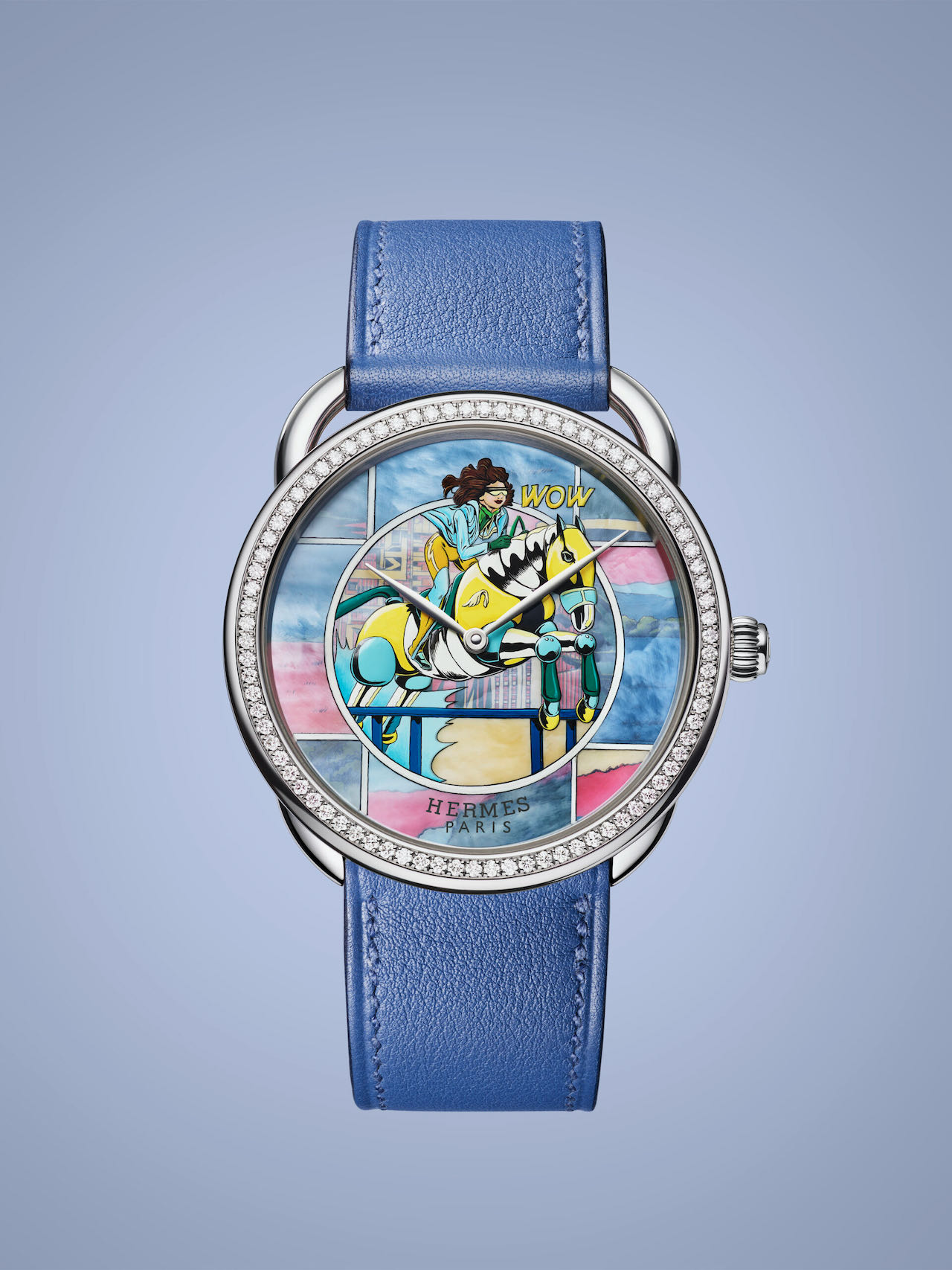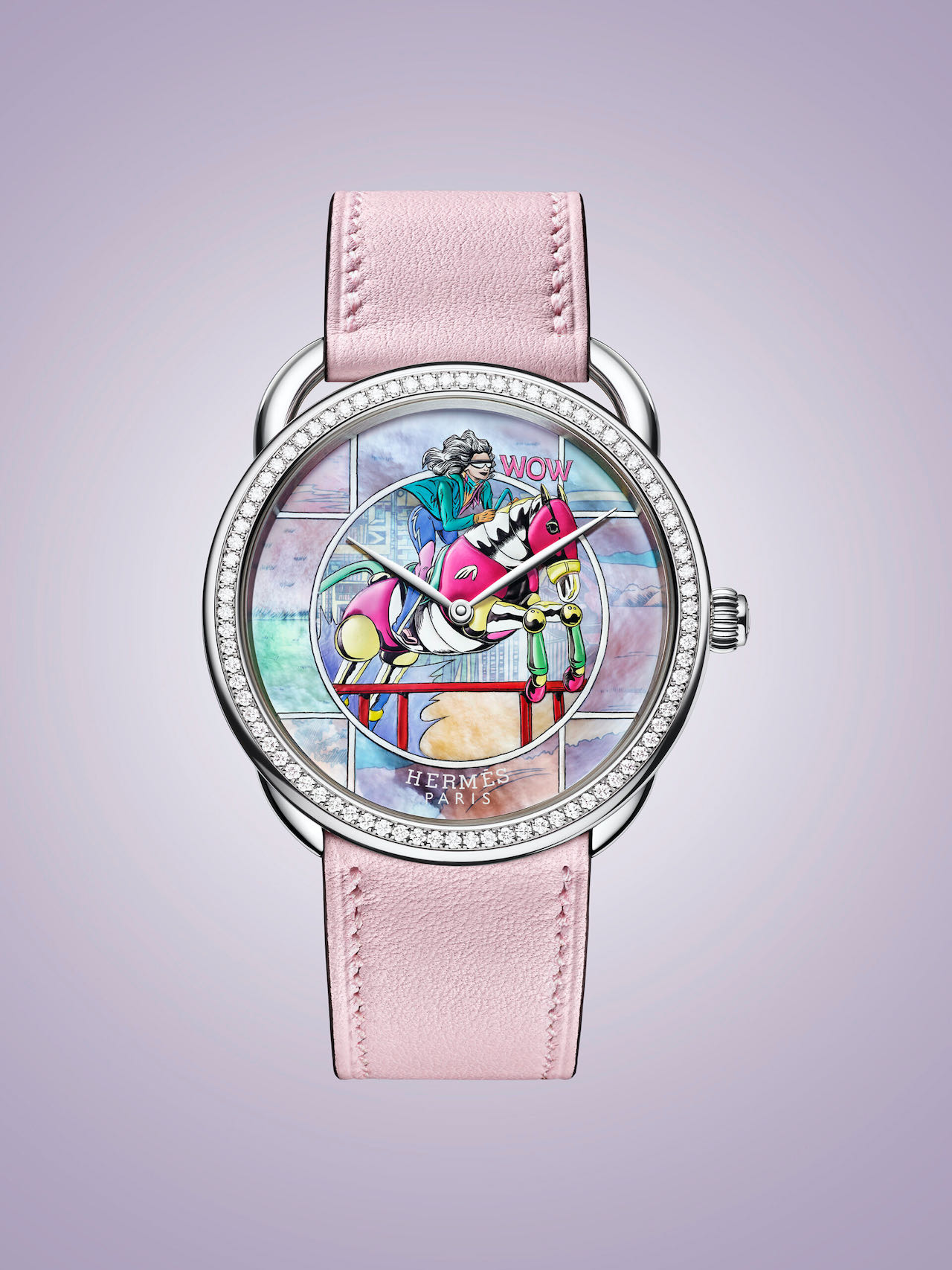 This timepiece with its Arceau case designed by Henri d'Origny in 1978 comes in two versions powered by the same Manufacture H1912 self-winding movement. The first flaunts a dial in soft pink tones, while the second opts for bluish accents. Paired with a Hermès calfskin strap, each of these white gold Arceau Wow model features a bezel set with 82 diamonds and is issued in a 24-piece limited edition.