By Kien M. Lee | Editor-at-Large
Renowned dare-deviling British yachtsman Alex Thomson has once again performed a feat to test the nerves of even the most experienced seafarers, climbing the 30-meter high mast of the HUGO BOSS, the high-speed yacht whilst it is in full motion and diving into the ocean from the very top.
In 2012, Thomson scaled the orange keel of his yacht from a speedboat and only last year, he sailed around the world solo in the famed Vendée Globe race, capturing third place and breaking the British record in the process.
The video released by Hugo Boss shows the yachtsman balancing as he makes steadfast steps on the mast, going up 60 feet, the equivalent of a 10-storey building. You can literally cut the tension with a knife, with the yacht soaring through the waves of the ocean in the process.
With the yacht listing at 60 degrees, Thomson reaches the tip of the mast and then dives into the waters below, in a perfect coup de grâce as he is styled consummately in a water-repellent BOSS formal suit.
The stunt is a culmination of months of planning by the 39-year-old, executed just off the Spanish coast near Cádiz, and assisted by by Thomson's stunt coordinator Andy Bennett who added, "There are countless things that can go wrong. The mast is incredibly long, and the strong wind pummels the yacht from every direction. Every time the mast moves, Alex could lose his grip and plunge to the deck."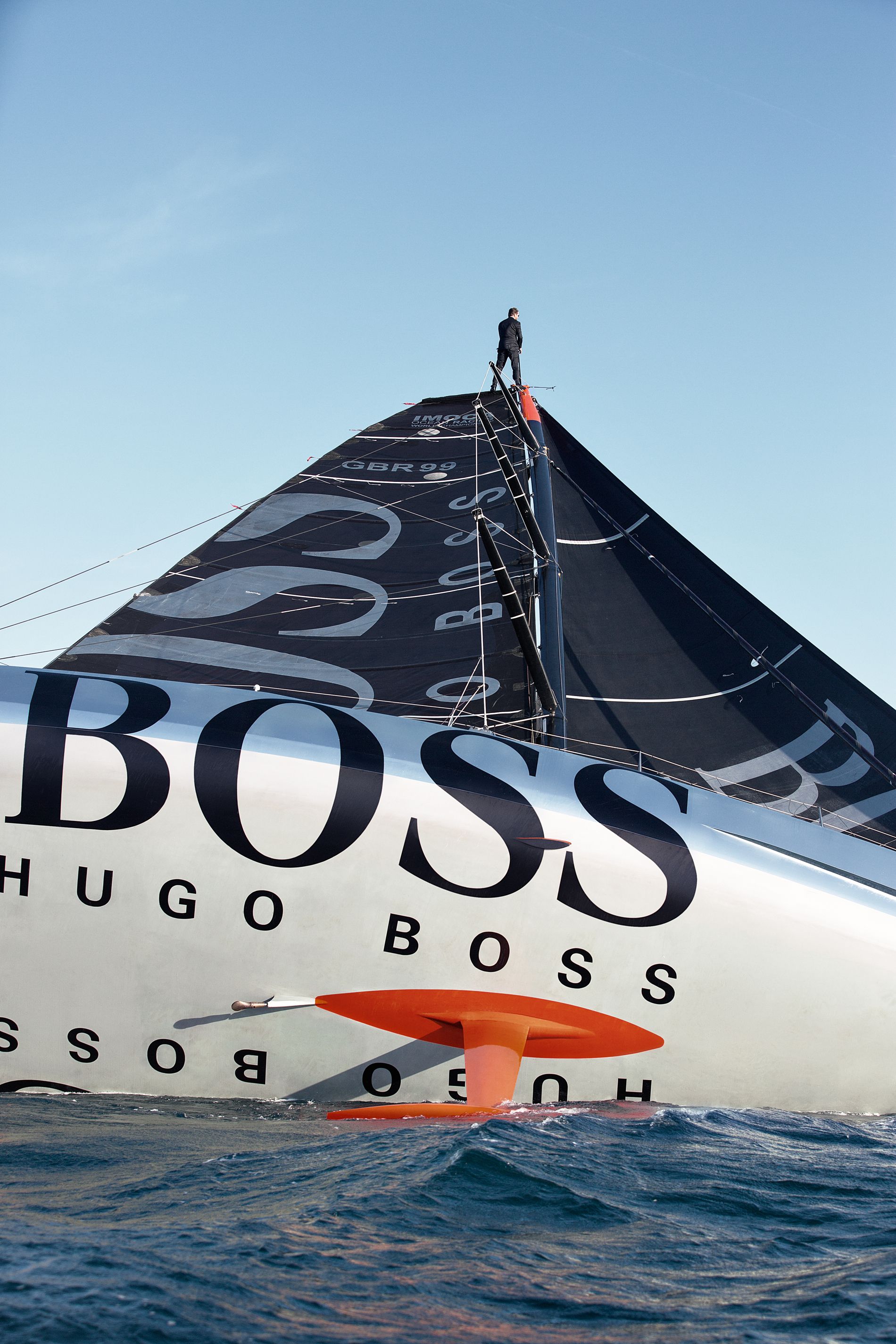 HUGO BOSS Skipper Ross Daniel was charged with the challenge of steering the yacht and adjusting the yacht's angle to ensure that Thomson had the best possible chance of reaching the top of the mast.
He described the extreme risk of the stunt by describing, "When the direction of the wind changes, the boat can swing out of control and the mast veer upwards. If Alex can't hold on, he only has one choice: jump into the water."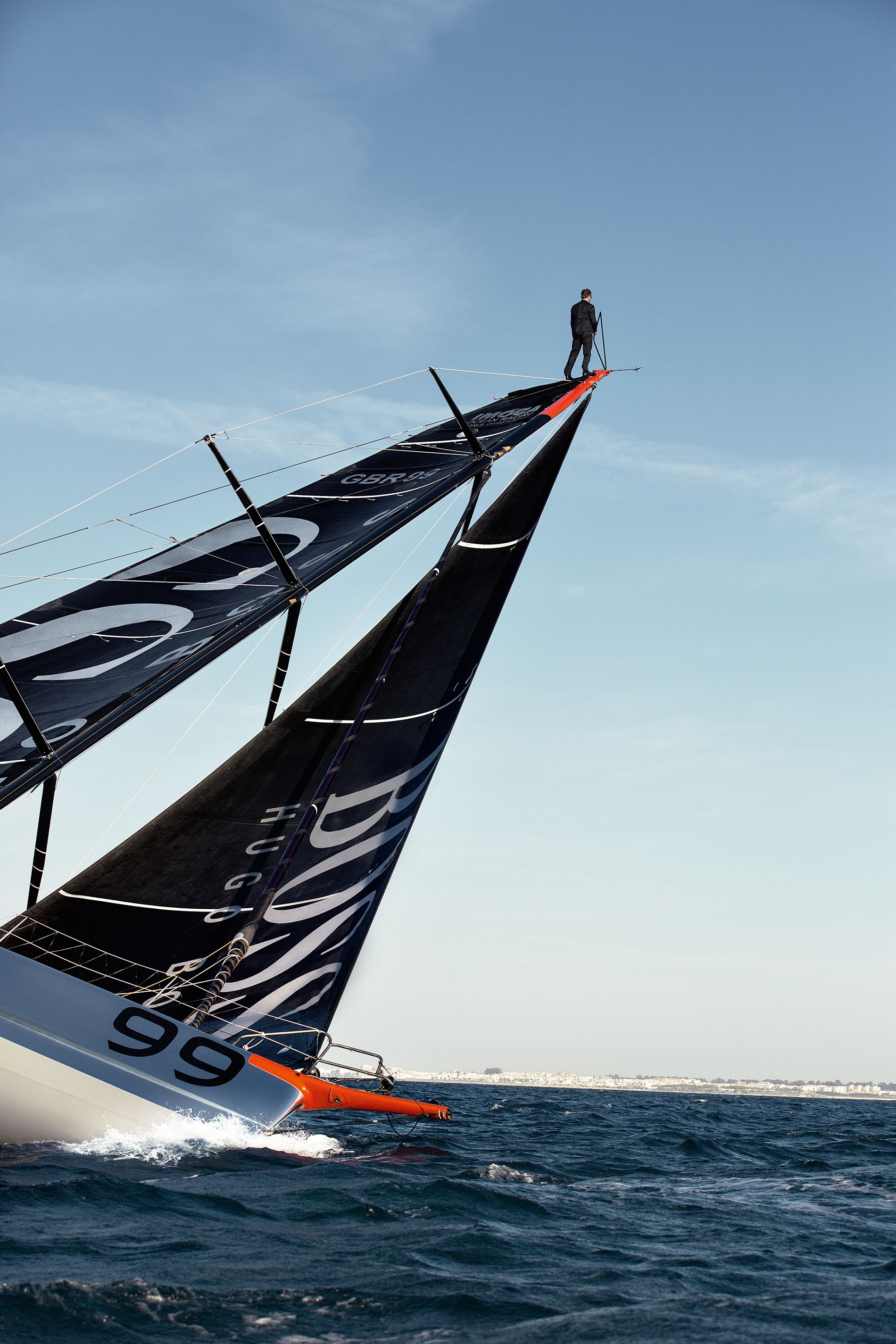 Having safely returned to dry land after the stunt, Thomson commented, "We have been planning this trick for a very long time. There were lots of things that could have gone terribly wrong: The wind could have pulled me off the mast and catapulted me onto the deck; I could have hit the water at the wrong angle or surfaced too quickly. These were all factors we needed to consider far in advance. Luckily (and despite my fear of heights), we succeeded in pulling it off."
And as things turned out, the stunt was far more dangerous than I would ever have imagined.