Huvafen Fushi is a luxury boutique hotel located in North Male Atoll in the Maldives, on a beautiful island with a beautiful blue lagoon perfect for water sports on one side and rich reefs and walls, ideal for snorkeling on the other.
In Dhivehi the Maldivian language, Huvafen Fushi literally means "Dream Island" and the name is indeed in perfect match with the style and concept of the resort.
Huvafen Fushi ideally mixes Maldives style with hip and chic features with thatched rooms villas on the outside and on the inside, unique amenities, sophisticated design, contemporary furniture, high-tech equipment.
Creative and special in many ways, almost futuristic but remaining traditional and discreet, Huvafen Fushi is a unique concept introduced for the first time in Maldives in 2005 by Per AQUUM Retreats, Resorts and Residences, renowned for creatively providing ultimate luxury without the opulent.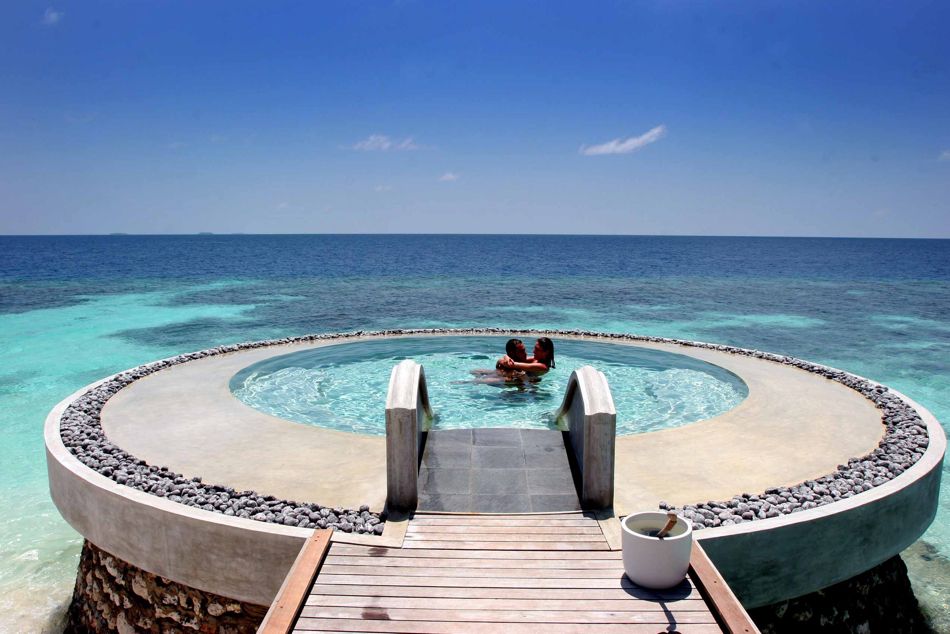 Tailored for a high-end clientele looking for unique customized experiences, Huvafen Fushi quickly became a highly sought after destination for the jetsetters.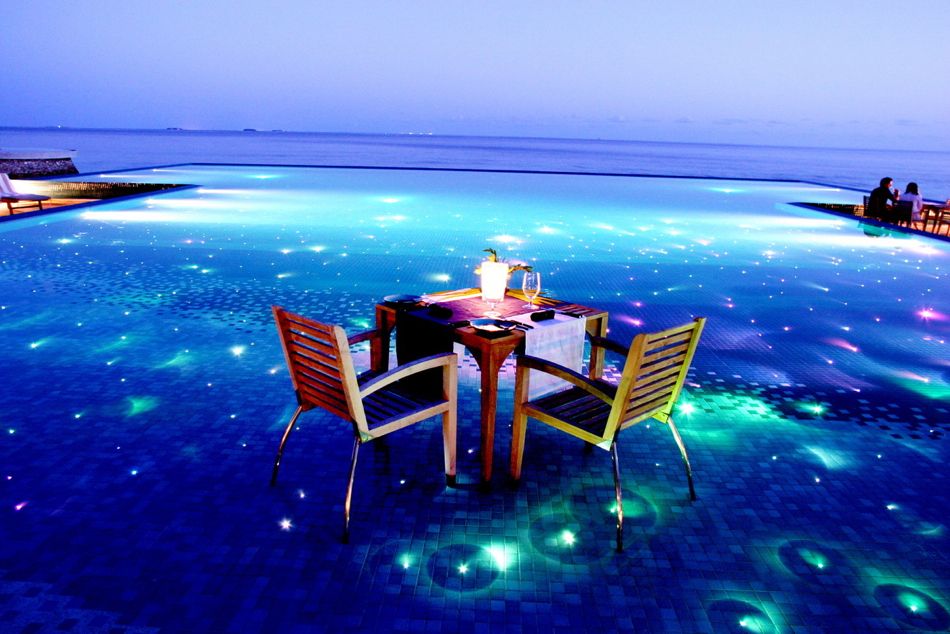 Iconic, famous and truly innovative in many ways Huvafen Fushi also hosts the World's first Underwater Spa, the "SpaQuarium", standing at 7 meters under the lagoon in the middle of a coral garden and surrounded by thousands of colourful fishes swimming around the 180 degree panoramic windows.
Lime Spa at Huvafen Fushi
The underwater spa treatment rooms at Huvafen Fushi's Lime Spa, takes cutting-edge cool to another level and makes an already sublime experience truly spellbinding.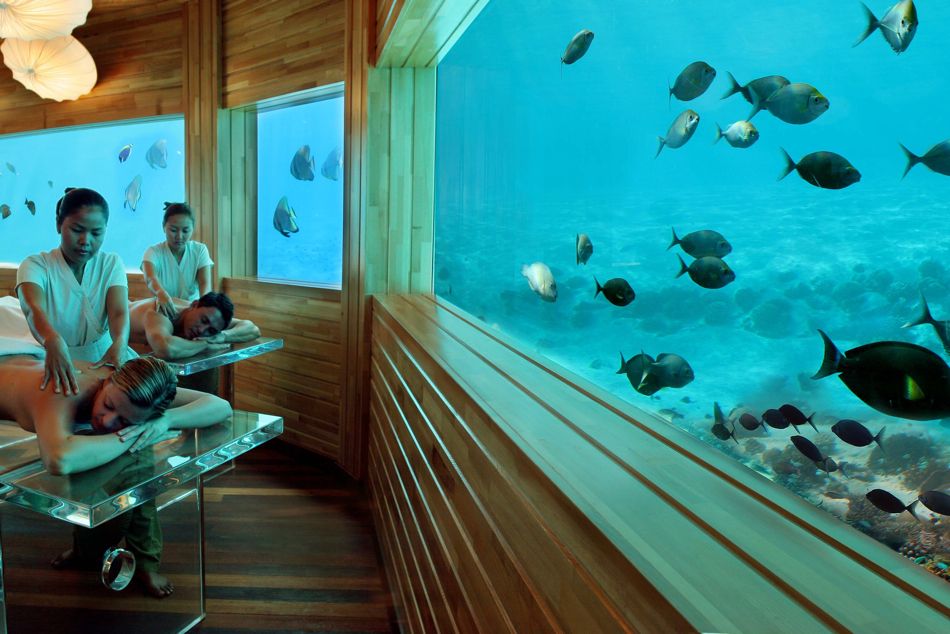 With post-treatment relaxation pods where guests can chill out on an oversized day bed and be mesmerized by the soporific, sun-dappled aquamarine seascape, the Indian Ocean and its inhabitants will never look lovelier.
On top of the views, the spa also offers the Unite Me-Crystal Ritual signature experience for guests to truly experience the essence of the Maldives.
 For more information, go to //www.huvafenfushi.com