At the upcoming 'Hello, Shibuya Tokyo Fashion and Culture Mix Show with Singapore', fashion and art aficionados can immerse themselves in this subculture directly imported from the cool streets of Shibuya, Tokyo.
The fashion and cultural event featuring a mix of both Japanese and local artistry will take place from 22 February to 10 March 2013.
As one of Asia's most vibrant places, Shibuya's uniqueness stems from the diverse cultures and styles that coexist in Tokyo. Japanese design labels including ANDREALAGE, JUN OKAMOTO, KEITA MARUYAMA, Yasutoshi Ezumi, motonari ono and more will be showcasing their Spring Summer 2013 collections.
Venue Design by Makoto Tanijiri
Architect Makoto Tanijiri has been tasked with designing the event space at the Atrium of Plaza Singapura, saying "I didn't simply want the space to be separated into booths for each brand, but to have a more organic flow. The main feature in this space design will be the hangar - used in different shapes and sizes - which won't be physical dividers but more as a spatial partition."
There will be no walls but each fashion label will be allowed an organic space to showcase products in order that people can see everything in a bright environment.
---
SENATUS picks out 5 Japanese Labels to look out for at the inaugural 'Hello, Shibuya Tokyo' event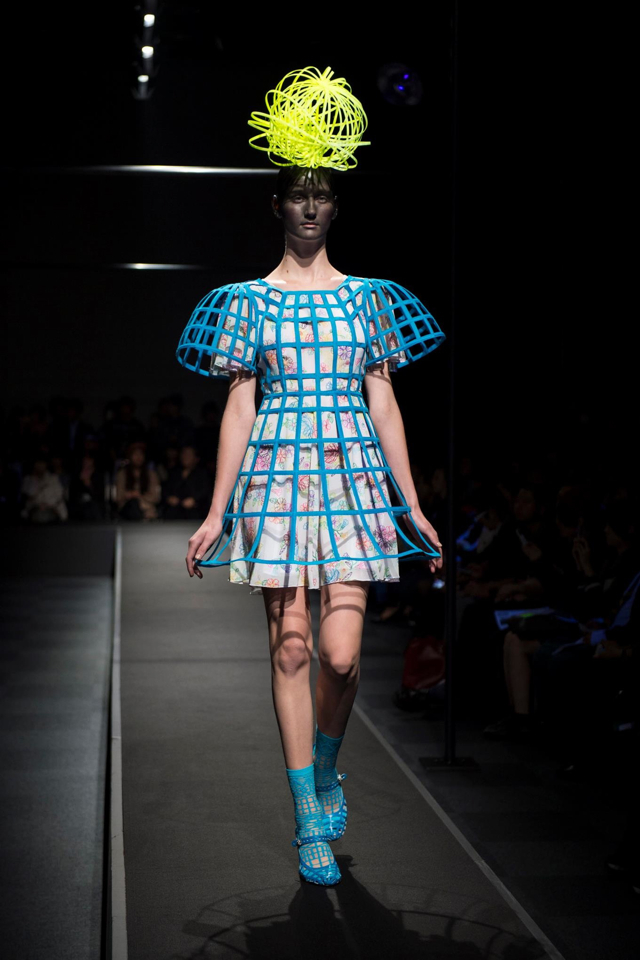 ANREALAGE
The brand ANREALAGE gets its name from the combination of "A REAL" (ordinary), "UN REAL" (extraordinary) and "AGE" (era). The brand's clothing i created with the philosophy that God dwekks within the details and is characterized by vivid and detailed patchwork designs with creative shapes that are not constrained by the shape of the human body.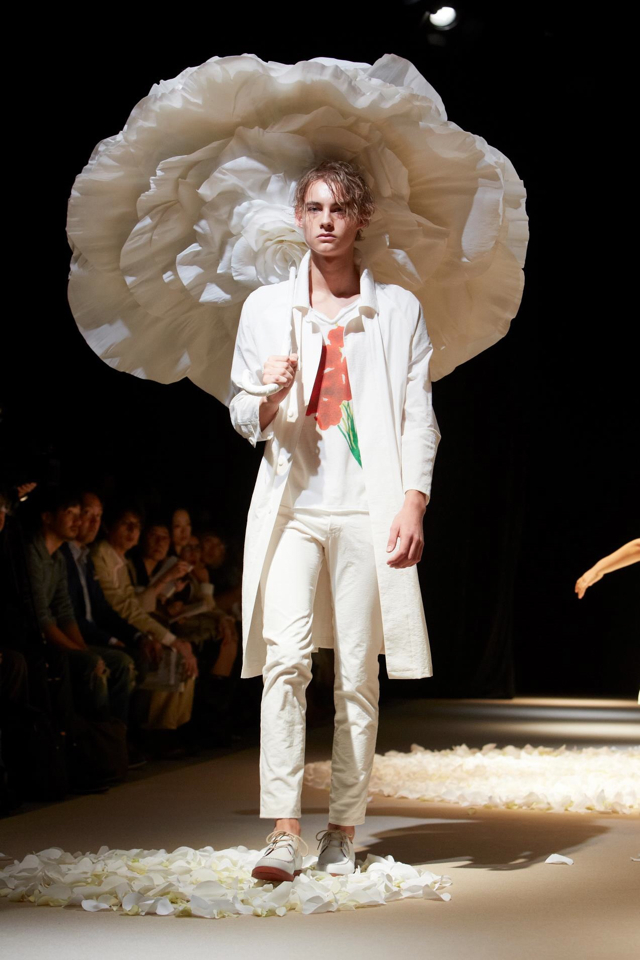 JUN OKAMOTO
JUN OKAMOTO was established in 2005 in Paris by te designer of the same name after working as an assistant for Alexandre Mattheiu. JUN OKAMOTO was first exhibited in Japan in the 2007 Spring/Summer season. In 2011, the label's first shop, wallflower by jun okamoto, was launched in the designer's hometown of Jumamoto. In 2012, he was nominated as one of the designers of FIGHT FASHION FUND, Japan's first fashion fund, led by Parco.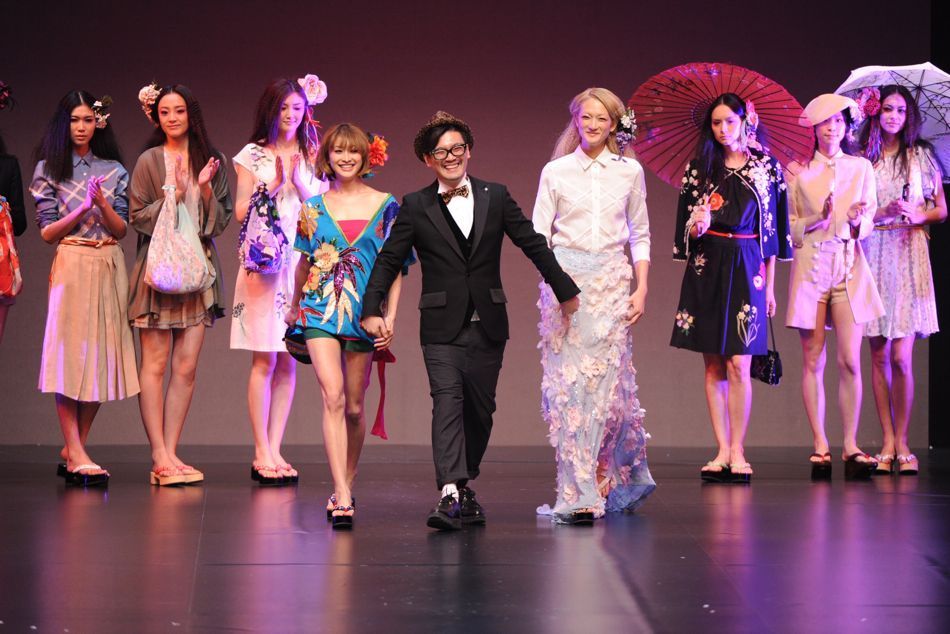 KEITA MARUYAMA
KEITA MARUYAMA is known for its exceptional details, floral motifs, oriental designs, and painting-like colors. The brand offers a quality wardrobe for adults, neer losing its sense of fantasy, and creates clothing that lets wearers experience the joy of wearing the clothes and being dressed up.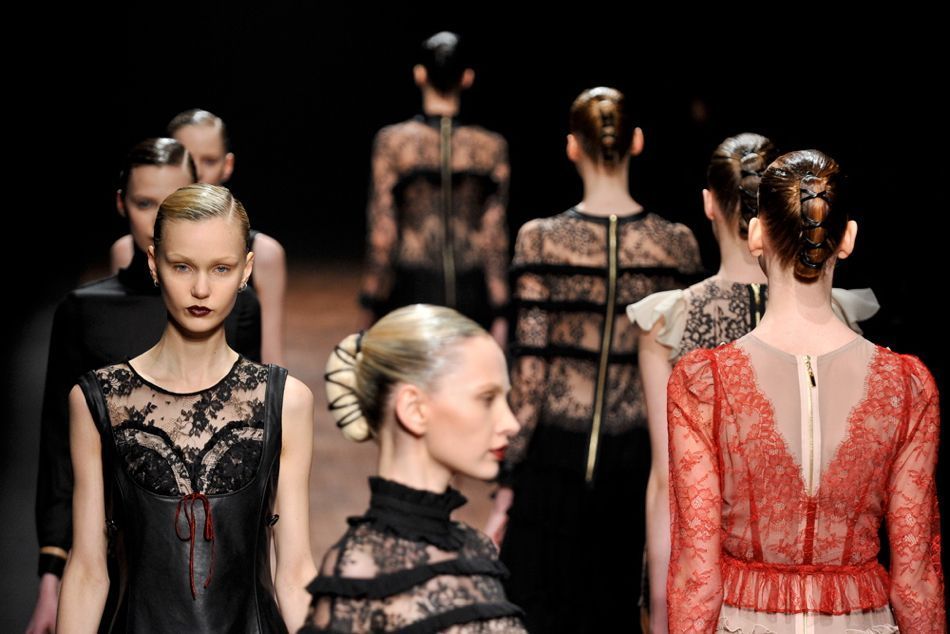 motonari ono
Launched in 2006 by the designer of the same name, Motonari Ono returned from London after gaining experience as chief patterner for two season from 2004 under the supervision of London-based designer Bora Aksu. He is currently based in Tokyo where he continues his work. In 2010, he was nominated as a finalist in the MANGO Fashion Awards, the world's largest fashion content.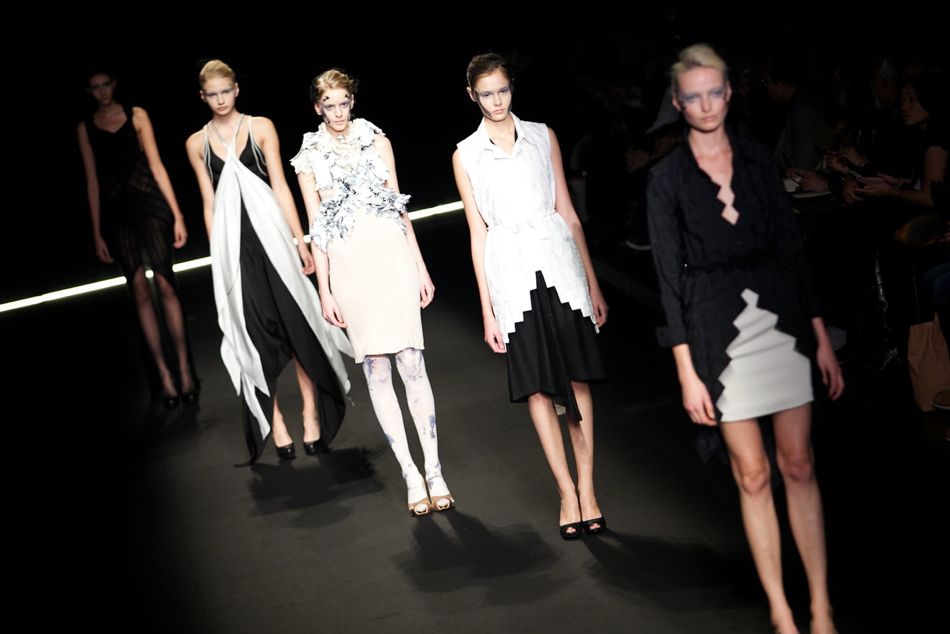 Yasutoshi Ezumi
Established in 2010, the brand introduced its first collection in 2010 Autumn/Winter. Yasutoshi Ezumi was chosen to participate in the third Shinmai Creator's project hosted by Japan Fashion Week and has been a part of Tokyo Fashion Week since the 2011 Autumn/Winter season. In 2012, the brand established Ri Design, Ltd., and Yasutoshi Ezumi introduced the collaborative project, ANTEPRIMA + YE, during Milan Fashion Week for the 2013 Spring/Summer season.