Justin Timberlake performed at the 2013 Grammy Awards on Sunday night, marking a return to the spotlight with his first televised performance since he released the single Suit & Tie in January this year, his first new song in five years.
Introduced by Ellen Degeneres and Beyonce who enjoyed a jovial banter on stage whilst singing praises of the pop star, Justin performed his new single and on a set designed in nostalgic black-and-white speakeasy-style, accompanied with a big band with trumpets blaring, showing off his dance skills and bringing the Grammy Awards audience to their feet.
Dressed immaculately in a tuxedo outfit by Tom Ford — a design label he has increasingly adorned in his recent public formal appearances — Timberlake's performance transported viewers back in time, with the live broadcast stream on CBS even turning into sepia tones for certain segments.
The screams then exploded as Jay-Z, who also got suited up for the performance, got up from his seat in the audience to join Timberlake, to contribute his live rap accompaniment.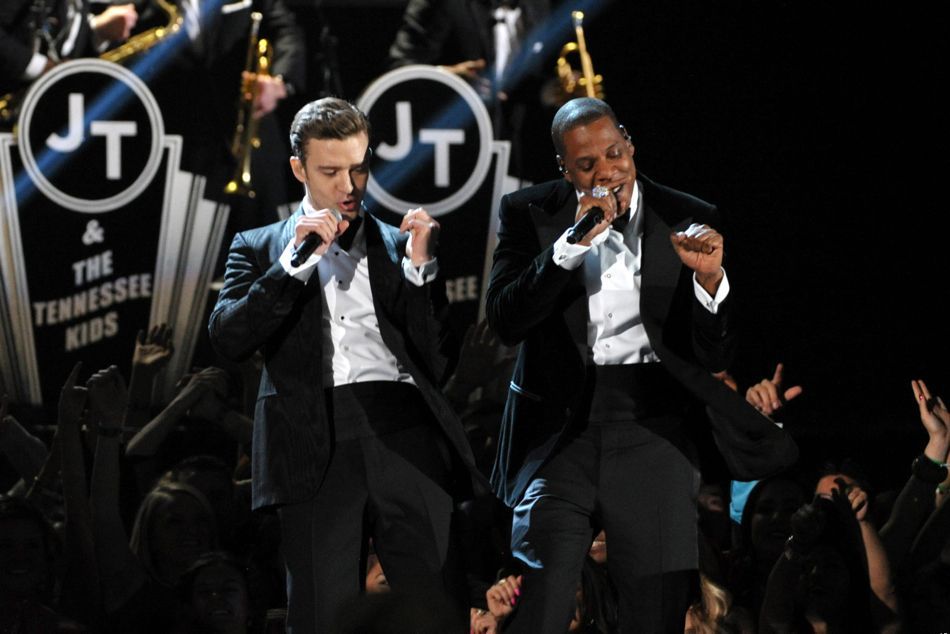 Justin then went on to perform a new track, Little Pusher Love Girl.
While not his first time back on stage this year - he performed a private performance during the Super Bowl - the act was seen by many as his official welcome back party.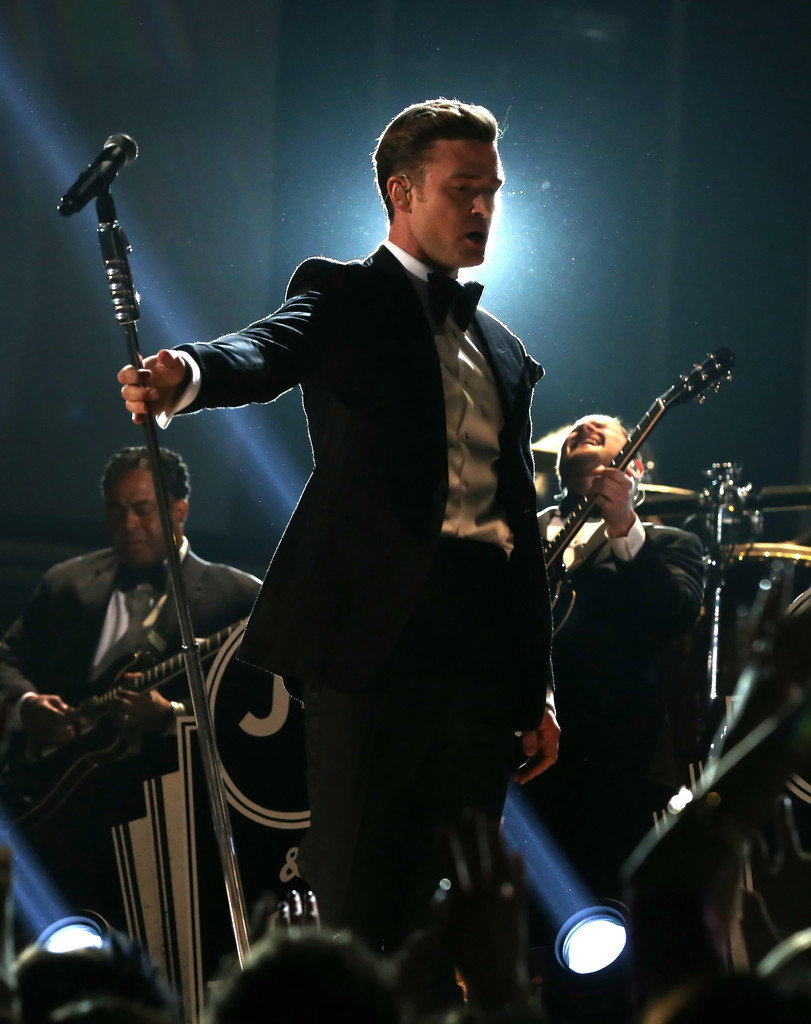 In addition to his performance at the Grammy Awards, the pop star also electrified at a 90-minute set at the Hollywood Palladium.
Timberlake sang familiar hits — from "Senorita" to "Rock Your Body" to "My Love" — as well as new R&B numbers from his anticipated new album. He oozed his natural charisma onstage, charming the audience who had queued for hours to catch the special set.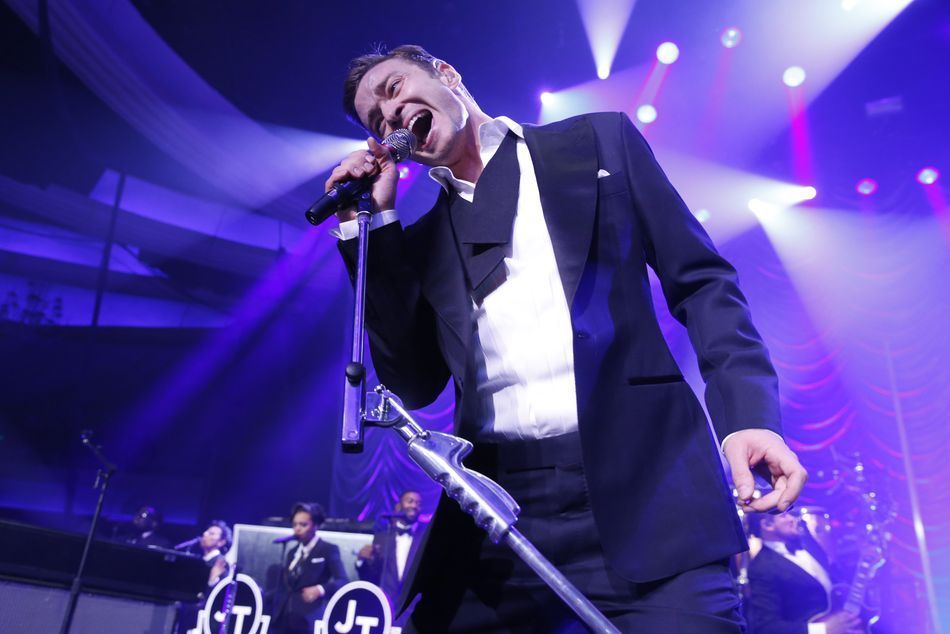 At one point in the night, Timberlake apologized to his fans the for taking so long to release new music, since 2006.
"It's going to be a fun year", he said smiling.
Timberlake's new album "The 20/20 Experience" is out on 19 March 2013