Text by Natalie White | Photos by Jenny Zarins
The House of Krug launches its book entitled 'Poached, Scrambled or Fried?' in Singapore on 23 June, starring the egg, which takes it turn this year as an extraordinary and versatile single ingredient that the Maison has chosen to stimulate the curiosity and talent of its Krug Ambassade Chefs around the world.
Krug Ambassade is an international network of exceptional restaurants handpicked by CEO Maggie Henriquez who share the same philosophy as Krug: quest for undisputable quality which leads to timeless and unforgettable pleasure experience all in an environment infused with the passion and enthusiasm of the Krug Ambassade.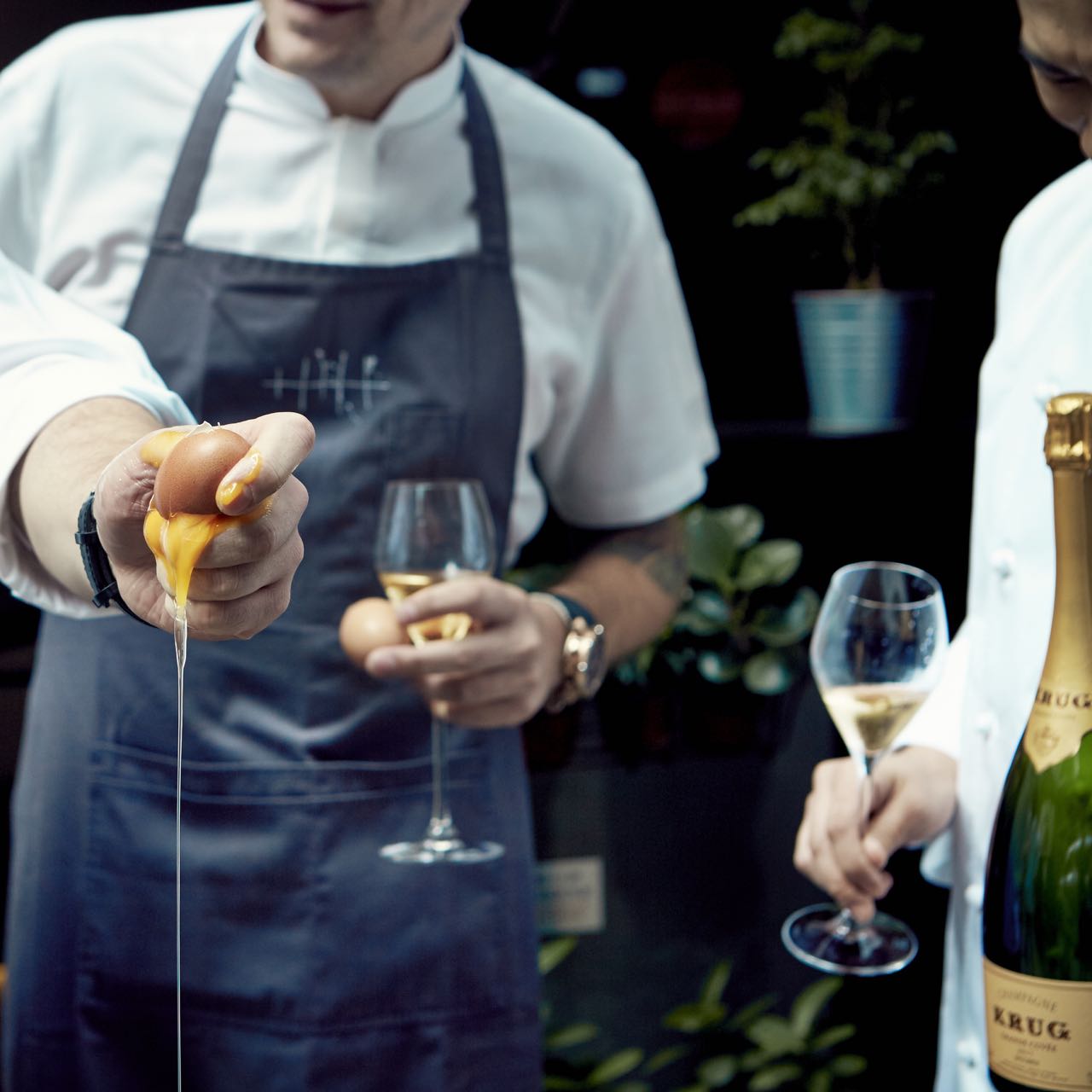 Seventeen of the world's most talented chefs are featured in the book and have included their inspirational and unique egg-based creations, made with love and innovation, and paired with Krug Grande Cuvée.
Indeed, the Krug Grande Cuvée champagne has proven itself as an ideal match for original, refined gastronomy.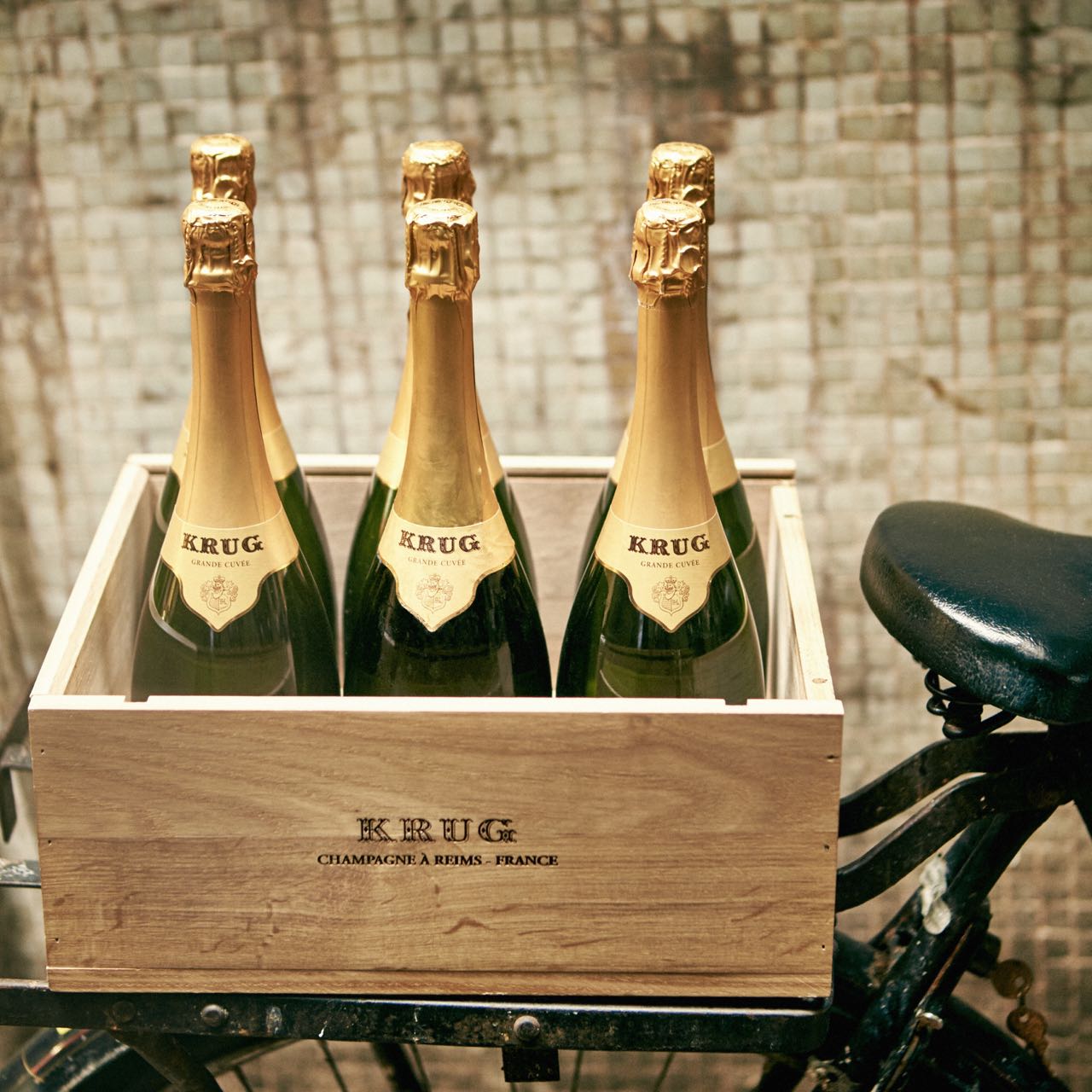 Krug Grande Cuvée is a blend of over 120 wines from more than 10 different years offers beautiful food pairing opportunities, ranging from sophisticated gourmet creations to simple, quality raw ingredients.
Christopher Millar of Stellar at 1-Altitude, Kirk Westaway of Jaan, and Ryan Clift of Tippling Club are the representatives from Singapore's culinary scene, presenting their creations at an exclusive dinner held at Jaan this past week.
CARABINERO PRAWN 'CARBONARA'
Parmesan Cream, Egg Yolk in Smoked Oil, Bacon Ash
by Christopher Millar of Stellar at 1-Altitude
paired with Krug Grande Cuvée 159th EDITION
PURPLE ARTICHOKE, SOFT HEN'S EGG
Joselito Ham
by Kirk Westway of JAAN
paired with Krug Grande Cuvée 159th EDITION
LIQUIFIED OMELETTE
With Smoked Eel & Crispy Shallots
by Ryan Clift of Tippling Club
paired with Krug Grande Cuvée 159th EDITION
"Champagne is the perfect accompaniment for egg dishes. The bubbles in Krug Grande Cuvée along with its light sweet yet dry flavour help cut through the creaminess of the egg. It creates a beautiful cleansing finish." - 
Ryan Clift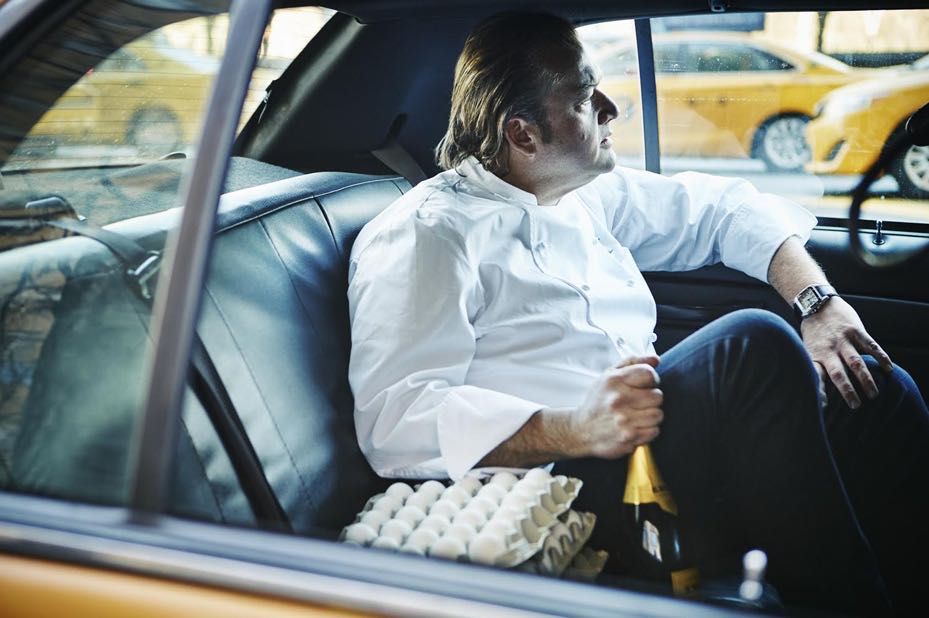 Swedish Photographer Jenny Zarins contributes her artistic feel to this book, capturing the personality of these chefs with her characteristic subtle natural light, and humour.
'Poached, Scrambled or Fried?' can be purchased at Krug Ambassades and Krug restaurant partners, all of whom will celebrate #KrugxEgg throughout 2016 with specific menus and experiences.
All portraits and recipes from the collection will also be featured on www.krug.com