London Motor Group (LMG) has unveiled Noire, its first-ever nautical project at the PSP Southampton Boat Show which runs from 13 to 22 September.
The powerboat s a 38-ft Wellcraft Scarab which featured in the 1980s TV series Miami Vice and had been completely refurbished at the Super Car Workshop in London.
The original 1997 Scarab was purchased by LMG CEO Elo in Miami back in 2008. It was the fastest offshore powerboat of its time and is still arguably the quickest craft of its kind in the UK, powered by two 502-cubic-inch Mercury V8 engines, each developing 450 horsepower.
Noire's customisation has been sympathetic to its 1980s heritage, whilst updating the powerboat to reflect the modern applications demanded in 2013.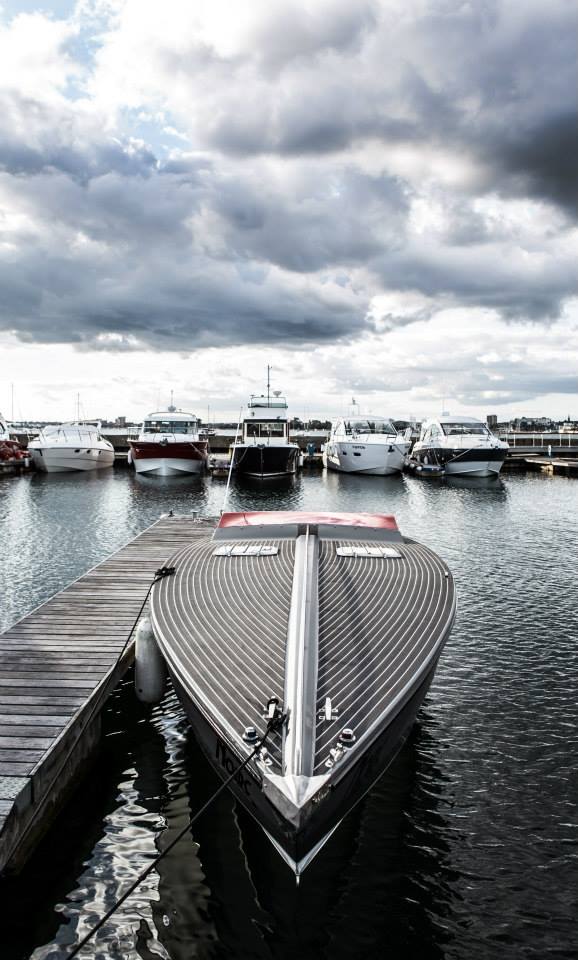 Outside, the bow has been completely decked in non-slip Flexiteek and the hull wrapped in a matt-grey-over-black finish, with a striking red stripe and canopy colour-matched to a Ferrari 458 supercar.
Inside, the brilliant white seating and mirrored walls have been maintained as classic design features of the era, whilst the mirrored ceilings and mini-bar have been replaced with lush black alcantara headlining and a pair of champagne chillers.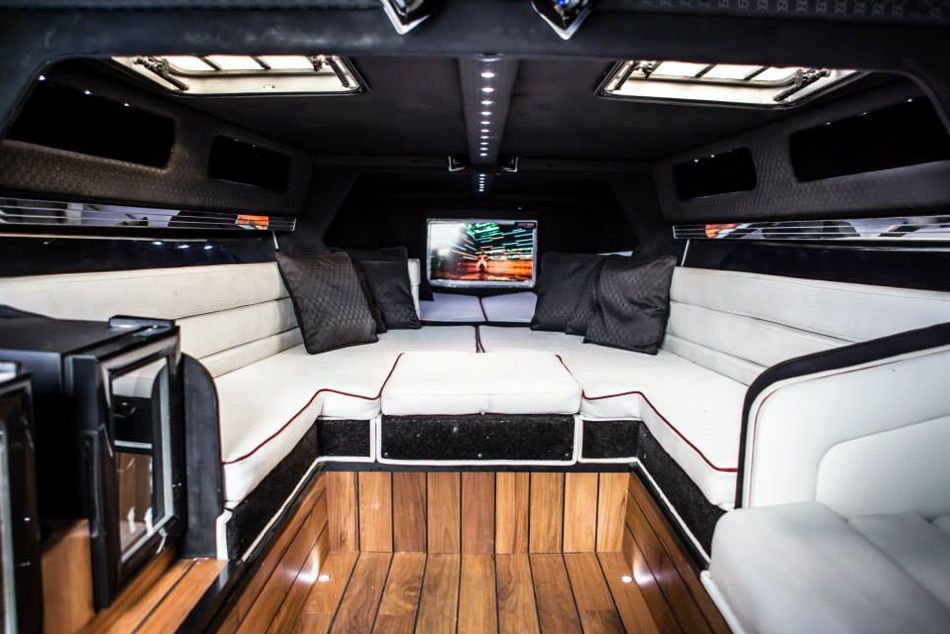 A state-of-the-art entertainment system has been installed, complete with on-board wi-fi, iPad connectivity, and data streaming for the sound system and LED television. Mood lighting, teak flooring and black detailing throughout complete the customisation.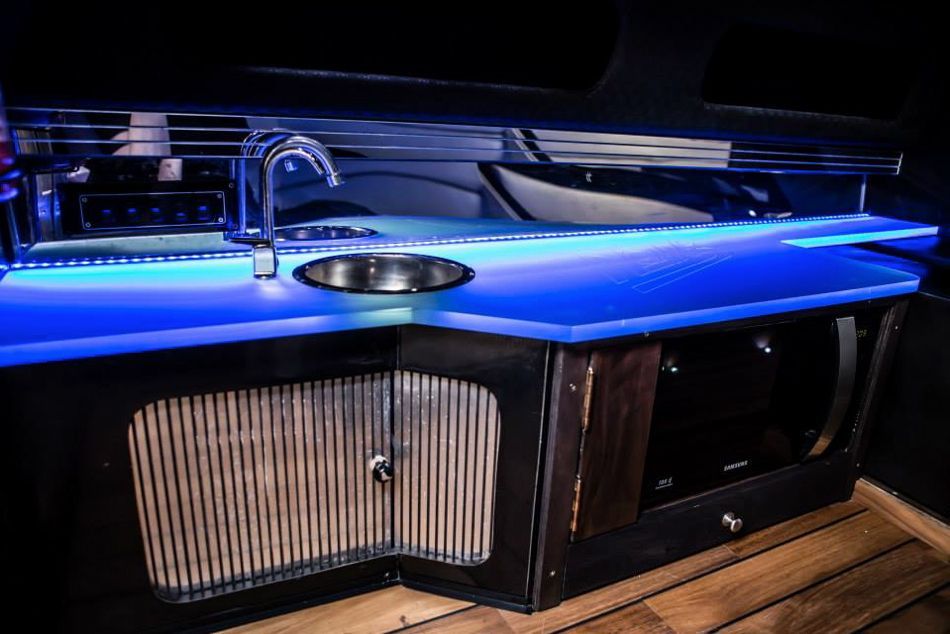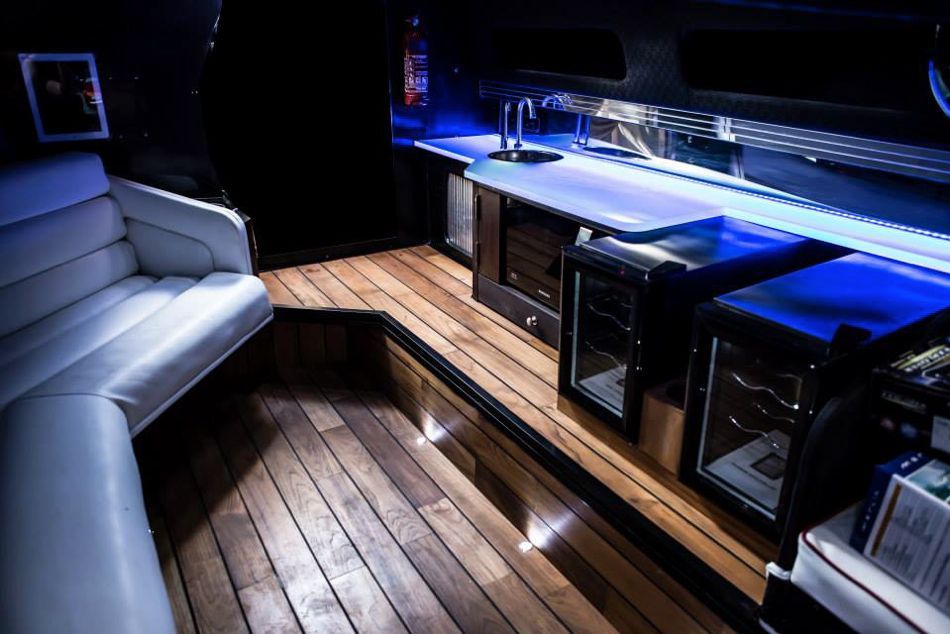 Commenting on the project, Elo said: "Noire is inspired by my car customisation business...
Many of my Super Car Workshop customers own boats, and Noire demonstrates how customisation can span an individual's collection, from cars to boats...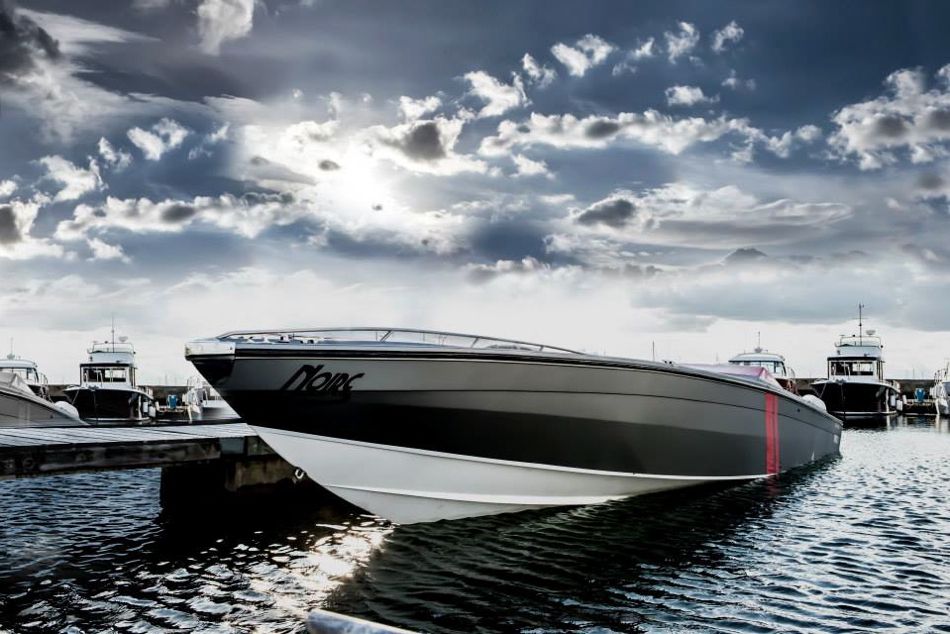 Noire is now being showcased at the PSP Southampton Boat Show's exhibition area M582.