By Stanley Lui
Deemed Taiwan's fashion event of the year, the opening of the 15th maison in the world marks yet another significant milestone in the books of Vuitton and is much respected tribute to the 101th year of Taiwan since their formation in 1911.
The ribbon cutting ceremony which was held on the 4th May, 2012 is officiated by Actress Maggie Cheung, Yves Carcelle, Chairman and Chief Executive of Louis Vuitton, Jean-Baptiste Debains, President of Louis Vuitton Asia Pacific, Anita Yang, General Manager of Louis Vuitton Taiwan and Hung-Ming Lin, Chairman and President of Taipei 101.
Set within the towering architectural landmark in the city that is the Taipei 101, the two-leveled Maison is the first in Taiwan to host two of Vuitton's latest luxury concepts:
The Haute Maroquinerie, which is a essentially a leather handbag personalization service for women and the Travel Room which is dedicated to the culture of travel and the inspiration behind every journey.
With the opening, Louis Vuitton has also launched an exclusive Tambour Disc Taipei watch and Special Order Tea Trunks as a dedication to Taiwan and their tea culture.
Besides the Travel Room, the Taipei 101 maison also features Louis Vuitton's first garden terrace which overlooks the mall on Level 5. Integrating luxury with local culture and the arts through the display of artworks by artists Hsi Shih Pin, Kum Chi Keung, Liang Quan and Zhang Wang, the garden reinforces Vuitton's signature of creating that very advanced and yet innovative shopping experience.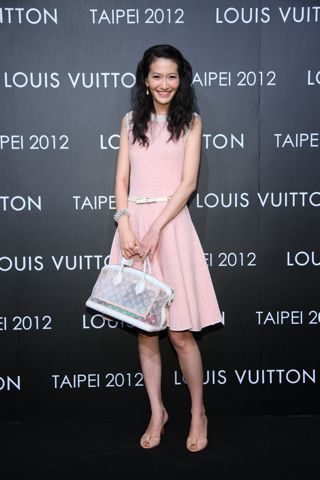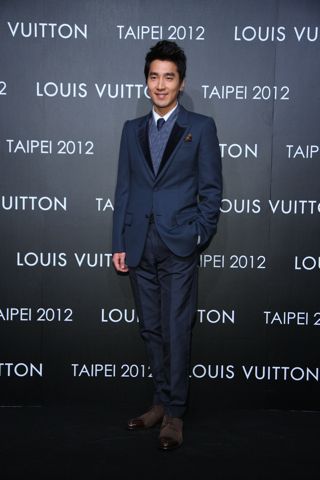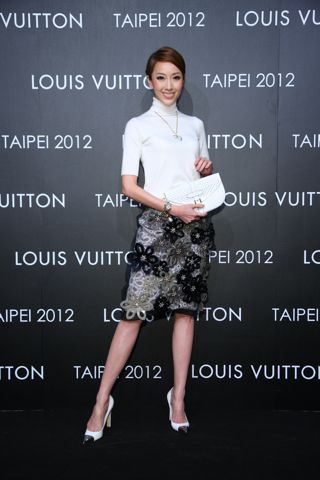 The Gala Dinner, also a celebration of the 101s, is attended by 101 celebrities such as renowned Korean star Yoon Eun Hye, Hong Kong actress Gigi Leung, international high-jewellery designer Anna Hu, famous artist Michael Lin, film director Gang Lee, architect Yung Hung Huang, chairman of Dale Carnegie Training John Hei, owner of Catwalk Model Agency Ivan Hung and famous model Flora Sun.
Held in a beautifully designed room paying homage to 'the celebration of Taiwan' theme, dinner was specially created by rising Singaporean chef Janice Wong with entertainment by French magician Stefan Leyshon.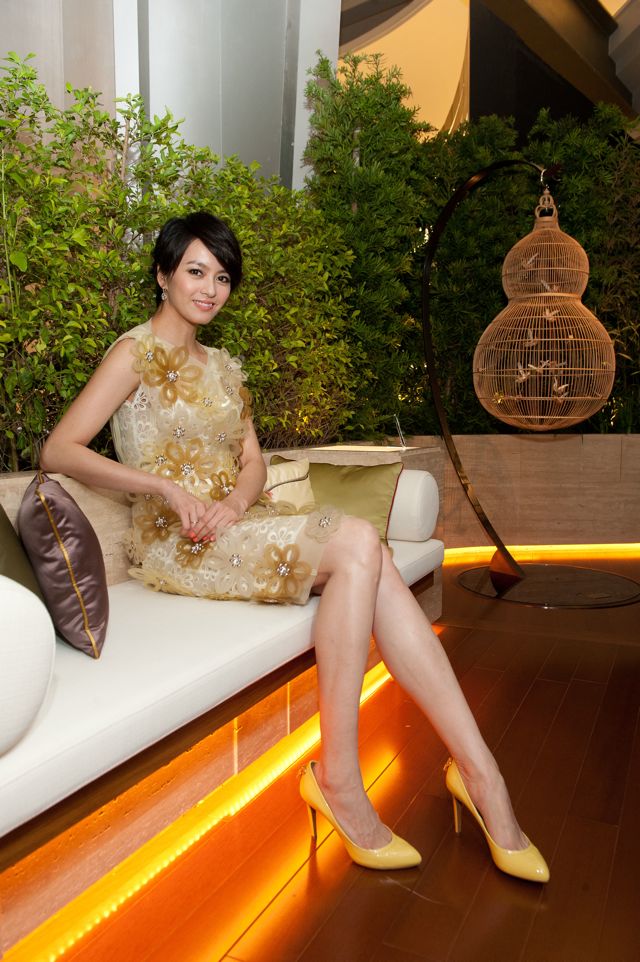 This is followed by the glamourous after party were famous people such as supermodel Patina Lin, Sonia Sui, famous actors Mark Chao, Tony Yang, Sunny Wang, Godfrey Gao, socialites Yi Chen, Janet Lee, Stella Huang as well as model Hope Lin partied the night away to the beats of DJ Maggie Cheung and later, DJ Brahms & Co from Paris, whilst savouring special alcoholic concoctions made by international mixologist Joseph Boroski.
Leading lady of international cinema, Maggie Cheung made her debut as DJ to an aptly selected crowd of 101 dignitaries and the highly influential at the opening of Louis Vuitton's newest Maison in Taiwan.