The Travel Dialogue interview series officially kicks off the partnership between SENATUS, Asia's Premier Luxury and Lifestyle Magazine with The Luxe Nomad, Your Definitive Answer to Traveling in Style.
---
Allan Wu, host of The Amazing Race Asia and The Amazing Race: China Rush and fellow SENATUS member, might just be The Luxe Nomad's favourite male celebrity, thanks to his eternal good looks, amazing abs and genuine sense of humour. 
After graduating from the University of California at Berkeley, Allan soon realized that his career would veer far away from his Pre-Med major and biotechnology background. Little did he know that his career in entertainment would propel him all the way to Asia even after modeling for the prestigious Ford Model Agency in Los Angeles, California.
Once Allan decided to "set up shop" in Asia, he was immediately invited to become an MTV VJ in Taiwan with stints on MTV Taiwan's Party Zone, International Top 20 and Most Wanted. Not resting on his laurels, Allan later moved to Hong Kong to focus more on his acting and was featured in numerous television commercials regionally along the way.
Allan took Singapore by storm when he first dropped in over seven years ago. In addition to hosting and presenting, Allan is also one of the most sought after actors on screen and has starred in an extensive list of productions both in English and Mandarin. Never one to back down from a dare, Allan even found himself consuming maggots, worms, stinky beetles, and rotten fish eyes on NBC's Fear Factor in the United States.
Establishing himself as Singapore's one and only hunkalicious action hero, Allan landed the highly coveted spot as the Host of AXN's The Amazing Race Asia for its entire 4 seasons and now helms the new The Amazing Race: China Rush series. There's no telling how far Allan will soar – Only the sky's the limit.
---
How did you manage to snag Asia's most coveted TV hosting job?
I had to audition just like every other interested party in Asia, and I can safely say now that the entire experience has been truly "Amazing."
I have traveled to so many places that I know I would most likely never visit in this lifetime, and it's allowed me to appreciate everything I have in my life even more.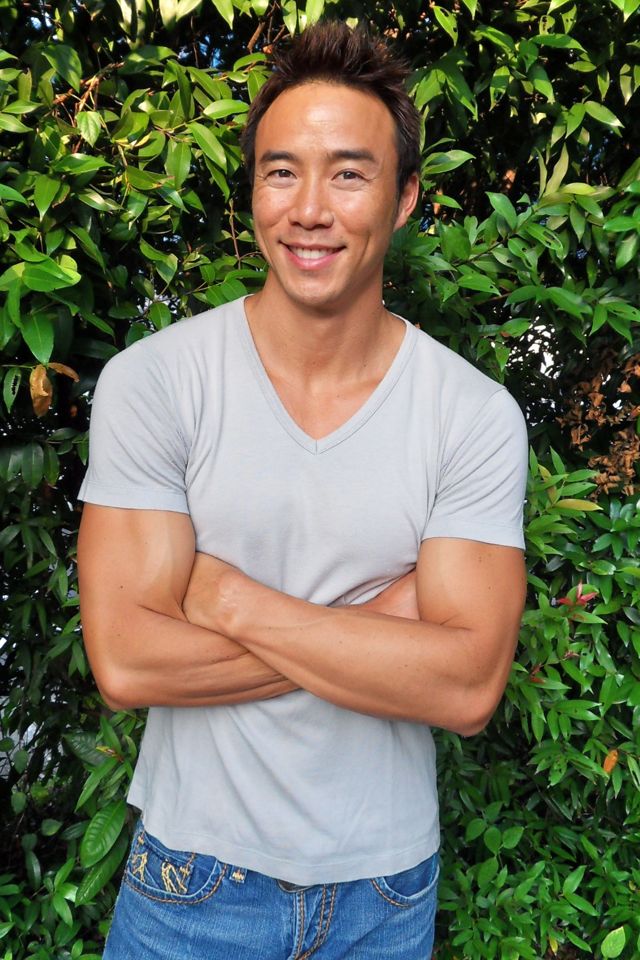 What's your go-to travel wardrobe?
I like to be comfortable so it all starts with loose, comfortable clothing such as T-shirts, jeans, cargo pants, etc. I also make sure to have a hat to block out the light when I want to nap along with sneakers in case there's a lot of walking around the airport.
Any tips for packing from a frequent traveler like yourself?
I always like to spend a bit more time to ensure all my clothing is nicely folded and packed away so I know everything is truly "pret-a-porter" (ready to wear) once I reach my destination.
Do you have a special fitness program to stay in shape?
I maintain a consistent workout regimen of running, swimming, and lifting weights at least five times per week in addition to eating a balanced healthy diet.  Nothing comes for free...so I need to put in the time and dedication to the desired results.
So you not only work in China, but also holiday in China?
I recently took the family on a bike holiday to the remote island of Shengsi not far from Shanghai. This was the perfect getaway for the October holiday in China because it wasn't too far, wasn't crowded, and the scenery was simply spectacular for biking enthusiasts.
When we think of China, cities like Shanghai and Beijing come to mind. Where should one really be exploring?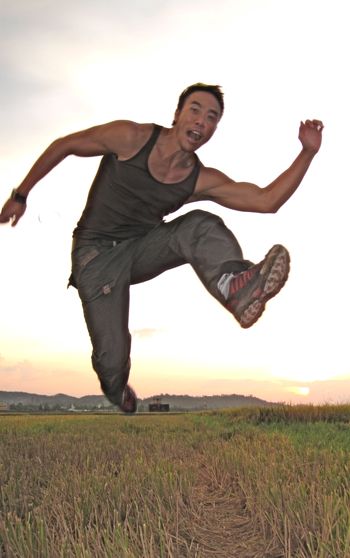 Dali - An ancient capital of the Bai kingdom Nanzhao and the Kingdom of Dali. Lots of political history there!
Lijiang - The world famous Old Town is a UNESCO Heritage Site, and has a history going back to the old tea horse road. It's also famous for its waterways and bridges system.
Zhangjiajie – Home of the Wulinyuan Scenic and Historic Interest Area, famous for its dramatic mountain ranges, natural rock formations and underground cataracts, as well as the Bailong elevator – the world's largest outdoor elevator.
Wuzhen – Centre of six ancient towns south of the Yangtze River, famous for its ancient stone bridges, stone pathways and delicate woodcarvings.
Yanbian - A Korean Autonomous Prefecture north east of China, and houses an important archaeological site: the Ancient Tombs at Longtou Mountain
Other than 'racing' across the rest of China, where else do you dream of going?
South America.  This is the only continent other than Antarctica I haven't visited, and I'd love to see Machu Picchu in Peru!
What's your favourite hotel chain so far?
Peninsula Hotels, without a doubt.  Even though they're already famous for their quality and service, it's their attention to detail, especially when it comes to the needs of hotel guests as well as excellent guest services, that makes a stay with them special.
Met anyone memorable while traveling?
On my recent bicycle holiday to Shengsi Island, I met the organizer of the tour named Bill Gaylord, and he is truly one colorful, informative, and entertaining character. I always thought I talked a lot, but this person never let me get a word in!  
What have you learnt about yourself?
We are all small time in this big time world.
There's so much beauty to explore, and I hope to continue to be able to travel to live and experience more.
---
Book some of Asia's most exclusive hotels and villas at member-only rates up to 70% off at The Luxe Nomad