(Reuters) Domenico Dolce and Stefano Gabbana are probably the most glamorous Italian fashion designer partnership, but nothing can be sweeter for them than a chat with an old friend.
The designer duo, whose sexy clothes have been worn by Hollywood stars such as Nicole Kidman and Demi Moore, look like school mates in their Martini Gold advertising campaign.
In the advertisement -- a tribute to Oscar-winning Italian director Federico Fellini's "La Dolce Vita" -- the designers sit at a table, singing and laughing with Italian actress and long-time friend Monica Bellucci.
"We didn't have to act. We just sat at a table and laughed," Gabbana told Reuters on the phone. "With Monica we are like school friends. We had fun."
Privately owned Bermuda-based Bacardi, which owns the Martini vermouth brand, will produce and sell the drink.
Dark-haired Bellucci, who has modeled for Dolce & Gabbana, plays an Italian star who turns heads as she walks in the streets of Rome before meeting her friends.
The spot was directed by Swede Jonas Akerlund, who has worked with pop singers Madonna and Lady Gaga.
Dolce & Gabbana, who own several martini bars, have always been reluctant to branch out into businesses other than fashion, but they say the drink venture was a natural process for them.
"We have been working with Martini for so many years that it was our destiny, like a marriage," he said.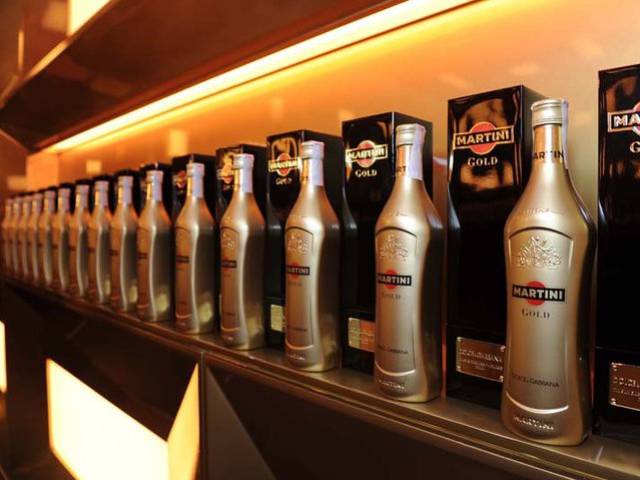 In a rare mass market move for the high-end fashion brand, the Martini Gold bottles will also be distributed in supermarkets, for a price between 22 euros ($28.04) and 25 euros.
The downturn, he said, has transformed shoppers' habits and the excesses of luxury are gone forever.
---