MAD, inspired by the alter ego of Singapore's much celebrated performer, composer and playwright, Dick Lee, stands for "Modern Asian Diner", and puts a new spin on the concept of dining.
Led by TungLok Group, Bar Stories and Dick Lee, MAD is a five-way collaboration between top reputable Singaporean success stories. By introducing many different elements of food, beverage and retail in one place, MAD is a home-grown artisan dining experience that pieces together a jigsaw of the finest that Singapore has to offer and cannot be found anywhere else.
On 30 November 2012, TungLok Group opened the doors to their newest restaurant, MAD, at the Grandstand at Turf City in Singapore, with a funky cocktail party attended by artistes, socialites and many other VIPs.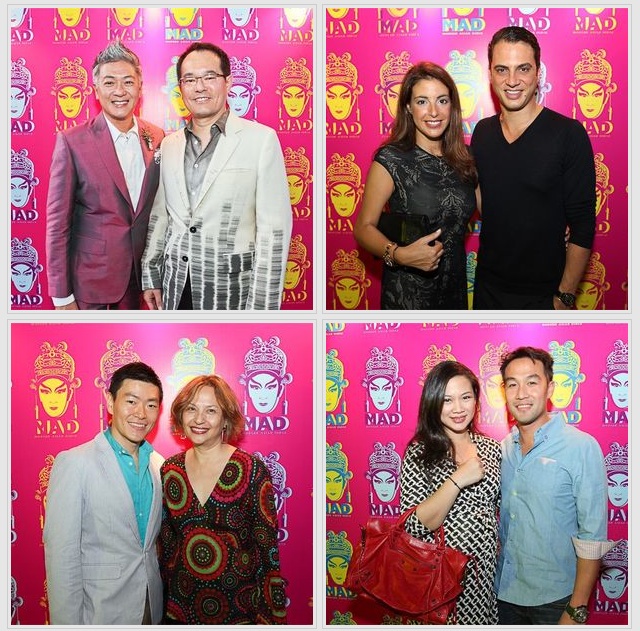 See more photos from the launch party at //senatus.net/album/view/8917/
"TungLok Group is always looking for ways to reinvent the dining experience, because dining is so much more than eating and drinking – dining is another way of exploring the world," said Mr. Andrew Tjioe, Executive Chairman of TungLok Group.
MAD is the one space in Singapore which puts together the most diverse array of gourmet experiences with a quirky selection of music and entertainment that is perfect for the Modern Asian Diner."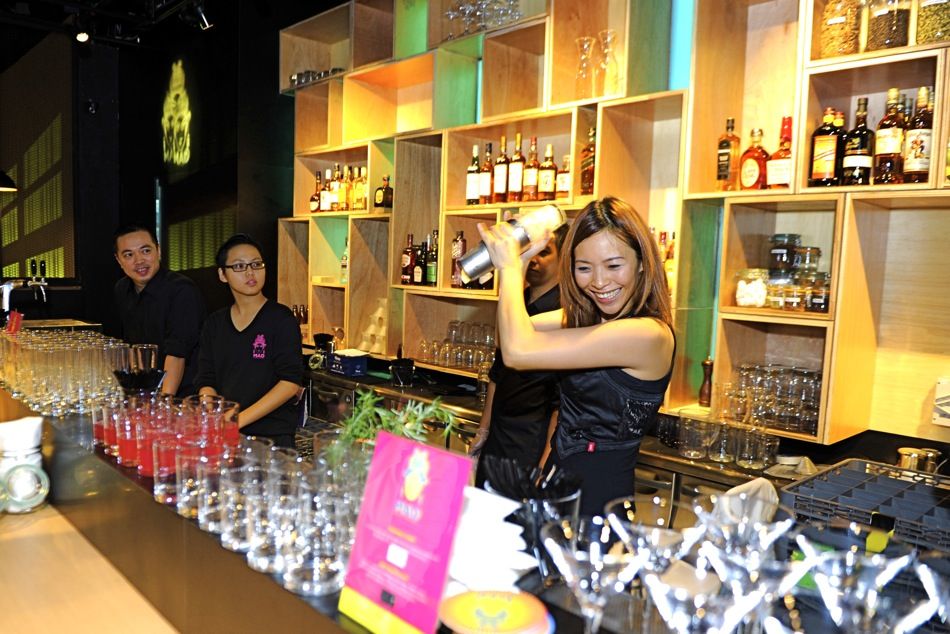 The split-levelled MAD features a bar, manned by famed mixologist Kino from Bar Stories; a charcoal-powered Josper Oven to enhance the flavour profile of meats and seafood; a specially fitted and designed Omakase-style tapas counter; and a wine cellar and tasting room by Top Wines, which boasts one of the most extensive wine lists in Singapore; and a bakery and bread boutique by Bakerzin which will serve freshly baked artisan breads.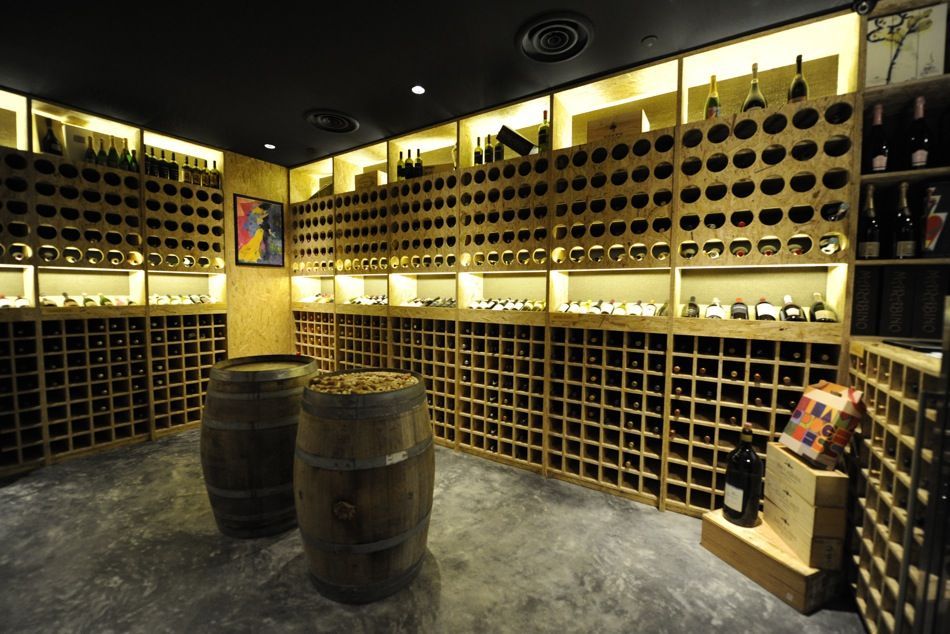 Bringing the best of the West and East together, customers at MAD will also see a return of the classic dim sum trolleys – something that has disappeared from most dim sum restaurants in Singapore.
Completing the atmosphere of nostalgia and modernity, MAD also features a curated retail gallery that displays and sells uniquely designed MAD merchandise and original creations by up-and-coming local talents.
With only one of each item, every creation is a rare masterpiece on its own.
MAD is a bakery, café and dim sum place in the day, and then a restaurant and cocktail bar at night.
"It has something for everyone and will never stop reinventing itself, whether in terms of food, beverages, style and ambience," said Mr. Dick Lee.
Food is not the only thing that has been brought up-to-date in MAD - the service has also been given an innovative touch, in line with the vision to modernise the landscape of Asian cuisine. With a new iPad menu and ordering system, diners can easily browse through the menu and place orders without having to flag for service.
The first level is outfitted with the bakery in a café or bistro-esque area, where patrons can lounge around in a relaxed, comfortable atmosphere. The second level contains the retail gallery and wine cellar at the front, with a series of more intimate dining and drinking areas plotted around the bigger main dining hall. The main dining hall is separated into two zones, with that near the bar and DJ booth modelled as a lounge, and the other for dining. 
MAD emulates the visual spectacle of life, aiming to create a multi-dimensional experience for the patrons, with an intense, complex blend of different art forms, spaces, moods, foods and drinks.
With a total seating capacity of more than 180, diners can feast their eyes on delectable tapas prepared right before them at the 14-seater tapas counter or hold private celebrations in the VIP private seating area on the upper deck.