BVLGARI unveiled a luxurious timepiece on Tuesday at the BVLGARI Hotel in London, in homage to the New Zealand All Blacks and in joint celebration of their respective 130th anniversaries.
The coming together of the two seemingly-opposite institutions to create the OCTO All Blacks Special Edition is a tribute to the sporting team's heritage and aesthetic. The Kiwis are renowned for their skill, tenacity, and longevity — values jointly shared by the Italian jewellery label.
The dial of the timepiece is magnificently decorated in tā moko —the permanent body and face marking seen on the Māori, the indigenous people of New Zealand, with the recognisable tattoos of swirls and curves that constitute an important milestone between childhood and adulthood.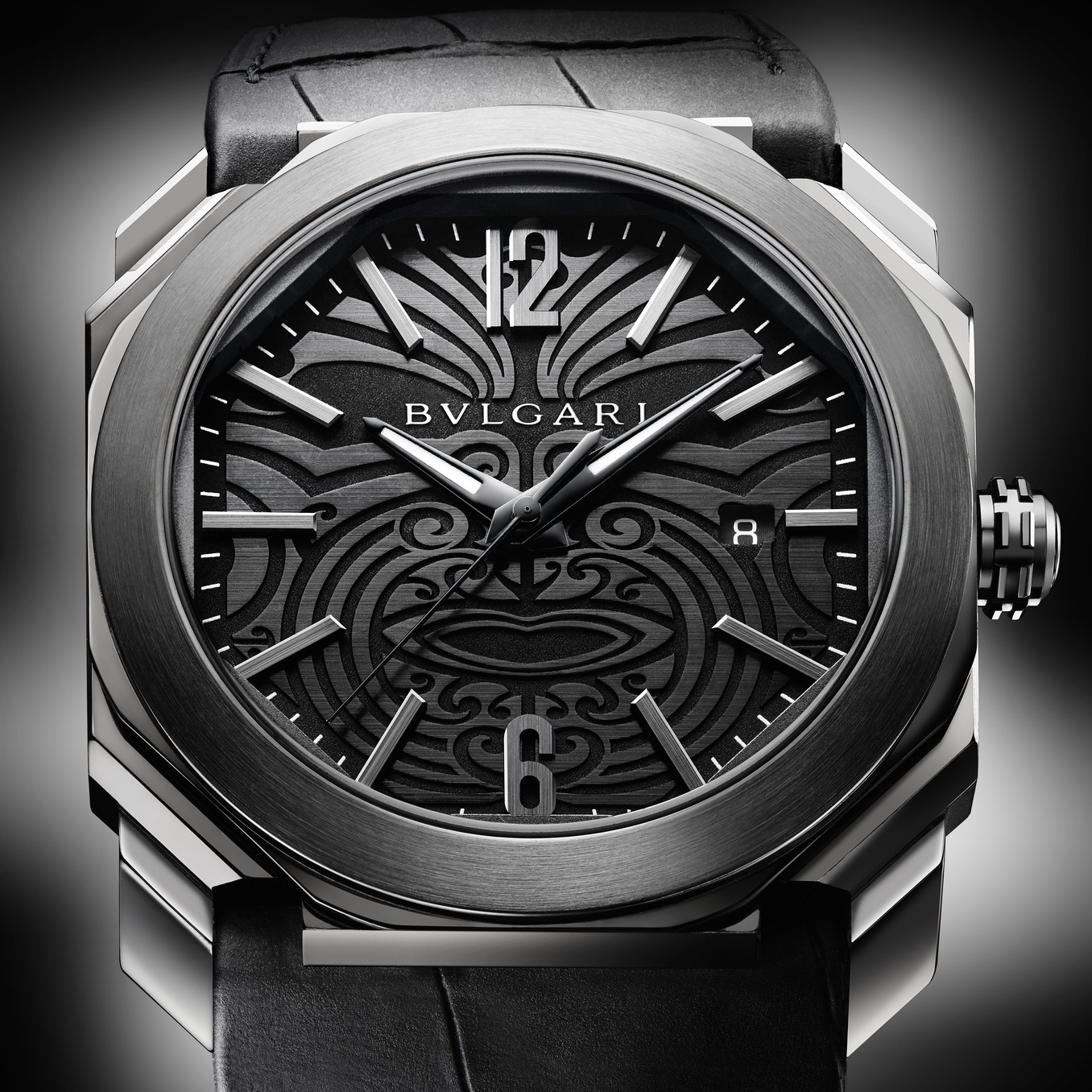 Taking its shape from the BVLGARI OCTO. Neither round nor square, but an harmonious and balanced symbiosis of the two basic shapes giving rise to the octagon – symbolising the geometry of perfection. Its eight-sided structure framed by a round bezel proclaims a bold yet subtle break with the aesthetic conventions of pure classicism.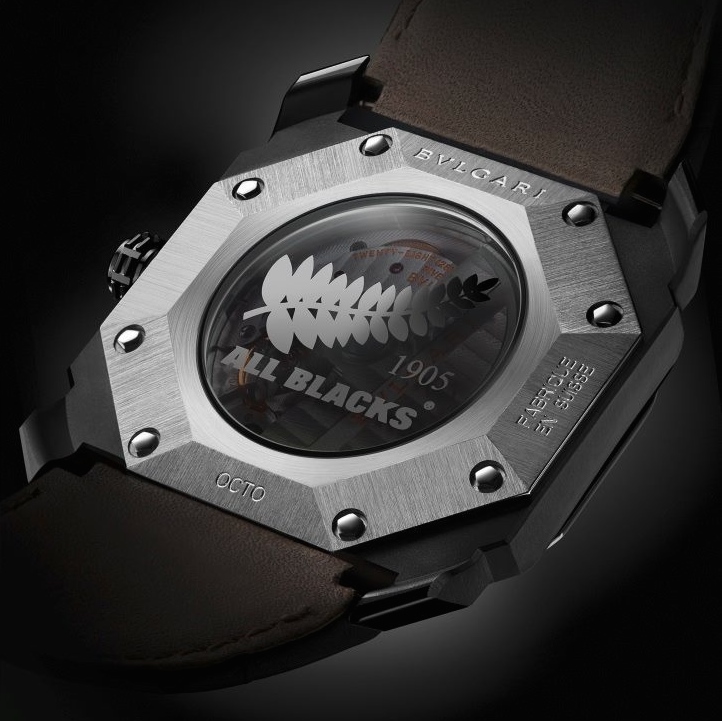 The 41mm DLC-coated watch, an automatic with 50 hour power reserve comes in smoky sapphire with brushed black hour markers and the All Blacks' emblem, the silver fern, is seen on the case back. The finishing touch comes from the leather box, which is shaped like a rugby ball.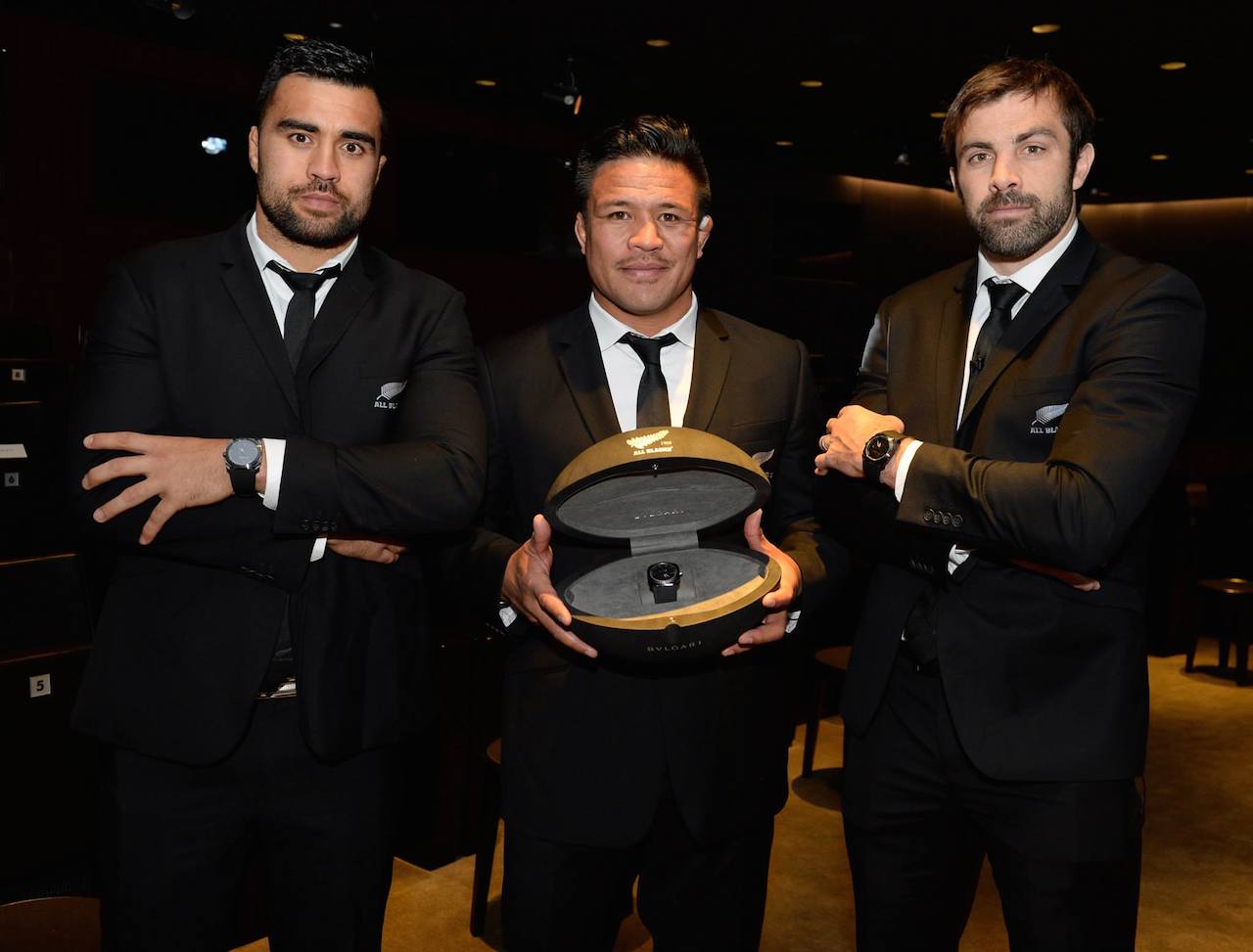 BVLGARI previously partnered with the All Blacks to launch the BVLGARI Chronosprint Endurer All Blacks watch, in a bid to raise money for those in Christchurch left devastated by 2011's earthquake in New Zealand.