Text by Editor-at-Large Kien M. Lee | Photography by William Lai
ONG SHUNMUGAM helmed by designer Priscilla Shunmugam, couldn't have asked for a better start to 2013. In a whirlwind first few months, the Singapore fashion label has been featured in publications ranging from The Edge Singapore & Malaysia, Style: Singapore, August Woman and Tatler Singapore.
Ong Shunmugam, which takes pride in having forged its success without the aid of an incubator program or groomed from within a design school, was recently highlighted as a local success and a key component of the Singapore Tourism Board's (STB) strategy to bring in international travelers to the city-state.
In an interview with Straits Times, STB chief executive Lionel Yeo said, "There is a misunderstanding that we only care about high-end brands, your Louis Vuittons and your Chanels."
But we're also very proud of our local designers like Hansel and Ong Shunmugam.
It is no surprise then that Ong Shunmugam lined up strongly alongside internationally renowned labels like Hussein Chalayan, Peter Pilotto and Carolina Herrera at the recently-concluded Audi Fashion Festival held at the Marina Promenade.
ONG SHUNMUGAM Dazzles at Audi Fashion Festival
Showcasing its fifth collection entitled "Whenever I Fall at Your Feet", the label looked into the heritage of Singapore for inspiration, as a means towards discovering the future.
Each design in Ong Shunmugam's Fall Winter 2013 2014 collection featured as part of the Future Fashion Now runway show on 18 May, was dedicated to and designed after a National Monument or other equally historic structures within Singapore.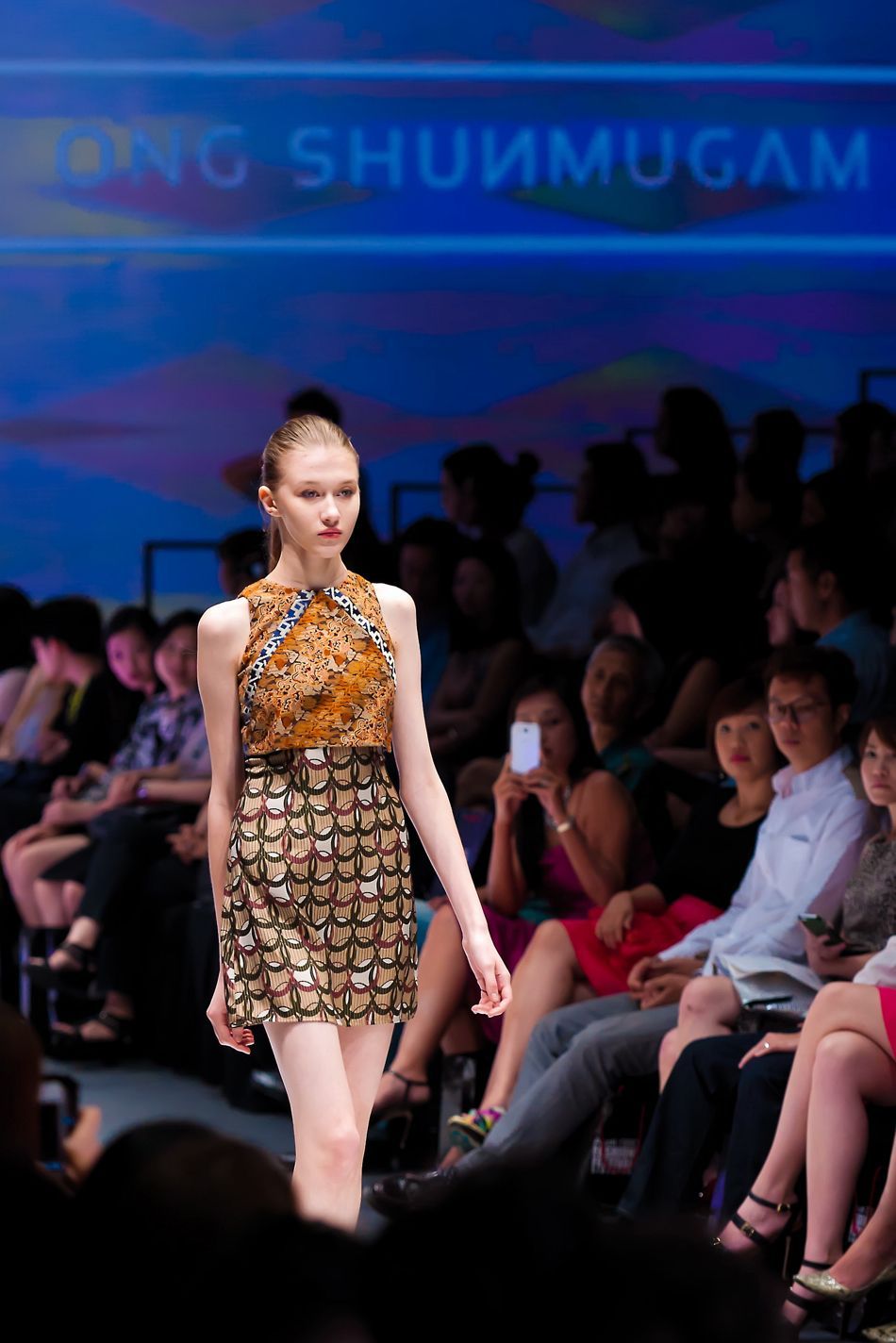 Each piece served as a reminder and representation of a past that struggles or has lost the struggle for survival.
With the historic buildings of Singapore providing a springboard for ideas, the structured and tailored silhouettes in Ong Shunmugam's collection resists mimicry, decries nostalgia and instead celebrates the socio-historical context of heritage.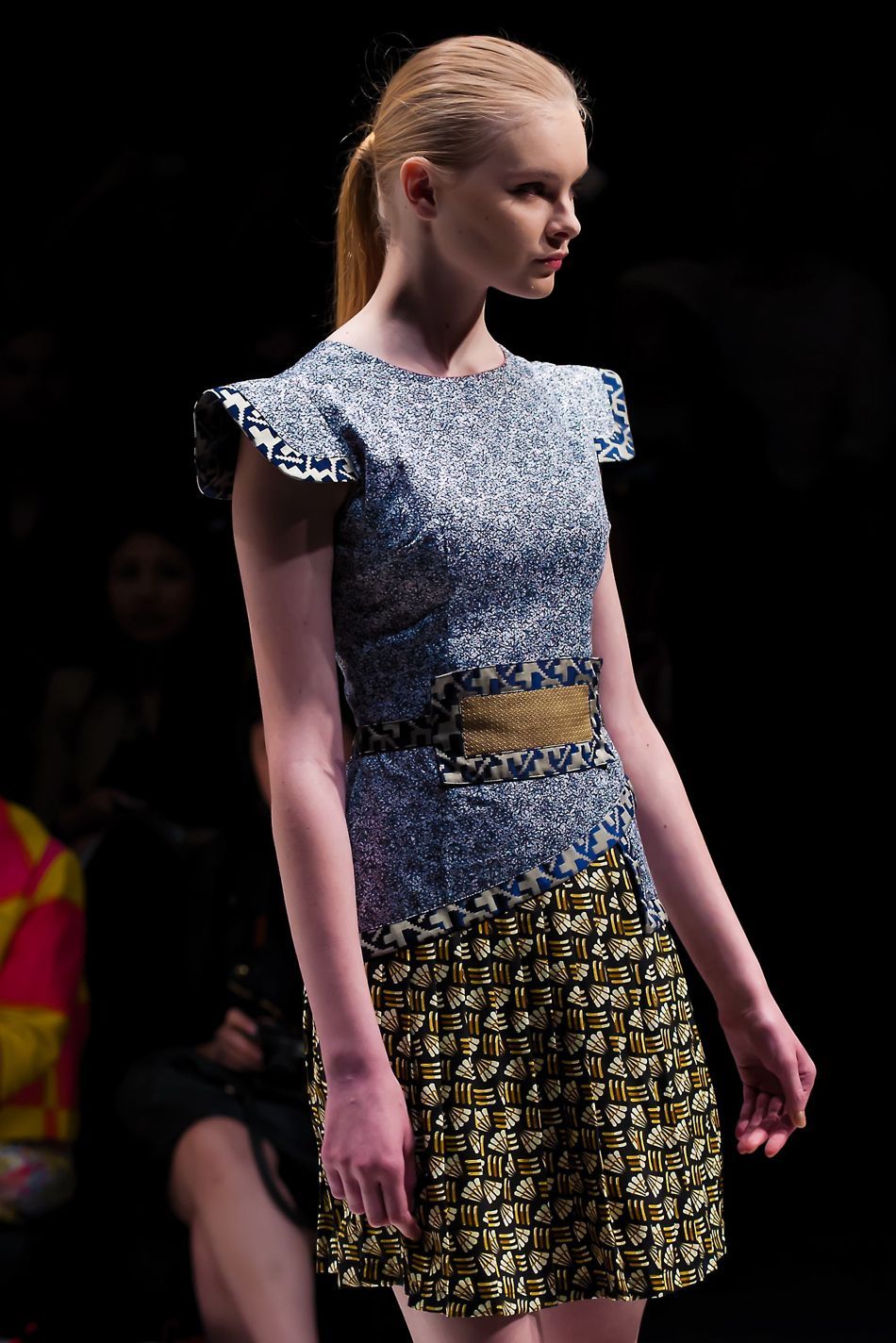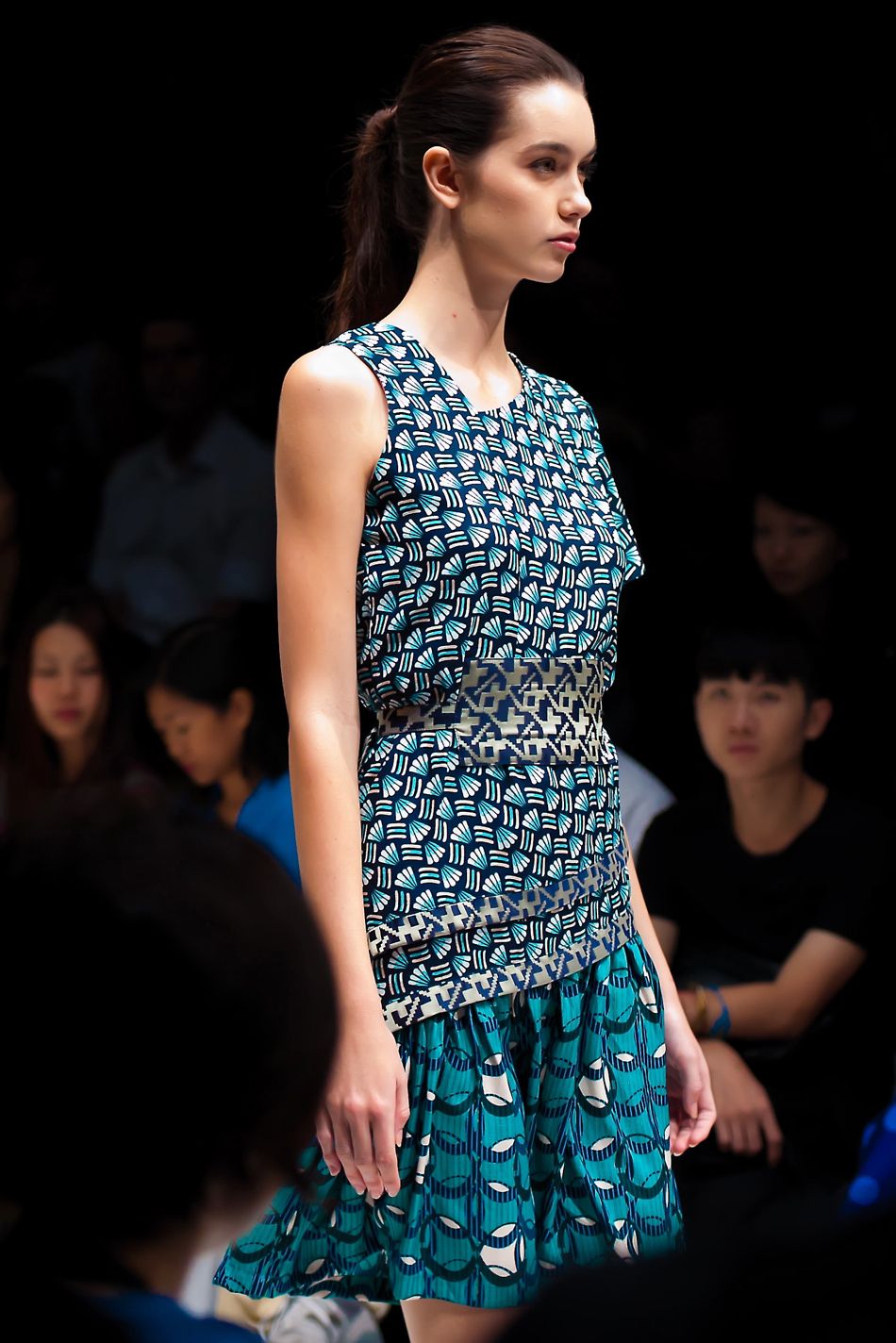 The architectural details provide inspiration and the subtleties of fashion genius take over.
Employing the use of vintage and traditional Asian textiles, the collection itself embodies the nation's struggle to balance progress with conservation, "embodying similar tensions between old and new, and particularly, between memory and money" as the designer puts it.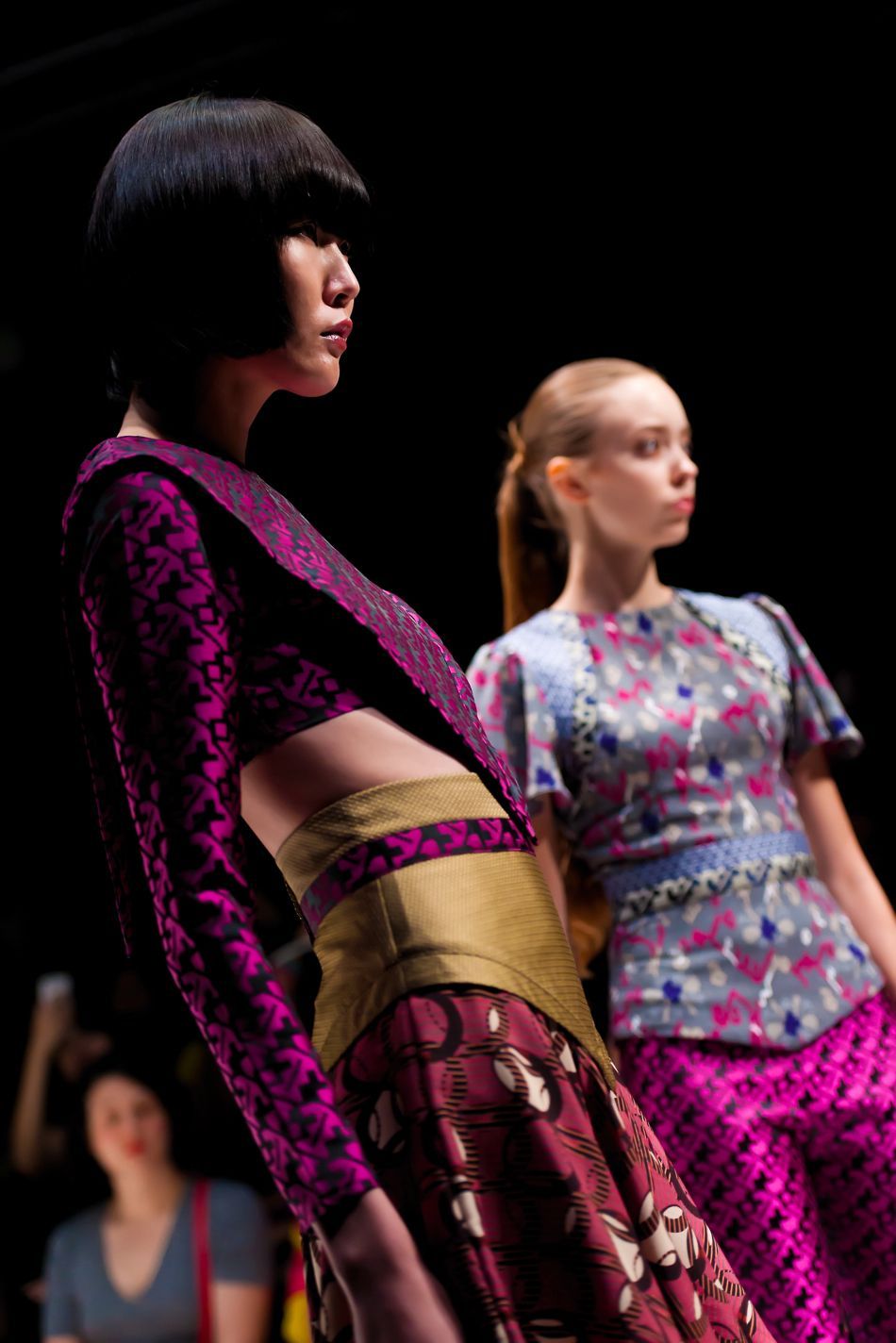 "Whenever I Fall at Your Feet" by Ong Shunmugam is supported by the National Heritage Board, the Preservation of Monuments Board, the Heritage Industry Incentive Programme and involves the collaborative efforts of five Singapore residents. 
The collection will officially launch on 11 July 2013 with a dedicated exhibition at the National Museum of Singapore.
For more information, go to: //www.ongshunmugam.com