For 175 years, Patek Philippe has been active without interruption in its métier since the company began in 1839, crafting timepieces considered by connoisseurs to be the finest in the world.
This reputation owes much to a philosophy coupling tradition with innovation; and in many ways, the company's growing stature is due to the fervent involvement of the Stern family, who acquired Patek Philippe in 1932 and have nurtured its development and well being.
Patek Philippe is the last independent, family-owned Genevan watchmaking company.
In painstaking development since 2007, the star of Patek Philippe's 175th anniversary is an unparalleled masterpiece: a double-faced reversible wristwatch, majestically finished, containing 20 complications and, as its name suggests, with a choir of chimes that have never before come together in any wristwatch – a grand complication reinventing and celebrating the music of time.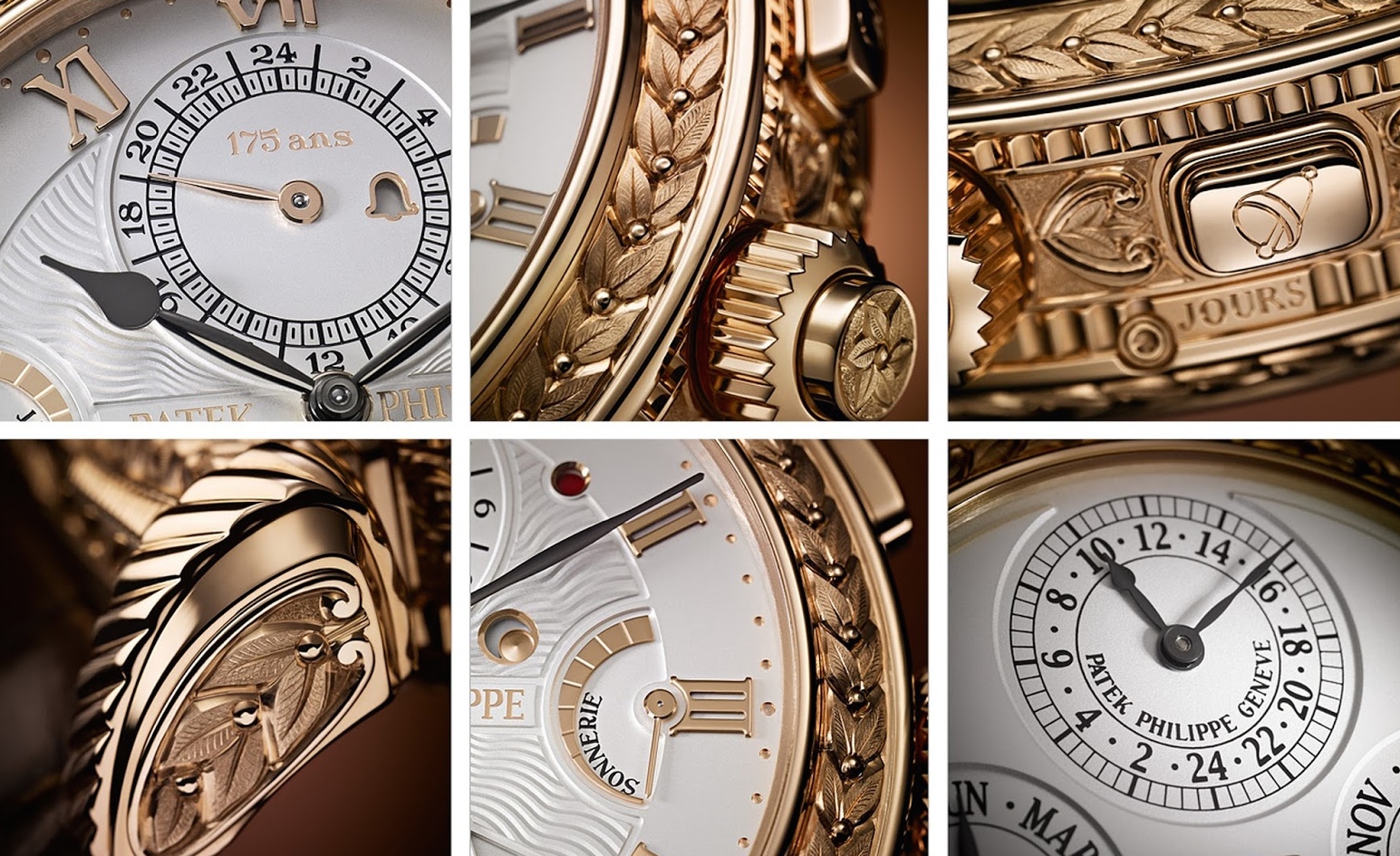 The watch measures 47.7 mm in diameter and has 1,366 individual components. It took eight years and 100,000 man hours to develop, 60,000 of which were spent just on the watch's movement.
Patek Philippe calls the Grandmaster Chime an "intelligent watch" with features such as a minute repeater, instantaneous perpetual calendar with a four-digit year display, and a second time zone. It also has two deluxe features that are a world-first for chime watches, including an acoustic alarm that strikes the alarm time and even a function that chimes the date.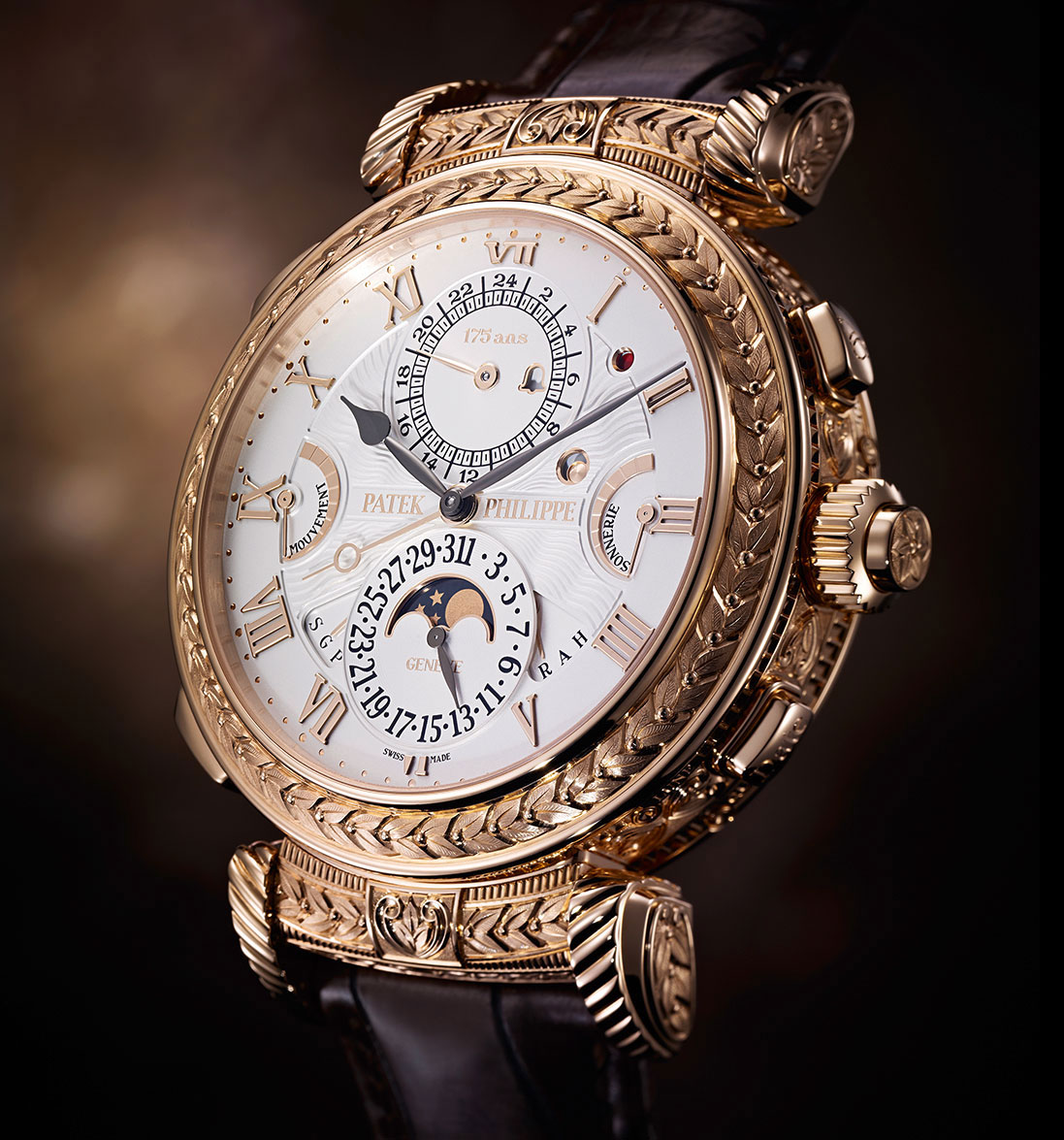 The timepiece is the first double-face wristwatch to be presented by Patek Philippe, meaning that it can be worn with either dial facing up — one shows the time, while the other shows the calendar. The "swivel case" enables a smooth reversal which took an astounding four years to perfect.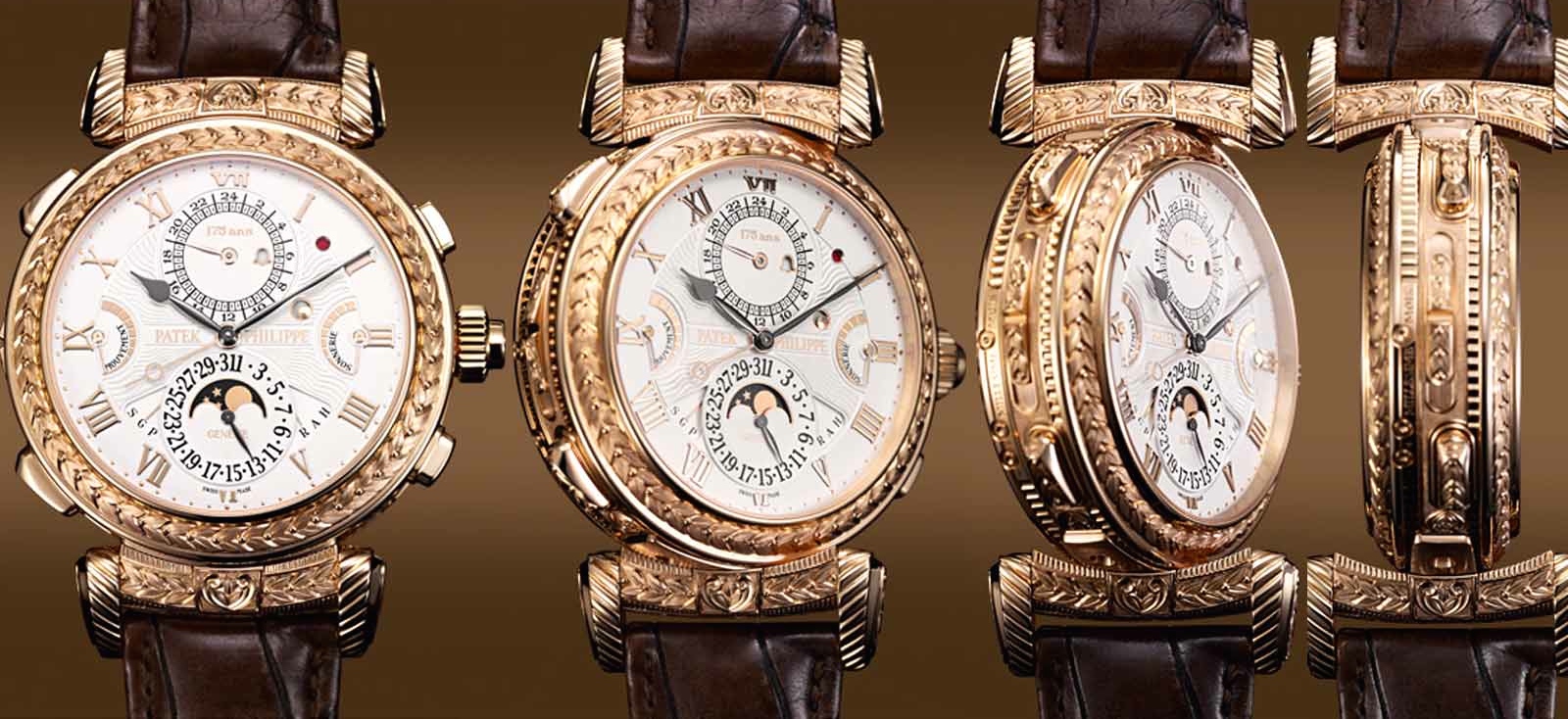 The 18k rose gold 16.1 mm thick clasp was fully engraved by hand. Even the strap is meticulously designed — hand-stitched and made from alligator.
This watch with an intricate inner life, marks a new pinnacle in haute horlogerie.
Only seven pieces with the unique engraved case will ever be made; six will be sold to collectors and enthusiasts, while the seventh will join the collection at the Patek Philippe Museum.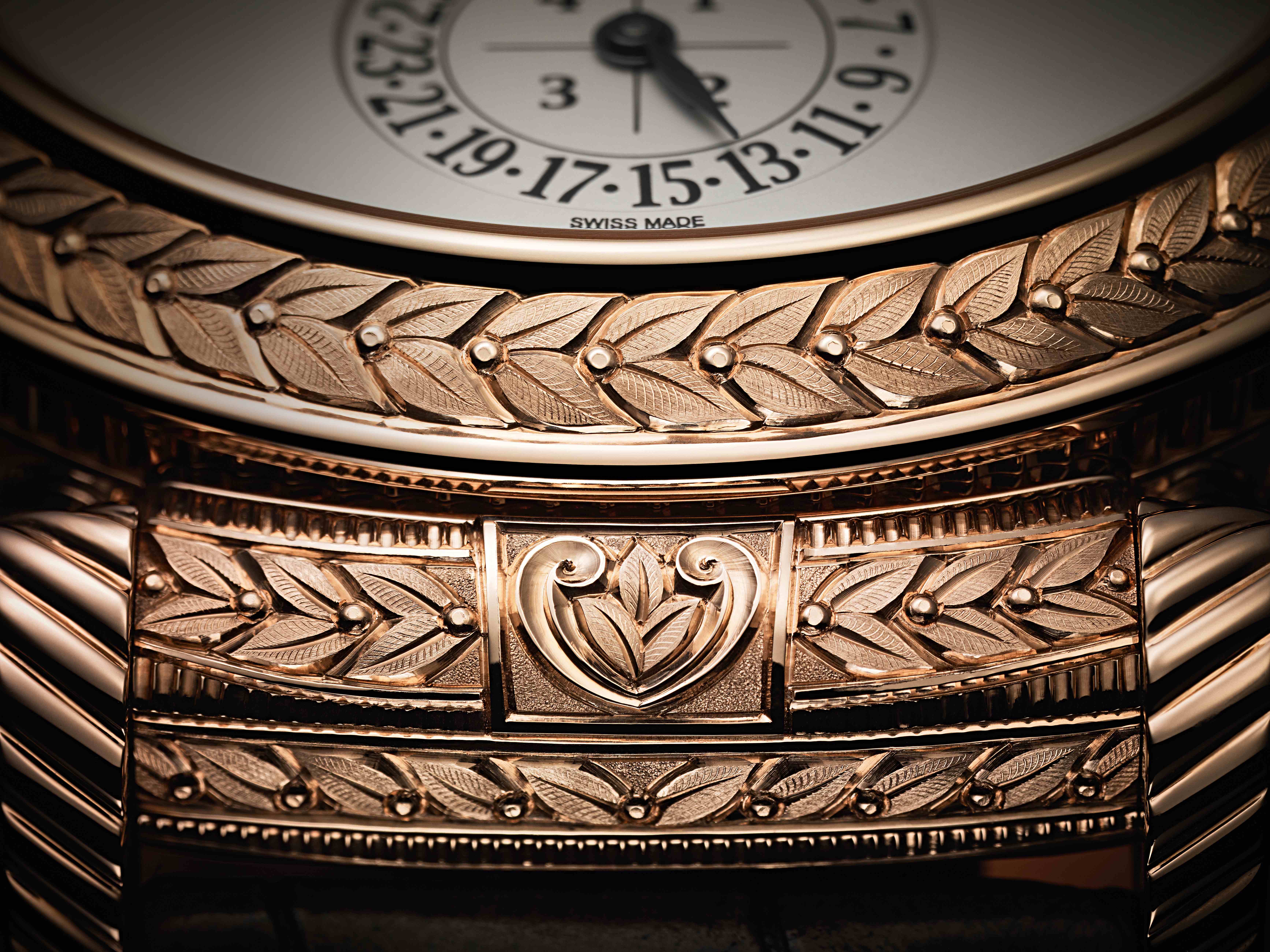 A watch of infinite variety and with a unique voice, the Grandmaster Chime deserves the regal laurels that decorate its case – it is a visionary triumph, as pleasing to the ear as to the eye, and a truly melodious companion.