By Scott Campbell | Photos from Van Cleef & Arpels
Van Cleef & Arpels' latest high jewellery collection was inspired by a 17th century French fairytale by Charles Perrault, entitled Peau d'Âne (French for "Donkey Skin").
Peau d'Âne is the story of a beautiful princess who flees her home for the forest wearing the skin of the magical donkey of her father, the king, who soon after he loses his mind because of the death of his wife.
Originally published in 1694, the tale was made into a film in 1970 by Jacques Demy, with a spectacular Catherine Deneuve in the role of the princess.
To celebrate the launch of its high-jewellery collection, Van Cleef & Arpels brought the story to life with a re-imagined setting on the grounds of the Château de Chambord in the Loire Valley, built by Francis I in 1515, and served magnificently as a symbol of French Renaissance style.
On arrival at the estate, the guests whose dress code were either ruby red or sapphire blue lawns, were welcomed by a majestic elephant, gilded carriages, horn-blowing hunters. The banquet also saw an entourage of models dressed in Gaspard Yurkievich showcasing the jewellery.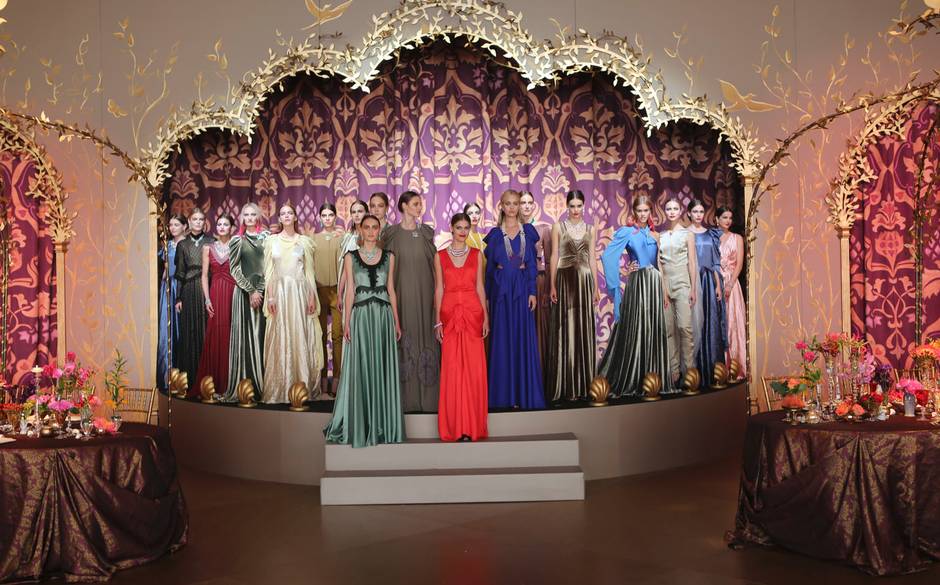 With more than 100 pieces, the Peau d'Âne collection recounts every detail of the original story, from the Enchanted Castle where the princess spent her childhood, translated into a diamond, sapphire and emerald encrusted brooch.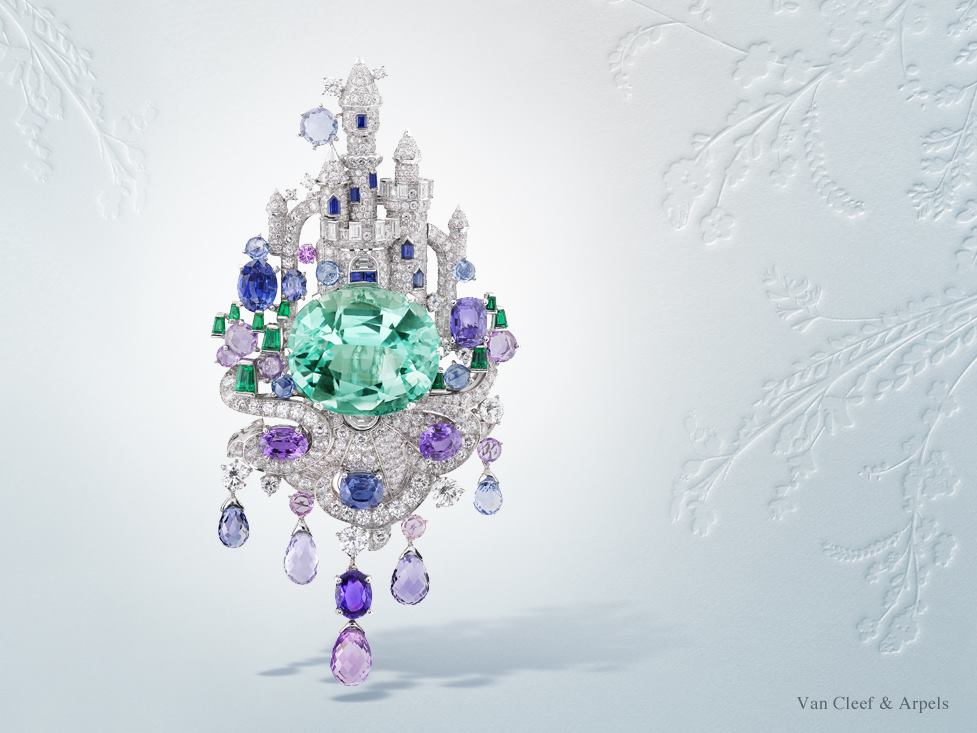 The part of the story with the princess' impossible demands which included three dresses that represented the sky, the moon and the sun, were re-imagined as diamond brooches featuring turquoise, tourmalines and green garnets (for the sky), blue and mauve tanzanite and sapphires (for the moon) and yellow tourmalines and sapphires (for the sun).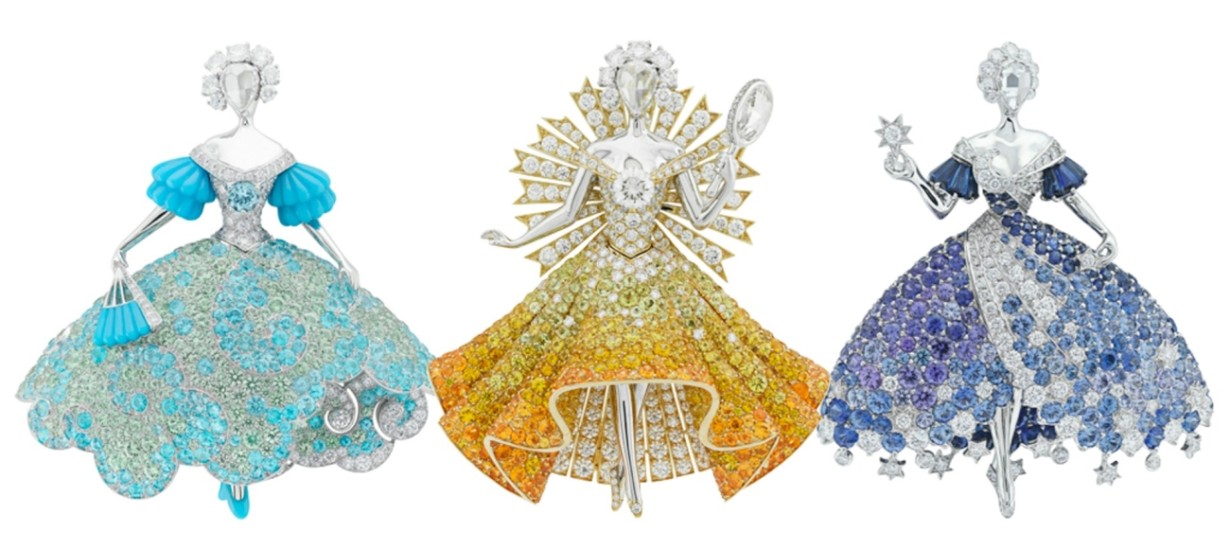 "We thought it was time to go back in history to discover the art, poetry, literature and architecture of the early 16th century when the beautiful castle of Chambord was commissioned," said Nicolas Bos, Van Cleef's CEO and Creative Director on the inspiration for the new collection.
We wanted to give another, 21st century interpretation using our own art: exceptional stones and the magic of our workmanship, to recreate the magic and poetry of that fairy tale."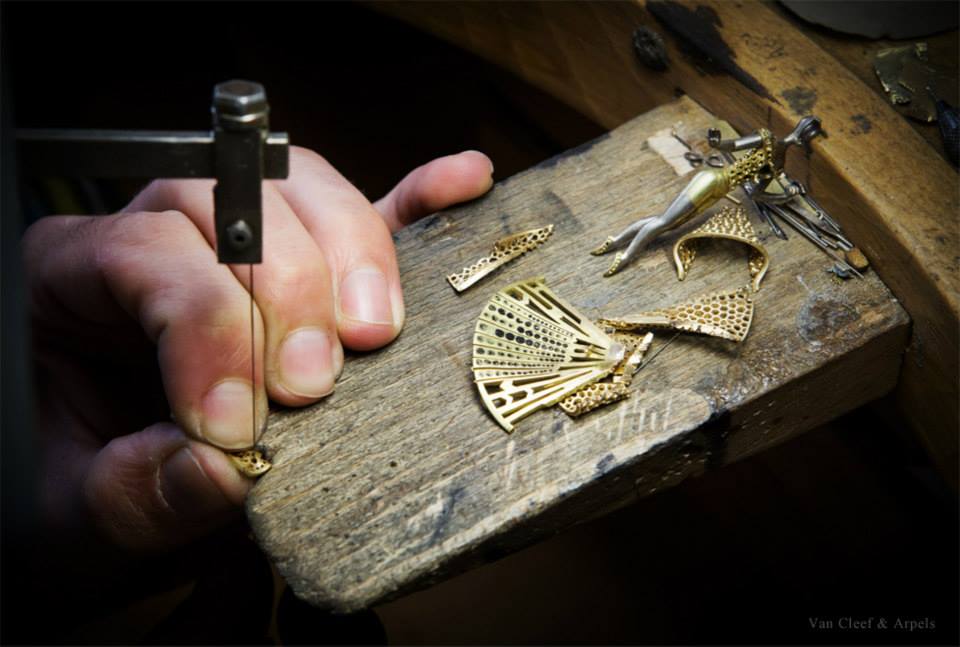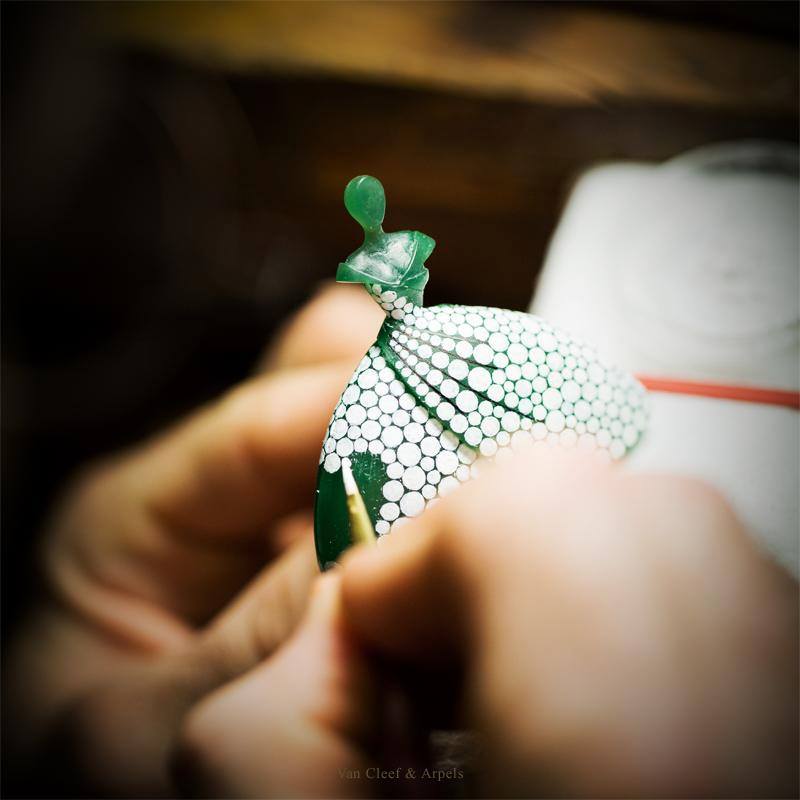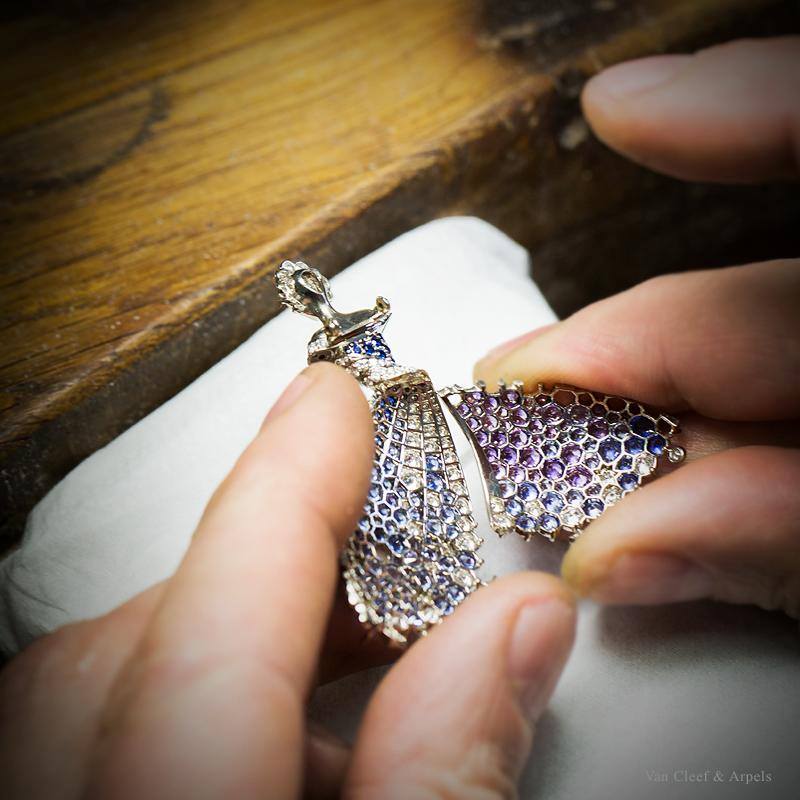 Each piece of the Peau d'Âne collection is unique and has been created by Mains d'Or, the master jewelers from Van Cleef & Arpels' famed workshops, Les Ateliers, located on Place Vendôme in Paris.
The collection will be showcased at La Biennale des Antiquaires in Paris in September.