An outdoor installation resembling a larger-than-life Tyrannosaurus Rex, standing at 4 metres and a length of 7 metres, created by artist Philippe Pasqua can be seen at the Seine River in Paris.
Strategically placed near the Eiffel Tower providing for a perfect photo opportunity, the art piece is set to draw tourists to the French capital this summer.
Tourists can capture a picture of the T-Rex with the Eiffel Tower in the background, creating a unique view of the Parisian skyline.  
Built of chrome and aluminum by the French artist, the replica dinosaur is made of 350 bones, and was modeled off of an actual prehistoric skeleton and comes with all the menacing features of the Jurassic predator -- razor-sharp teeth, huge skull and a massive tail.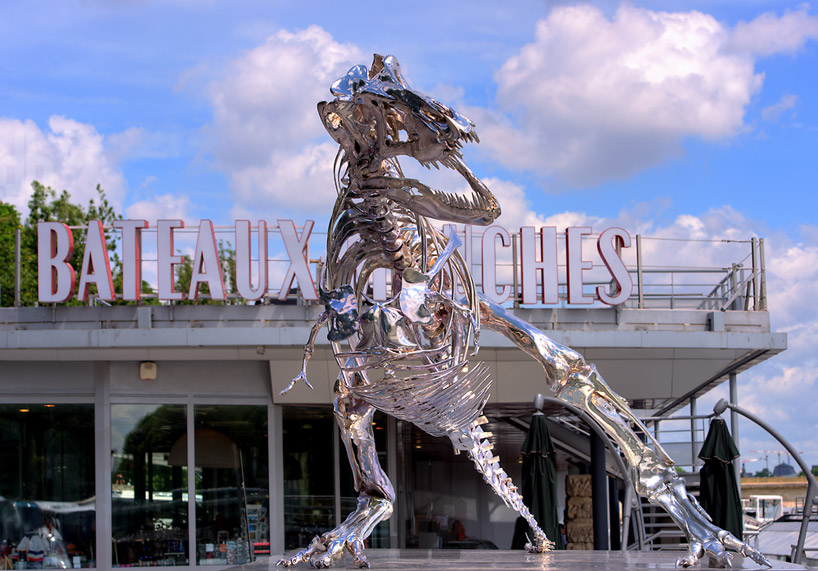 Currently seen standing on the platform of the Compagnie des Bateaux-Mouches on the Seine River, the T-Rex was commissioned by Charlotte Bruel-Matovic, daughter of the founder of Bateaux-Mouches, in an attempt to promote contemporary art along the river.
---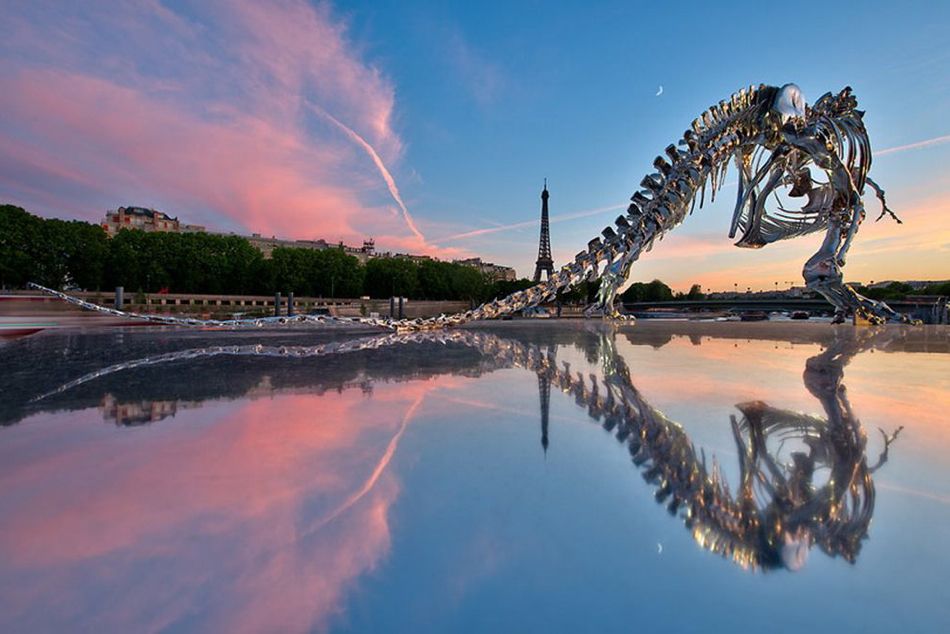 A day view of Philippe Pasqua's T-Rex
---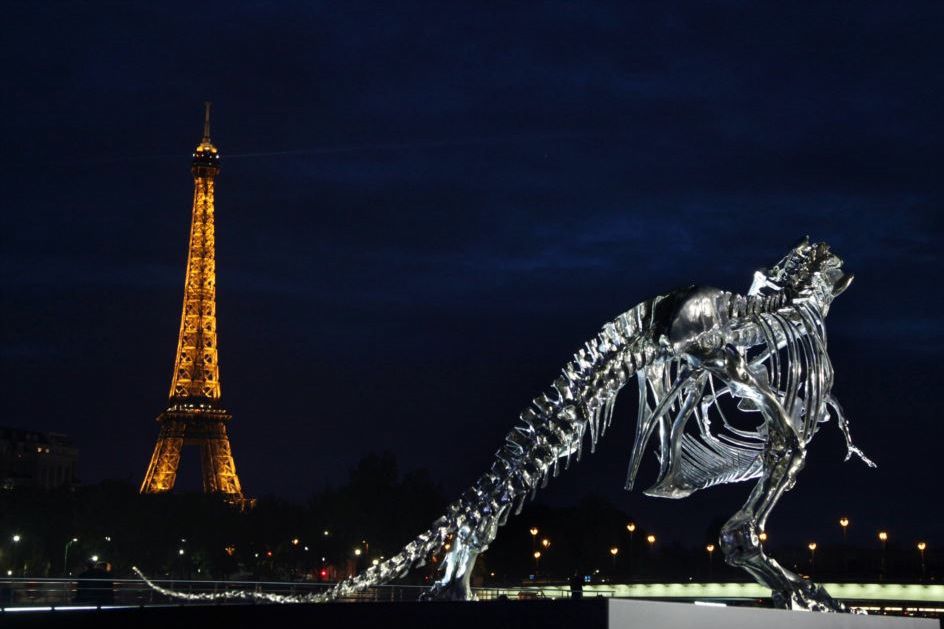 A night view of Philippe Pasqua's T-Rex