Beginning in May, Harrods will be hosting a multi-faceted area encompassing all parts of Prada and creative director Miuccia Prada's world, including its first ever Pradasphere café.
"Pradasphere will transport our customer into the fabulous world of Prada here at Harrods, marrying two brands synonymous with luxury, design and creativity," said Helen David, Harrods's fashion director.
We've worked with the Prada team behind the scenes to create a phenomenal, unique experience, celebrating the brand's history as well as the creativity of today."
Set to be housed on the iconic retail store's fourth floor, Pradasphere will feature pieces from past collections; showcase special projects, collaborations and experiments; and the windows will play host to treasures from the Prada archives as well as a capsule collection of ready-to-wear, bags, shoes and accessories inspired by iconic Prada collections from the last 100 years - developed exclusively for Harrods.
"We will take Harrods customers on a journey from the moment they arrive at the store, after passing our world-famous windows, to the Prada café, and to the exceptional exhibition we are creating on the fourth floor," David added.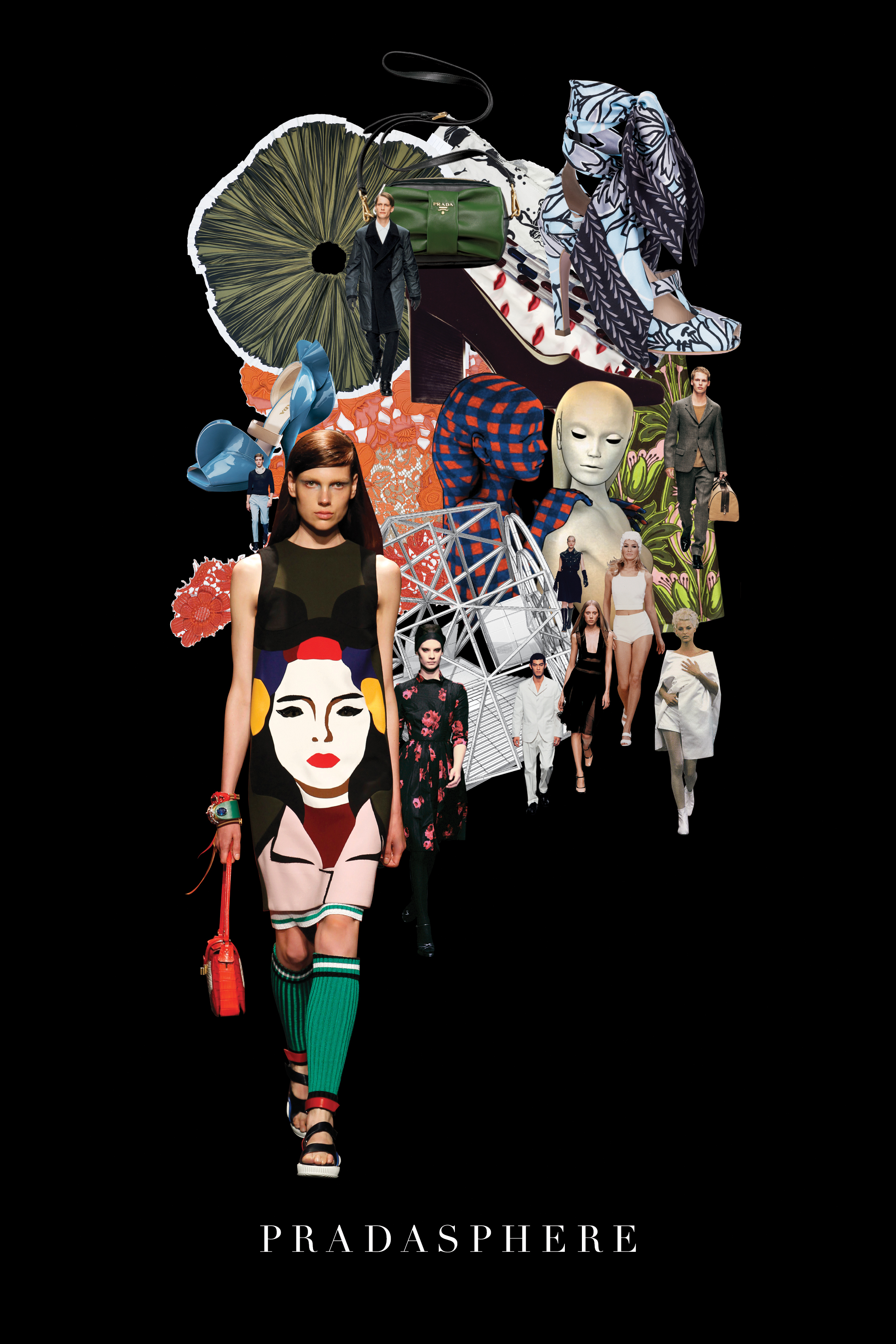 Prada will also present an exclusive capsule collection for the store, featuring a range of ready-to-wear pieces as well as bags, shoes and accessories with Miuccia Prada taking her creative inspiration from the brand's extensive archives for the pieces.
Throughout the month, Harrods' famed Exhibition Windows will be stocked with a mix of historic pieces and brand new creations.