By Kien Lee
The year was 1962 when Rado first launched the DiaStar Original. Its truly original shape was a true milestone and helped to establish Rado as THE design brand.
The DiaStar Original would plant the flag as the world's first scratch-proof watch with its case made of a spectacularly-resistant tungsten carbide alloy called "Hardmetal". Six decades later, it would take on a new material, Rado's Ceramos™.
The DiaStar Original 60-Year Anniversary Edition has been created in collaboration with the Swiss designer Alfredo Häberli. The goal was to revisit the model, with subtle but notable changes to mark its sixtieth anniversary, to keep the strong personality of its predecessor, while also adding the best and latest innovations.
The designer Alfredo Häberli (*1964) describes himself as a blend of Swiss precision and Latin American emotionality and has thus achieved international renown. In his Zurich based studio «Alfredo Häberli Design Development», the Buenos Aires-born designer conceives the reduced and the inventive, combining functionality with soul and humour. Instead of following trends, he tries to find his own solutions. Today, more than thirty years after opening his own studio in 1991, he still realises his visions for brands such as Iittala, Baufritz or Andreu World with the same level of passion, discipline and élan as on day one.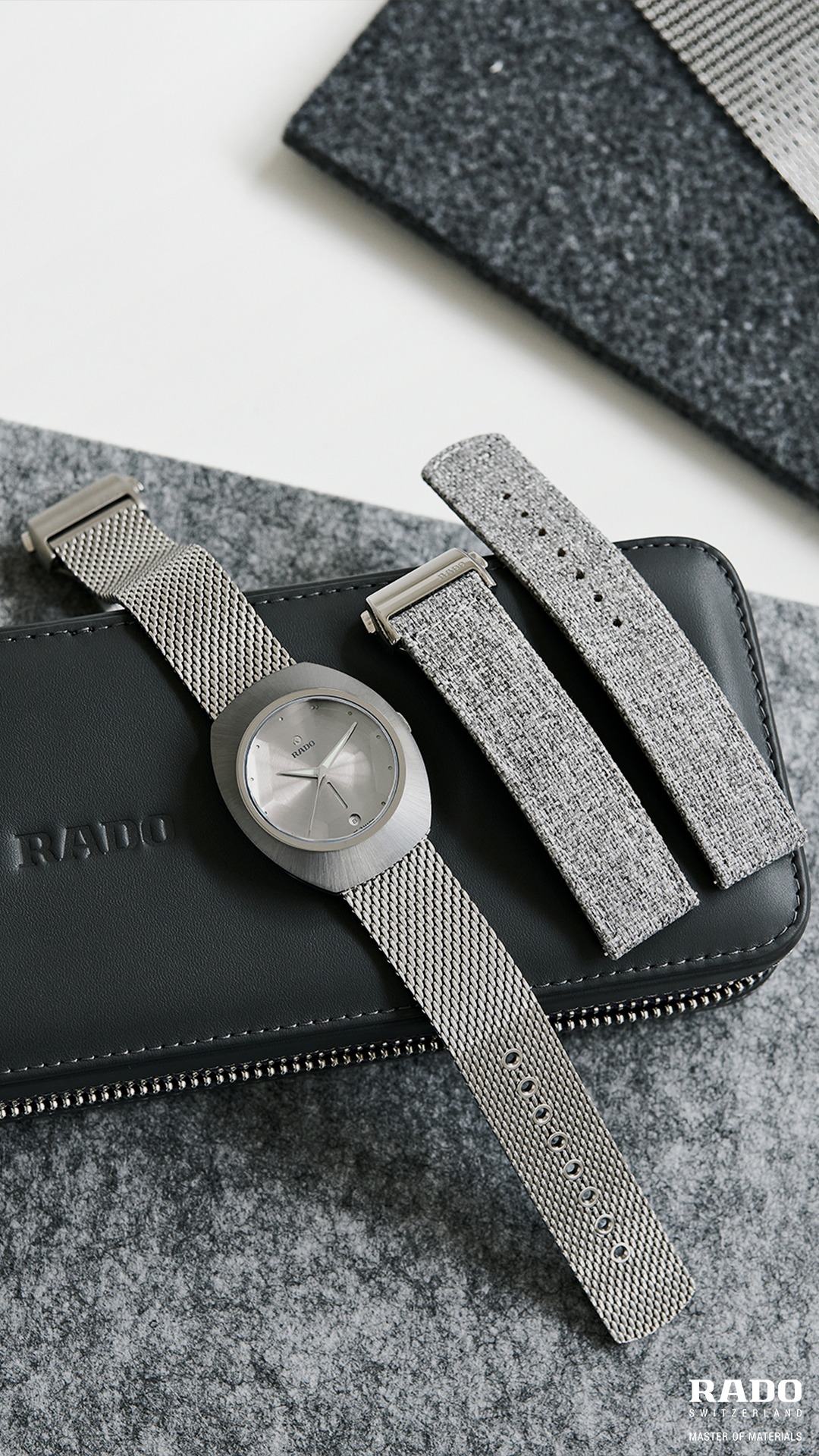 The unique piece is framed by a radial-brushed Ceramos™ coiffe with polished angles and detailing set over a matching, monochrome stainless steel case, a sapphire crystal with hexagonal facets marks six decades since the original watch.
The Rado R764 automatic movement with 80 hours of power reserve ensures reliable and precise timekeeping. The watch stands today as it did in 1962 for dependability, lasting beauty and endless wearing pleasure.
The watch is available in both an Anniversary Edition, as well as a standard DiaStar Original model with a parallel-stripe-faceted sapphire crystal, polished and brushed H-link stainless-steel bracelet, and a range of different exciting dial colours in blue, grey and green.