The Fall-Winter 2023-24 season's offerings from the Polo Ralph Lauren Originals collection seamlessly blends quality craftsmanship with understated elegance.
Drawing inspiration from the illustrious history of English motorsport and academia, the collection features a selection of enduring styles rooted in the exquisite craftsmanship of carefully curated fabrics.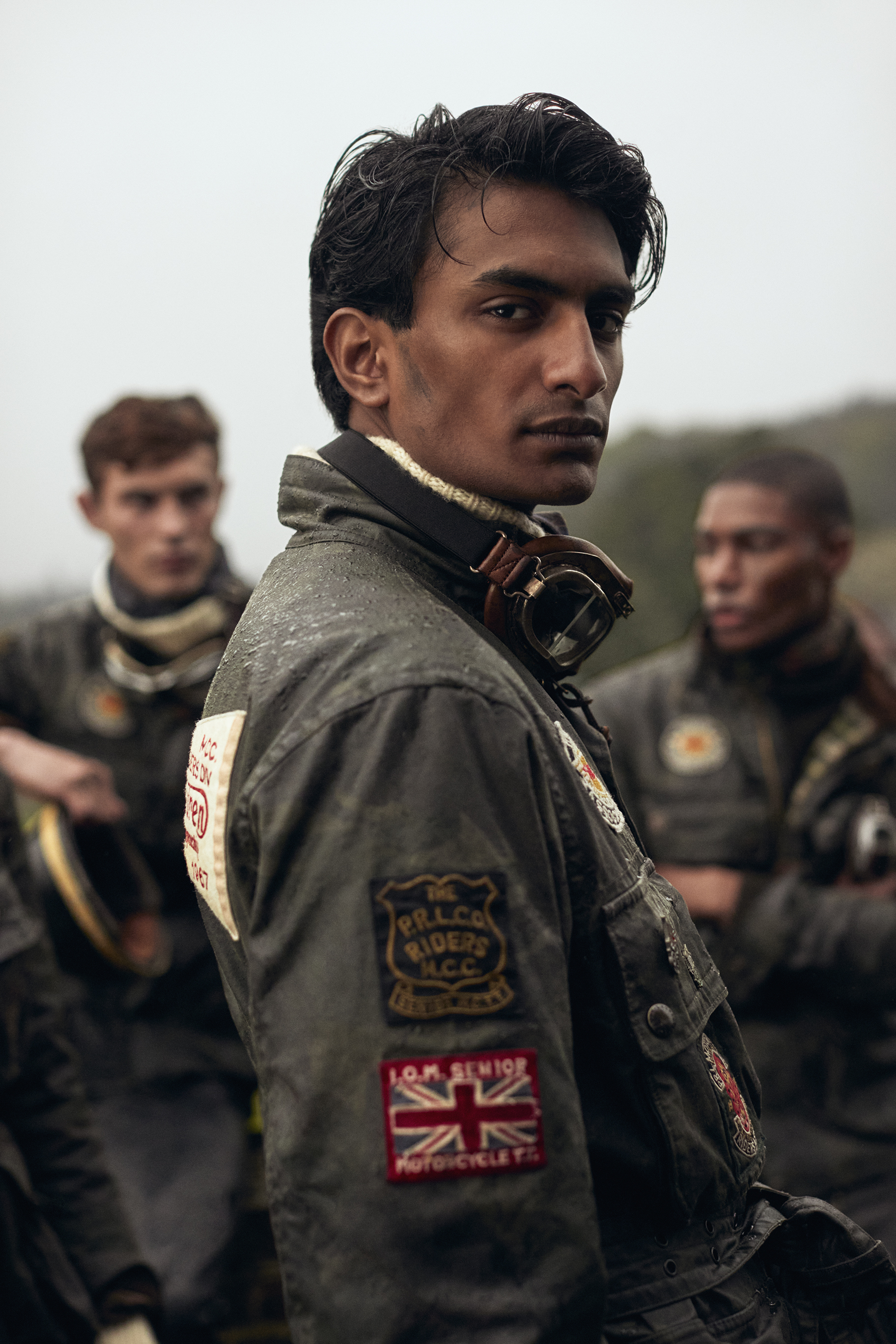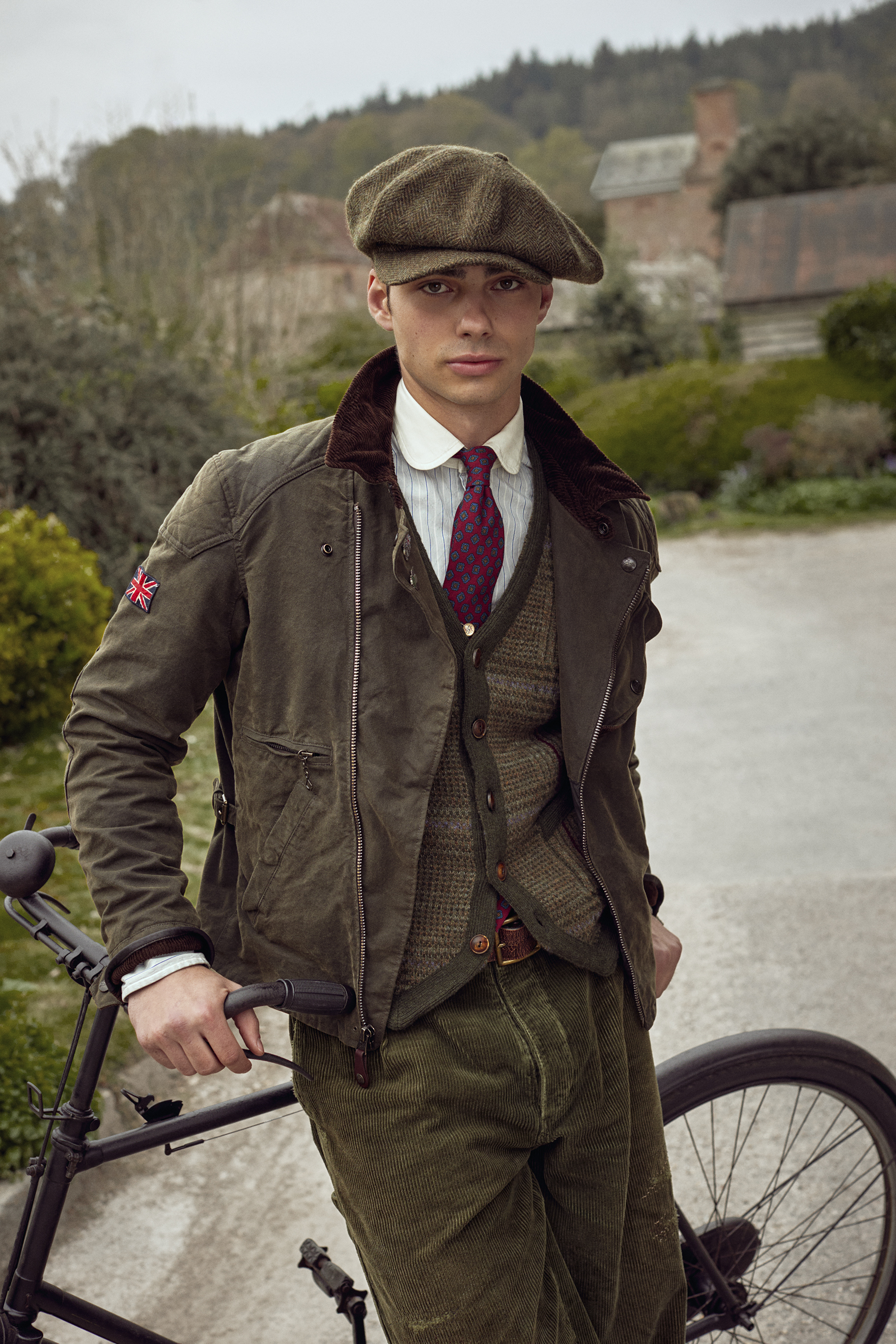 Key styles include the Camo Oilcloth Jacket, a reimagined silhouette of a vintage motorcycle jacket from the Ralph Lauren archive crafted from British Millerain® oilcloth fabric. In a handheld, multistep process, the camo-print cloth is coated and washed to subtly reveal its pattern. Mixed-media patches that reference traditional racing apparel are updated with logo graphics for a time-honored look that's distinctly Polo. The Asymmetrical Oilcloth jacket draws inspiration from an archival Ralph Lauren piece, featuring authentic racing details that include quilted piecing for extra protection and vintage-inspired racing pins. Also crafted with British Millerain® oilcloth, the fabric is woven from cotton and coated with a layer of wax.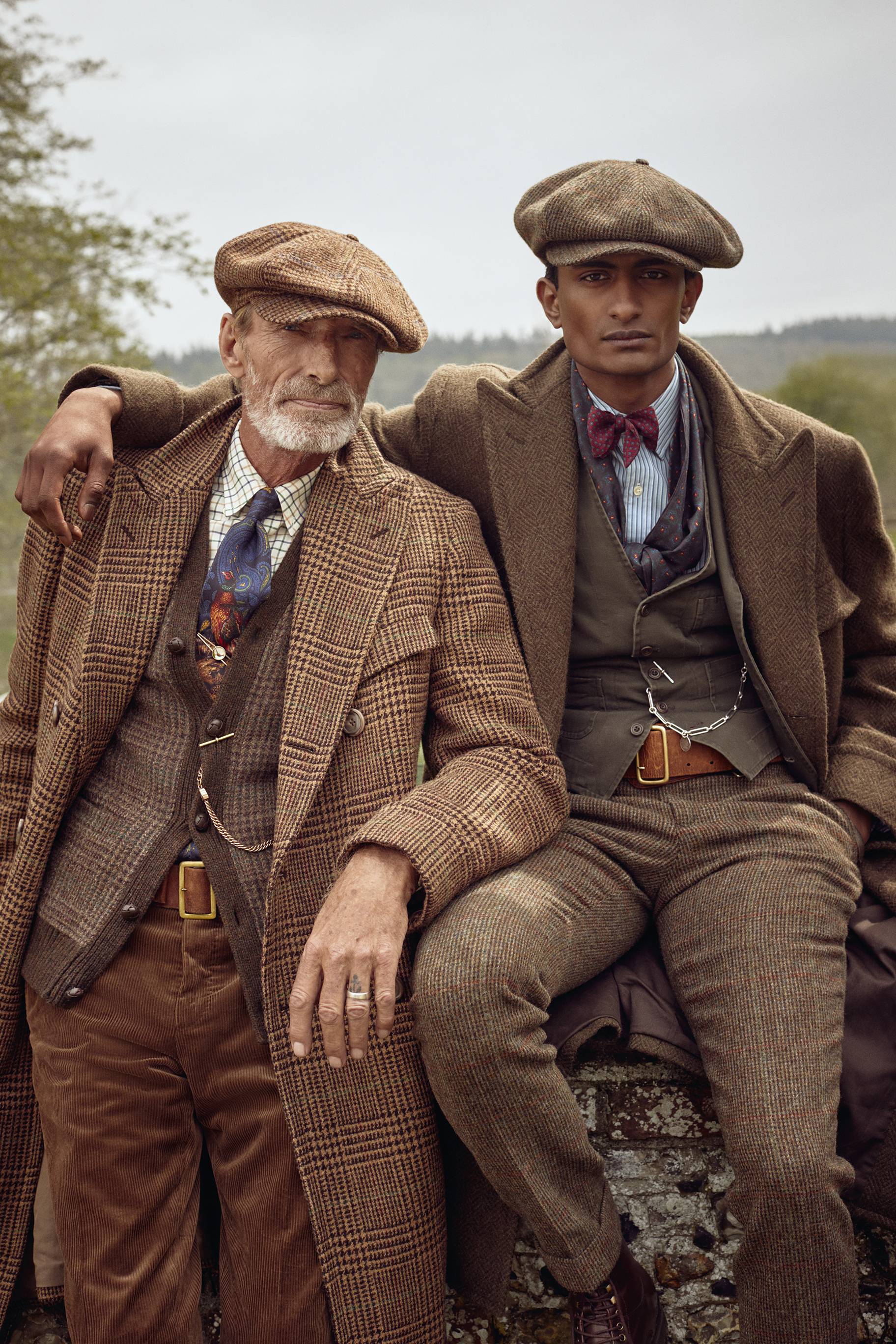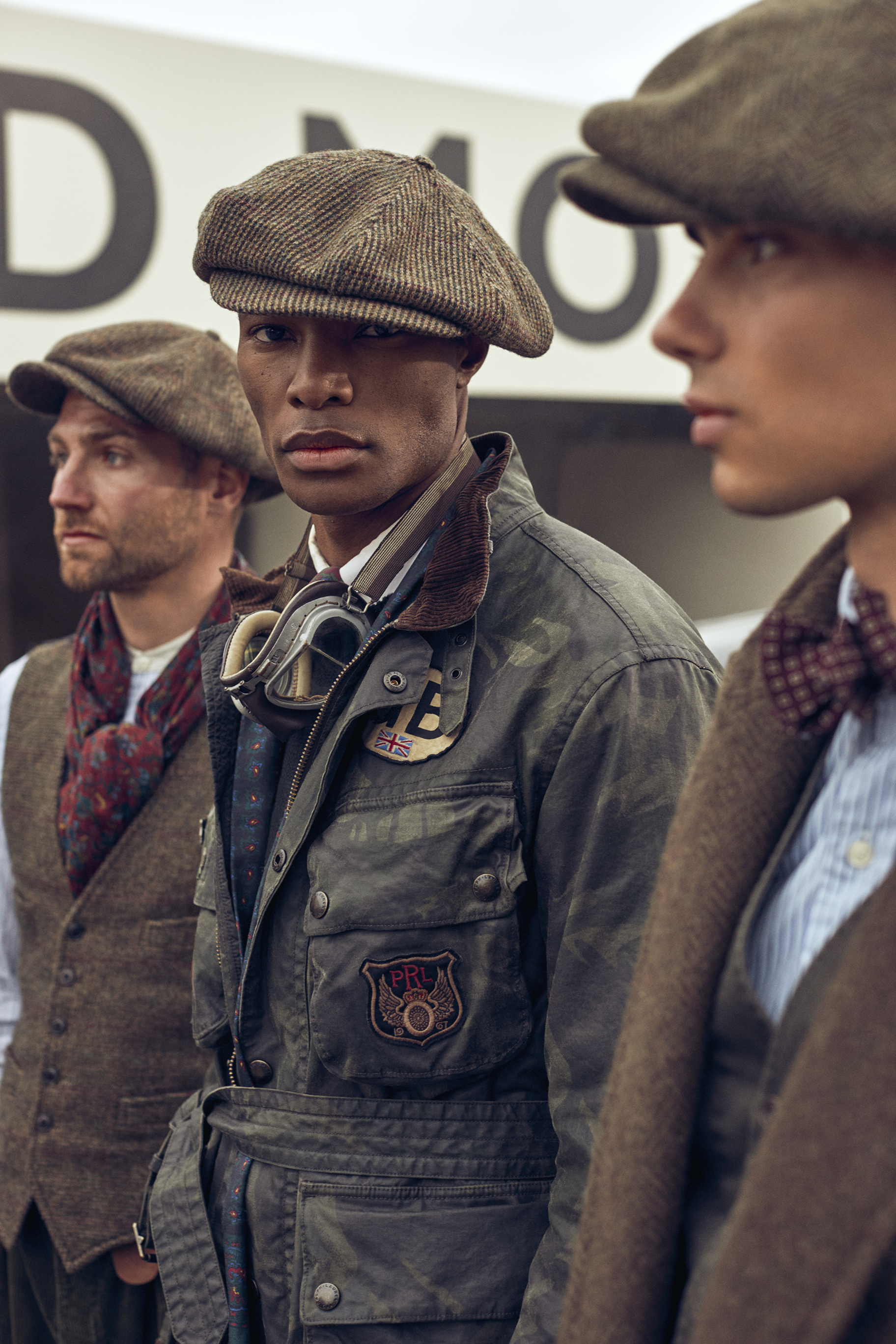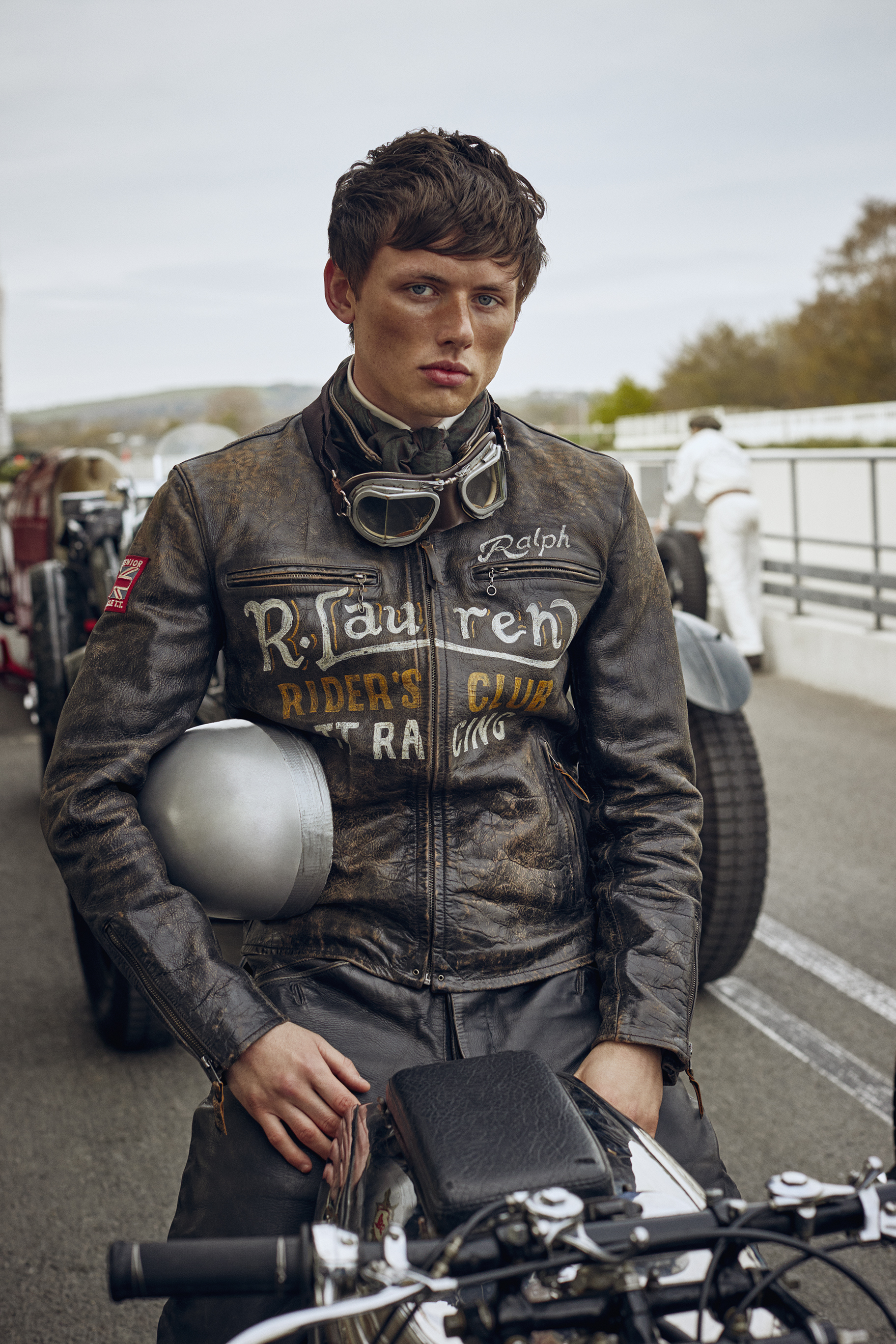 The Hand-Painted Leather Cafe Racing Jacket was inspired by a jacket from Mr. Lauren's personal wardrobe. It is carefully hand-distressed and treated with a crackle effect to emulate a cyclist's wear. Each one is individually painted by artisans with signature graphics that nod to the advertisements that were emblazoned on classic café-racing apparel.
Classic Polo Ralph Lauren pieces are also prominent in this collection, from Fair Isle Sweaters featuring intricate patterns made of 13 unique yarns in rich seasonal colors to The Greatcoat, a Polo staple. The oversized coat with subtle purple overcheck is another style that was re-imagined from Mr. Lauren's personal vintage wardrobe.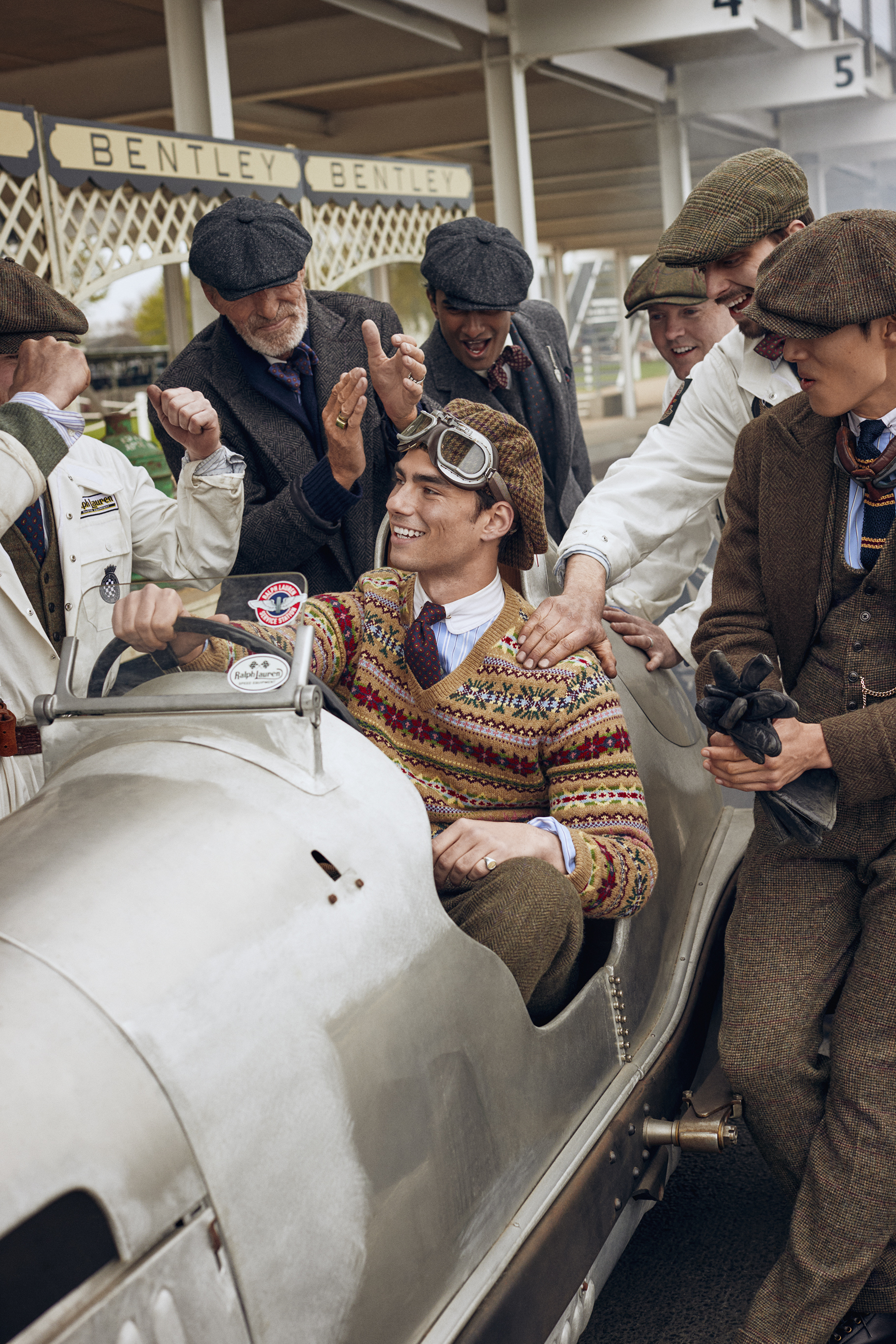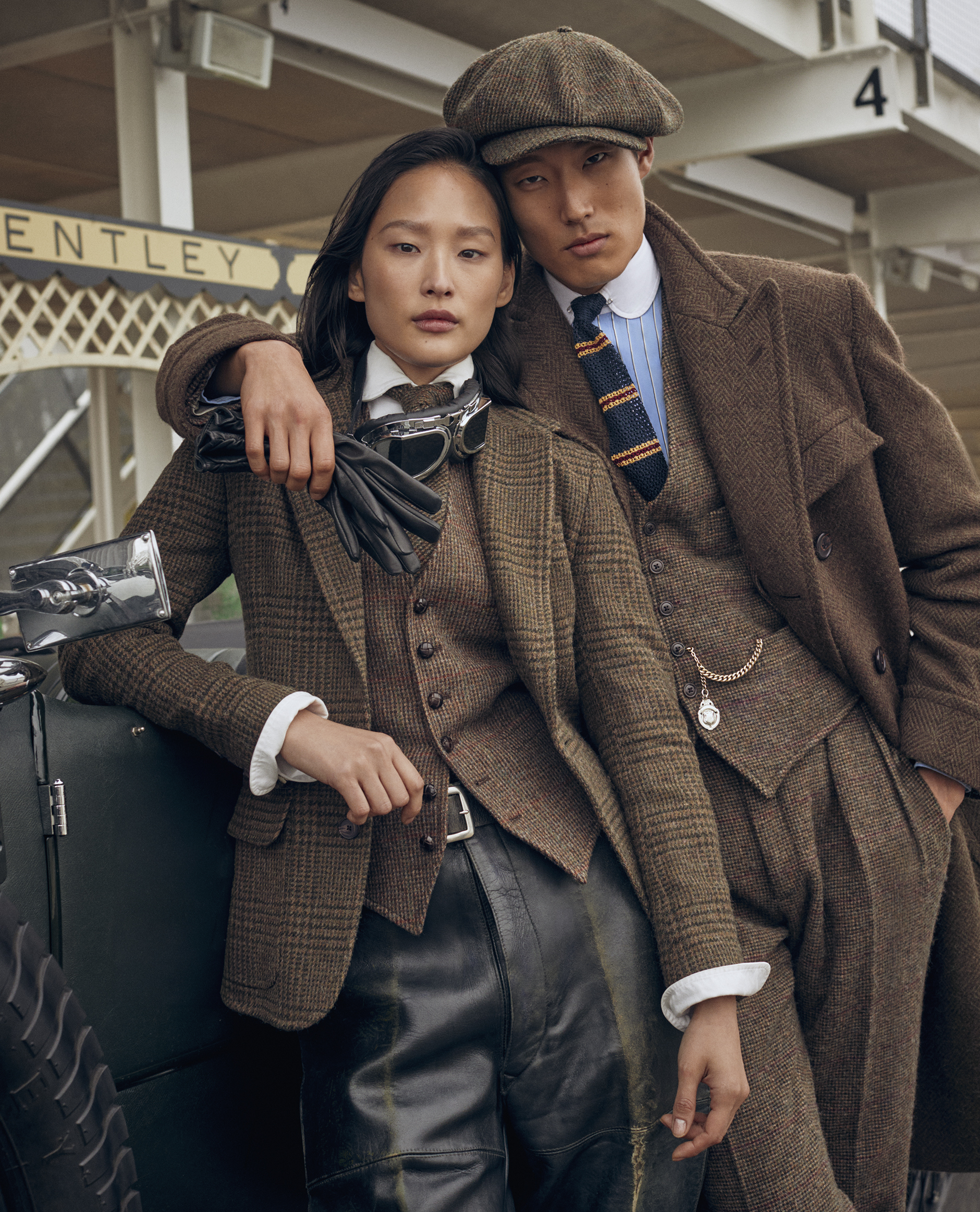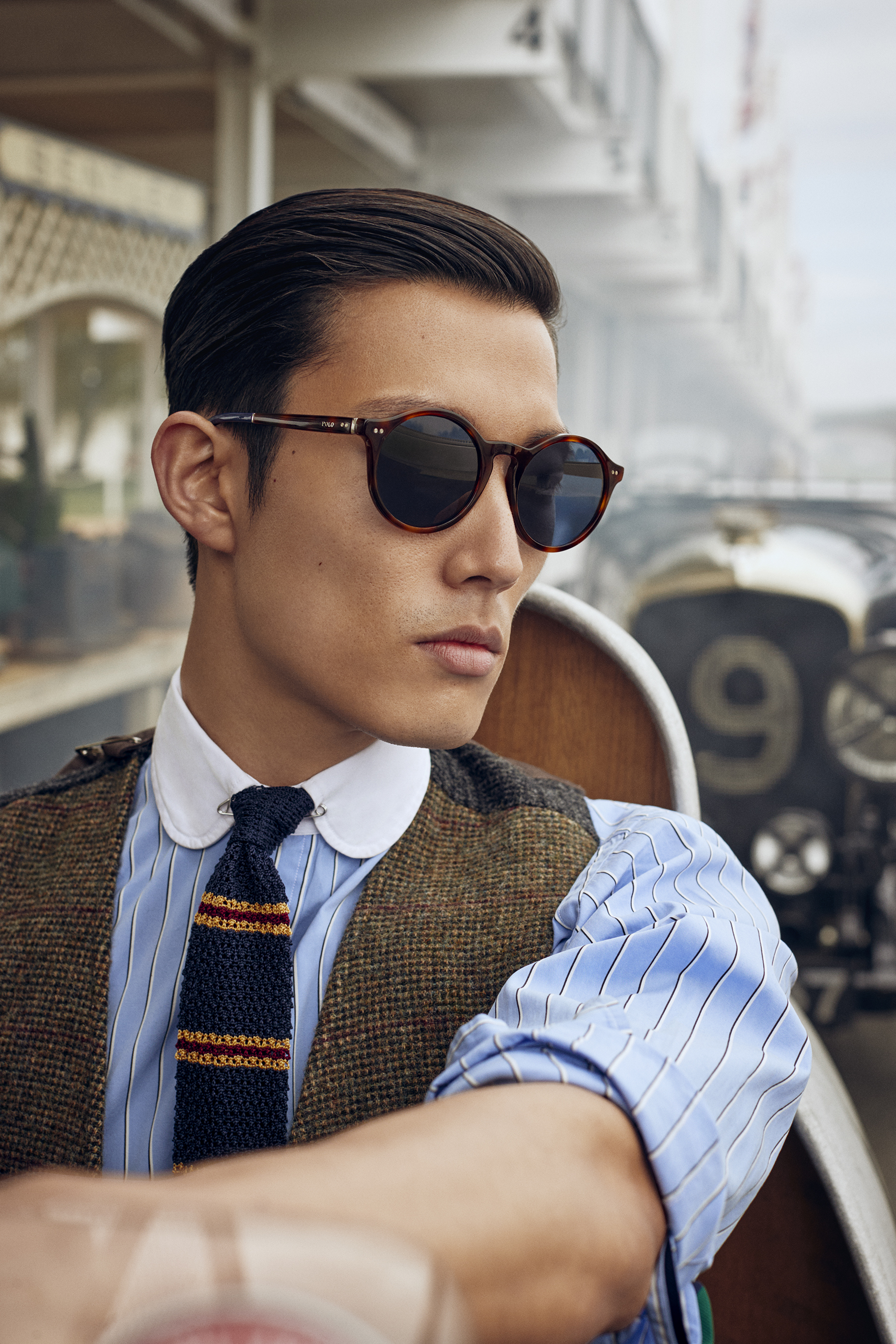 Shot by renowned photographer, Richard Phibbs, the campaign was captured amongst the buzzing pit lane of the iconic Goodwood Motor Circuit racetrack, to the serene backroads of the English countryside.
The images were inspired by the early days of Grand Prix history when racing gear, classic workwear, and finely made tweeds were worn by those who started the legacy of motorsport.
The campaign will be brought to life over the course of three days at the Goodwood Revival festival through physical and phygical amplifications.