The opening of the Royal Mansour in Marrakech, Morocco has redefined the gold standard of luxury hotel properties.
One of the few privately-owned hotels in Marrakech and already a member of Leading Small Hotels of the World, Royal Mansour is elegantly composed of 53 individual riads, three restaurants, and an authentic Moroccan spa.
Built into the ancient wall of Marrakech, the hotel recreates a historical medina of Andalusian courtyards interspersed with winding, shady alleyways and spectacular water displays and fountains.
Each riad is uniquely designed and furnished with silks and brocades, ornate tiles, and handcrafted wood and antique furniture.
Lobbies welcome guests into an open-air courtyard surrounded by a bar, living area, and in some cases, a dining room; first floors house bedrooms overlooking the courtyard; and roof terraces with sun beds and private pools provide stunning views of Marrakech or the Atlas mountains.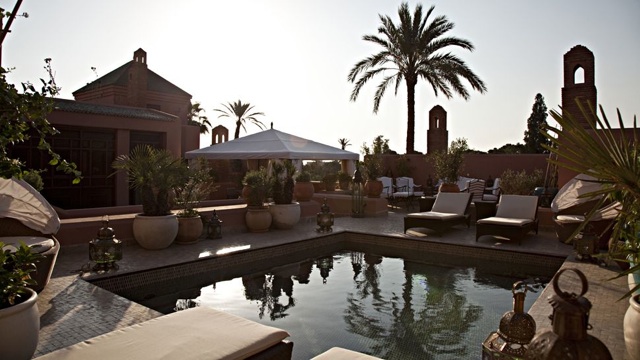 The distinctive and ingenious hotel design is exemplified by a labyrinthine series of underground tunnels to each of the 53 riads.
Only the staff will access these tunnels thus guaranteeing the utmost privacy, discretion and seclusion satisfying even the most high profile of guests.
Its meticulous design authentically represents the classic forms of the traditional medina, comprising 1 to 4 bedroom riads, restaurants and spa arranged around the main reception building with its striking lobby, dining bar, lounges and library.
Set in 3.5 hectares of manicured gardens, Royal Mansour Marrakech hotel property is conveniently located within the medina and just 15 minutes from Marrakech Menara International Airport.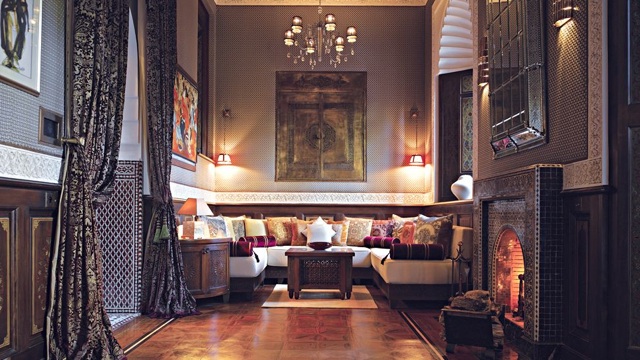 Additional features will be 24-hour room service; 24-hour valet & maid service and 24-hour butler service, ensuring exceptional levels of service are met. Other facilities include two swimming pools, a children's club, Wi-Fi in all public areas and an art gallery.
Royal Mansour, Marrakech is ideally located within walking distance of many of Marrakech's key attractions including the atmospheric Jamaa El Fna Square, the Koutoubia Mosque, Old Medina and souks, the Marrakech Museum as well as Palais Bahia and La Medersa.
---
See more photos on our Facebook page