Moët & Chandon has announced a new international advertising campaign featuring Scarlett Johansson, celebrity ambassador for the brand since March 2009.
Developed by Paris-based Works Advertisement Agency and shot by renowned British photographer Tim Walker in Fall 2010, the campaign consists of three photographs that embody the sense of glamour, grandeur and generosity inherent to the brand.
Revisiting Moët & Chandon's original advertising campaign that introduced Scarlett Johansson as the brand's first celebrity ambassador, Walker's new photographs bring to life the rich heritage and savoir-faire of the world's leading champagne.
"Moët & Chandon, the most loved champagne since 1743, is a universal symbol of joie de vivre and success. This new campaign highlights a return to the immutable elegance and glamour that are inherent to both Moët and Scarlett" said Moët & Chandon President & CEO Daniel Lalonde.
Shot on occasion of Moët & Chandon's "Tribute to Heritage" celebration in September 2010, the campaign's three visuals depict Johansson at Trianon, an impressive residence built by Jean-Rémy's Moët between 1805-1817 on the Moët & Chandon Estate in Epernay, France. Combining ewith romantic motifs, the images reflect Walker's signature style.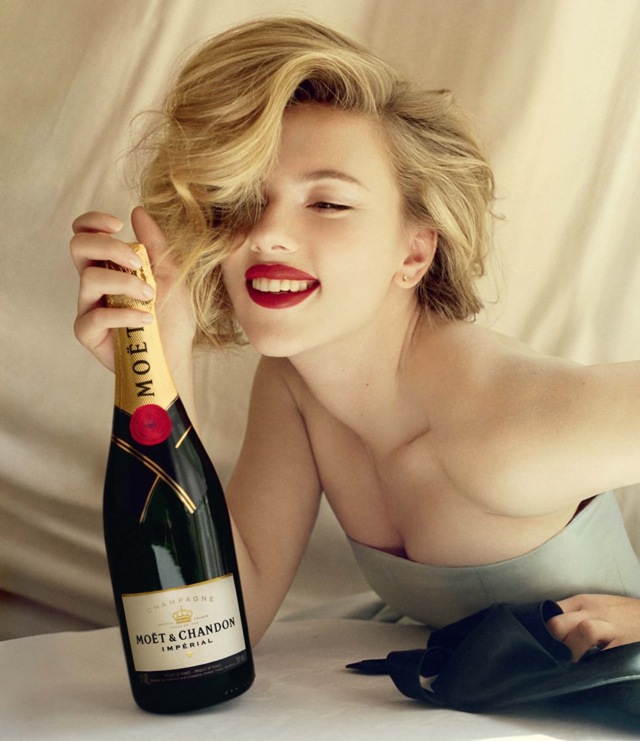 In the first image, Johansson holds in hand a bottle of Moët, which she looks upon with warmth and sensuality, evoking the brand's allure.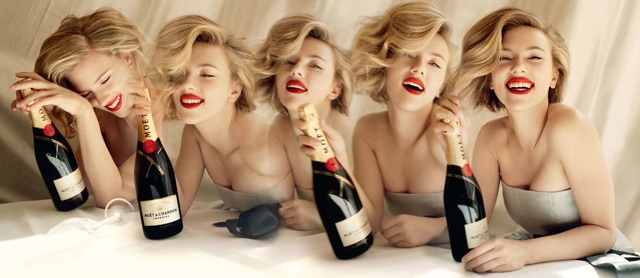 In the second image, a time-lapse photograph sequence of five spontaneous images captures the star's playful smiles and casual gestures, revealing her extraverted nature.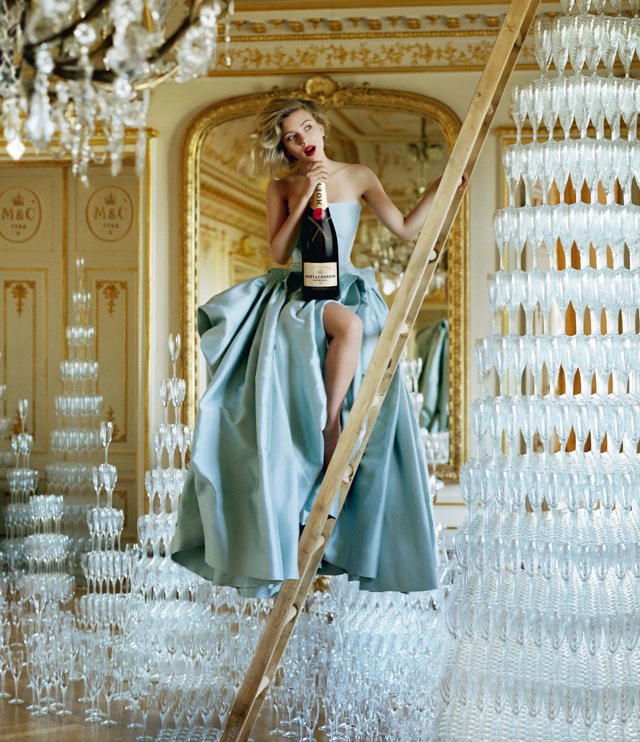 In the third image, Johansson perches precariously on a wooden ladder in one of the Trianon salons, above a generous champagne cascade – a grand gesture invented by Moët, reflecting the brand's characteristic joy of accomplishment… and accomplishment of joy.