Tod's is re-introducing its ready-to-wear line in Singapore, kicking it off with its Spring-Summer 2023 collection. It is hosting a pop-up at Paragon from 30 March to 14 April, inviting visitors to immerse in an Italian summer dream of Tod's freshest and most favoured, including the latest apparels, along with iconic products such as Gommino and Di Bag.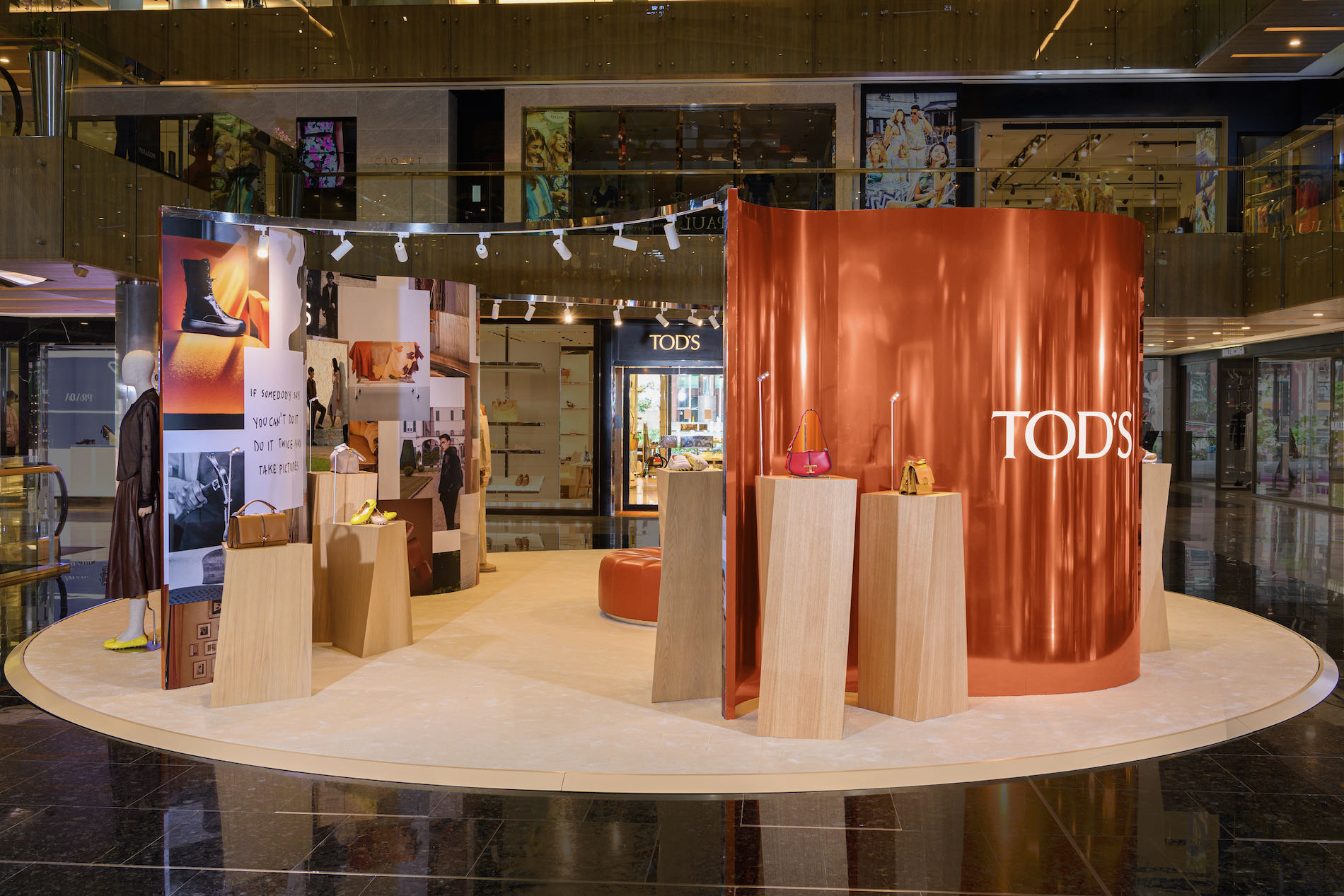 Mirroring the quintessentially Italian spirit of the Tod's brand, the space was built with values that represent the concept of Italian Flair, refined taste, and savoir vivre. Warm and inviting, the essence of summer was translated through neutral tones, largely made up of hues of orange and browns and adorned by visuals from the Spring Summer 2023 Campaign. Touches of accents of metal are added to the space, evoking a luxury synonymous with both the brand and the city of Singapore.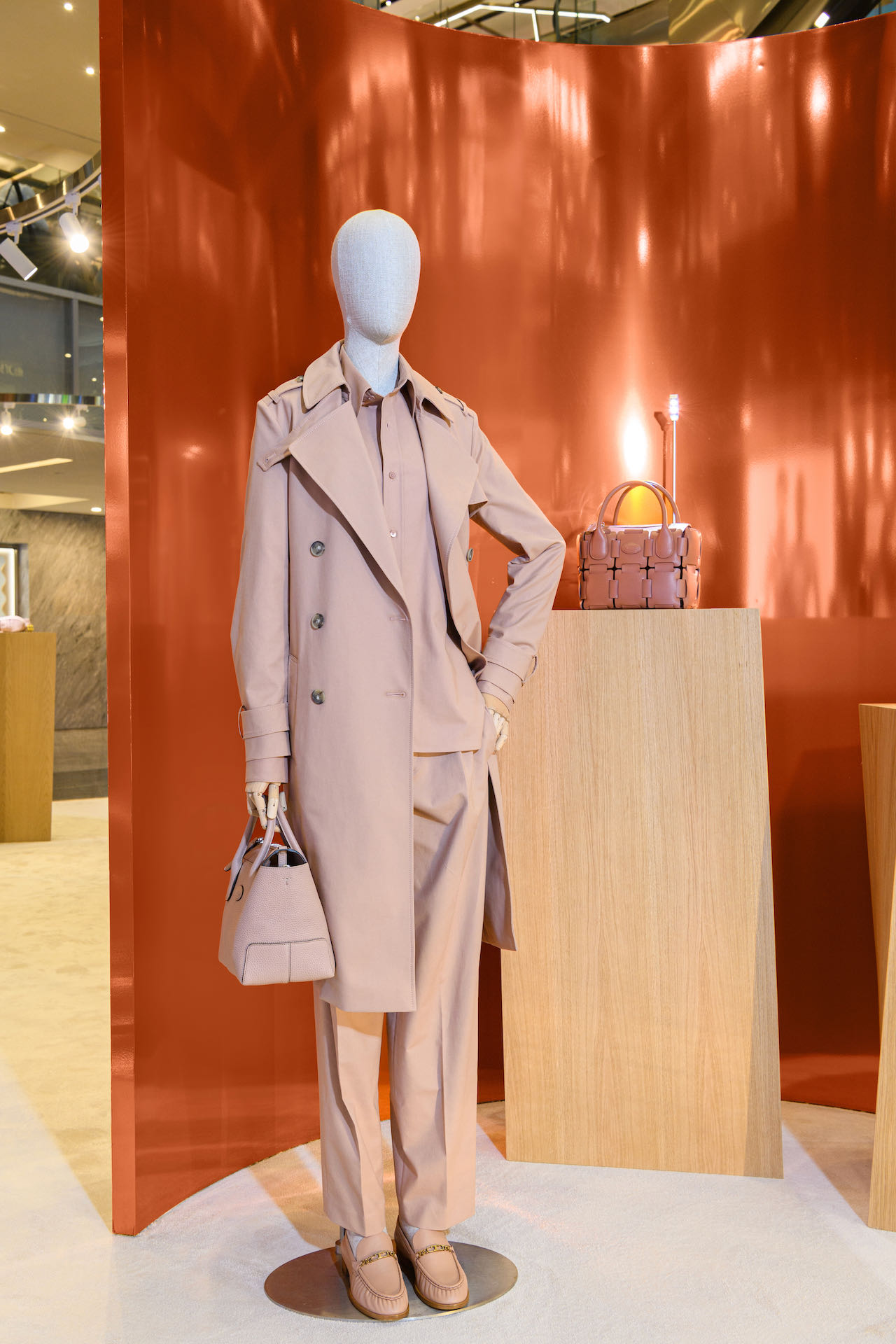 Redefining essential pieces and timeless creations with a genuine attention to artisanal details, Tod's Creative Director Walter Chiapponi looked to modern day Italian architecture and nature to design a ready-to-wear collection that is essential, iconic and yet each customised in construction, proportions and precision.
The Spring-Summer 2023 collection was presented in all-natural hues, that embodied the colours of the Italian hearth during summer. From pale shades of nude to powder pink, from dusty beige to burnt, with pop accents of red and yellow, as for the new Bubble ballerina. From the browns of the earth scorched by the sun, the beige of stones polished by time and the greens of the Mediterranean's luxurious environment.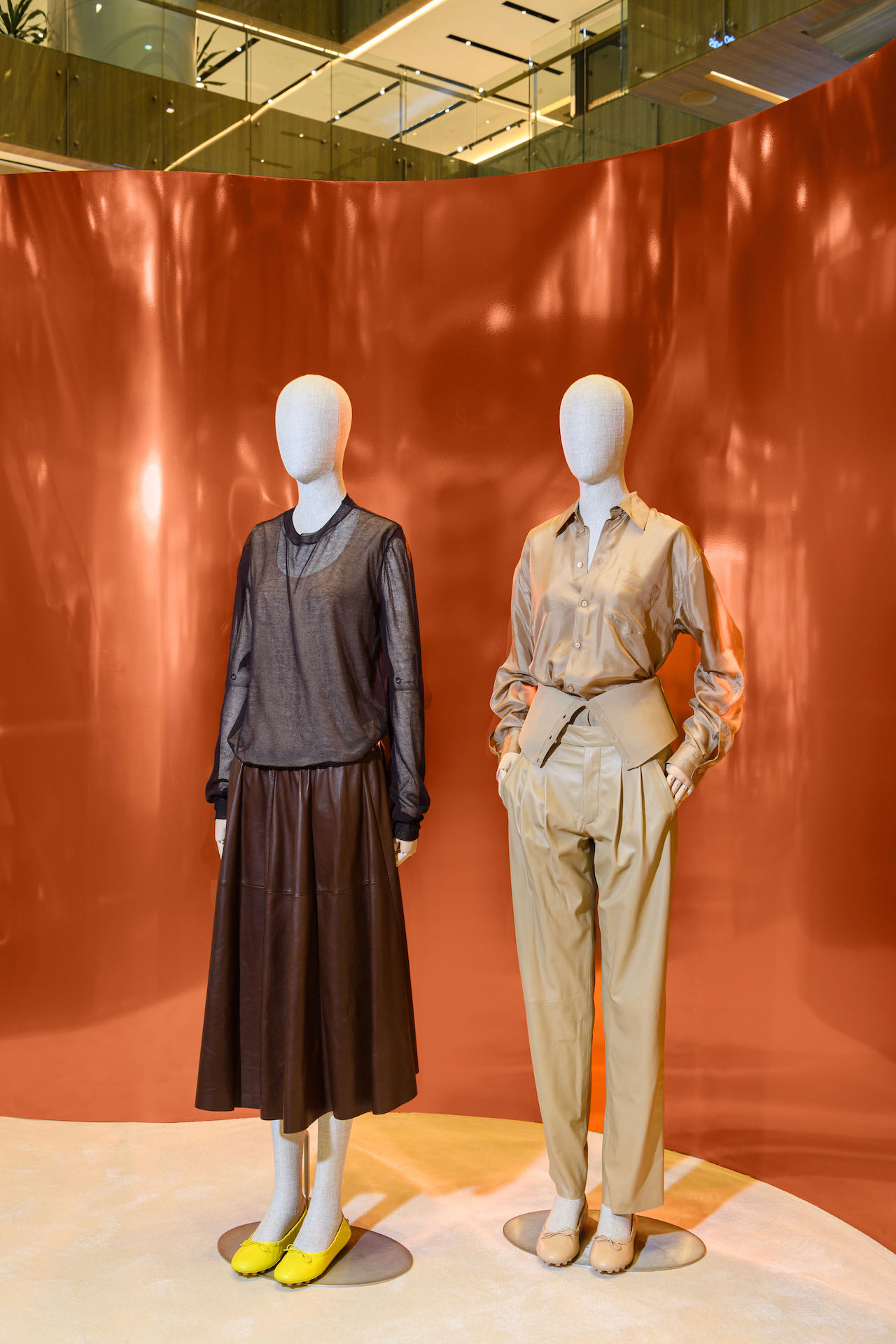 With artisanship at the core of Tod's, the search for the quality in materials remained a constant and the treatment of leather, creating pieces that are as soft as fabric, has become an expert craft technique to behold.