By Kien Lee
TOM FORD having completed its acquisition by The Estée Lauder Companies Inc. ("ELC") has announced the appointments of Guillaume Jesel to President and CEO, TOM FORD, and Peter Hawkings to Creative Director, TOM FORD.
Peter Hawkings has been working alongside Tom Ford for nearly twenty-five years, most recently as Senior Vice President of TOM FORD Menswear. In his ascension to Creative Director, Peter will succeed Tom Ford with respect to his responsibilities as Creative Director of Fashion, including womenswear, menswear and accessory categories, assuming the role of lead designer for the fashion segment and fashion shows.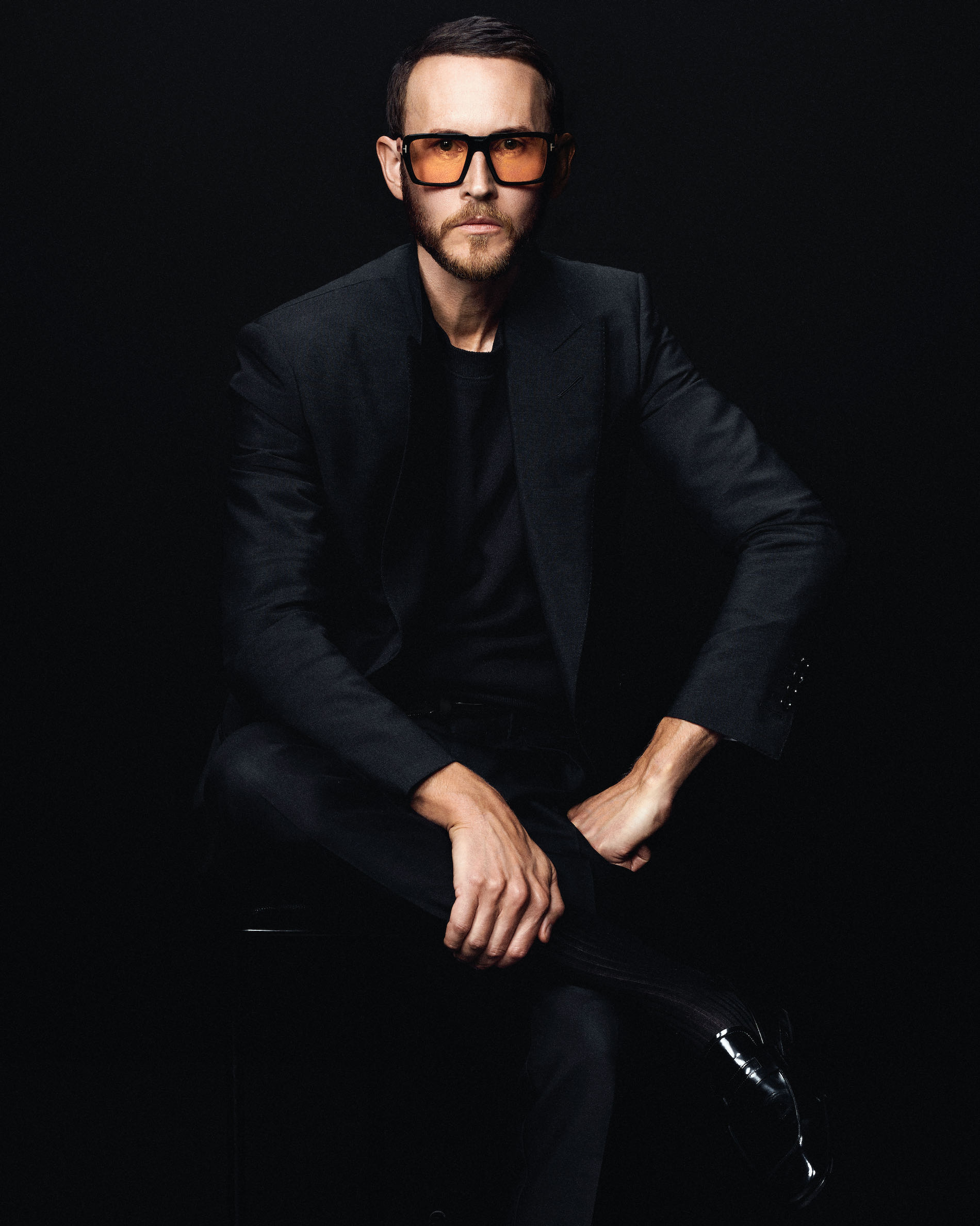 Peter Hawkings (above) will be responsible for upholding the TOM FORD brand's vision,
ensuring consistency of creative direction and decisions across all fashion categories and
ushering the TOM FORD brand into its next chapter.
He will report directly to Guillaume and matrix report to the CEO of TOM FORD FASHION.
Ermenegildo Zegna N.V. which has in turn acquired operations of the TOM FORD fashion business as a licensee of ELC will be announcing a CEO of TOM FORD FASHION in July. 
The designer who was responsible for turning around Gucci in 1990s, then Yves Saint Laurent into the new millennium, founded his eponymous label in 2006.
Close to two decades later, the Texan-born 61 year old designer held his "final collection" showcase a week ago.
Tom Ford and Domenico De Sole will continue to serve as brand advisors through the end of calendar 2023. About the new leadership appointments, Tom Ford added...
I could not be happier with the acquisition of the TOM FORD brand by The Estée Lauder Companies. The team there has been a great partner and Guillaume is an exceptional leader, with not only a strong business understanding of beauty, but a great understanding of fashion as well."
"I am also pleased that the Zegna Group will continue to manufacture and distribute TOM FORD fashion and accessories, and operate retail for TOM FORD FASHION. I have worked closely with Zegna for more than 30 years, first at Gucci, then at Yves Saint Laurent. When contemplating the creation of the TOM FORD brand there was simply no other partner that we would have turned to, to produce high quality fashion products and a flawless retail experience.
"Marcolin has been an excellent partner in producing and distributing TF eyewear since the inception of the brand and I have enjoyed close collaboration with Maurizio Marcolin and his talented team for many years now.
"These companies, under the brand stewardship of The Estée Lauder Companies, provide me with confidence that the TOM FORD brand will continue to be something that I will be proud of for many years to come."