For her Fall/Winter 2014/15 collection, American designer Tory Burch looked to her childhood and her upbringing in a Valley Forge farmhouse, a 250-year old Georgian estate near the Valley Forge National Historical Park in Pennsylvania, with her parents who were avid collectors of armoury.
The inspiration starts with the armor my parents collected. The references are subtle, whether in the mix of textures or in the tapestry brocades and florals."
Burch adds, "We focused on clean, strong silhouettes with bold embellishments. This is where the idea of armour comes in — shapes that cocoon with chain, cross and stone details. There is a faint riff on a Medieval motif."
Woven, quilted and pleated textures as well as a colour palette that is moody, from loren and burgundy to grays and blacks add to the thematic vein of the designs. Brocades and jacquards — some with a masculine dragon pattern — were played against decorative florals and paisleys.
Rich tapestry-inspired prints and cozy knits from the collection present options perfect for layering (seen above).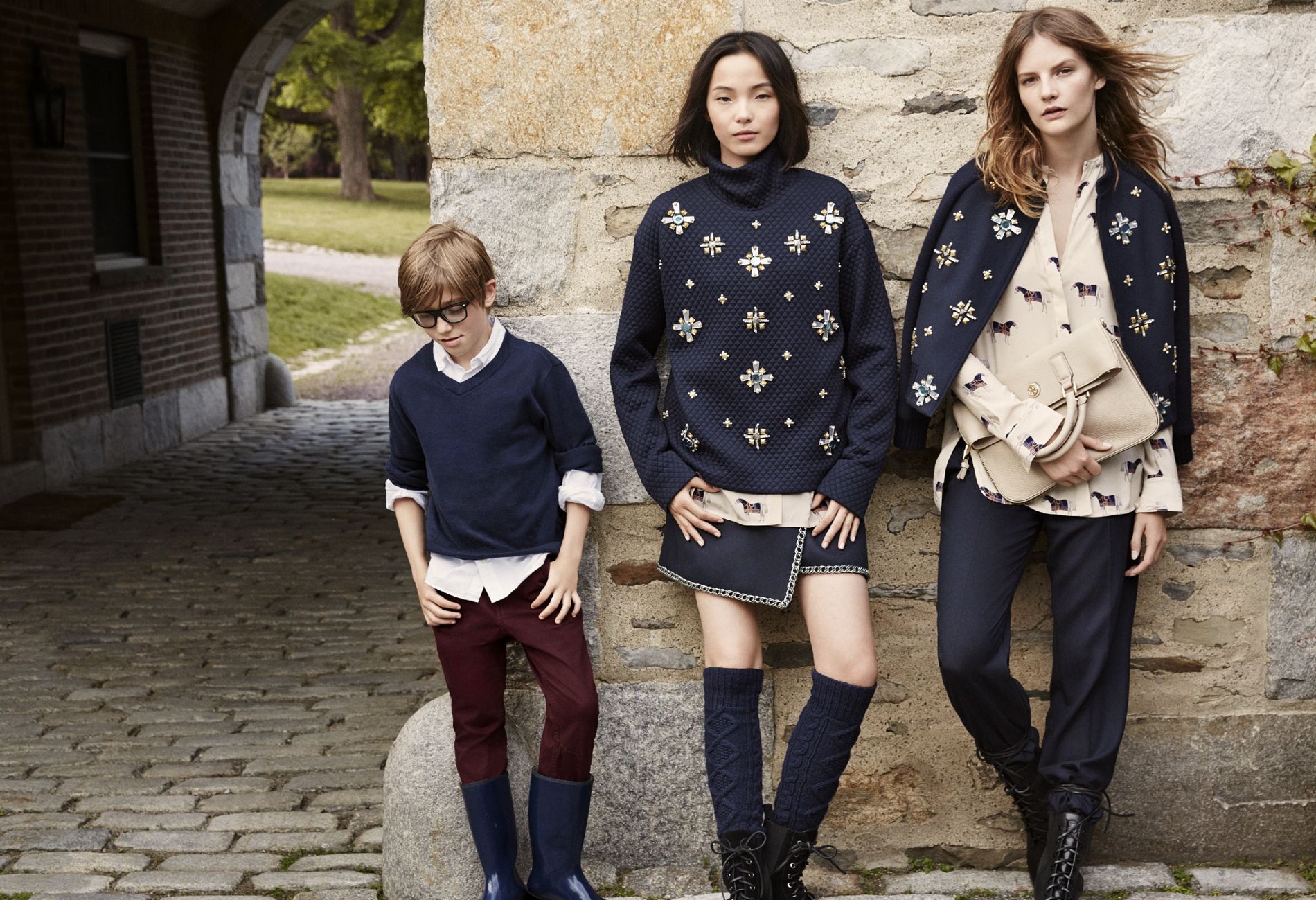 Metallic sequins, beads, mirrors and crystals are hand-stitched in bejewelled interpretations of medieval motifs. In addition, a bridle (horse) motif hand painted and reimagined in the print on the crepe de chine button-down (seen above), was based on book from the 1600s.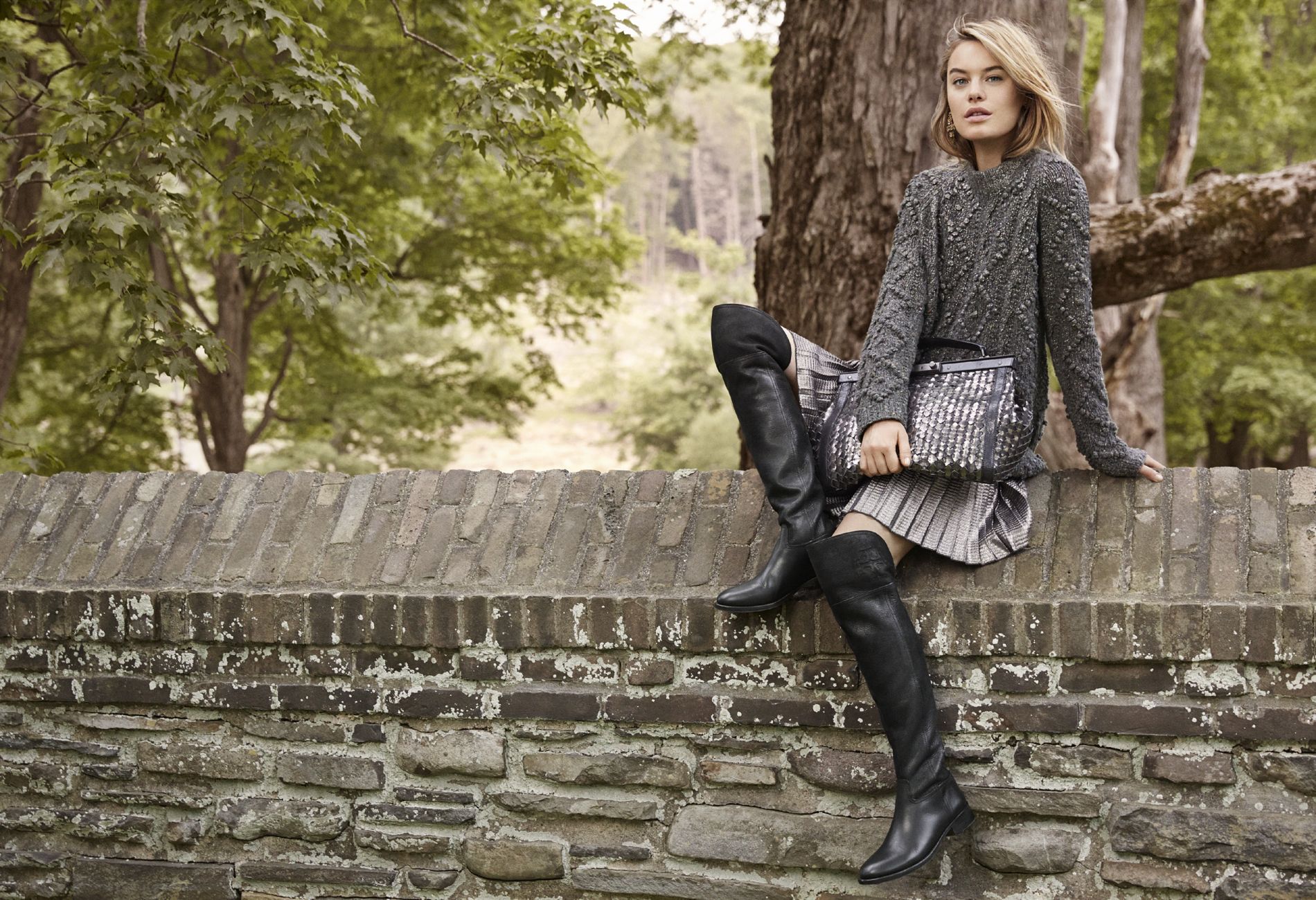 The fabric for the fall season also saw the addition of some metallic touches, with a foiled wool sweater made of shawn tunic — one of Burch's favourite looks of the season, made of a marled grey wool blend that's foil-printed from the top down to create a unique dégradé effect — and lamé pleated skirt, complemented by over-the-knee boots and a top-handle bag (seen above).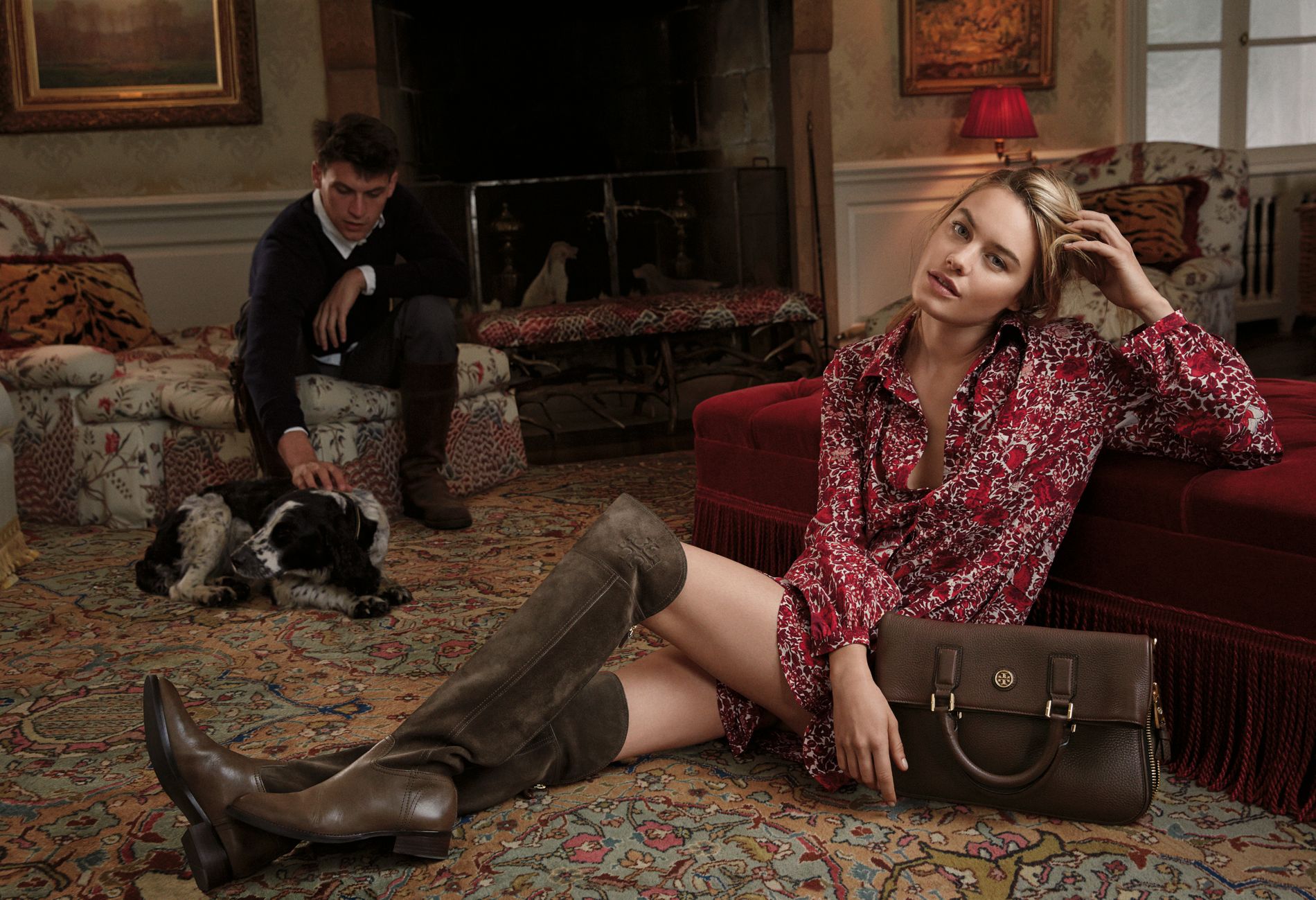 The Kyoto print, flower-flecked and strewn with butterflies, was inspired by an antique Japanese bookplate, appears on the relaxed silk crepe de chine shirtdress named Cora Dress (seen above) and its pleated front and shirt-tail hem give it a menswear feel while the versatile length means it can be worn as is, or paired and layered with other pieces.
---
Tory Burch in Singapore
Wisma Atria
435 Orchard Road . 11th Floor . Singapore 238877
Tel: +65 6733 2980