Start:
17 Nov 2012 - 09:11 PM
End:
14 Apr 2013 - 09:11 PM
Location:
ArtScience Museum at Marina Bay Sands
Address:
10 Bayfront Avenue, Singapore 018956
Rare exhibition using LEGO® bricks as sole medium by Nathan Sawaya on display for the first time in Southeast Asia
For the first time in Southeast Asia, New York-based artist Nathan Sawaya will be showcasing his largest collection of 52 large-scale LEGO  sculptures at ArtScience Museum. Deemed as one of CNN"s 12 "Must-see Exhibitions", The Art of the Brick will treat visitors to stunning displays of intricate sculptures made from LEGO bricks from 17 Nov 2012 to 14 April 2013.
Hundreds of thousands of pieces of LEGO bricks will be used for the thought-provoking works, along with new sculptures created specifically for the exhibition run at ArtScience Museum.
In another first for ArtScience Museum, Sawaya has been commissioned to build an impressive LEGO sculpture of the iconic museum. The ArtScience Museum LEGO sculpture will be unveiled during the opening of The Art of the Brick.
With LEGO blocks as his medium, Sawaya has successfully made the humble toy synonymous with intriguing art pieces that most museum goers can relate to. Sawaya's unique artworks have won him the "Most Creative Unusual Artist" award from the Society of Unique Artists.
The Unique Art Awards recognize exceptional artists around the world for their unconventional artworks.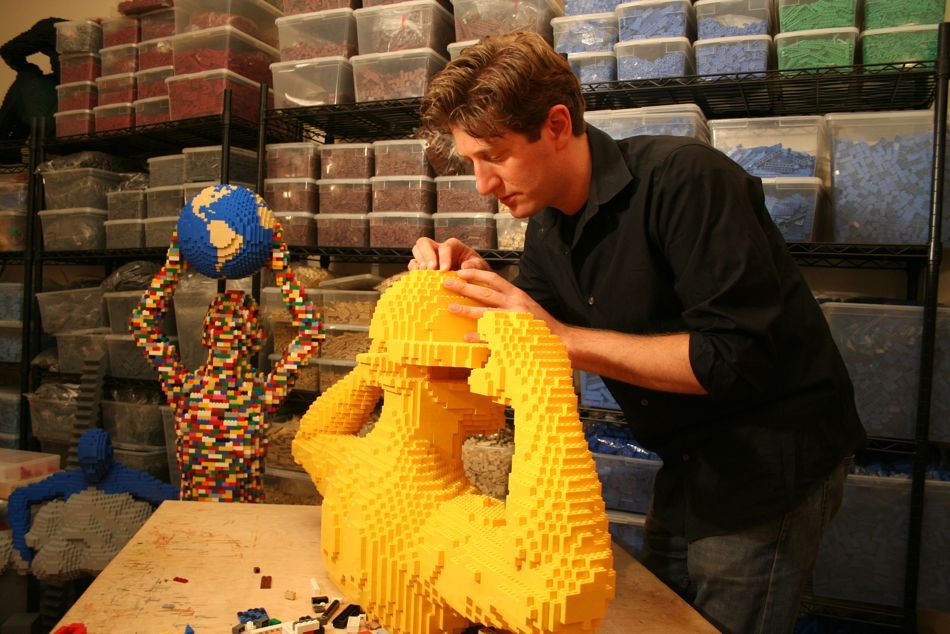 Sawaya explained, "I use LEGO bricks as my medium because I enjoy seeing people"s reactions to artwork created from something with which they are familiar.
Everyone can relate to it since it is a toy that many children have at home.
"I want to elevate this simple toy to a place it has never been before. ArtScience Museum's distinctive architectural structure and creative mission are inspirational and it's the ideal location to display works that are fundamentally re-imaginations of the world."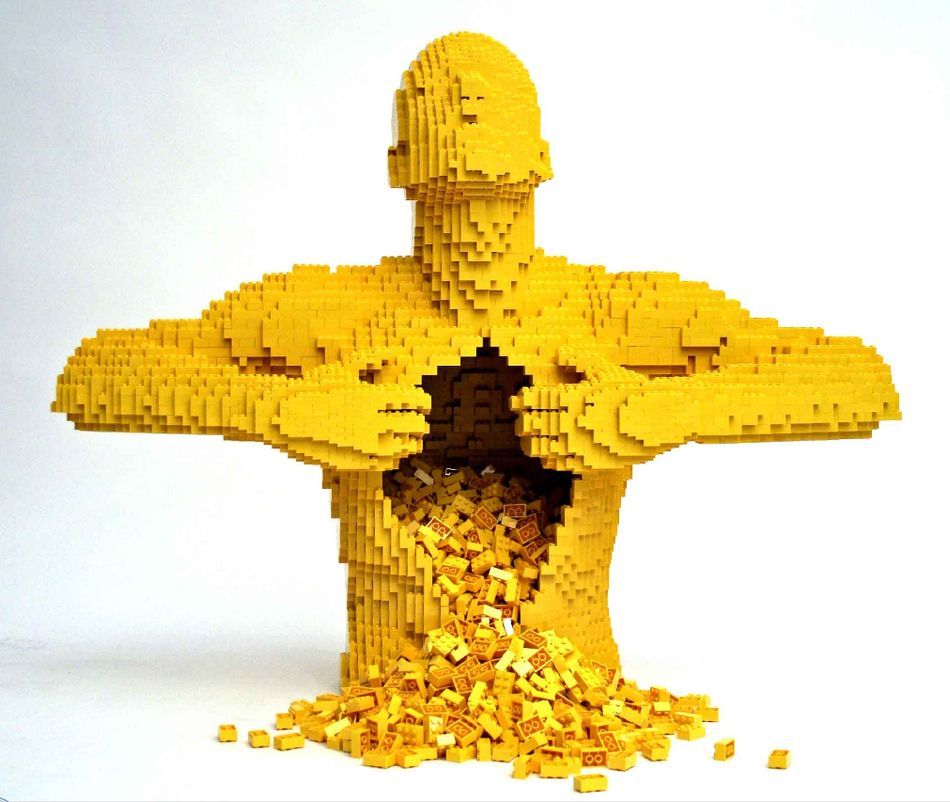 His works have since taken the world brick by brick. Recently, Sawaya was one of the selected artists, alongside Alicia Keys, Zach Galifianakis, Terry Richardson to give their own take of skincare brand, Kiehl"s Mr Bones. He has also been invited to give a speech at the Clinton Presidential Library in the presence of former US President, Bill Clinton, who is also a big fan of Nathan's work.
Nathan was also commissioned by New York Public Library to make LEGO copies of Patience and Fortitude, the lions outside the library to commemorate the 100th anniversary of the establishment.