Start:
17 Apr 2015
End:
30 Aug 2015
Location:
Cité Internationale de la Dentelle et de la Mode
Address:
Quai de la Gendarmerie, 62100 Calais, France
By Natalie White | Photos from 'Balenciaga and Spain' Exhibit in M.H. de Young Museum
Iinternationally recognised as one of the greatest and most influential designers of the 20th century, Cristobal Balenciaga (1895 – 1972) had a creative ingenuity, bold vision and a sense of design that set his pieces apart from the rest.
Balenciaga mentored Hubert de Givenchy and influenced Yves Saint Laurent, Oscar de la Renta, André Courrèges and Emanuel Ungaro to name but a few.
Some of his loyal clients were important 20th century personalities: Grace of Monaco, the Queen of Spain, Queen Fabiola of Belgium and the Duchess of Windsor.
On 24 March 2011 at San Francisco's M.H. de Young Museum they celebrated the opening of "Balenciaga and Spain" a 120-piece fashion retrospective of Cristóbal Balenciaga's career.
On 7 June 2011, the Balenciaga Museum was inaugurated in his hometown of Getaria by Queen Sofía of Spain and with the presence of Hubert de Givenchy, honorific president of the Balenciaga Foundation. The museum has a collection of more than 1,200 pieces designed by Balenciaga, part of them donations by disciples like Givenchy or clients, like Queen Fabiola of Belgium and the heirs of Grace Kelly.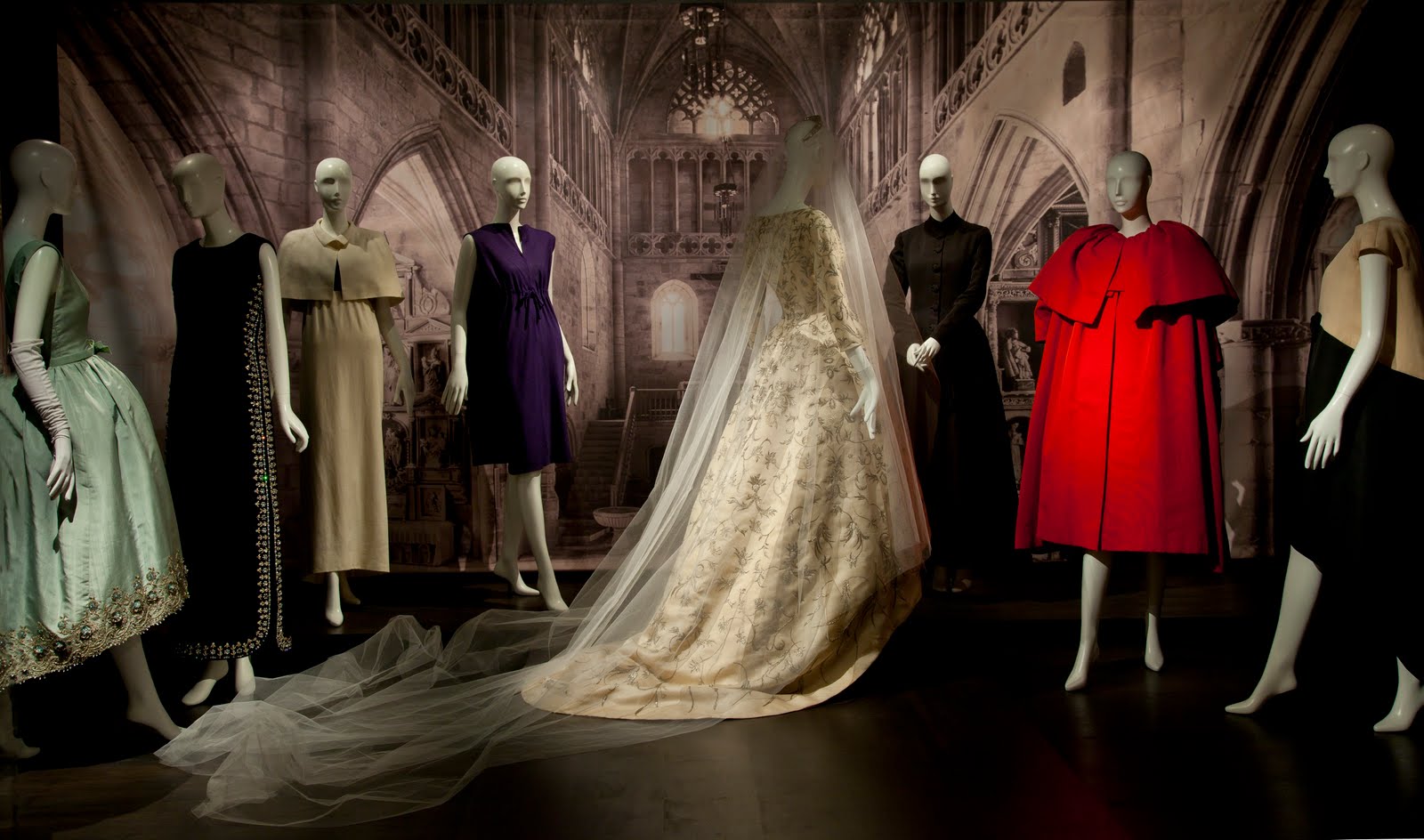 This year, the International Centre for Lace and Fashion in Calais which has a remarkable collection from the Balenciaga fashion house dating back from the 1930s to the 60s, will host an exhibition starting 17 April through 30 August.
The showcase focuses on this incredible designer through the history of his fashion brand (1919 – 1968) and the lace and embroidery which he used.