Start:
20 Jun 2015
End:
25 Aug 2015
Location:
Dongdaemun Design Plaza
Address:
69 Jongno 6(yuk)-ga, Jongno-gu, Seoul, South Korea
By Natalie White | Photos from Esprit Dior in Shanghai
The Esprit Dior exhibition held in Tokyo earlier this year, now moves to the Dongdaemun Design Plaza in Seoul and will run from 20 June to 25 August. The showcase is a journey into the extraordinary universe of Christian Dior.
On display are Monsieur Dior's designs, inspired by his everlasting fascination with Japanese culture, his strong relations with the most famous artists of his time, his unique talent for offering sublime and inimitable silhouettes with each new collection, his love of great balls, his unique sense of how to bring happiness to women.
From the creations of yesterday by Dior and those of his successors, Yves Saint Laurent, Marc Bohan, and John Galliano to the resolutely modern work of Raf Simons today, Esprit Dior highlights the exceptional virtuosity of the House of Dior, synonymous with French elegance and Parisian chic.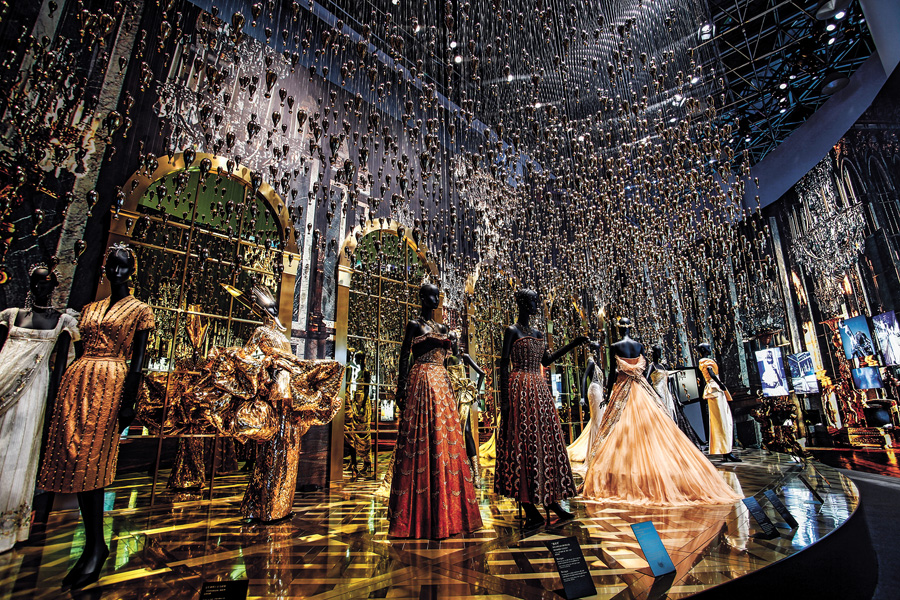 This showcase follows a previous iteration of the Esprit Dior exhibition held at the Museum of Contemporary Art (MoCA) Shanghai which told a story of groundbreaking vision and unique savoir-faire, and showcases contributions by contemporary Chinese artists working in a variety of disciplines with a view to addressing the challenges of this era.
In the upcoming Japanese edition, the Haute Couture ateliers are set to once again unveil their parade of wonders, alongside the world of Dior perfumes. In fact it was of recent weeks that we also saw South African actress Charlize Theron donning a Dior metallic gold gown in the newest and latest update to the J'adore Dior fragrance campaign, in 'The Future is Gold' short film.
Christian Dior's visionary creations still convey the same splendid elegance and all of them, from 1947 onwards, are enlivened by a contemporary spirit. Captured by the photographer Patrick Demarchelier, they are revealed in all their facets: timeless icons, works of art, actual jewels of French culture.

Gowns, fragrances, accessories, historical documents, sketches, photographs - Esprit Dior tells the unique story of the House of Dior, tied from its very beginning to the Land of the Rising Sun.