Start:
10 Dec 2013
End:
10 Dec 2013
Location:
Fair Park
Address:
1300 Robert B Cullum Blvd, Dallas, TX 75210, United States
For its 2013/14 Metiers d'Art fashion show, previously held in India and Scotland, CHANEL will be traveling to Dallas, Texas for a showcase themed "Paris: Dallas": Fair Park.
As a prelude to the event, a teaser for an upcoming short film entitled "The Return," written and directed by Karl Lagerfeld will premiere, as a follow-up to "Once Upon a Time," in which Lagerfeld explored Gabrielle (Coco) Chanel's early days in Deauville in 1913. The Return retraces her footsteps to the reopening of her couture house in 1954 in Paris and the importance of the role that the United States played in this comeback.
Fair Park in Dallas, which plays host the the annual State Fair, is viewed by Chanel as "a historical exhibition venue with art deco architecture that is situated in the heart of the city."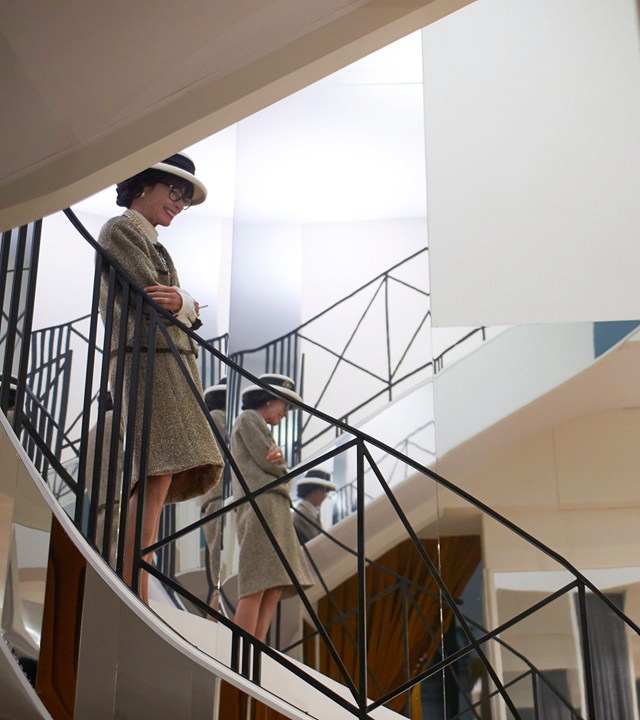 Geraldine Chaplin stars as Gabrielle Chanel in The Return
---
"I love Texas. I love Texans. There's another reason. When Chanel reopened, the French press was beyond nasty," explains Lagerfeld.
The only press that understood it immediately was the American press, and Neiman Marcus gave her the Oscar for her collection, so I think it's a nice thing to go there.
Geraldine Chaplin stars as Gabrielle Chanel, alongside Rupert Everett, Anna Mouglalis, Lady Amanda Harlech, Arielle Dombasle and Kati Nescher. In addition to its Dallas showtime at 6:30 pm, the film will premiere simultaneously on CHANEL.com.