Start:
17 Oct 2014
End:
17 Oct 2014
Location:
Victoria & Albert Museum
Address:
Cromwell Road, London SW7 2RL, United Kingdom
British couturiers Ralph & Russo known for creating opulent handcrafted garments, will be the subject of the Victoria & Albert Museum's next Fashion in Motion. Four free catwalk shows will take place on 17 October, presenting highlights of the label's collections.
Comprising Creative Director Tamara Ralph and CEO Michael Russo, Ralph & Russo are the only British label to show on the official Haute Couture Week schedule in Paris.
Audiences at Fashion in Motion: Ralph & Russo can expect to see exquisite dresses and ensembles characterised by elegance and timelessness. The luxurious, fairytale pieces will be presented against the backdrop of the V&A's grand Raphael Gallery, complementing the concurrent exhibition Wedding Dresses 1775 – 2014 which began its run on 3 May and ends on 15 March 2015.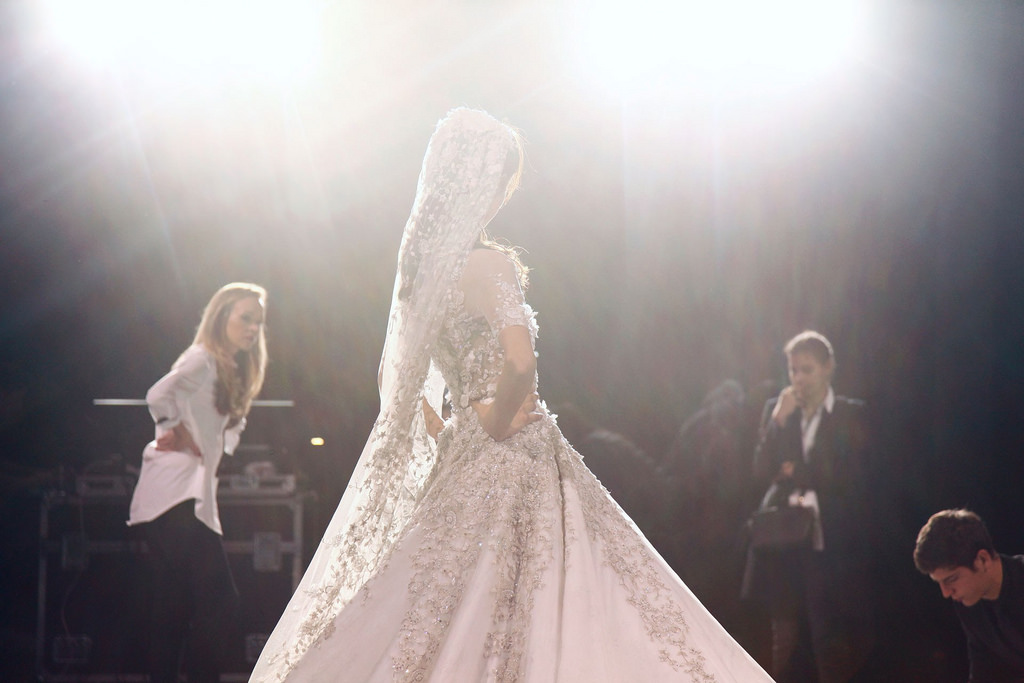 The featured finale wedding dress of the label's Fall/Winter 2014/2015 collection is a spectacular gown of silk organza and gazar which required 3,900 hours of hand embroidery and contains 40 different types of bead and 25 different types of Swarovski crystal.
The underlayers are taffeta and hand-printed with a metallic Chantilly-lace effect, to give depth without weight.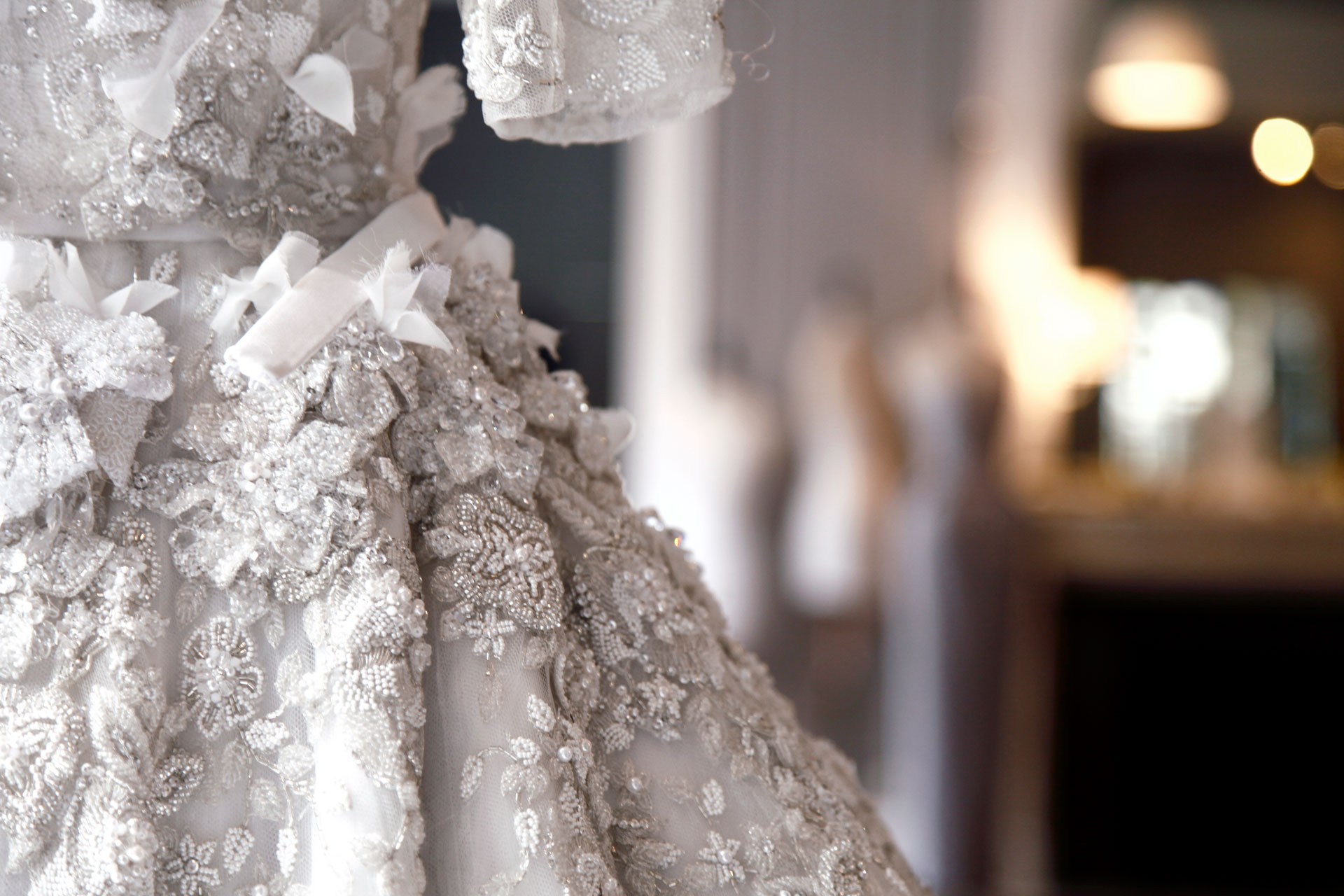 Tamara Ralph and Michael Russo said, "It's a pleasure to be featured as part of the V&A's Fashion in Motion series."
The Museum's collection features the finest examples of artisanal craft and design, and these are essential elements of our work. We are looking forward to presenting the pieces to the public."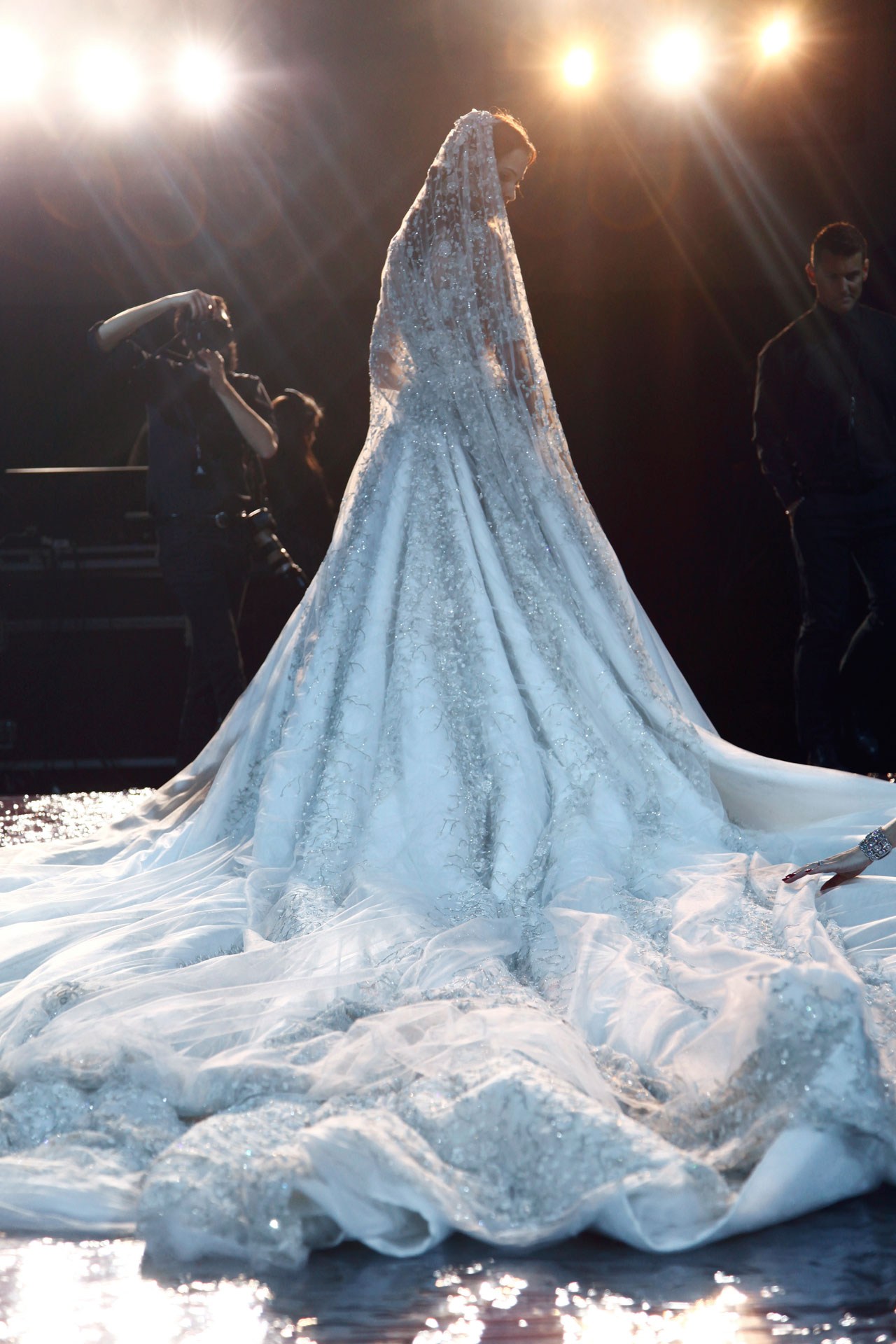 Oriole Cullen, Fashion in Motion curator, added "It is always thrilling to see the work of haute couture designers up close, so we are delighted to welcome Ralph & Russo to our Fashion in Motion programme."
Their garments represent the height of sartorial craftsmanship and I'm sure the V&A audience will enjoy the opportunity to see these dramatic pieces first hand in the Museum galleries."