Start:
23 Apr 2016
End:
19 Jun 2016
Location:
Kioicho
Address:
Tokyo
By Natalie White | Photos by Jeremie Souteyrat
Opening on 23 April through 19 June, Louis Vuitton is showcasing its "Volez, Voguez, Voyagez – Louis Vuitton" exhibition in Tokyo.
Curated by Olivier Saillard, it retraces Louis Vuitton's great journey from 1854 till today, through archives of the Family's founding members to those who create the Louis Vuitton of today.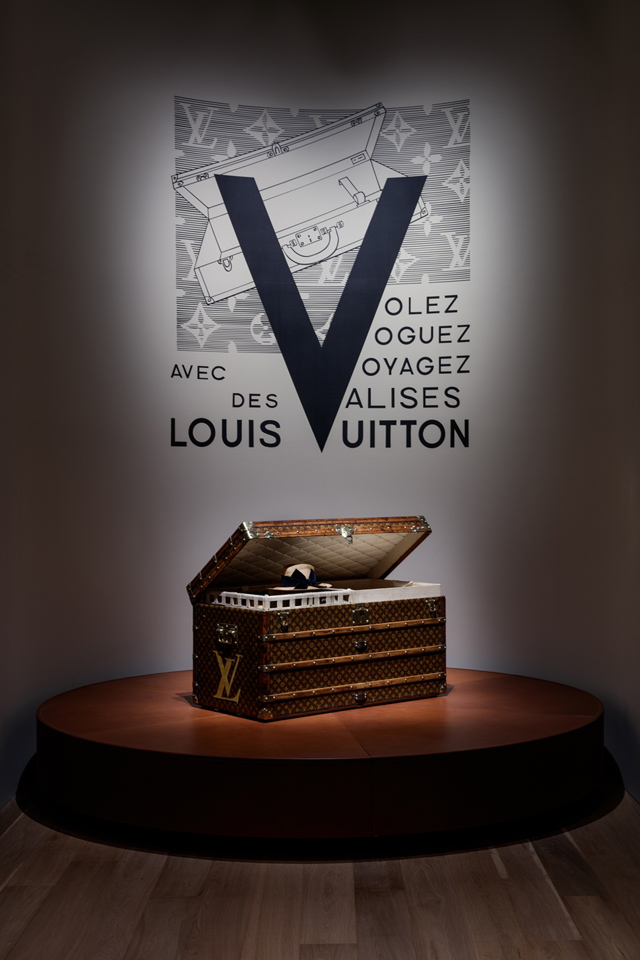 Since the end of the 19th century, the House has always maintained strong ties with Japan. From the mon(family crest) inspirations of the Monogram canvas, to the long list of renowned Japanese clients such as the political leader Taisuke Itagaki, and the collaborations with Japanese contemporary artists from Murakami to Kusama.
The thematic journey conceived and designed by Robert Carsen tells the story of the House in 10 chapters including one entirely dedicated to Japan. It opens with the absolute symbol of Louis Vuitton: an antique malle, an innately modern design, it fast became the House's icon, epitomizing Louis Vuitton's audacious spirit.
The exhibition presents objects and documents from Louis Vuitton's archives, as well as, a selection of pieces on loan from the Palais Galliera, Musée de la Mode de la Ville de Paris and from private collectors. Some of the trunks include specially commissioned objects by craftsmen from Villa Kujoyama in Kyoto. A section dedicated to craftsmanship, with craftsmen from the Louis Vuitton ateliers closes the exhibition.
The exhibition is held in a bespoke structure near Kioicho, the neighbourhood in Tokyo, where in 1978 Louis Vuitton opened its first store in Japan.