Chaumet reinvents the engravable medallions through Jeux de Liens Harmony.
Available both as bracelets and in three different pendant designs, these new creations feature the Jeux de Liens collection's iconic crossed links while combining them with an asymmetrical circle for the first time.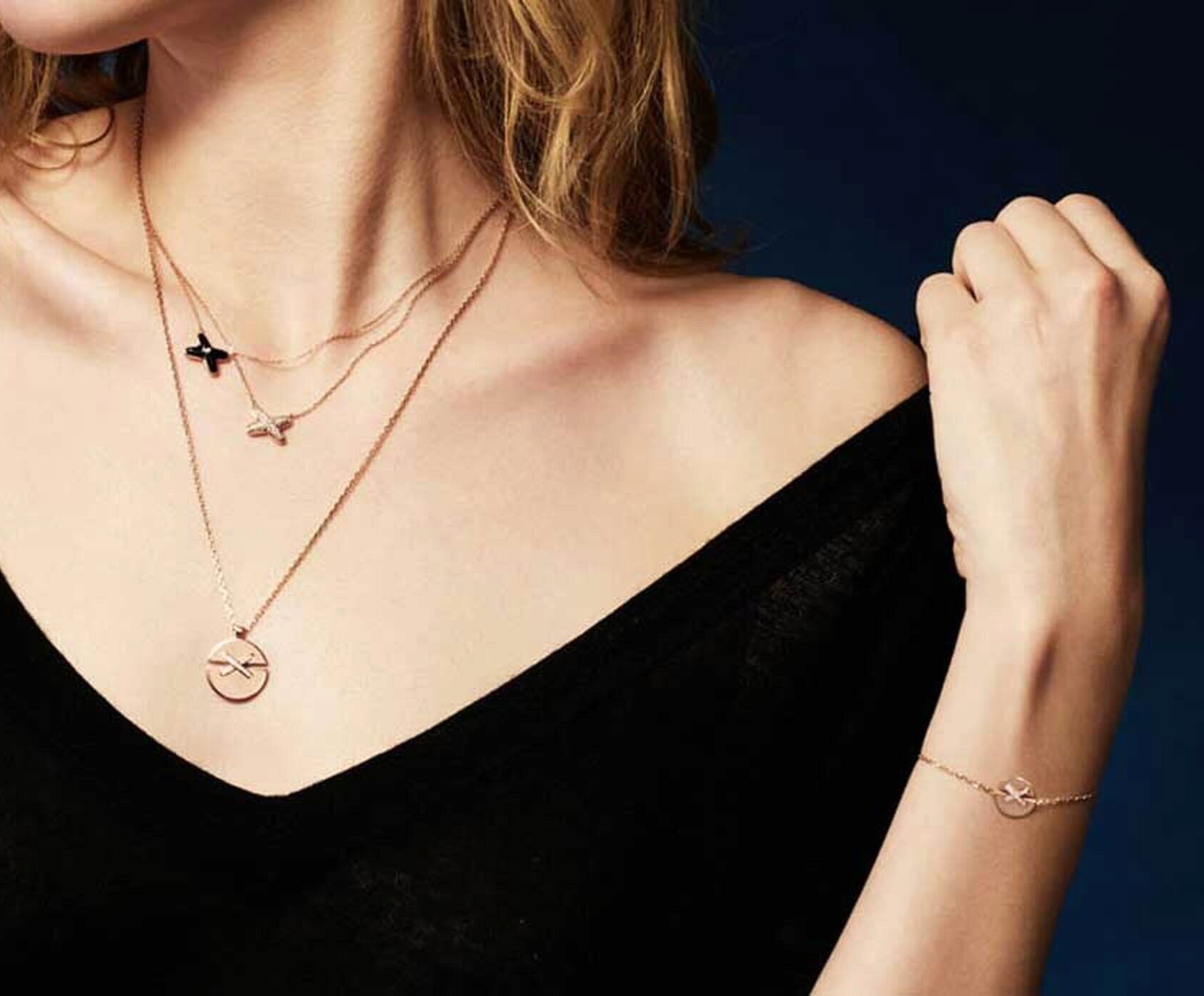 The Chaumet Jeux de Liens Harmony is a beautiful allusion to the love that unites two people, two lives, two personalities.