Glashütte Original presents the new PanoInverse, with an unusual architecture positions the balance bridge and the duplex swan-neck fine adjustment – normally only visible through the back of the watch – in full view on the dial side.
To this end, a number of different movement components were newly designed and mounted in inverse order.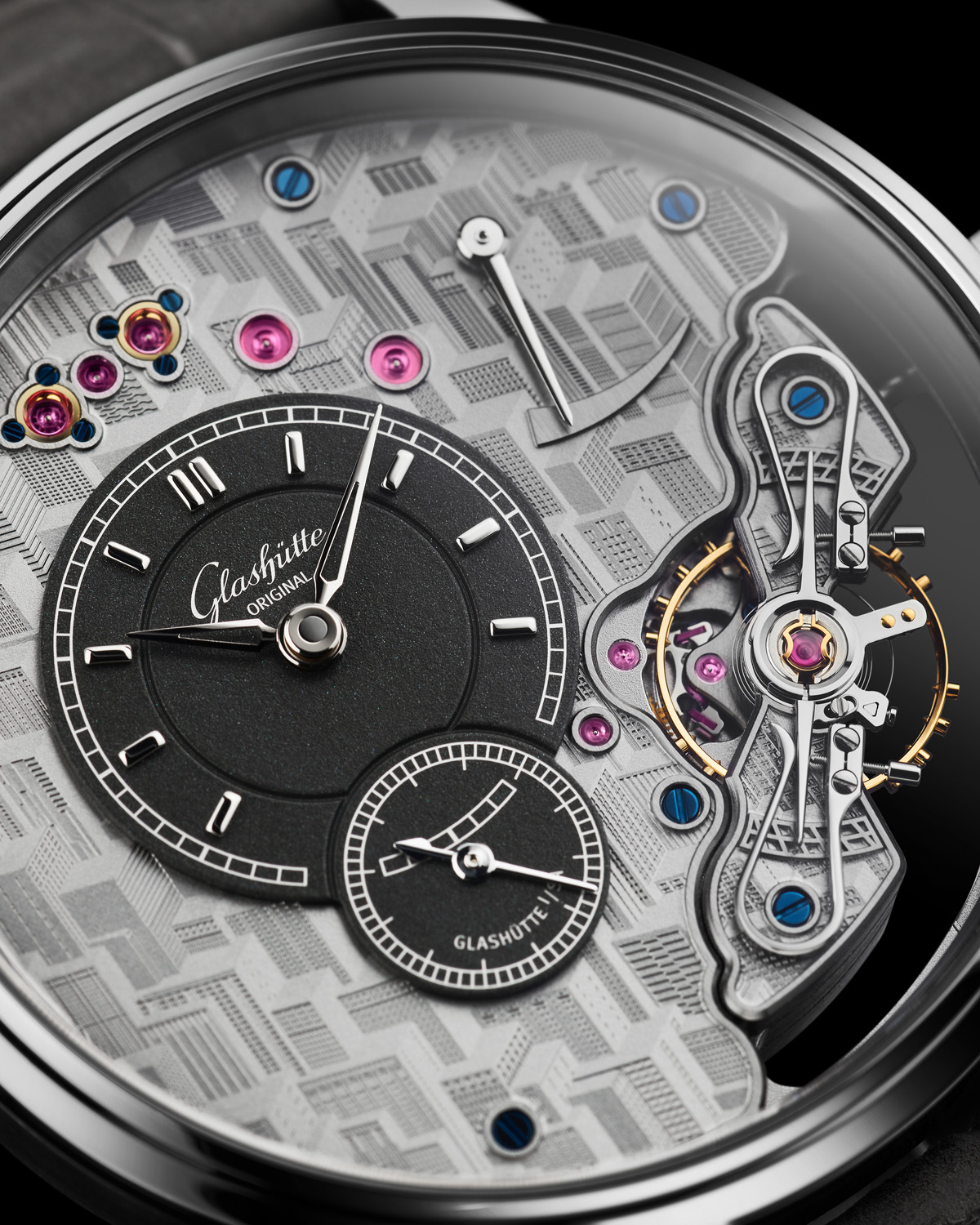 On this limited edition a refined, laser-engraved, galvanic black rhodium skyline runs across the three-quarter plate and the butterfly bridge, and is taken up again on the back of the watch.
Not only do the sapphire crystals on the front and back and the partially skeletonized movement provide transparency, they also entice viewers into this street-artwork: The wearer's own wrist is visible through the watch and becomes part of its history.