The Tilda's Bow Collection from Graff exudes effortless elegance all day long, with each curve set with pavé diamonds that delicately scintillate when they catch the light.
Graff's artisans custom cut each diamond by hand to create snaking curves and sleek silhouettes that embrace Tilda as she moves.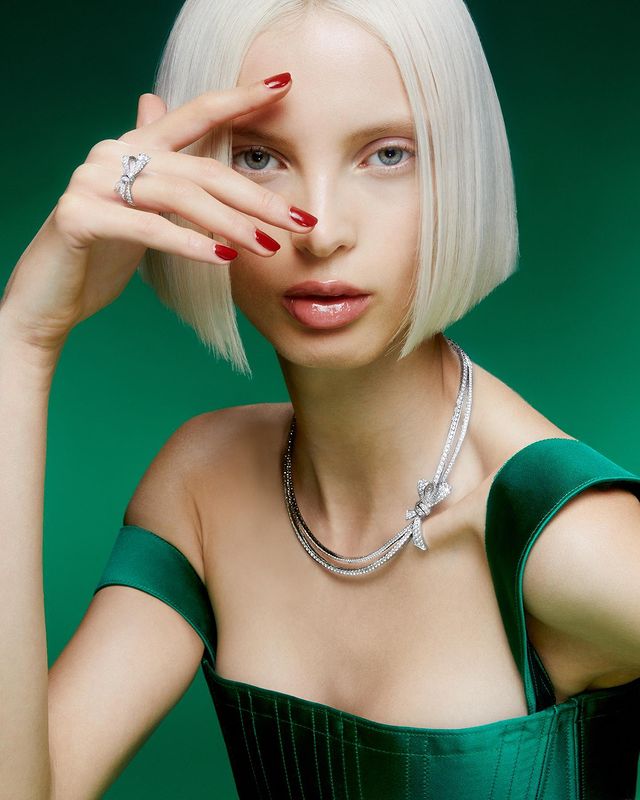 Rings, bracelets, necklaces and ear rings are available from the Tilda's Bow collection from Graff's selections for the holiday season.