The windows in the Gucci store at Milan's Montenapoleone district shows a large screen with an animation of the Gucci Hallucination campaign illustrated by Ignasi Monreal.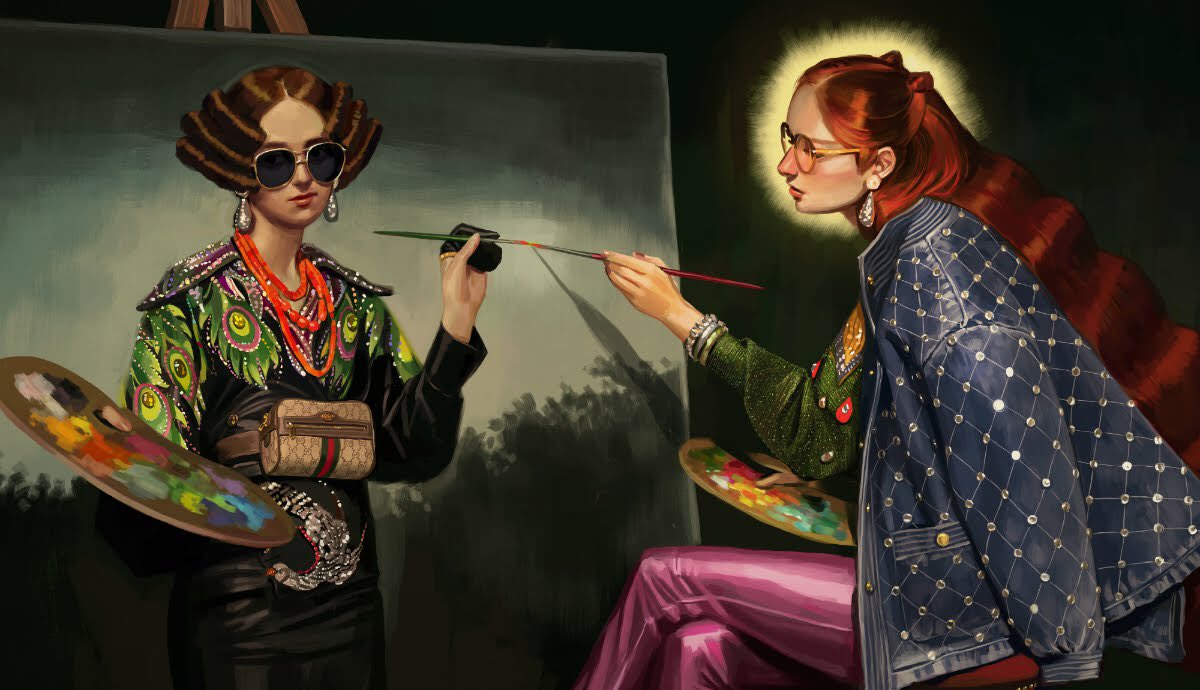 These images as part of Gucci's Spring/Summer 2018 campaign, and were inspired by paintings from the Dutch Renaissance and noted artworks from diverse centuries. Women's and men's looks from the collection by Alessandro Michele are woven into a work influenced by 'The Garden of Earthly Delights' (1490-1500) by Hieronymus Bosch held at Museo del Prado, Madrid, and 'The Arnolfini Portrait' (1434) by Jan van Eyck, National Gallery, London.
For the Gucci Hallucination campaign, Spanish illustrator Ignasi Monreal was commissioned by Gucci to reinterpret the House motifs and products in his own vision and media. Ignasi Monreal uses digital painting tools to render ironic portraits with pop culture references which are then printed onto essential Gucci silhouettes.