Dior's Beijing 'China World' boutique is the French luxury label's largest flagship store in China.
Recently opened in conjunction with its re-staged Spring/Summer 2016 presentation, the retail space is split across two levels, featuring a floor-to-ceiling, double layer glass façade that emulates fine feminine fabric in the fashion house's 'Cannage' print.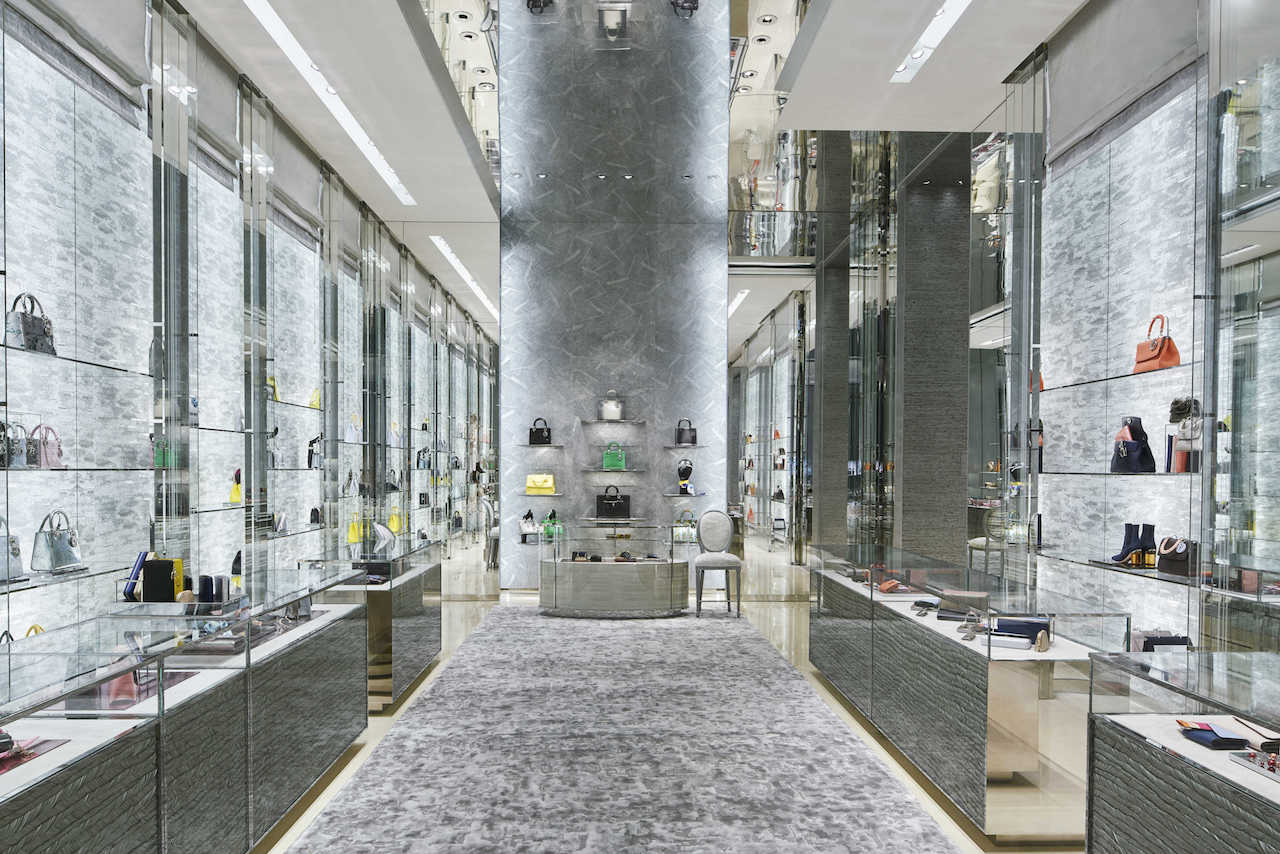 Designed by Peter Marino, the interiors blend inspiration taken from the brand's Paris flagship, dotted with a carefully curated group of artworks by contemporary artists. Each of the 10 pieces, which include a bench by Terence Main and a video art wall by Yorame, reflect the codes of the house.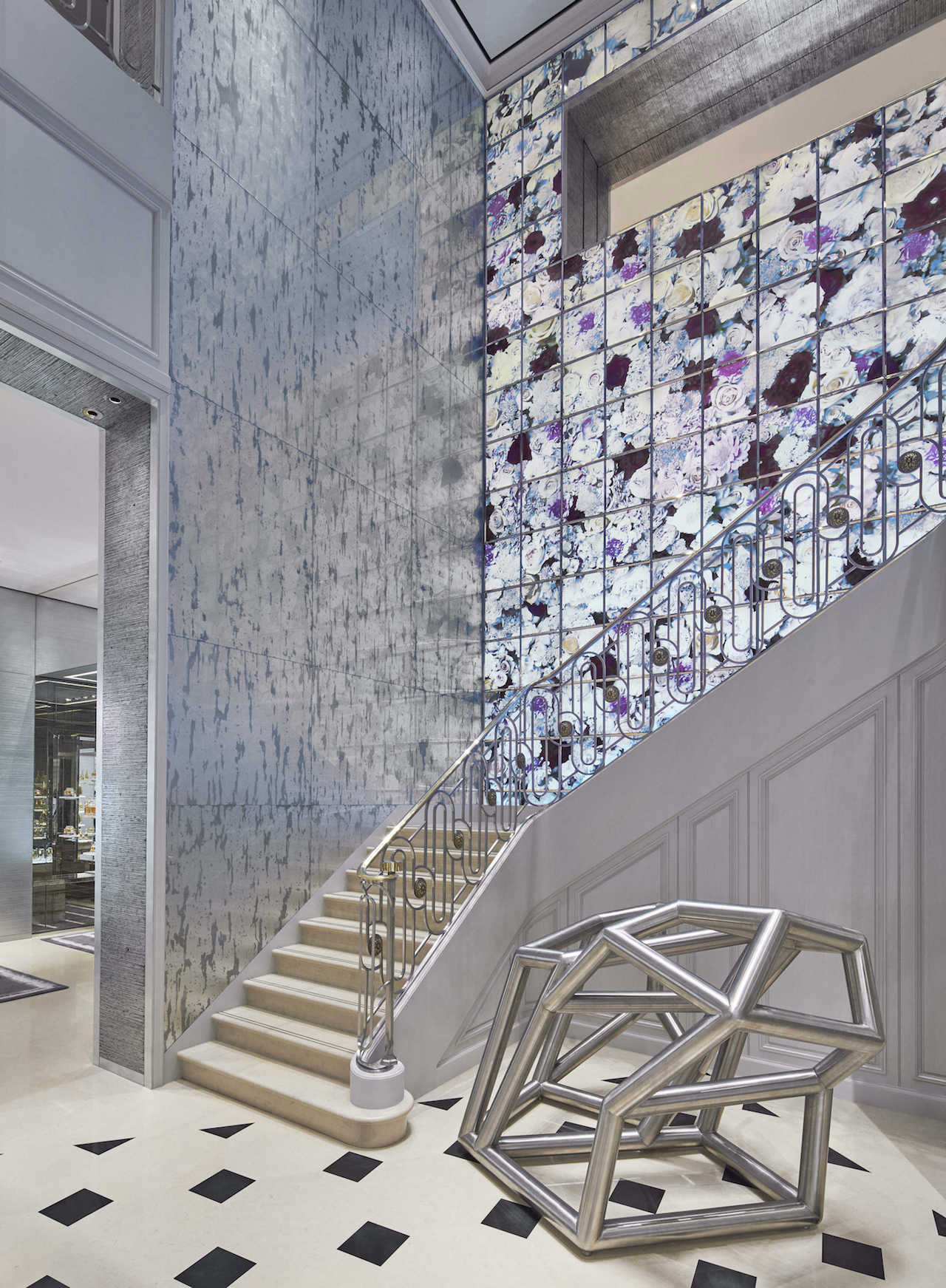 There is also a sculpture "Siamese Metal 5" from British artist Richard Deacon, the work "Waterwall, Roselyn" by Gregory Ryan and table lamps by Véronique Rivemale are also displayed in the store. On the second floor, the footwear section is adorned by a "Gaia Imprint" Low Table, designed by Vincent Dubour.
Classic furniture pieces from Guillaume Piéchaud, Paolo Giordano and Timothy Horn have been placed strategically throughout the space, and the store also features a private VIP salon garnished with two Mineral Commodes designed by Juan & Paloma.
Located in the Beijing's Chaoyang district, the store opened on December 21.