Precision, lightness and resistance are intimately bound by materials and architectural constructions.
Richard Mille has always capitalized on engineering materials from fields way beyond watchmaking. These new and technical materials are recognized today in Haute Horlogerie for their aesthetic and their mechanical properties.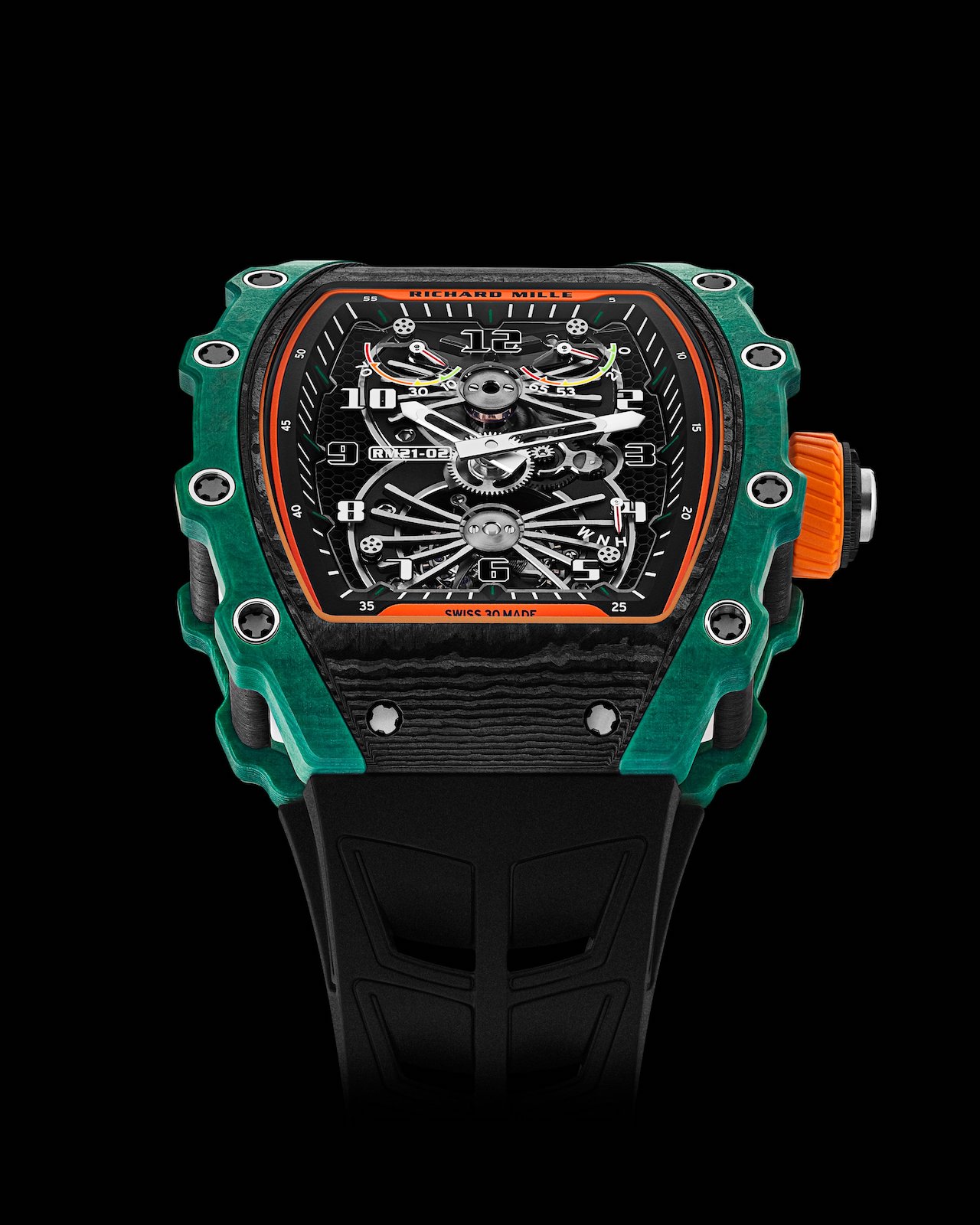 The new RM 21-02 Tourbillon Aerodyne has set the highest limits for watchmaking both in terms of its design, mechanical inventiveness and use of materials.
Aeronautics is a never-ending source of inspiration and Carbon TPT® is one of the miraculous materials coming from this universe. Used for plane fuselages and also in Formula One, it is at the heart of the new RM 21-02 baseplate. It is combined with an honeycombed structure made of HAYNES® 214® black PVD treated. HAYNES® 214® is used in demanding, specialized gas turbine parts, such as honeycomb seals combustor splash plates and other static oxidation-limited parts.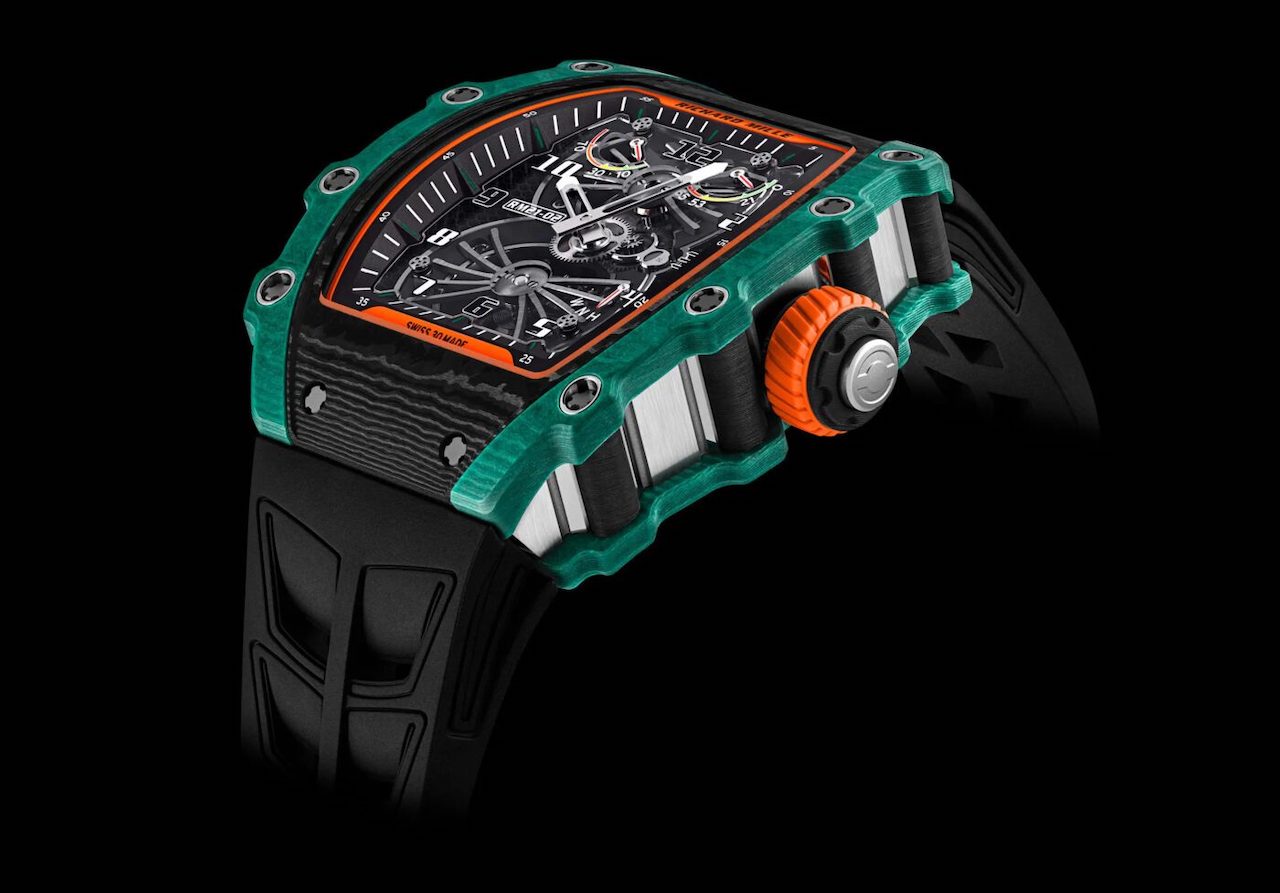 Its honeycombed geometrical pattern was originally the subject of research by NASA for application in supersonic aircraft wings. Both materials definitely embody these concepts of air and speed.
The new RM 21-02 Tourbillon Aerodyne is limited to a production of 50.