In function as well as in name, the Rolex Oyster Perpetual GMT-Master II evokes long-distance travel across time zones.
The original model, the GMT-Master, accompanied pilots as a navigation aid, as well as visionaries setting long-distance flight records.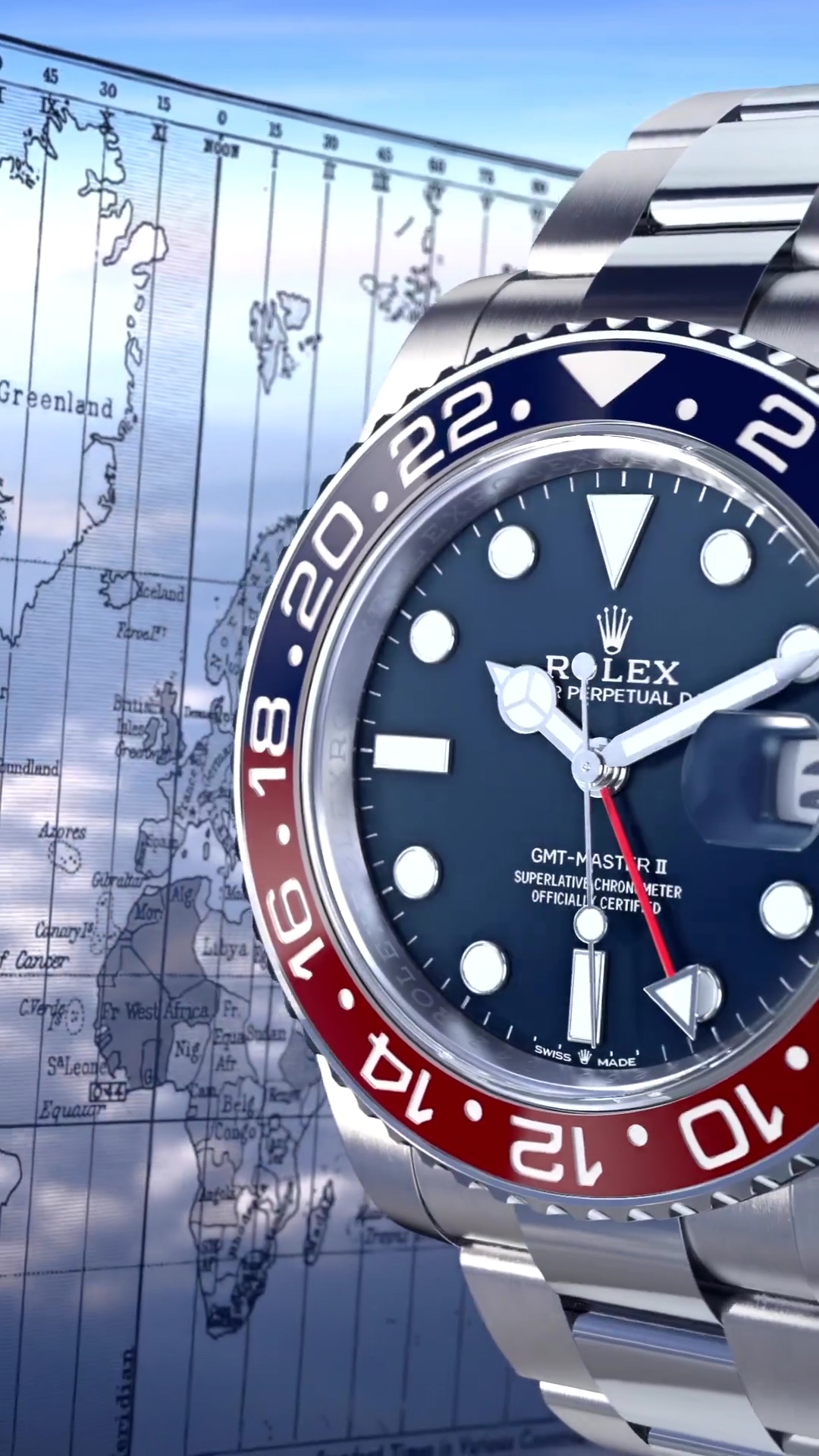 The GMT-Master II, with its combination of peerless functionality, robustness and instantly recognizable aesthetics, has become one of the most iconic Rolex watches. The ideal watch for criss-crossing the globe.
---

---

Related
A History of the Rolex Oyster Perpetual GMT-Master II : From Tool Watch to Icon
Created initially as a tool for the airline pilot, the GMT-Master has evolved over six decades to become a beloved companion on the wrists of globe-trotting cosmopolites.: Read Story

---

---